Unintentional/Accidental deletion of files happens. Whether it was a result of a mass deletion followed by the realization that you needed just one of the files, deleting the wrong version of a document, or just accidentally hitting the delete button, or virus attack, unauthorized access to your computer by another user and so on, everyone has been there. A few individuals just forget about the file and move on or toss the PC out the window, however those with the right knowledge — and the right computer file recovery software — can have a much happier outcome.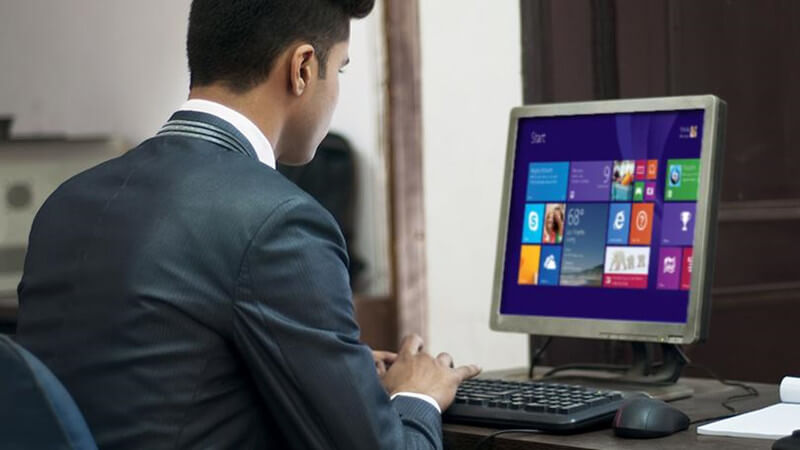 In many situations, it is possible to recover deleted or lost computer files. You don't need to be a computer brainiac/geek to recover computer files, all you have to do is to follow the steps we are about to go through and voila!, you can start accessing the files which were deleted.
Computer File Recovery Solution
It is very possible to recover deleted files from your computer because, once a file is "deleted" from your computer, the space that the file was taking up is marked as free and available for use, but that file which you actually thought was "deleted" is just sitting there in the space marked as free and available to use, waiting for another file to be downloaded, so that it can overwrite the file which you thought was deleted! Still don't get it?
For instance, if you have 100MB of free storage and you delete a 50MB file either intentionally or accidentally, your hard drive will still have 100MB of completely open storage, but it will also have 50MB of usable space because of what you deleted intentionally or accidentally, but hat file is actually still there just that it is now marked as free space. So if you download a 20MB application, it will be stored on the part of the hard drive that is completely open. However, if you tried to download a 120MB program instead, the computer will completely kick your 50MB file (which you thought was deleted) out of the computer completely to make space for the new file. Now I am very sure you understand completely. So let's start the computer file recovery process we have all been waiting for!
1. Finding the Right Computer File Software
The first step in recovering computer files is to make sure you don't save or download anything else. It's likely still tucked away somewhere deep in your computer. Of course, you instructed the computer that you don't need the file anymore so it's not a simple thing to go back and grab it on your own, so what we need right now is a computer file recovery software that will do the whole recovery Process for you easily, reliably, and quickly.
For instance: Do Your Data Recovery Professional is a great, user-friendly computer file recovery option which has the characteristics of a perfect computer file recovery software tool. This computer file recovery software actually automatically scans through your computer to find any files that have not yet been overridden. From there, it is a simply point-and-click process to bring back your accidentally deleted pictures, videos, and documents back from the digital graveyard. You can download Do Your Data Recovery Professional here:
2. Recovery of Files with Computer File Recovery Software
If you are using Do Your Data Recovery Professional, select the partition or lost partition where you lost the files to start recovery. Do Your Data Recovery Professional supports to recover lost files from hard drive, lost hard drive, external device, etc. After scanning, you can preview and recover the files. Here are the steps:
Step 1: Select hard drive to scan.
Run this computer file recovery software on your computer, then just select the hard drive where your data is lost.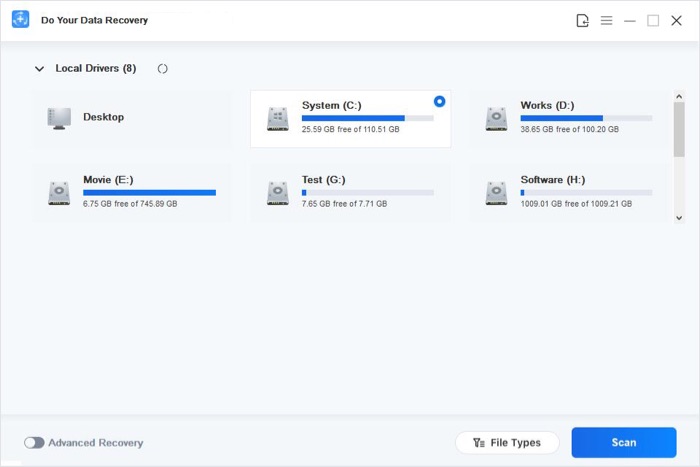 Step 2: Scan the hard drive to find lost data.
After selecting the right hard drive, just click on Scan button to scan the hard drive. It will find all types of lost files for you.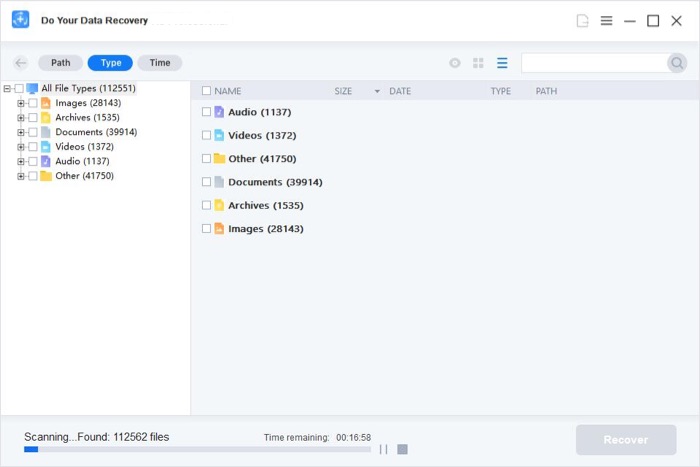 Step 3: Preview and recover lost files.
Once the scan gets finished, you can preview all recoverable files. Then select the lost files and save them on your computer.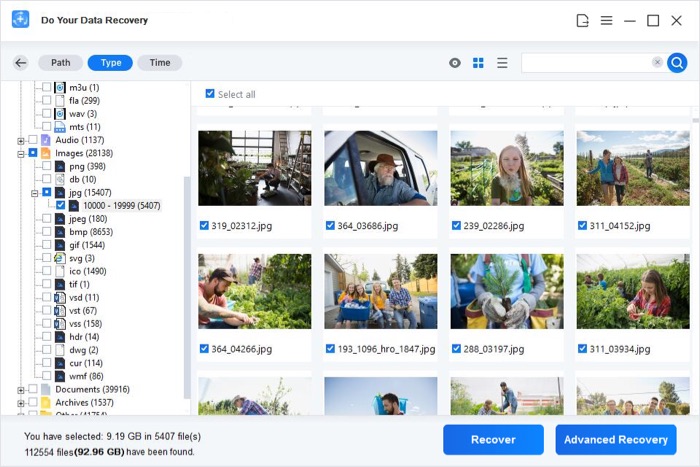 DoYourData computer file recovery software is able to recover lost files from all brands of computers, hard drives, USB flash drives, memory cards, etc. If you can't find lost files after quick scan, just try advanced recovery mode to deeply scan your computer hard drive and find much more lost files. It is one of most powerful data recovery software, download it for PC or Mac: