Quick Navigation:
Nowadays, almost everyone owns a digital camera, and most photos are taken with one. However, according to a survey, an increasing number of users are experiencing digital camera photo loss. For example, people may format their digital camera memory card by mistake; they may delete camera photos inadvertently; the SD card may be damaged; the camera memory card may suddenly become blank; and so on. As a result, many people are concerned about how to recover photos from a digital camera effectively.
Have you ever encountered similar issues? Do you know how to recover photos from a memory card? Don't worry if you don't know how to recover digital images; in the following section, you'll learn how to recover lost photos from a digital camera memory card.
Can I Retrieve Deleted Data from Digital Camera?
This is the first question that comes to mind when your important photos and videos are deleted or lost.
And the simple answer to this question is YES. If old items are not overwritten, you can quickly recover deleted data from a digital camera using the solutions mentioned in this blog.
When we delete data from our digital cameras, it is not permanently deleted. Those files are still on the camera card but are hidden, and their addresses have been lost. So, in that case, if you take a few precautions and follow the solutions outlined in this blog, you can quickly recover your data.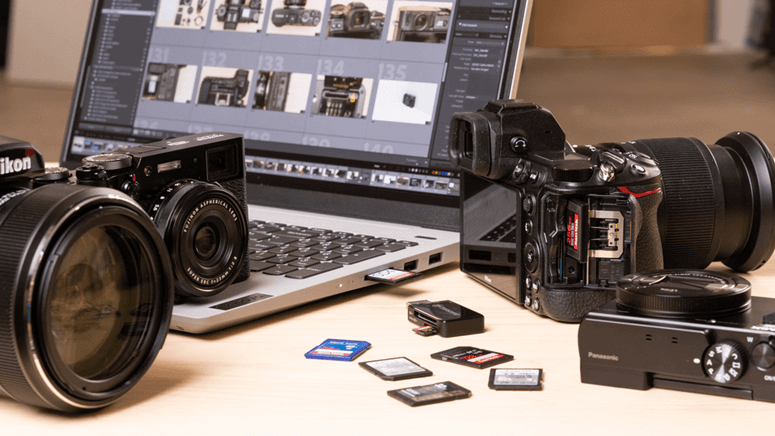 How to Recover Lost Photos/videos from Digital Camera?
The deleted or formatted data is not forever and can be recovered by data recovery methods. Before the lost data is overwritten by new data, it can be easily found and recovered.
Three easy ways to perform Digital Camera Recovery
1. Restore deleted files from your Digital camera with the trash/bin option
2. Recover your digital camera files with the CMD option
3. Perform digital media recovery with data recovery software
#1 Restore deleted files from the Digital camera with the bin/trash option
If you have accidentally lost or deleted files from your digital camera, we recommend that you first try to restore them using the "Restore" option from the camera recycle bin. However, if the photos have escaped the recycle bin or your camera is no longer accessible, you must use the methods listed below to perform digital camera recovery efficiently.
#2 How to perform Digital Camera SD Card Recovery with the CMD option
When a photo or video is deleted from a digital camera card, the space occupied by that specific deleted photo is marked as ready to be overwritten with new data. As a result, using the camera SD card after deleting a few images will overwrite the recoverable photos and result in permanent data loss.
Note the size of the storage device you are attempting to recover.
Connect the digital camera to the computer and proceed with the steps below.
Run the command prompt as administrator.
Enter diskpart and press the enter key.
Then, type the list disk command and press enter. Cmd will display the computer's available storage devices.
Determine storage devices. Enter select disk X. (in place of X, enter drive letter). Enter the code.
Finally, put assign letter = Y in (In place of Y, enter available drive letter)
To complete the media recovery process, exit the command prompt.
Even if the primary method did not work well for you, your only option is to use a professional digital media recovery software such as Do Your Data Recovery, a powerful data recovery program.
#3 Recover Lost Data from Digital Camera with data recovery software
When it comes to Camera Data Recovery, you may turn to data recovery software. Yes, data recovery software is a good choice to recover lost data from a digital camera. Do Your Data Recovery is a great tool to help in recovering lost data from HDD, SSD, memory card, digital camera, USB flash drive, etc.
Do Your Data Recovery
Recover deleted, formatted and lost files.
Recover all file formats including videos, photos, documents, emails, etc.
Recover lost data from PC, Mac, HDD, SSD, camera, memory card, USB drive, etc.
Now, follow the steps below to recover lost data from a digital camera:
Step 1. Connect the digital camera to your computer and open Do Your Data Recovery. Select the digital camera to start data recovery.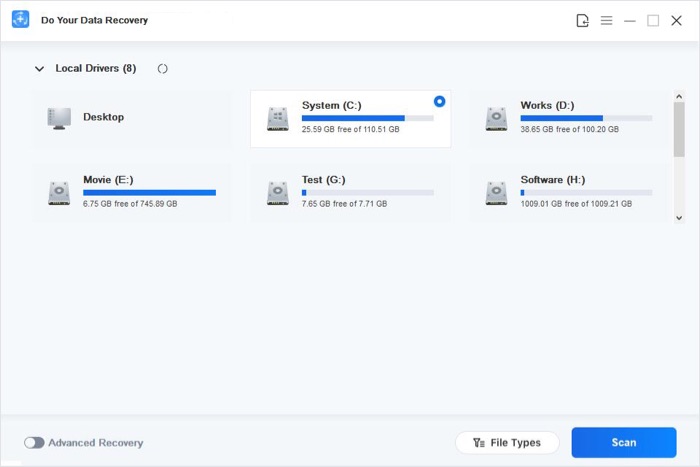 Step 2. Click on Scan button. Do Your Data Recovery will deeply scan the digital camera and find all recoverable files.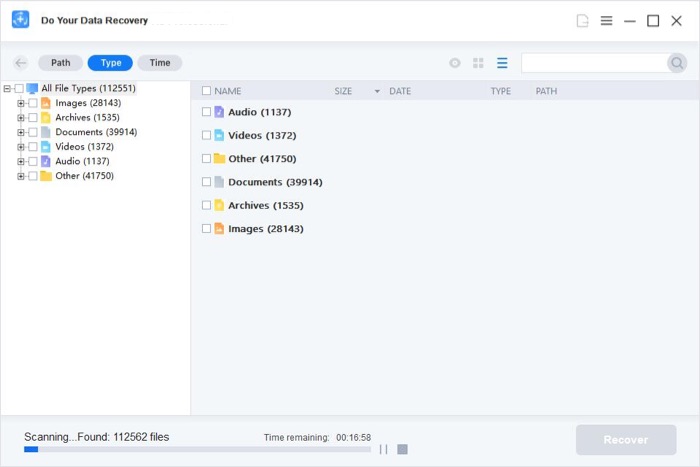 Step 3. After scanning, you can preview all recoverable files. Then select the wanted files and save them.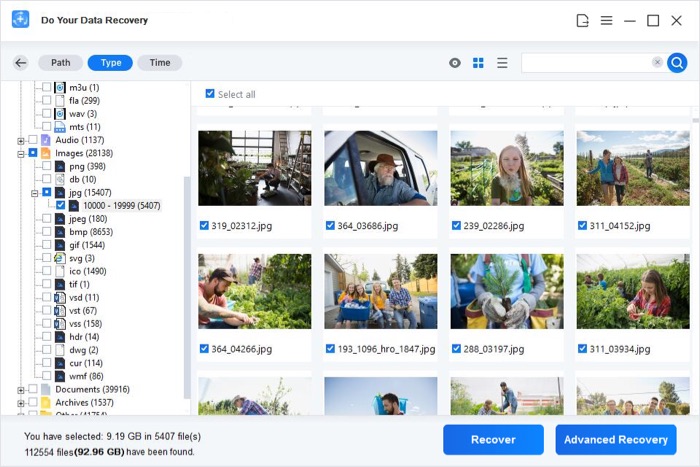 Why Won't My Camera Read My SD Card?
When a camera SD card becomes corrupted, it becomes inaccessible or unreadable. This is usually one of the main reasons why a memory card is unreadable on either a camera or a computer. However, in some cases, minor details such as dirty contact pins or a damaged adapter or card reader can also be the cause of "Why a Camera Cannot Read Your SD Card."
When a user realizes that a camera SD card is damaged, he or she will attempt to troubleshoot and repair it without taking any precautions. This usually results in the erasure of the camera memory card and significant data loss.
Hence, it is always advised to recover data from the SD card and fix the corruption.
Permanently wipe digital camera data before selling or donating it
As you've seen, the deleted or formatted data in your digital camera still can be recovered by data recovery software. If you will sell or donate your digital camera, you'd better to permanently erase all your private photos and videos.
DoYourData Super Eraser is a powerful data erasure program. It offers certified data erasure standards to permanently erase data from HDD, SSD, digital camera, USB flash drive, memory card, etc.
Once the data is erased by DoYourData Super Eraser, the data will be lost forever, can't be recovered by any method.
If you want to wipe all data from your digital camera, just run DoYourData Super Eraser. Select data erasure mode - Wipe Hard Drive. Then select the digital camera and click on Wipe Now button. Once the the process gets finished, all data will be erased permanently.