Due to its fast processing speed and immediate boot-up capabilities, solid-state drives (SSDs) are gaining popularity. However, like regular hard drives, they may be damaged in several ways.
Because we depend on computers to store our most vital information, data loss from a damaged SSD may have disastrous consequences. Information stored on a SATA solid-state drive (SSD) may be recovered using various methods. In the following sections, you'll find a general introduction explaining SATA SSD and addressing many facets of data recovery.
What Is A SATA Solid-State Drive?
(Solid-State Drive, Serial-ATA) Using the SATA standard, a solid-state drive (SSD) communicates with other devices. Since the early 2000s, SATA hard drives have been widely utilized, and as SSDs have grown in popularity, they have been built with SATA compatibility in mind.
However, SATA was never intended to be used with an SSD design, and NVMe is rapidly becoming the preferred hardware interface for SSDs.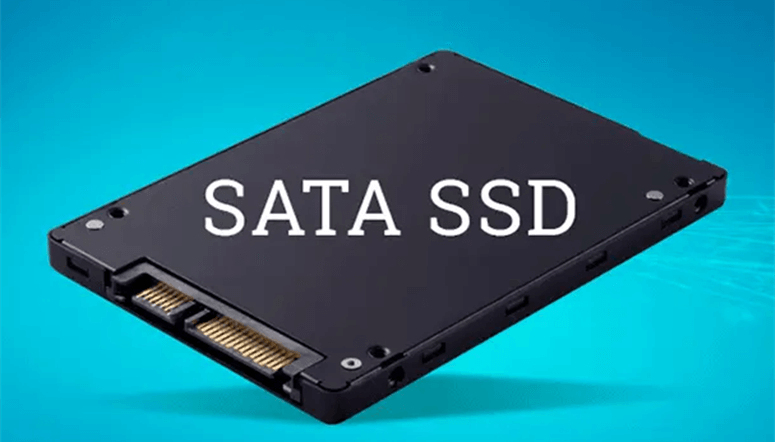 Is It Feasible to Recover Data from An SATA SSD?
Although some resources would have you think otherwise, recovering data from an SSD is feasible; however, your chances of accomplishment are highly dependent on whether or not the TRIM command has been activated.
The SSD TRIM command, when enabled, lets the operating system notify the SSD that it may delete inactive data. Doing so may accelerate future write operations, which boosts the SSD's overall performance.
Because the operating system must issue the TRIM command, data loss might occur in the event of a power outage, program crash, file system corruption, or unexpected partition loss.
Guide to SATA Solid-State Drive Data Recovery
Data recovery from an SSD might be challenging, but it is not impossible. We'll show you how to fix your SSD so you can access the files on it again. Keep in mind that the emphasis of this essay is on recovering from an SSD. You should know several things before working with a traditional hard disk.
Data recovery software
Some major limitations exist while trying data recovery from an SSD, such as the TRIM command. However, you may attempt data recovery by scanning the damaged disk. Data recovery programs like DoYourData, Magoshare, Stellar, and Recuva are just a few of the options out there.
We have put all of them through their paces. Although some have shown promise, our testing has shown that DoYourData is the most dependable, accurate, and fast data recovery solution available. Further, it performs magnificently with any storage medium, even SSDs.
How to Recover Data from A SATA SSD?
If you want to recover deleted, formatted or lost data from SATA SSD, you can try a data recovery program - such as Do Your Data Recovery. This software is fully capable of recovering deleted or lost data from HDD, SSD, Memory card, USB flash drive, digital camera, etc. First of all, download and install it on your computer.
Do Your Data Recovery
Unformat SATA SSD.
Recover inaccessible or lost data from damaged SATA SSD.
Step 1. Open Do Your Data Recovery, then select the SATA SSD to start data recovery.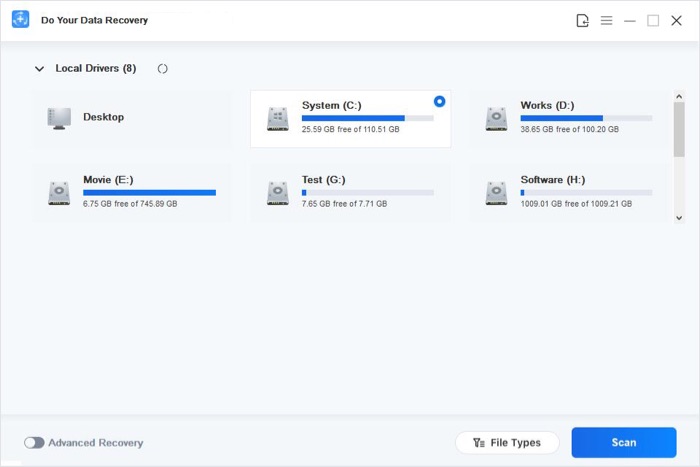 Step 2. Click on Scan button. Then Do Your Data Recovery will scan the SATA SSD and find lost files.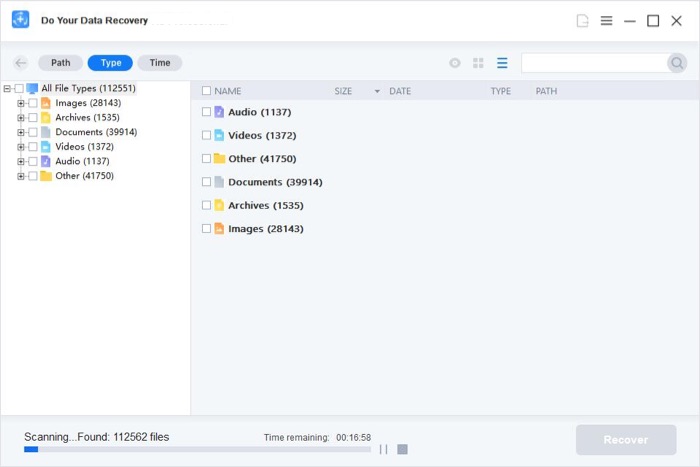 Step 3. Once the scan is completed, you can preview all recoverable files. Select the wanted files and save them.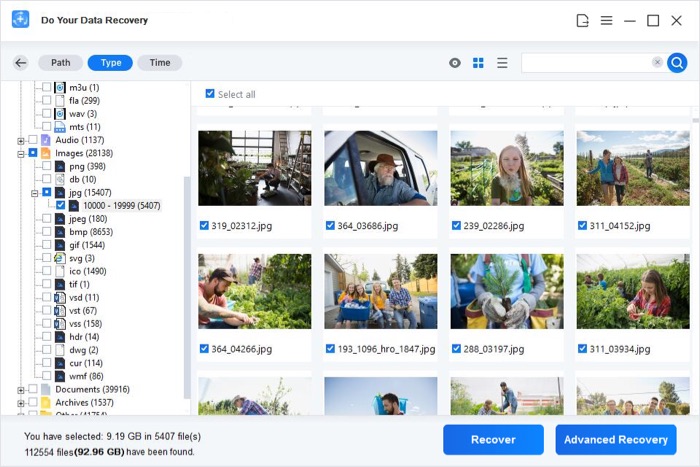 Note: If you can't find all lost files after quick scan, just click Advanced Recovery. It will deeply scan the SATA SSD and find much more lost files.
Strategies for Safeguarding SSDs
It's vital to remember that data recovery is a complex procedure that might drain resources from MSPs. Rather than reacting with panic when files cannot be recovered, MSPs should take preventative measures to identify and resolve SSD issues before they escalate into catastrophic failures. To ensure the durability and efficiency of your SSD, you should follow these guidelines.
Install one of the many available free programs made specifically for keeping tabs on the temperature and performance of your SSD.
Purchasing a new solid-state drive (SSD) requires some planning. Most solid-state drives (SSDs) have SMART (Self-Monitoring, Analysis, and Reporting Technology), which alerts users of impending failure and encourages them to take preventive action.
Make sure you have a Plan B. Even if you just bought an SSD and everything seems OK, it is still important to back up your data regularly.
Your data may be lost forever if your disk experiences unexpected corruption, power surges, infections, or physical damage. The only method to ensure the safety of critical information is to keep several copies in separate, safe locations.
Conclusion
Those SSD disks should be reliable with little maintenance. Even if you delete anything important from that disk by mistake, you can get it back using software like Do Your Data Recovery.