"Hi. I format my SanDisk 1TB SD card and all the files are erased. About 800GB documents are lost. Is there any way to recover the lost files?" - Jean
Large amounts of data may now be stored on chips that are no larger than your fingertips thanks to advancements in technology. These tiny chips, known as micro SD cards, are so useful that they are found in a variety of gadgets, including cameras and mobile phones. They are so common that when the memory card is illegible, panic sets in. However, do not panic if this happens to you. With micro SD card recovery, data loss can be resolved!
What Makes a SD Card Unique?
Without getting too technical, a micro SD card is a significantly smaller version of a standard SD card.
The smallest SD cards are micro SD cards, which are about the size of your thumbnail. Despite having a conventional size of 15mm x 11mm x 1mm, they are capable of holding enormous amounts of data, up to 1TB! Micro SD cards are made to fit into tiny slots in equipment. Only micro SD cards are used by mobile devices, including your Android.
Micro SD cards can be used in conventional SD card slots, despite the fact that they are typically found in phones, by pairing them with SD card adapters. The cards are pretty flexible and practical for a variety of devices thanks to these features taken together.
In the end, we end up keeping a lot of crucial data on micro SD cards. The micro SD card becomes unreadable if you neglect to backup your data, nevertheless, on occasion. There are several potential causes for this, but the majority of them are reversible. Keep cool and attempt our techniques to recover data from a micro SD card if you think all is lost.
How to Recover Lost Data from 1TB SD Card?
It is quite dependable and hassle-free to use a data recovery tool for 1TB micro SD card data recovery. It can be difficult to choose the best software because there are so many recovery solutions available. Do not worry, just try Do Your Data Recovery, one of the best data recovery software.
Do Your Data Recovery
Recover deleted or lost files from 1TB SD card.
Unformat 1TB SD card.
Recover inaccessible or corrupted data from 1TB SD card.
Step 1. Connect the 1TB SD card to your computer and open Do Your Data Recovery, select the 1TB SD card to start data recovery.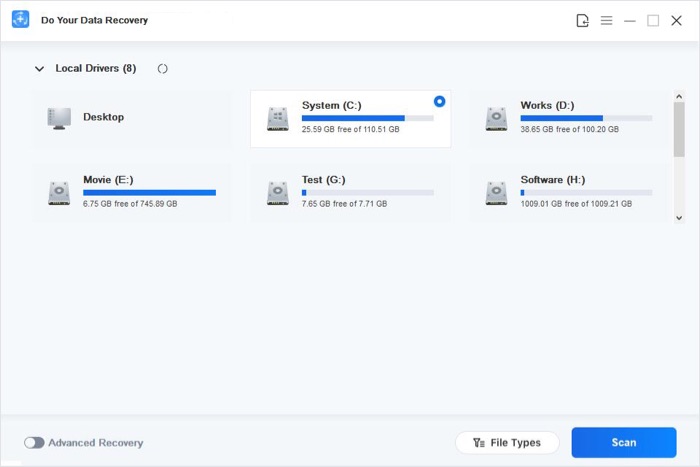 Step 2. Click on Scan button to scan the 1TB SD card and find lost files.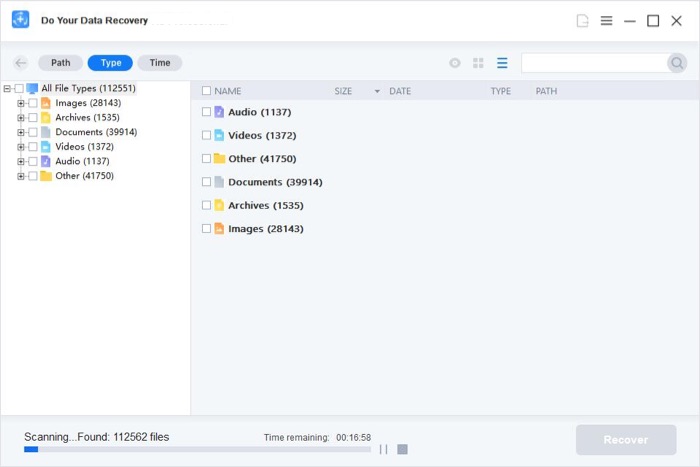 Step 3. Once the scan is completed, you can preview all recoverable files, then select the wanted files and save them.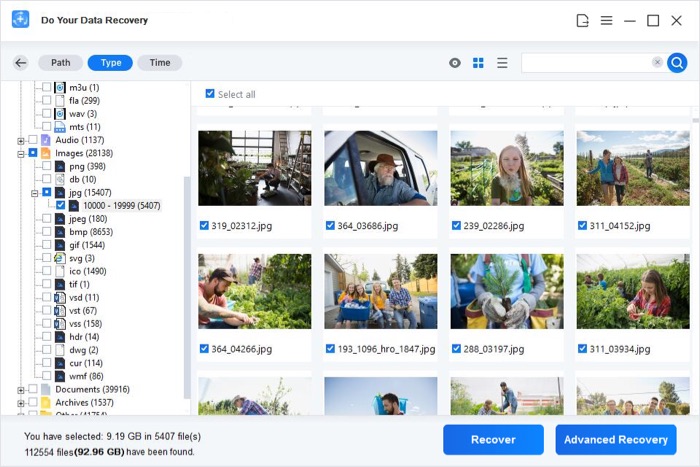 Note: If the quick scan can't find all lost files, just click Advanced Recovery and find every recoverable file. It will deeply scan the 1TB SD card, find more lost files.
Conclusion
It can be challenging to retrieve data from a 1TB SD card micro SD card. A lot of consumers overlook backing up their data. Small errors like resetting the card or removing information can lead to the destruction of priceless memories or crucial files.
Let's say you frequently switch between different types of storage. A recovery tool like Do Your Data Recovery is a need in that situation. You can relax even if your 1TB SD cards suddenly start acting up and easily retrieve your data with this software.
Additionally, you have the choice of contacting a data recovery service centre as a very last effort to retrieve erased data from your 1TB SD Card.