Quick Navigation:
The failure of hard drives, like all other electronic and mechanical systems, can be caused by a wide range of things. Aside from getting your files back, you probably don't care too much about figuring out why your hard disk died unless you're a hardware expert or a tech-obsessed geek.
However, if you lose your data, and want to recover it, then you need to get an understanding of it. This article will discuss all the important things about SATA and how to recover lost files in the SATA drive. Let's have a look at it.
What is a SATA hard drive?
SATA hard drives are bus interfaces that link mass storage devices to host bus adapters. SATA is a point-to-point serial link - a single cable with at least four wires that connect devices together.
SATA hard drives can find on desktops, laptops, and even servers. A rewritable flash drive is a type of mass storage device. Hard drives with the SATA interface are compatible with all major operating systems and motherboards.
As a result of their high performance, big data storage capacity, and small size, these hard drives have grown in popularity. A SATA hard drive will produce minor noises when it is writing or reading data. Popular gaming consoles also make use of this kind of hard disk.
The life of a SATA hard drive has been around five years. Even However, this does not imply that it will cease to function right away.
All you have to do is keep a closer eye on it and its operations. SATA hard drives have fast transfer rates and large storage capabilities. All major operating systems and motherboards support them as well.
What leads to SATA hard drive data loss?
SATA hard disk data loss or deletion can occur for a variety of causes. The following are only a few examples of what I mean:
Accidental deletion of files from SATA drive.
Formatting/reformatting SATA hard drive.
Corrupted master boot record or registry files.
More faulty sectors on a hard drive mean it's less reliable.
The operating system incorrectly installs or upgrades.
What about recovering data from a SATA hard drive?
On your computer, you can try to restore deleted files from recycle bin. However, in some cases, that does not work. When you can't find the lost files anywhere, just try data recovery software. Data recovery software - such as Do Your Data Recovery is fully capable of recovering deleted or formatted data from SATA hard drives.
Do Your Data Recovery
Recover permanently deleted files from SATA hard drive.
Unformat SATA hard drive.
Recover inaccessible or corrupted data from SATA hard drive.
Recover data from damaged SATA hard drive.
Three steps to recover lost data from SATA hard drive
Suppose you've accidentally deleted important files from your SATA hard drive. In that case, you can restore them by using the free data recovery software - Do Your Data Recovery. With this software, you can easily and completely recover deleted, formatted or lost data from SATA hard drive.
Step 1: The first step is to open this software on your computer. Use the usual methods to connect your computer to your SATA hard disk. Don't save new data to the SATA hard drive before you get all lost data back.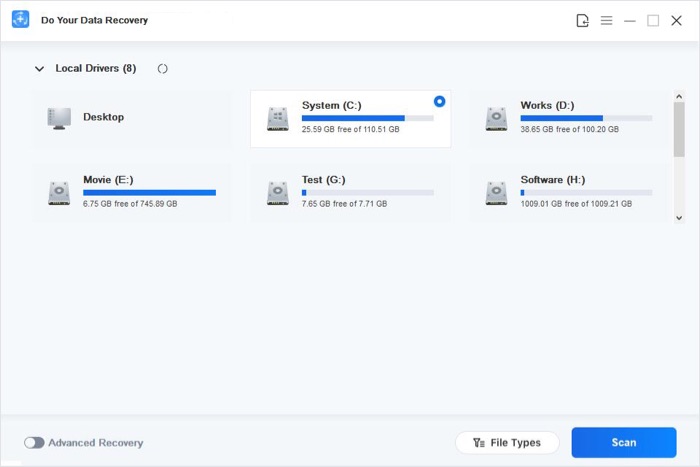 Step 2: Select the SATA hard drive and run a data recovery scan on it.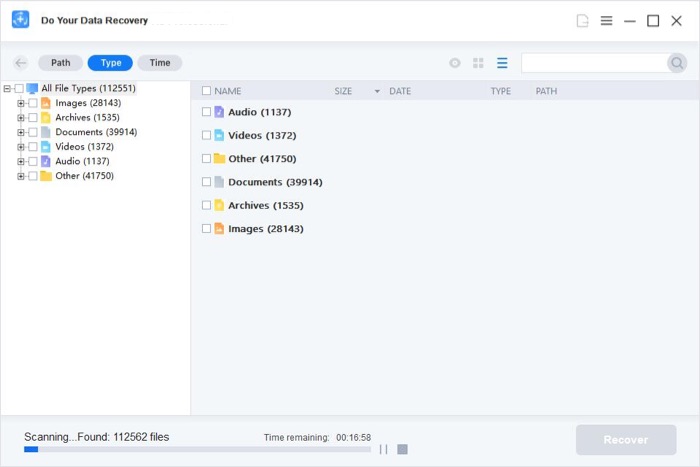 Step 3: preview the data located after the scan is complete and select the files you want to recover. Recover the data you desire and move it to another drive, partition, or online storage to keep it safe.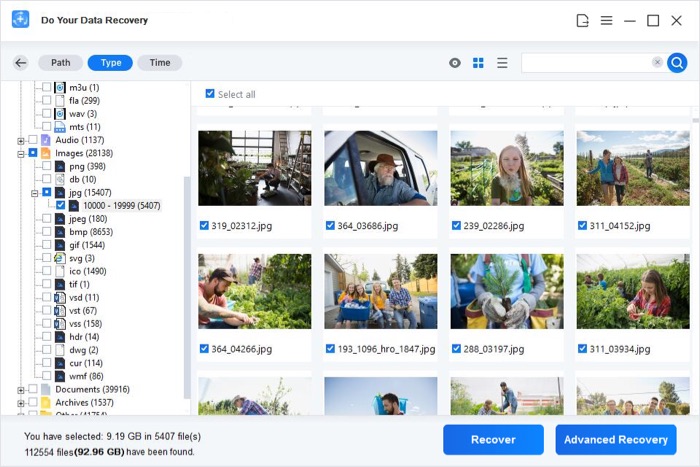 After reading the previous, we believe executing SATA hard drive recovery will not be difficult. Before recovery, previewing the data lets you determine which files are essential for successfully recovering erased data from a SATA hard drive.
Accidents almost seldom happen with advance notice. A viral assault, an accidental deletion, or formatting are only some of the possible causes of data loss.
If you notice data loss on your storage device due to any reason, you should stop using it immediately. It is a requirement to complete the data recovery process effectively. After that, use a third-party recovery program to get the issue resolved swiftly.
Conclusion:
You must take precautions to prevent data loss, even if it is unavoidable due to everyday use. There are several ways to keep your information safe, including using antivirus software and doing regular backups.
Even though other data recovery tools are available online, Do Your Data Recovery is the most acceptable option due to its exceptional performance. If you want to recover lost data from SATA hard drive or other types of storage devices, you can download and try this easy-to-use data recovery tool.