There is no perfect operating system. All the operating systems may go wrong due to hardware or software issue. There is no universal solution to fix all computer errors. But there is a good solution to recover lost data after the errors occurred.
Human Errors
Many errors occur due to improper operation by computer user. For example, accidental deletion, unexpected format, may cause data loss on your computer.
System Errors
System update, reinstallation, crash also can result in data loss on computer hard drive.
Software Errors
Malware, virus and some unsafe programs are big thread on your computer.
When these errors occur, the system may ask you to format your partition, it can't find the location, all the desktop items are disappeared, etc.
How to Recover Lost Data after Errors Occurred?
When your files get lost due to human error or system error, here is an easy solution to recover your lost files. You may think your files are lost permanently, but they are not. Data recovery software has the ability to recover lost data due to human errors or system errors.
DoYourData file recover software is a good option when you are going to recover lost data due to system error or human error. It takes only 4 steps to recover all lost files.
Step 1: Download best data recovery software.
Download and install DoYourData data recovery software - Do Your Data Recovery. It is fully compatible with Windows OS and Mac OS.
Step 2: Select the hard drive where you lose your data.
This data recovery software will list all hard drives on your computer. Just select the hard drive where your data is lost.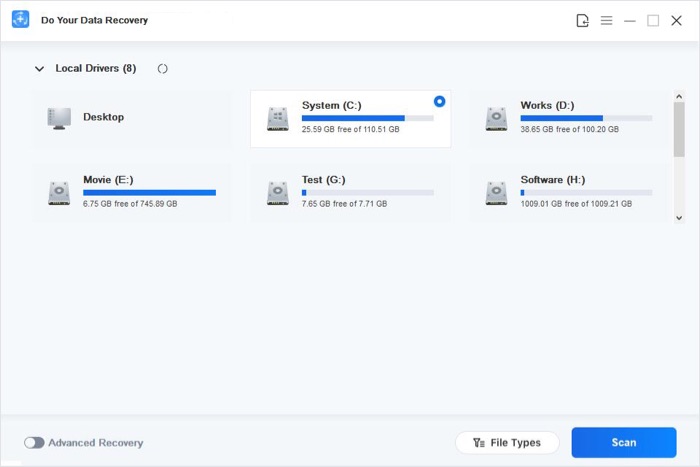 Step 3: Scan your hard drive to find lost data.
Do Your Data Recovery supports to recover all types of lost files. Just click on Scan button to scan the hard drive. The quick scan will quickly scan the hard drive and find lost files. If the quick scan can't find all lost files, just click Advanced Recovery to enter deep scan mode to find much more lost files.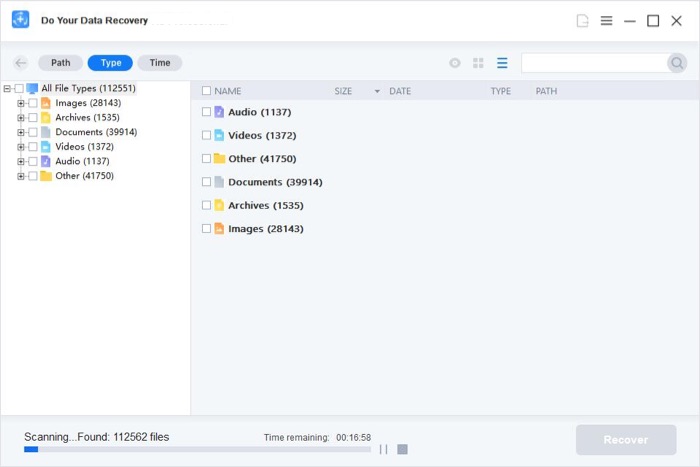 Step 3: Preview and recover lost files.
After scanning, you can see all deleted/lost files. Then select the wanted files and save them to a safe location.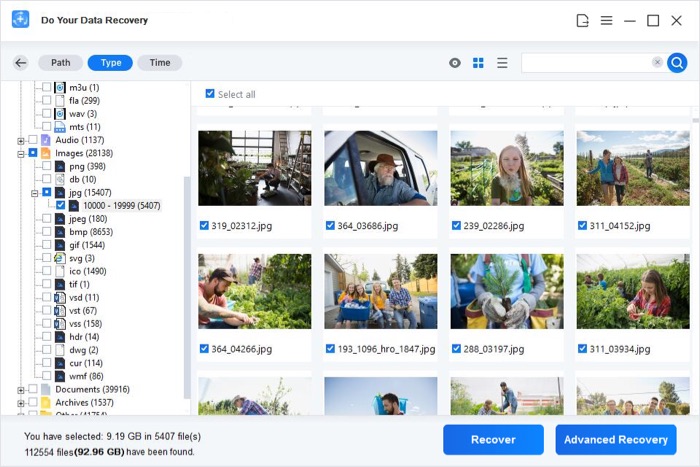 If you can't access to a hard drive partition, the system may pop up a message "The hard drive is not formatted, do you want to format it now?" You'd better not format the partition, and use data recovery software to quickly scan it to recover lost data. After recovery all your data, you can format it. However, if you have done the format, you still can use software to scan it to recover your files.
Sometimes it is very easy to fix the computer errors, for example, you may fix computer errors by formatting the hard drive, removing malware, virus-scan, repartitioning hard drive. When you have lost data due to fixing the errors, you can use our file recovery software easily and quickly to get files back.
If the errors can only be solved by reinstalling the operating system, you may lose a lot of important files due to reinstallation. The deep scan of our file recovery software can help you out. It scans the hard drive deeply and finds every recoverable file on the hard drive. There is no 100% effective way to avoid data loss due to system error or human error. But backup is a good option. It is recommended to back up your files regularly with backup software or secondary hard disk drive.