"I have downloaded more than 100 movie videos from internet and put all of them in a folder. Unfortunately I deleted the entire folder last night by accident. All the videos are gone. Does anyone know how to get them back? I do want to recover these deleted videos immediately." – Jakie
For most of us, it is common to delete a video file from our hard drive on purpose or on accident. For instance, you have downloaded lots of movie videos on your computer, but you delete them by an accident. Before you empty the recycle bin, you can easily restore them from recycle bin. Actually, most of us have the habit of clearing up the recycle bin regularly. Does it mean you have permanently lost these videos after emptying recycle bin? No. There is still a chance of deleted video recovery. Data Recovery software are the good solution for recovering deleted videos after you empty recycle bin.
When you deleted your videos, the videos are not permanently erased from your hard drive. You just deleted the entrance of these videos and got them hidden. Before the disk space of the deleted videos is not occupied by other files, you are standing on a good chance to get the deleted videos back. Data recovery software will scan your hard drive and find the deleted videos, and allows you to recover them, save them back to your computer.
Three Steps to Recover Deleted Videos
Do Your Data Recovery is one of the most powerful data recovery software. It can completely recover deleted videos or video recordings from your hard drive or removable device like USB drive, DV, digital camera recorder, external hard disk etc. After deleting your videos, just download Do Your Data Recovery and install it on your PC or Mac. Launch it to recover deleted videos in three simple steps.
Step 1: Tell where you deleted your videos.
Select the hard drive where you deleted your videos. The software will scan the selected hard drive and find the deleted videos.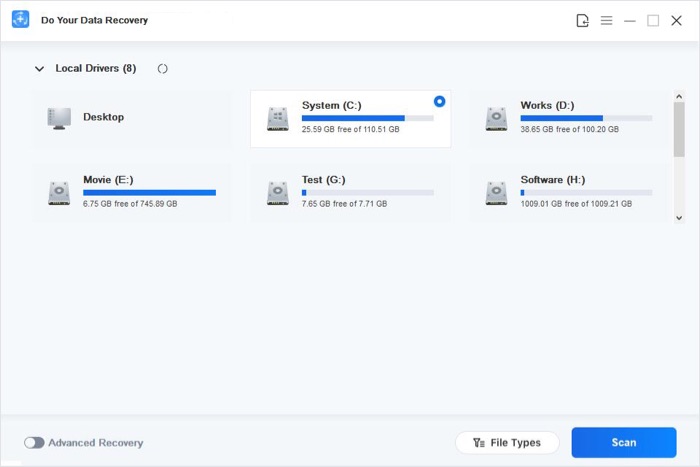 Step 2: Select file type you want to recover.
Select Videos as the file type you will recover. It supports to recover all formats of videos like RMVB, AVI, WMV, MOV, FLV, MKV, MPG, RM, MP4 etc.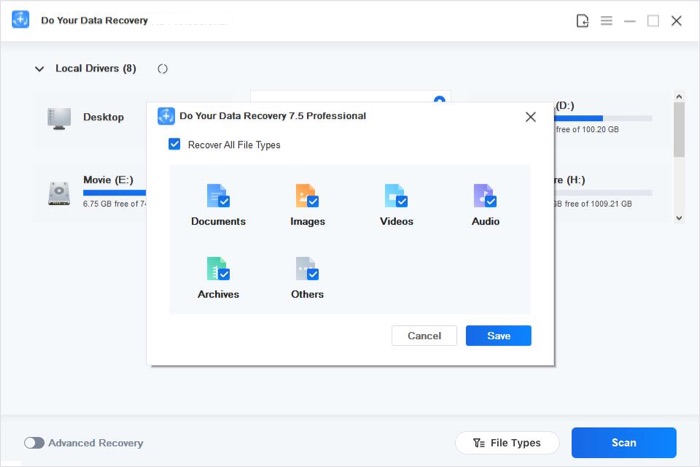 Step 3: Recover the deleted videos.
After scanning, you will see the videos on the software interface. Select the videos you want and save them on your hard drive.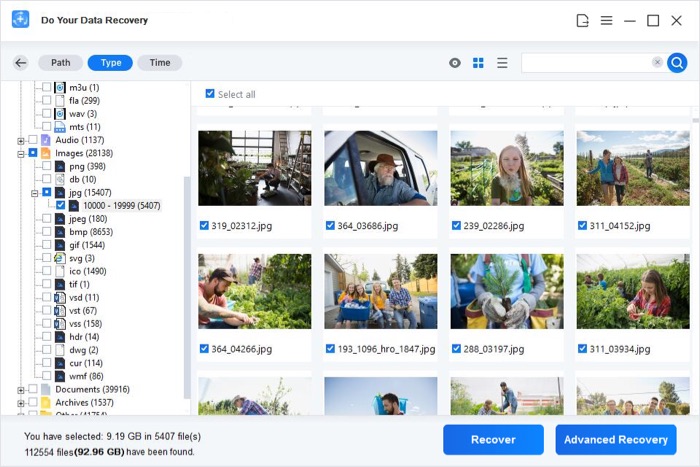 If you can't find the wanted-recovery videos after a quick scan, just try advanced recovery mode to re-scan your hard drive in-depth. It will take longer time to compete the scanning, and find much more deleted videos.
If you want to permanently delete videos before you sell or donate your home PC, you need data erasure software. DoYourData Super Eraser is a powerful data erasure software. It can help you securely and permanently delete files including video files. Once your videos are erased by this data erasure software, the videos will be lost forever, can't be recovered by data recovery software.