Quick Navigation:
Files may be moved, backed up, and easily accessed with LaCie hard drives or RAID. A digital cable allows for rapid and easy transfer of data between computers, laptops, and other devices, and it is a very practical way to store large amounts of data. However, there are a few ways in which you may lose data on a LaCie hard drive: deletion, formatting, disk corruption, and so on.

If you have copies of everything on your LaCie hard drive, this shouldn't be a problem. What if there is no backup plan? Don does not believe that your files have been irretrievably lost. If you have lost data on a LaCie hard drive, you may be able to retrieve it using data recovery software.
Why Is A LaCie Hard Drive the Best Option?
The reliability of a LaCie external hard drive is well-known. It appears to be sturdy enough to withstand a bulldozer.
Professionals like photographers and well-known YouTubers utilize them because they are dependable. Of course, skeptics may insist that it's all just hype, but the reality is quite different. A bright orange bumper surrounds the majority of LaCie cars.
It prevents the hard disk from malfunctioning as a result of being dropped. LaCie comes in capacities of 500 GB, 1 TB, 2 TB, and 4 TB, and it supports transfer rates of up to 5 Gbits/s via its USB 3 interface.
Why Can't Normal Software Recover RAID Files?
A full file may be saved on a single conventional hard drive by sequentially writing data to its surface. However, a file is split into many pieces when written to a RAID system. The data is then written to the hard drives in the array sequentially. Since the size of these fragments might vary from 2 KB to 2 MB, storing each file over many drives is necessary.
For example, splitting a 1 GB file into two pieces and storing them on separate hard drives simultaneously is far faster than splitting the file into two parts and saving it to a single hard drive. This oddity does, however, increase the difficulty of recovering lost files.
Data is stored in a variety of ways depending on the RAID level. It's important to note that manufacturers like LaCie also bring their tweaks to this process, which is why there are so many different ways information may be written to hard drives.
LaCie 2big RAID or Hard Drive Data Recovery
Do Your Data Recovery will help you quickly recover data from any manufacturer's external hard drives, including LaCie, Seagate, Samsung, etc. If you want to recover deleted, formatted or lost data from LaCie 2big RAID hard drive, just download and install it on your computer and make sure the LaCie 2big RAID is connected to your computer.
Do Your Data Recovery
Best data recovery software for LaCie data recovery.
Recover deleted or lost data from LaCie 2big RAID.
Unformat LaCie 2big RAID hard drive.
Step 1. Select the LaCie 2big RAID to start data recovery.
Open Do Your Data Recovery on your computer and make sure the LaCie 2big RAID hard drive is connected to the computer. Select the hard drive where you lose your files to start data recovery.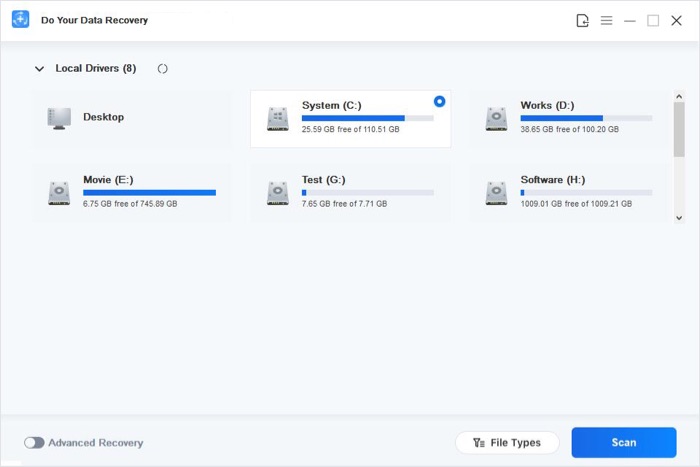 Step 2. Scan the LaCie 2big RAID hard drive.
Your LaCie hard drive will undergo a deep scan by Do Your Data Recovery software. It can find all recoverable files on the hard drive..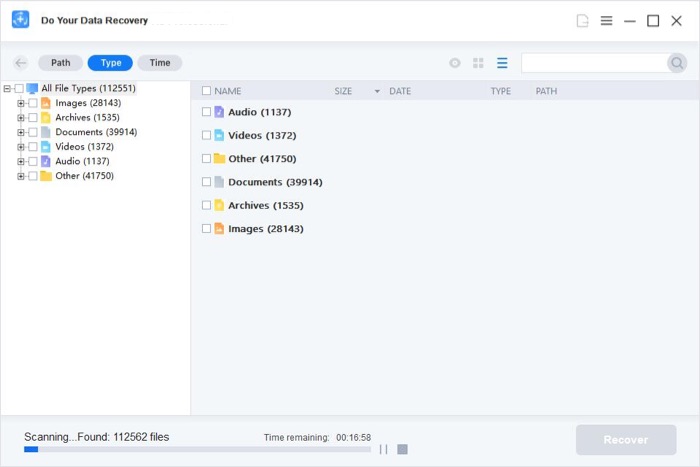 Step 3. Recover the lost files.
Once the data recovery scan is completed, you can select the wanted files and save them.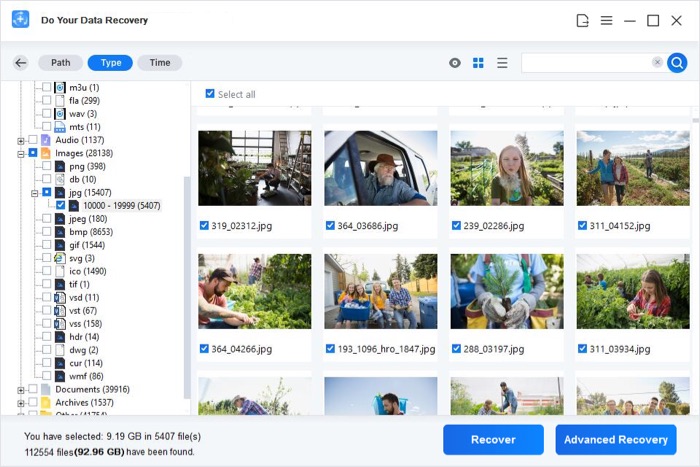 How to Recover Data from A Dead/Damaged LaCie Hard Drive?
Attempting data recovery alone is not recommended if your LaCie hard disk has died or been physically damaged. Sending your data to a professional data recovery company is the best option if you need it badly.
Class 100 clean rooms are ultra-clean laboratories with strict particle monitoring. That guarantees that disassembling a storage device here is completely risk-free.
Data recovery engineers are at their disposal.
The excellent ones only charge you if they are successful in recovering data.
If you need your data recovered, this is the safest course of action, yet there are still cases in which you can recover data from a dead hard disk.
Conclusion:
This article provides a concise overview of data recovery from LaCie external hard drives, LaCie 2big RAID, prevention strategies, and potential causes of data loss. Without instruction, data recovery from a hard disk is a potentially dangerous endeavor. Utilizing a reputable data recovery program, such as Do Your Data Recovery, is best for safety and convenience.