Quick Navigation:
Samsung's latest addition to its family of high-performance portable storage options is the Portable SSD T9. The T9 has capabilities that make it an appealing alternative and a crucial tool in today's digital workspace for content creators who want smooth data transfers and adequate storage for their resource-intensive tasks.
Capacity options range from 1 to 4 terabytes. It has a "luxury carbon pattern" look and was made to provide users of all stripes with an ideal blend of utility, style, and performance. The external disk also has the potential to get corrupted or formatted.
As a result, we stand to lose all the valuable information we've accumulated over the years. Nonetheless, there remains hope for data recovery from an SSD device.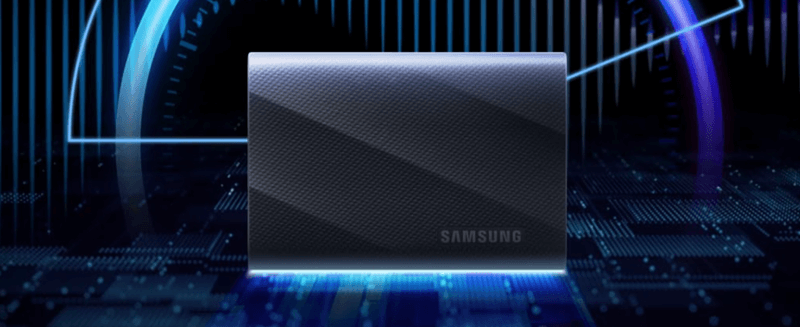 What are the T9's features?
The Samsung T9 is an NVMe-based, 20Gbps USB SSD with a USB Type C connector. Samsung includes Type-A and Type-C connectors so you can connect any of their devices.
The SSD is 7.46 centimeters long, 2.36 centimeters wide, and 0.55 centimeters thick. It's incredibly light at only 4.3 ounces. The internals are unquestionably NVMe-based, as SATA would never be able to deliver the T9's maximum throughput of over 2GBps.
Samsung didn't disclose any information regarding the controller or internal drive. Still, based on the price and performance details provided below, I'd estimate that it's a 970 Evo Plus or an updated version.
The company provides software across all platforms to turn password protection on or off. When the drive is protected with a password, you won't be able to access it without the help of the application.
Downsides:
Price: The T9 costs more than other external drives. That may be important for budget-conscious people.
Detritus and Dust: T9's rough surface grips well but collects dust and other tiny particles. That may need frequent cleaning.
Common Samsung T9 SSD Data Loss Scenarios:
Samsung external hard drives (including Samsung Portable SSD T9) can experience data loss under the following conditions.
Partition selection errors while formatting are a common source of data loss because users accidentally erase important files.
Malware/virus attacks and improper device removal also have a role.
Samsung external storage devices have been known to experience data loss due to unexpected power outages and hiccups in the data transmission process.
Deleting contaminated files by anti-virus software is another cause of data loss during virus scans.
Delete files by mistake.
How to Recover Lost Data from Samsung Portable SSD T9?
Whether you delete the files or format the Samsung Portable SSD T9 without backup, the files are not gone forever. With right data recovery software, you can easily recover lost files from a Samsung Portable SSD T9 even it gets damaged.
Do Your Data Recovery is one of the most powerful data recovery programs. It supports to recover lost data from Samsung Portable SSD T9 and other devices including Samsung T3/T5/T7/X5, etc. With this software, you can quickly undelete files on Samsung Portable SSD T9 or recover a formatted T9 SSD device. This software also supports to recover overwritten or inaccessible data from a Samsung Portable SSD T9.
Do Your Data Recovery
Recover permanently deleted files from Samsung Portable SSD T9.
Recover formatted or erased Samsung Portable SSD T9.
Recover inaccessible data from Samsung Portable SSD T9.
Best Samsung SSD T9 data recovery software for Windows and Mac.
Follow the steps below to recover lost files from Samsung Portable SSD T9:
Step 1. Choose the Samsung Portable SSD T9.
Open Do Your Data Recovery on your computer. Select the Samsung Portable SSD T9 containing the deleted/lost data to start data recovery.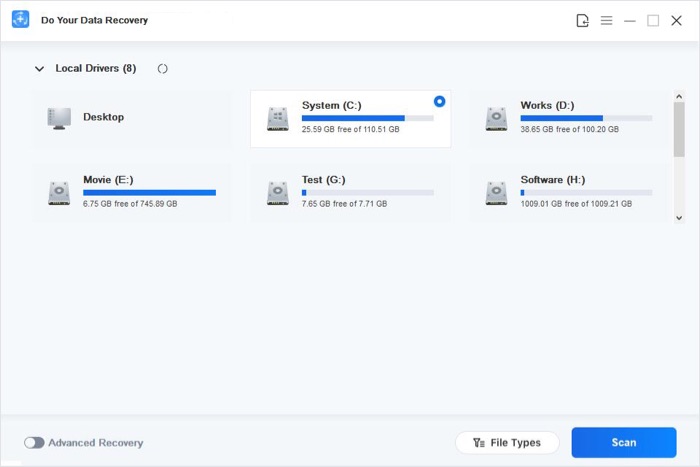 Step 2. Scan Samsung T9 SSD.
Just click on Scan button. Do Your Data Recovery will deeply scan the Samsung Portable SSD T9 and find all recoverable files including existing files, deleted/formatted data, etc.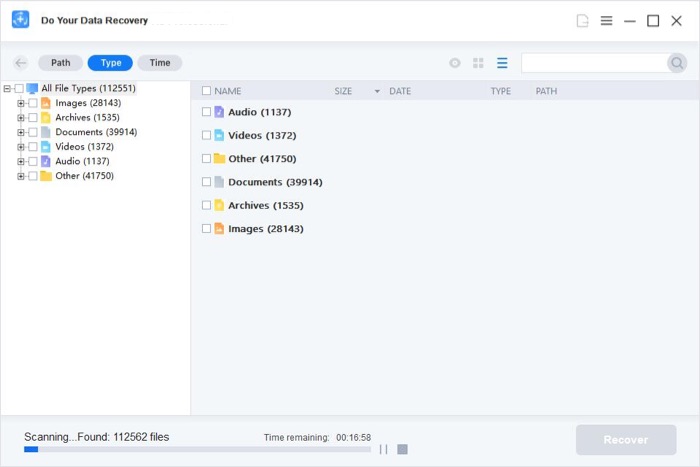 Step 3. Save the wanted files.
After thoroughly scanning your Samsung external T9 SSD, you can look at any files you thought were lost or destroyed. Select the desirable files and click "Recover" to restore everything.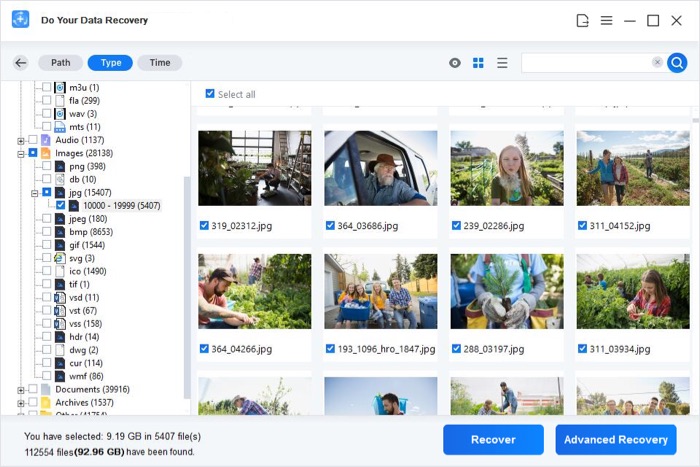 Conclusion:
The new Samsung T9 portable SSD is the latest addition to Samsung's widely acclaimed, high-performance portable storage array, designed for professionals in the creative industries who require lightning-fast transfer speeds and voluminous storage capacities of 1TB to 4TB. The T9's use of the USB 3.2 Gen 22 interface, which translates to dramatically improved sequential read and write rates, sets it apart from its predecessor and makes it a useful tool for data-intensive activities.
TurboWrite technology is also introduced, providing a large performance buffer useful for professionals working on resource-intensive projects such as 8K and 12K video editing. The Samsung T9's user-friendly features, such as the top-tier Samsung Magician SSD management software, are just as impressive as the device's excellent performance.
If you have lost important data on Samsung Portable SSD T9, download and install a data recovery program on your PC or Mac. Run this software to scan the Samsung Portable SSD T9, it will find all lost files.