An internally installed expansion board, or PCB, which is plugged into the expansion slot on the motherboard of the computer, uses an M.2 type solid-state drive (SSD). M.2 SSDs are bare circuit boards that resemble RAM but differ in size from 2.5-inch SSDs in that the storage media is not enclosed in a case.
M.2 SSDs can be attached to the computer using Peripheral Component Interconnect Express (PCIe), SATA, and USB 3.0 interfaces, among others. Additionally, Advanced Host Controller Link (AHCI) or Non-Volatile Memory Express (NVMe) drivers can be used to interface M.2 storage media with a PCI Express computer bus.
M.2 devices outperform conventional SSDs in terms of speed. Through parallel processing, they may provide data transfer speeds that are up to five times faster than NVMe.
M.2 drives are typically found in smaller devices like ultrabooks and tablets due to their small form factor. M.2 SSDs are strong and last longer than hard disk drives, much like conventional SSDs. M.2 SSDs, however, can malfunction for a variety of reasons, including overheating, wear, faulty firmware, etc.
M.2 SSD Drive: What is it?
The M.2 SSD complies with computer industry standards and is classified as a compact form factor mountable storage card. High-performance storage devices were first made available in tiny, power-restricted systems for tablets and ultrabooks thanks to forming factor design. Applications like Wi-Fi, USB, Serial ATA, and PCIe are supported by the M2 standard.
Motives for Data Recovery from M.2 SSD
People could want to recover data from an M.2 SSD for a variety of reasons. The following are the most priceless among them:
The fact that we all save important data on drives is the main justification for the M2 SSD data recovery. Images, videos, and other types of data, both personal and professional, may be included. Anyone would be in chaos if files on the M2 SSD were lost due to deletion or formatting if there was no backup of the material. The best course of action in this situation is to do M.2 SSD data recovery, which enables you to choose the important files and save them externally.
Sector corruption is the second reason we need to recover data from the M2 disk. Of course, an SSD lacks mechanical parts that might result in damaged sectors, unlike a traditional hard disk. However, the components of the drive that might produce faulty sectors are at risk from shocks and improper treatment. In this situation, M2 data recovery becomes critically necessary.
There have been instances where numerous users discovered that their storage drive had become corrupted following an operating system upgrade. Even if it is unlikely, it is crucial to be ready for the worst. In this scenario, M2 SSD recovery aids in locating important files before formatting the disk and performing a fresh operating system installation.
Which Software Is Reliable for M.2 SSD Data Recovery?
Data recovery for M.2 SSDs is possible with several different applications. But none of them can compete with the Do Your Data Recovery program. The reason is due to its security measures and the sturdy design of the algorithm, which enables quick and easy data recovery from M2 SSD.
The scanning procedure works well and successfully recovers the majority of the data. This M.2 SSD data recovery program makes sure that it is giving everything a user is expecting from a file retrieval utility, from the user interface to the security provided.
Do Your Data Recovery
Quickly recover deleted, formatted or lost files from M.2 SSD.
Recover lost data from crashed or damaged M.2 SSD.
Recover inaccessible data from M.2 SSD.
Supports to recover all file formats.
After downloading and installing Do Your Data Recovery on your computer, just follow the steps below to quickly and securely recover all lost files from the M.2 SSD.
Step 1. Make sure the M.2 SSD is connected to your computer, and then open Do Your Data Recovery on your computer. It will list all drives and devices on your computer, just select the M.2 SSD to start data recovery.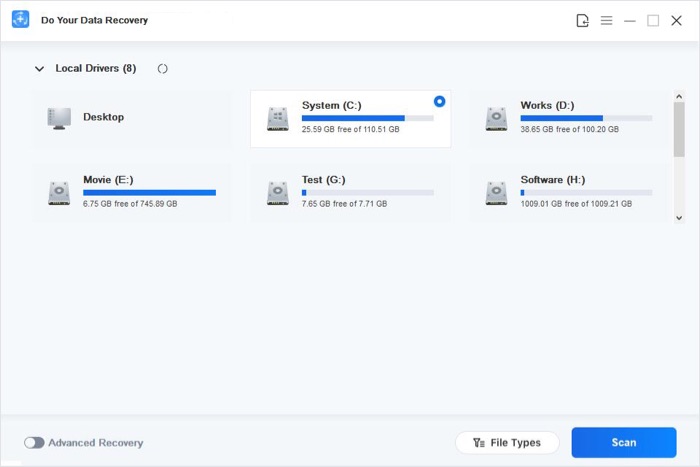 Step 2. Click on Scan button to search for lost files. If the quick scan can't find all lost files, just try advanced recovery mode.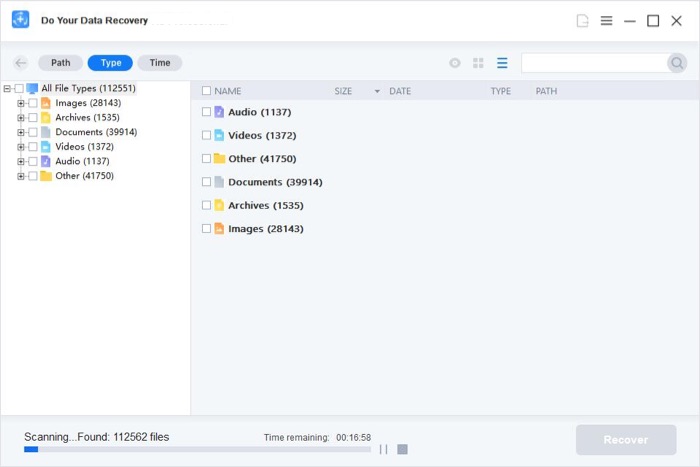 Step 3. When the scan is completed, you can preview all recoverable files. Then select the wanted ones and save them back.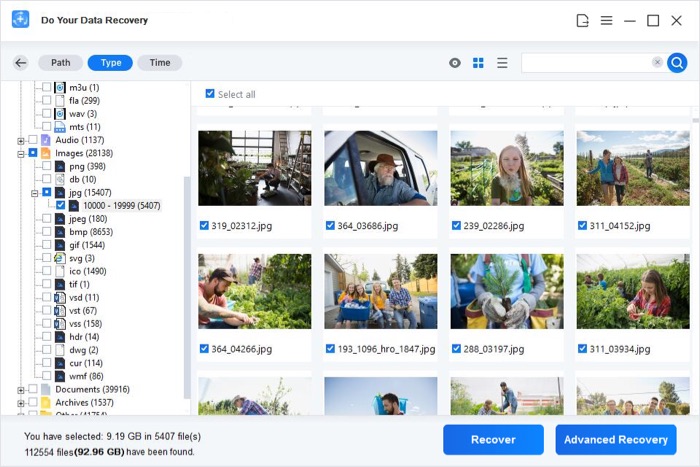 Why Do M.2 SSDs Break Down?
An M.2 SSD may malfunction for the following principal causes:
Overheating
Due to their fast read/write and data transfer speeds, M.2 NVMe SSDs are prone to overheating. To address this problem, M.2 drives incorporate temperature sensors and throttling features that guard against overheating of the hardware. However, regular use at temperatures above normal might affect M.2 SSD performance and eventually cause them to fail.
Standard Wear and Tear
SSDs are more durable since they don't have any mechanical parts as HDDs do. NAND cells in SSDs, particularly the M.2 kind, have a set number of charge and discharge cycles, nevertheless. With frequent data storage and retrieval, these cells lose their effectiveness, causing M.2 SSD performance to suffer and eventual failure.
Corrupting the Firmware
Another cause of M.2 solid-state drive failure is firmware corruption. In contrast to other failure and data loss scenarios, it is more complicated. Firmware is, to put it simply, the operating system that boots and sets up the SSD controller to carry out read/write operations.
Therefore, its corruption might cause the M.2 SSD to completely fail, resulting in irreversible data loss. The firmware problem must be fixed in order for the SSD to work, which is a really difficult process needing specialist equipment and knowledge.