Solid-state storage has undergone a change under the hoods of the latest, thinnest laptops (and in the hollows of the latest desktop-PC motherboards). Even if you follow technology closely, it's reasonable if you weren't aware of what was going on.
This is because the goal is to make the storage hardware itself nearly undetectable. Solid-state drives (SSDs) have mostly evolved from the slab-like designs of traditional hard drives into little memory sticks with similar capacities. And, in some cases, they've accelerated along the road.
Quick Navigation:
What exactly is an M.2 SSD?
An M.2 SSD is a compact form factor solid-state drive (SSD) that is utilized in storage expansion slots that are permanently attached. M.2 SSDs are designed to provide high-performance storage in tiny, power-constrained devices such as ultrabook laptops and tablet computers. They adhere to computer industry specifications. They are often smaller than equivalent SSDs like the tiny Serial Advanced Technology Attachment (mSATA).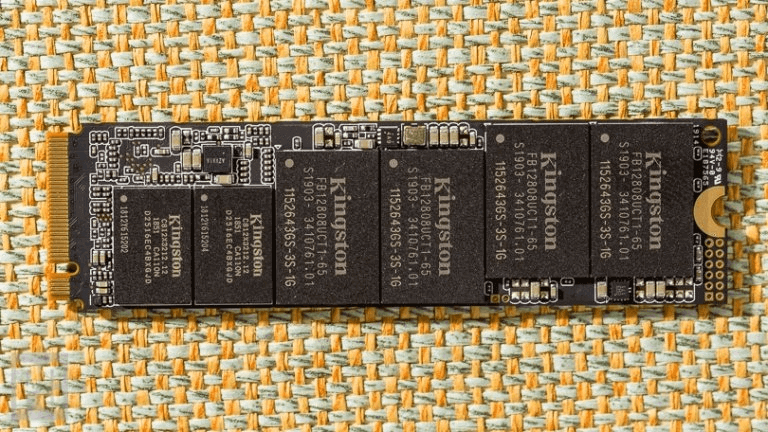 SSDs are a type of storage media that uses solid-state flash memory to store permanent data. An SSD, unlike a hard disk drive (HDD), has no moving elements that might fail or spin up and down. The M.2 SSD interface specification was previously called the Next-Generation Form Factor, but it was shortened to M.2 once the name was modified (pronounced M-dot-2).
M.2 SSDs are excellent for creating or updating a personal computer (PC) or laptop for applications such as gaming, 3D animation, video editing, or big file transfers.
M.2 supports a variety of protocols and applications, including Peripheral Component Interconnect Express (PCIe) and SATA. M.2-compatible items aren't just for solid-state drives. The specification also accommodates protocols like USBs and Wi-Fi, and it may be utilized in graphics cards and artificial intelligence acceleration boards that employ the M.2 specification.
The SATA International Organization and the PCI Special Interest Group, a coalition of technology sector suppliers, collaborated to develop the M.2 form-factor specification.
How does an M.2 SSD function?
M.2 modules may operate with a variety of device types, including Wi-Fi, Bluetooth, near-field communication, and wireless wide area networks. M.2 form factors, on the other hand, are most typically linked with SSDs for data storage.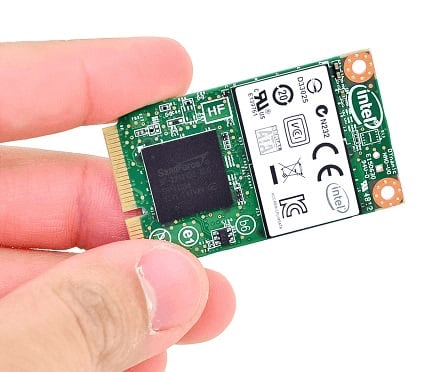 To connect to a motherboard, M.2 SSDs do not require a connection. They are instead connected to the motherboard through a specific M.2 connection slot.
An M.2 SSD is compatible with both SATA and PCIe protocols. SATA is a connector and data transmission standard used to attach and transport external hard drives to computer systems. A serial expansion bus standard known as PCIe is used to link a computer to one or more peripheral devices.
PCIe-based non-volatile memory express (NVMe) drives are also supported by M.2 SSDs. NVMe can speed up data transmission between client PCs and SSDs through a PCIe bus. NVMe support was created to alleviate bottlenecks and boost performance. It also allows for more simultaneous processing of reading and writing requests. NVMe support, due to its architecture, may contribute up to five times more bandwidth than SATA M.2 models, allowing a computer to give superior performance for operations such as file transfers.
M.2 SSDs can be single-sided or double-sided. Single-sided M.2 boards are utilized in applications where space is constrained, such as ultra-thin laptops. However, double-sided chips take up more physical area but offer better storage capacity.
The M.2 device includes notches on one end that serve as connections and are referred to as module keys. M.2 modules are rectangular in shape. On one side, an edge connection is positioned, with a mounting hole on the opposing edge. The edge connection has 75 locations and can accommodate up to 67 pins. Each pin can withstand 50 volts and 0.5 amps.
The form factor for M.2 SSD
Although card lengths might vary, M.2 SSDs are typically 22 mm wide and 60 mm or 80 mm long. A four- or five-digit number designates the card size. The width is represented by the first two digits and the length by the remaining digits. A 2260 card, for instance, measures 22 mm broad by 60 mm long. More NAND chips are often stored in longer M.2 disks for increased capacity.
Advantages of using an M.2 SSD
Dimension and capacity Compared to a normal SATA or Serial-Attached SCSI (SAS) interface solid-state drive, an M.2 SSD occupies significantly less space and consumes significantly less power than a laptop.
Performance. For instance, an M.2 SSD built to NVMe requirements may read and write data significantly more quickly than SATA or SAS SSDs.
Interface flexibility PCIe, SATA, USB 3.0, Bluetooth, and Wi-Fi are all supported by M.2 SSDs. The setup choices for peripheral equipment are many if a customer buys a laptop with an M.2 port.
The disadvantages of M.2 SSDs
Price. A SATA SSD is less expensive than an M.2 SSD. Due to increased production, 2.5-inch SATA SSD prices have fallen precipitously.
Data recovery software for data recovery on M.2 SSD >>
Permanently erase data before selling or discarding a M.2 SSD >>
Create a clone backup for M.2 SSD >>
DoYourData Products
Permanently delete data from any device or disk to prevent data recovery.
Free Trial