Seagate HDD (Hard Disk Drive) is the most popular hard disk drive for both local and external storage. A large number of files can be stored on Seagate HDD. Data loss on Seagate HDD must be a real pain. There are many Seagate HDD data recovery solutions when you enter your problem in Google search. The company of Seagate provides reliable Seagate HDD data recovery service. If there is a Seagate store in your city, you can send your Seagate to the store. The data recovery professor will help you do Seagate HDD Data Recovery. As this Seagate HDD data recovery may be expensive and time-consuming, so it is not recommended.
A Seagate HDD data recovery that can be performed by any user is preferred. Most of data recovery software can recover deleted or lost files from Seagate HDD. For instance, Do Your Data Recovery Professional – an easy to use yet powerful data recovery software can easily and quickly scan Seagate HDD and find lost files. To protect your privacy and save your time, you can run the software by yourself. Do Your Data Recovery Professional is very easy to use, and provides safe Seagate HDD data recovery solution. Just download and run the software on your computer, only a few clicks you can get your lost files back.
Three Seagate HDD Data Recover Steps
If you are using Do Your Data Recovery Professional to recover lost data from a Seagate HDD, you need complete the process in three main steps. The whole process is very easy to handle. You should not be a data recovery expert, just follow the wizard to perform Seagate HDD data recovery safely and quickly.
Step 1: Choose the hard drive you want to recover data from.
You may have multiple hard drives on your computer. Choose the one where you lost your files as the target hard drive to start recovery. The software will scan the drive you have selected and find lost files on it.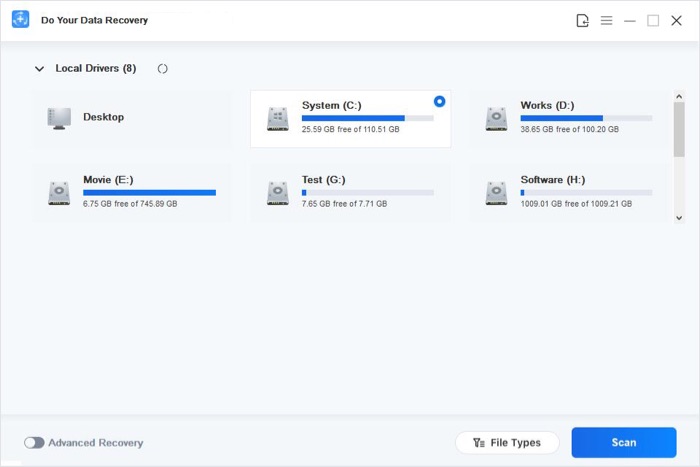 Step 2: Select the file types you want to recover.
Before start scanning, you have the chance to select file types you are looking for. It will speed up the process, and help you get a more focused scanning result.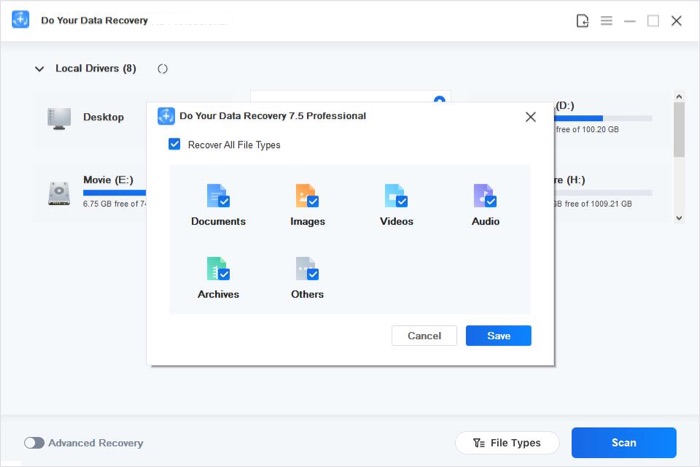 Step 3: Preview and recovery.
Preview the found files and save the files that you want to your hard drive.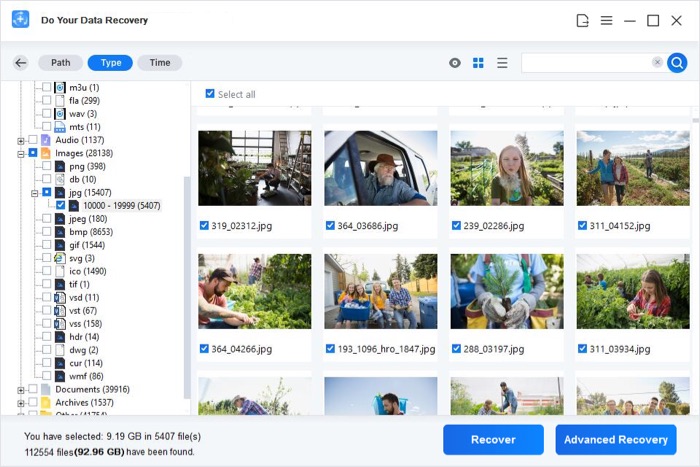 If you can't find the files you want after a quick scan, just try advanced recovery mode with a deep scan. It will take a long time to complete a deep scan, based on how many files were stored on the hard drive and the capacity of your Seagate HDD. Do Your Data Recovery Professional can't find every recoverable file on your Seagate HDD. But please be patient, it takes time. Of course, you can find other Seagate HDD data recovery solution, but Do Your Data Recovery Professional is the outstanding one. If you want to recover deleted, formatted or inaccessible data from Seagate HDD, just download this software.