"Everything was lost when I reinstalled Windows 11. Please assist me! I reinstalled Windows 11and now all my data on my laptop are erased. Can you give me a solution to get the lost data back?"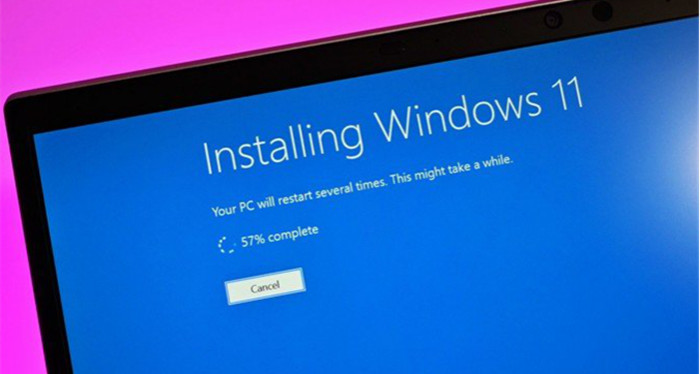 There are several reasons to reinstall a fresh Windows operating system from the ground up. For example, you can profit from reinstalling Windows 11 by eradicating viruses and spyware, restoring authority of your applications, and addressing system-related difficulties on your laptop. Furthermore, reinstalling Windows gives your machine a new start, allowing it to run faster. Aside from the obvious benefits, there will be times when you will need to reinstall.
Reinstall Windows 11 OS for the following reasons:
Lost or damaged Windows operating system.
The Windows registry has been tampered with.
A Windows system crash is caused by a manufacturing fault.
Presence of the virus/spyware.
A sudden blue or black death screen (BSOD).
Modifications or improvements to the Windows operating system.
Other unidentified causes of Windows system inability to boot.
Will a Windows 11 Reset, Reinstall, or Clean Install Keep My Folders?
For Windows 11, there are three sorts of reinstalls. In principle, Microsoft advises that you "Reset Windows 11," then "Reinstall Windows 11 using setup file," and finally, "Clean install of Windows 11 using configuration file," if necessary. Varied reinstall alternatives will have various effects on your programmes, files, and personal information.
How to Recover Files after A Windows 11/10/8/7 Reinstall
After reinstalling Windows 11/10/8/7, data and files may not be permanently removed. Reliable procedures can still be used to recover the lost files. In this section, you'll learn about three tried-and-true methods for recovering files after reinstalling Windows 11/10/8/7: utilizing Windows data recovery tools, backing up Windows File History, and using System Restore.
Method 1: Use Do Your Data Recovery to Recover Files after Windows 11 Reinstall
This is the best solution to recover lost data after reinstalling Windows 11 or Windows 10/8/7. Do Your Data Recovery is a pretty simple to use program. It supports to securely and completely recover lost data from HDD, SSD, memory card, digital camera, USB flash drive, Windows OS, etc.
With this powerful data recovery program, you can easily and completely recover lost data after Windows 11 reinstall. Now, download and install it on your computer.
Now, follow the steps below to recover lost data after Windows 11 reinstall:
Step 1. Select the hard drive where you deleted or lose your data. For example, if you lose data on C drive, just select the C drive to start data recovery.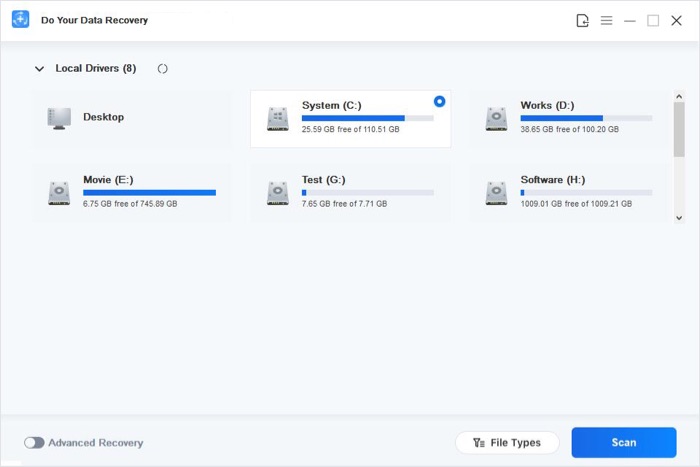 Step 2. Click on Scan button. It is recommended to enable advanced recovery mode to scan your hard drive.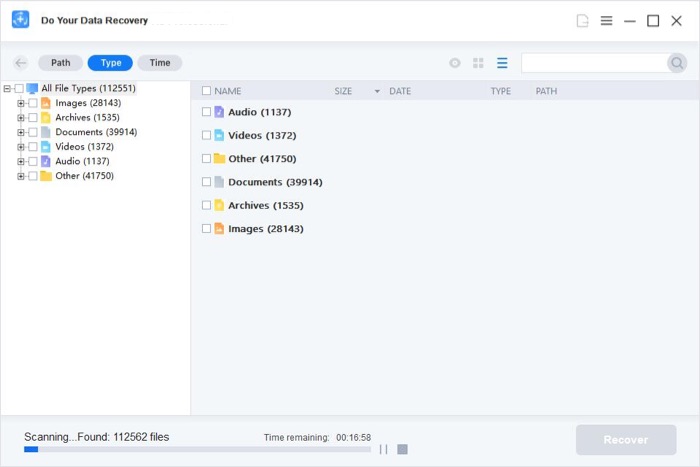 Step 3. Once the scan is completed, you can preview all recoverable files. Then select the wanted files and save them.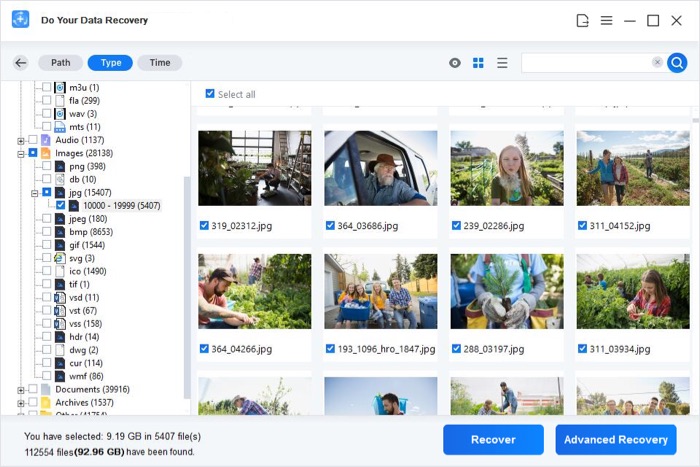 Method 2: Use Windows Backup File History to Restore Data
If you don't have a recovery, you should use a data recovery tool. If you've backed up your lost data using Windows File History, you can restore them from the assisted selection. The steps are as follows:
Step 1: Choose "Update & Security" from the "Settings" menu.
Step 2: To find your backup, go for the "Backup" button.
Step 3: Select "More choices" under "Back up using File History."
Step 4. Select "Restore files from a current recovery" from the "Related settings" box.
Step 5: Locate the file you require, then use the arrows to go through all of its variants. After reinstalling Windows, recover deleted information from a File History backup.
Step 6. Once you've found the version you need, click "Restore" to save it to its initial position.
To save it somewhere else, right-click "Restore" > "Restore to," and then select a new destination.
Method 3: Restore Lost Files Using System Restore
Please keep in mind that if you build a system restoration position on your system, you may use it to retrieve the data that have been lost as a result of a Windows reboot. This, however, will restore your OS to its prior state.
If this isn't the outcome you were hoping for, try the first two techniques. Follow the procedures below if you don't mind reinstalling Windows 11/10/8/7 on your computer: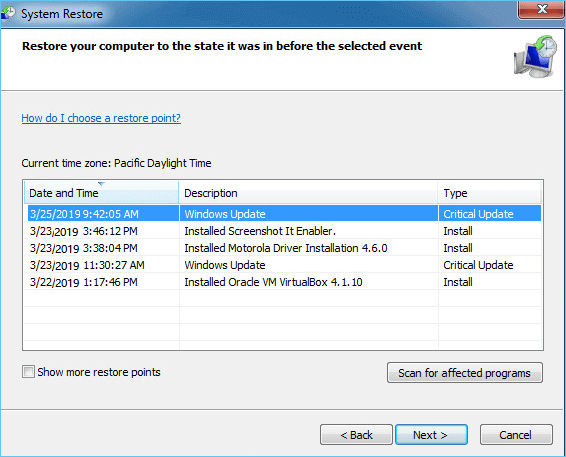 Step 1: In Windows 11/10/8/7, press the "Windows + R" keys to open the Run box.
Step 2: In the appropriate container, enter rstrui.exe and press Enter. This will bring up the System Recovery menu.
Step 3: Click "Next" after selecting "Choose a different restoration point."
Step 4: Select "Scan for Affected Programs" from the drop-down menu.
These methods will help you to recover lost data after re-installing Windows 11.