Any computer is vulnerable to defects that can result in loss of data. The Windows 7 operating system comes along with a lot of bugs and many people end up with corrupted disk partitions as a result. In that kind of a situation, you will end up looking for a convenient solution to recover the lost data in your hard drive. That's where Windows 7 data recovery tools come into play. A wide range of Windows 7 file recovery software can be found out there in the market. Do Your Data holds a prominent place out of them.
Best Windows 7 File Recovery Software
Do Your Data Recovery can simply be defined as a professional and a user friendly application that can be used to recover formatted, deleted or lost data from your digital storage devices. It is compatible with almost all the digital storage media types including hard drives, memory cards and external hard drives. Do Your Data Recovery comes along with powerful data recovery features and it will assist you to recover deleted files without any hassle.
Any person who uses Do Your Data can recover deleted or lost data with three simple steps.
1. First of all, you need to download and install Do Your Data. Then you can open the application and select the recover mode.
2. Then you can allow Do Your Data to scan the selected drive. This scanning process will take few minutes depending on the size of your drive.
3. Once Do Your Data finalizes the scanning process, it will display all the deleted data files. Then you can simply select them and recover.
Now you don't need to seek professional assistance when you accidentally delete the important files on your hard disk, memory card or USB drive. You just need to download Do Your Data and go through the above mentioned steps. This process is user friendly and you will not have to face any hassle. Moreover, the recovery process is effective and you will be able to recover all the lost files.
Why you should go with Do Your Data Recovery?
As you know, plenty of Windows 7 file recovery software can be found in the market. But most of them are not in a position to deliver guaranteed results to the users. That's why you need to go ahead with Do Your Data Recovery. The effectiveness of Do Your Data Recovery is proven and it can clearly be seen from customer testimonials available online. Moreover, it comes along with some unique features that you cannot find in other applications.
For instance, Do Your Data Recovery is compatible with large storage devices up to 20TB, it supports the recovery of all file formats, it is compatible with a wide range of devices and you can use it to recover lost or hidden partitions. Therefore, any person who is struggling with Windows 7 data recovery can think of downloading Do Your Data Recovery without any doubt on mind.
Three steps to recover lost files in Windows 7
Do Your Data Recovery is complete DIY data recovery software. It can help you securely and easily recover lost files in Windows 7. Just follow the steps below to get lost files back.
Step 1. Choose the Windows 7 hard drive.
Run Do Your Data Recovery on your computer, then choose the Windows 7 hard drive where you delete or lose your data.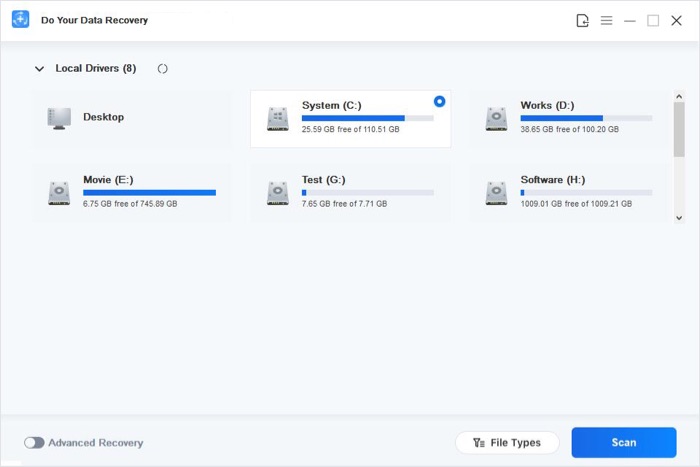 Step 2: Scan your hard drive and find lost files.
Do Your Data Recovery can recover all types of lost files from Windows 7 hard drive. Then click on Scan button to scan your Windows 7.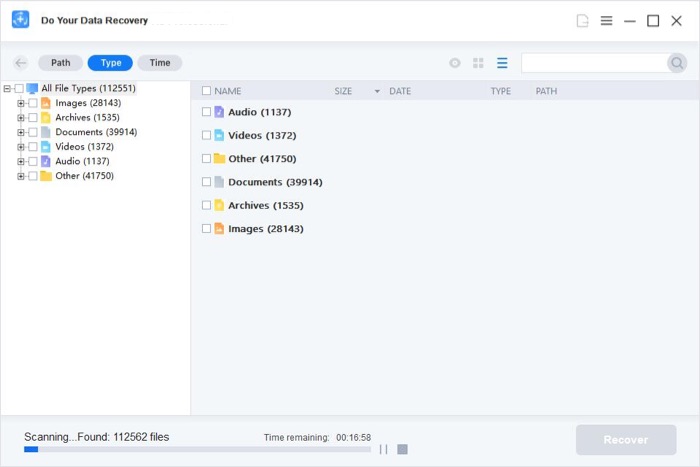 Step 3: Preview and recover lost files from Windows 7 hard drive.
After scanning, Do Your Data Recovery lists all recoverable files. You can preview these files. Then select the wanted files and save them on Windows 7 computer.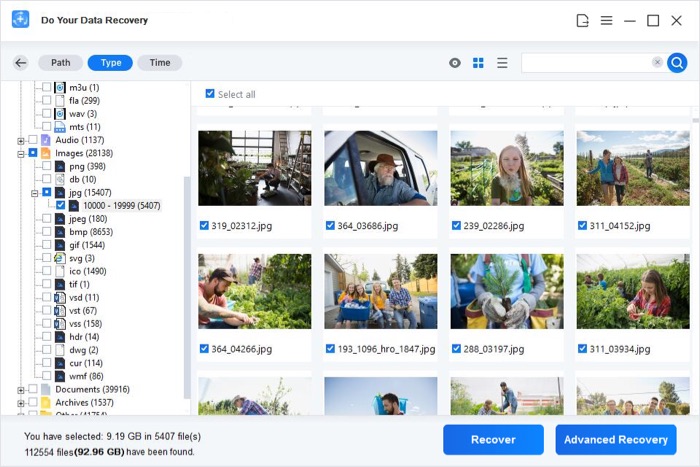 If the quick scan can't find all lost files after quick scan, just try advanced recovery mode to find much more lost files. Do Your Data Recovery not only can recover lost data from Windows 7 hard drive, but it also can recover lost data on Windows 10, Windows 8, Windows Vista, and Mac OS, etc. Just download this powerful data recovery software.