If you need to back up disk drive on macOS Sierra, you have to follow this useful guide. People often store a lot of important data, so they always try to protect these files and one of the best ways is making a data backup so that we can protect them from future issues. These issues may be caused due to different reasons, including damaged, corrupted, or deleted devices, system crash, human errors, formatted drive, and others. It is possible to back up different kinds of data such as photos, videos, word documents, audios, contacts, e-mails, notes, music files, pdf files, and more. Here, we will show you how to easily back up data on macOS Sierra.
Making a disk drive backup on macOS Sierra
People can make a disk drive backup on macOS Sierra in a very easy way. Here, we will recommend using DoYourClone for Mac, which is a great Mac disk clone software for copying data from one drive to a secondary drive. Maybe, it sounds like something very complicated, but it is not true if this great program is used. DoYourClone for Mac provides a series of features, which make it very useful and recommended by users. Some of these features and advantages are:
It is the best drive clone software for Mac.
We can create a full disk image of the drive.
It is compatible with diverse versions of Mac, including macOS Catalina, macOS Sierra, macOS High Sierra, etc.
It is possible to copy hard drive to another drive. It could be an entire copy or just some particular files.
It is a good choice to back up hard drive data on Mac.
DoYourClone for macOS Sierra is a great alternative to avoid data loss since it allows us to make a data backup. We can backup photos, videos, documents, music files, PDF files, notes, contacts, e-mails, and more. The cloning process may be something very easy and safe; it means, we can do it without losing any files. If we have duplicated hard drive, we can access to our data using any other computers. Just follow these simple steps:
Step 1: Choose the source hard drive and the destination drive.
Once we have downloaded and installed DoYourClone for Mac, we need to select the drive to be cloned and the destination drive.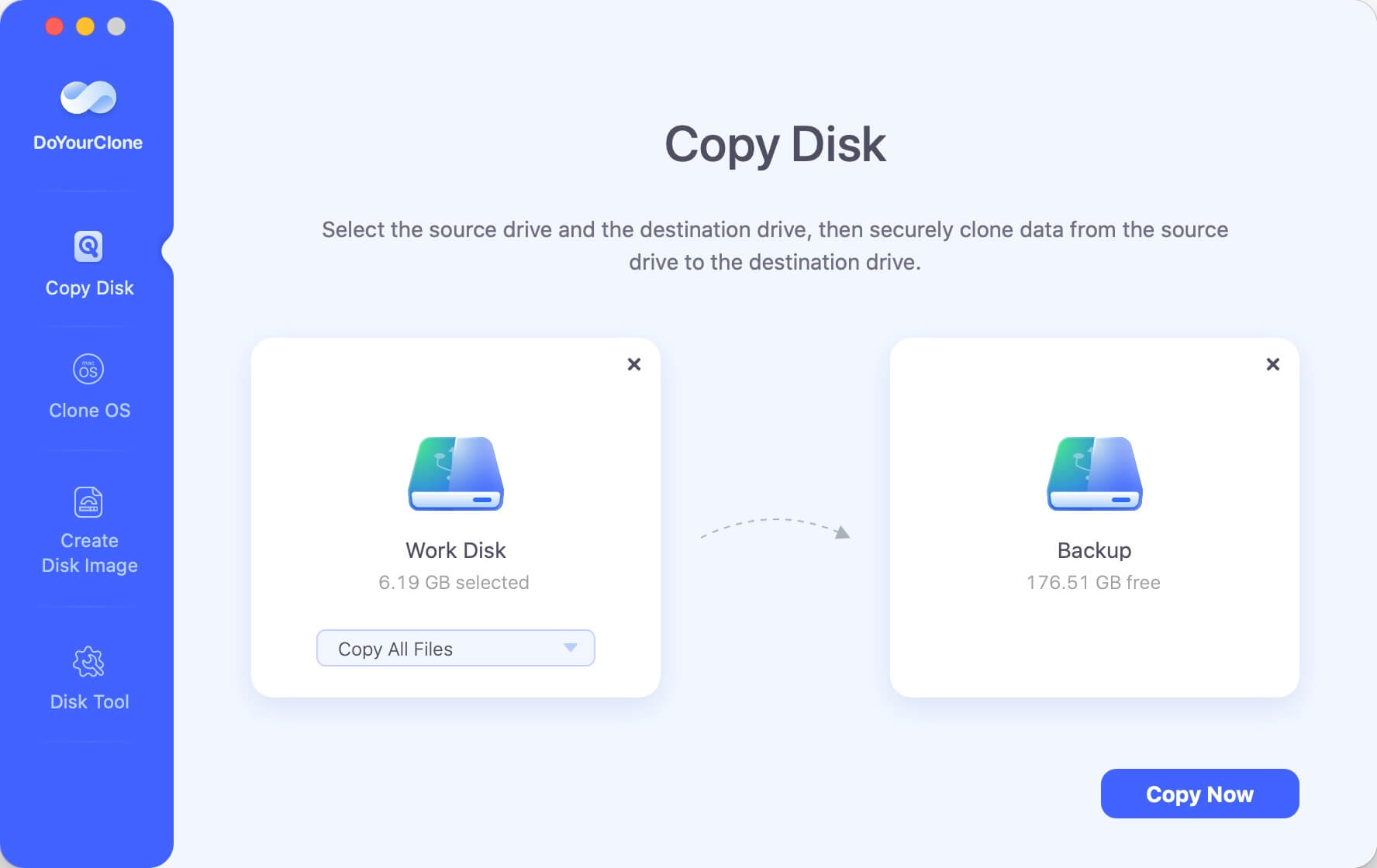 Step 2: Copy hard drive.
When we have selected both drives, just click on the "Copy Now" button and wait until the process is completed.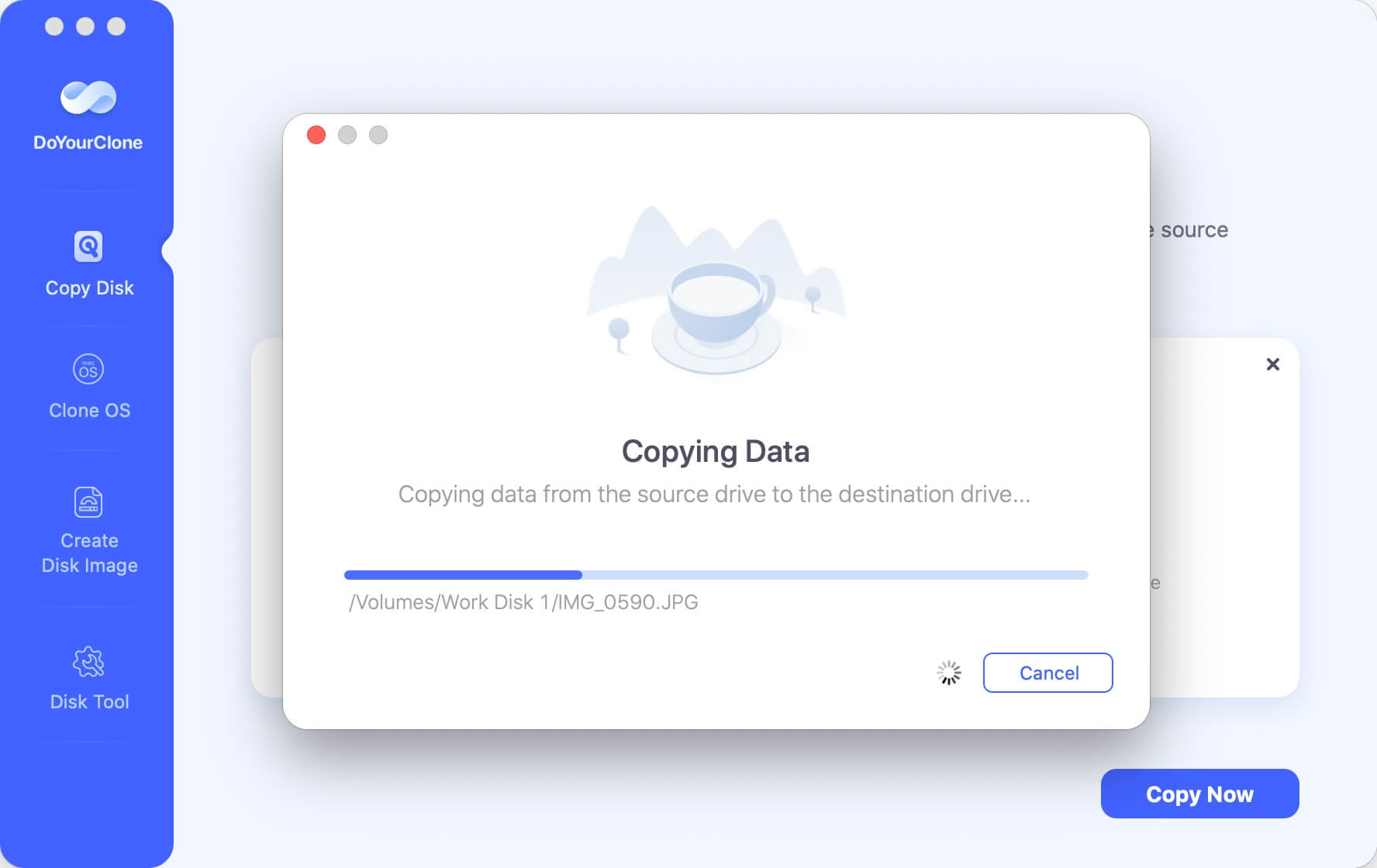 Step 3: Check cloned data.
Finally, it is necessary to check the cloned data just to be sure the information was copied successfully.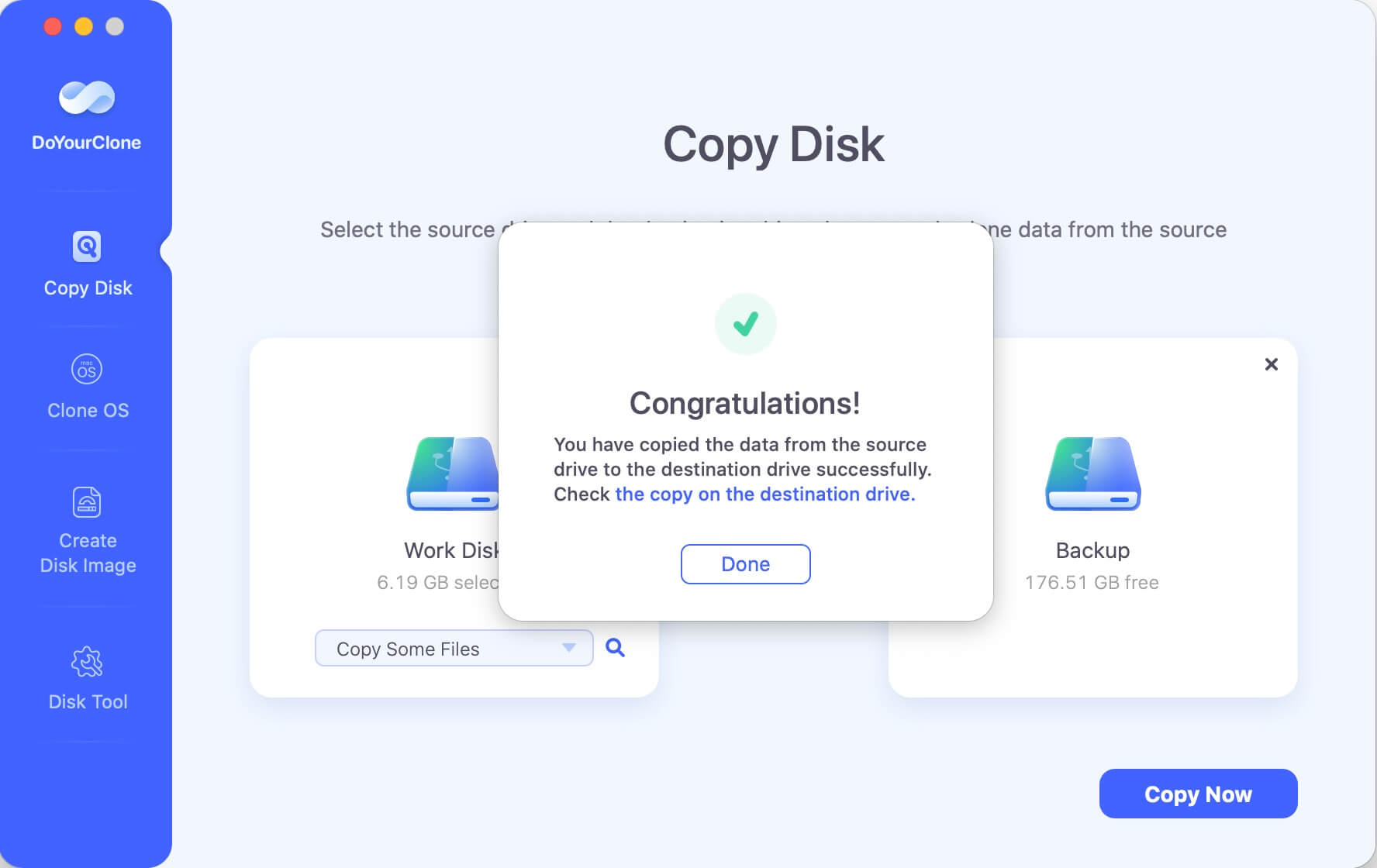 If you want to make a bootable clone backup of macOS Sierra, just try Clone OS mode. It will securely clone the startup disk to the external hard drive and make it be bootable.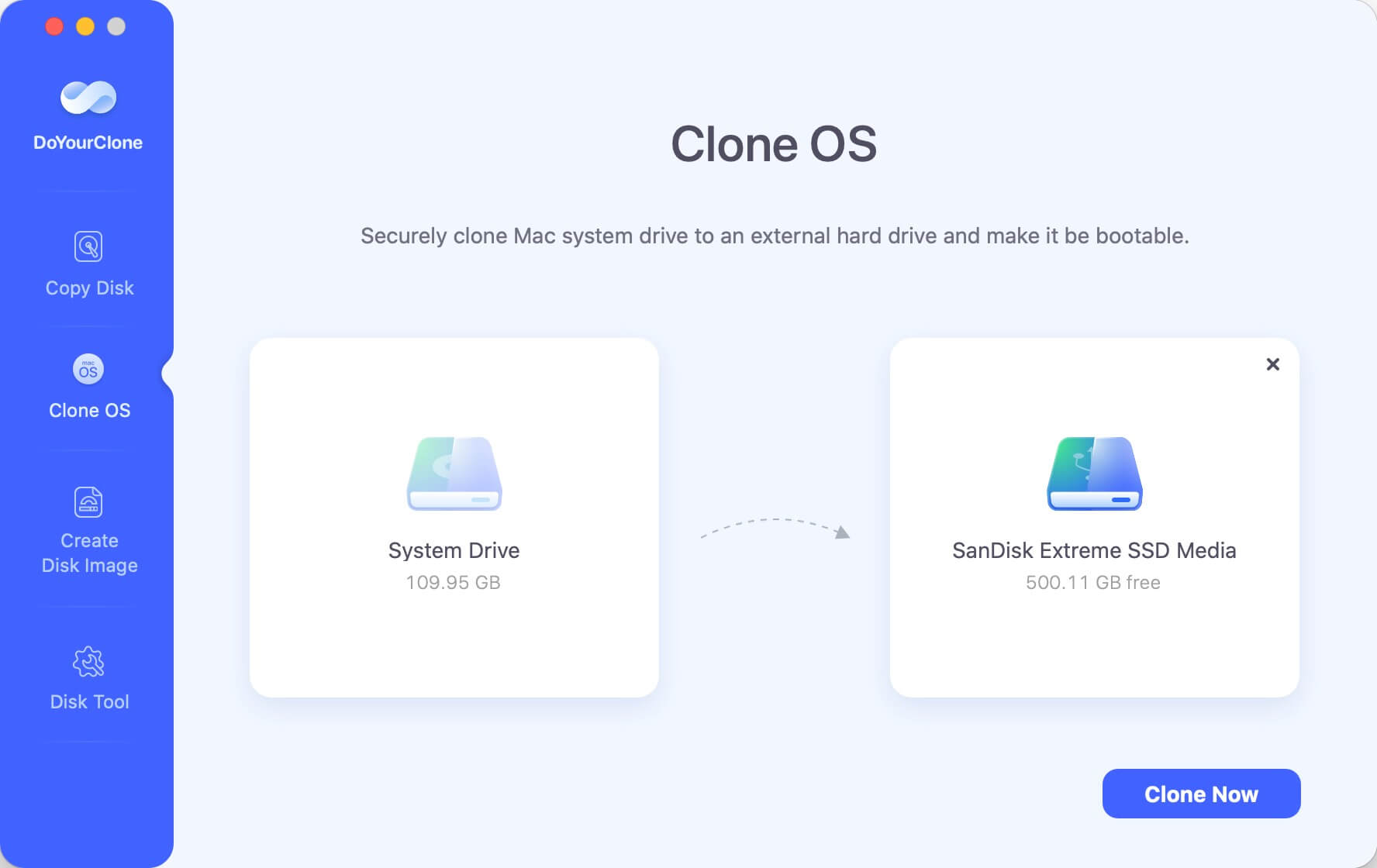 DoYourClone for Mac also can help you create a disk image of hard drive on macOS Sierra. It is the disk-saving solution to backup hard disk drive on macOS Sierra.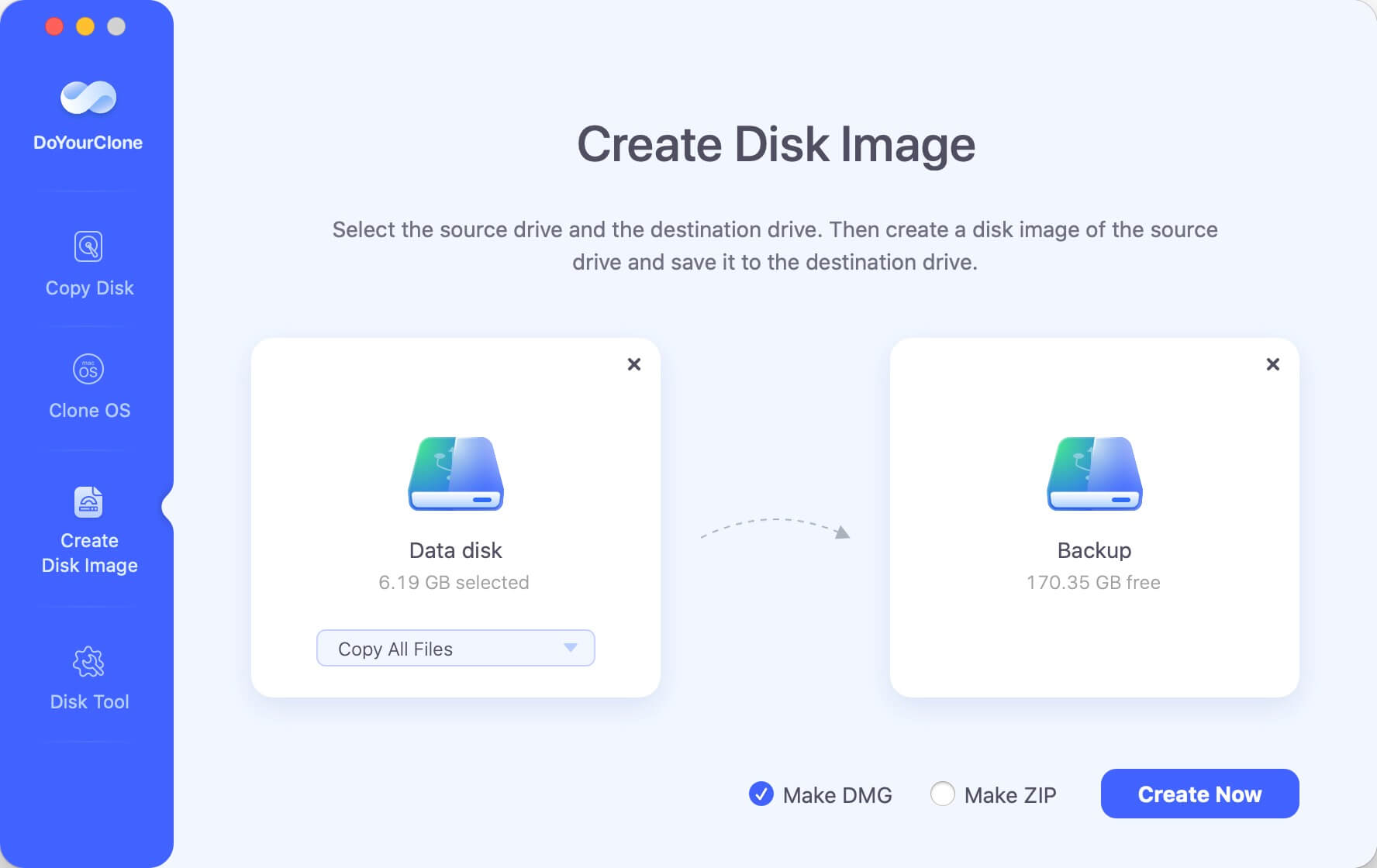 DoYourClone for Mac is the best choice for copying or making a data backup on macOS Sierra, so if you feel doubtful about it, we tell you here there is no reason. This software is reliable and highly recommended by many users. We can protect different files just using this powerful program and then recover lost data directly from this cloned hard drive.
Create a full copy of macOS Sierra and it will be bootable.
Clone any type of hard drive on macOS Sierra.
Support for other macOS or OS X versions.