Summary:
If you want to replace an old hard drive on Mac with a new hard drive. You can follow this guide to easily clone the old hard drive to the new hard drive on your Mac. First of all, just download DoYourClone for Mac, it is the best disk clone software for Mac.
Clone SSD, SSD or other hard drive on Mac.
Create disk image of a hard drive on Mac.
Here, we will show you how to clone old hard drive to new hard drive on Mac. People often store data using another hard drive or an external hard drive due to different reasons. Sometimes, the hard drive is running out of space or it is an old disk, which should be replaced. In this last case, it is a great idea to make a backup, copy or clone the hard drive.
Maybe, cloning a hard drive without having extra help may be very hard, so it is better to use a reliable disk clone software. Here, we will suggest using DoYourClone for Mac, so continue reading for more information.
Easy way to clone an old hard drive to a new hard drive on Mac
If we need to clone an old hard drive to a new hard drive on Mac, we need to get a disk clone good software targeted at carrying out this task. There are diverse programs and here we will refer to DoYourClone for Mac, which offers a series of features like the following ones:
It is a powerful and reliable hard drive clone software.
This program can help us copy hard drive in a very simple way.
We can create disk image on Mac.
It is a great option to back up hard drive data on Mac.
DoYourClone software allows us to clone hard drive to another location without data loss.
We can back up documents, photos, videos, files, and other important data.
Some users decide to clone their old hard drive to a new hard drive on Mac so that they can access to your data on any other computer. Also, this is a way to prevent data loss just in case of unexpected situations. Remember, we can lose files because of different reasons, including damaged hard drive, virus infection, system crash, human error, formatted drive, and other causes. We can easily clone our hard drive and we only have to follow these steps:
Step 1: Choose the source drive and destination drive.
Here, we need to choose the source hard drive and the destination drive to continue with the cloning process. Just choose the old hard drive as the source drive, choose the new hard drive as the destination drive.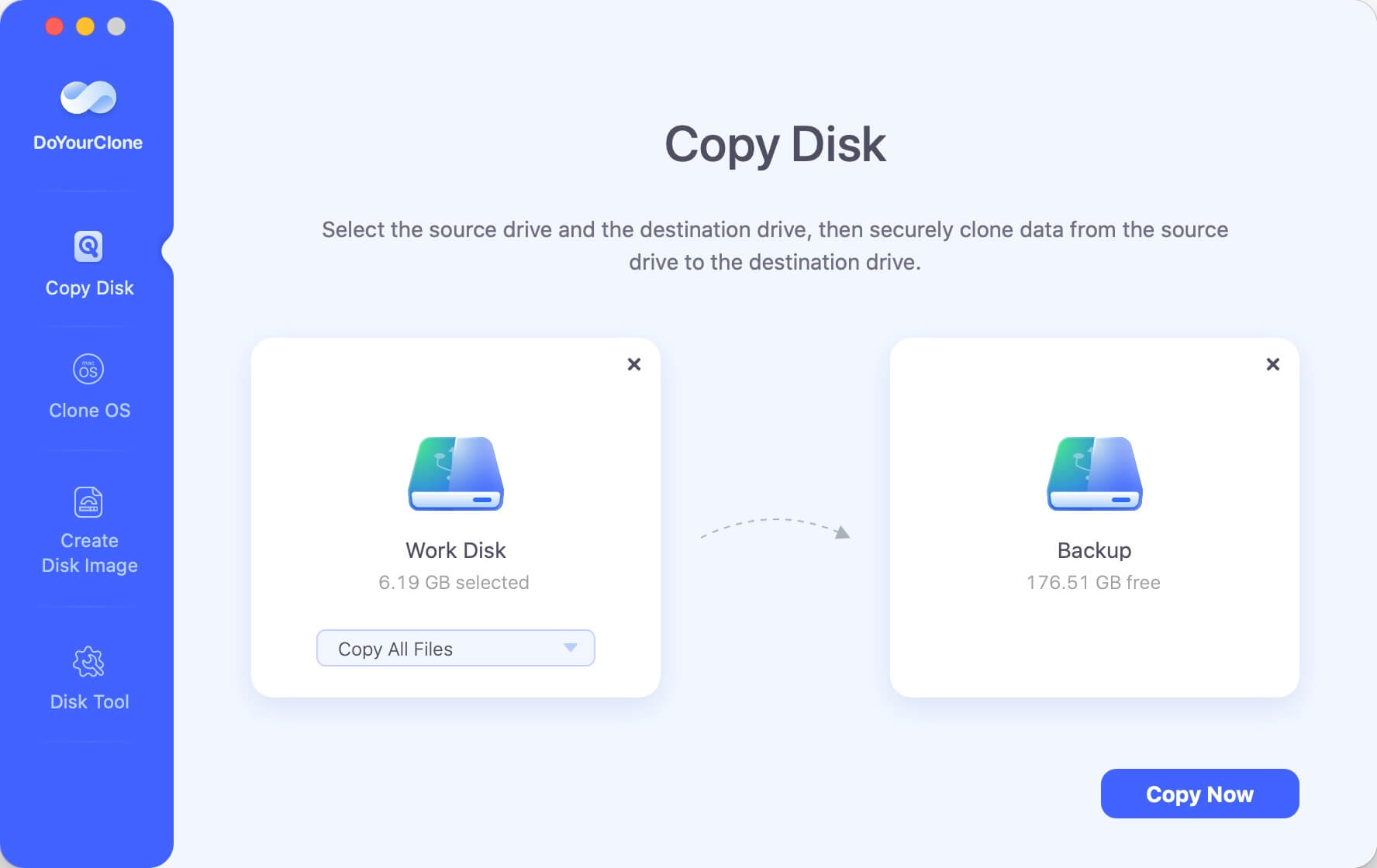 Step 2: Copy hard drive.
Then, we have to copy the source drive to the destination hard drive. Just click on the "Copy Now" button.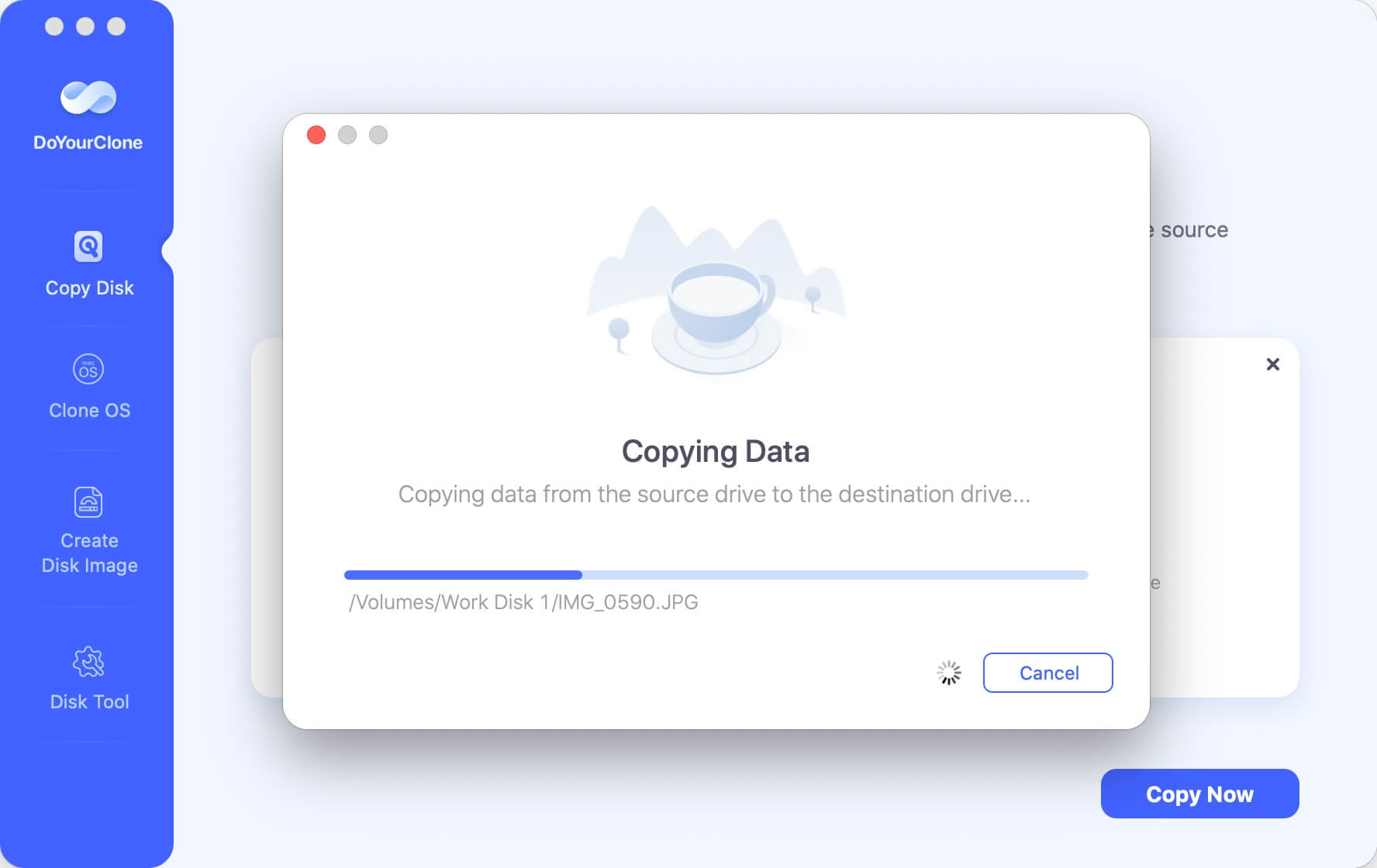 Step 3: Check the cloned hard drive.
Once the cloning process is completed, we can check the copy on the destination hard drive.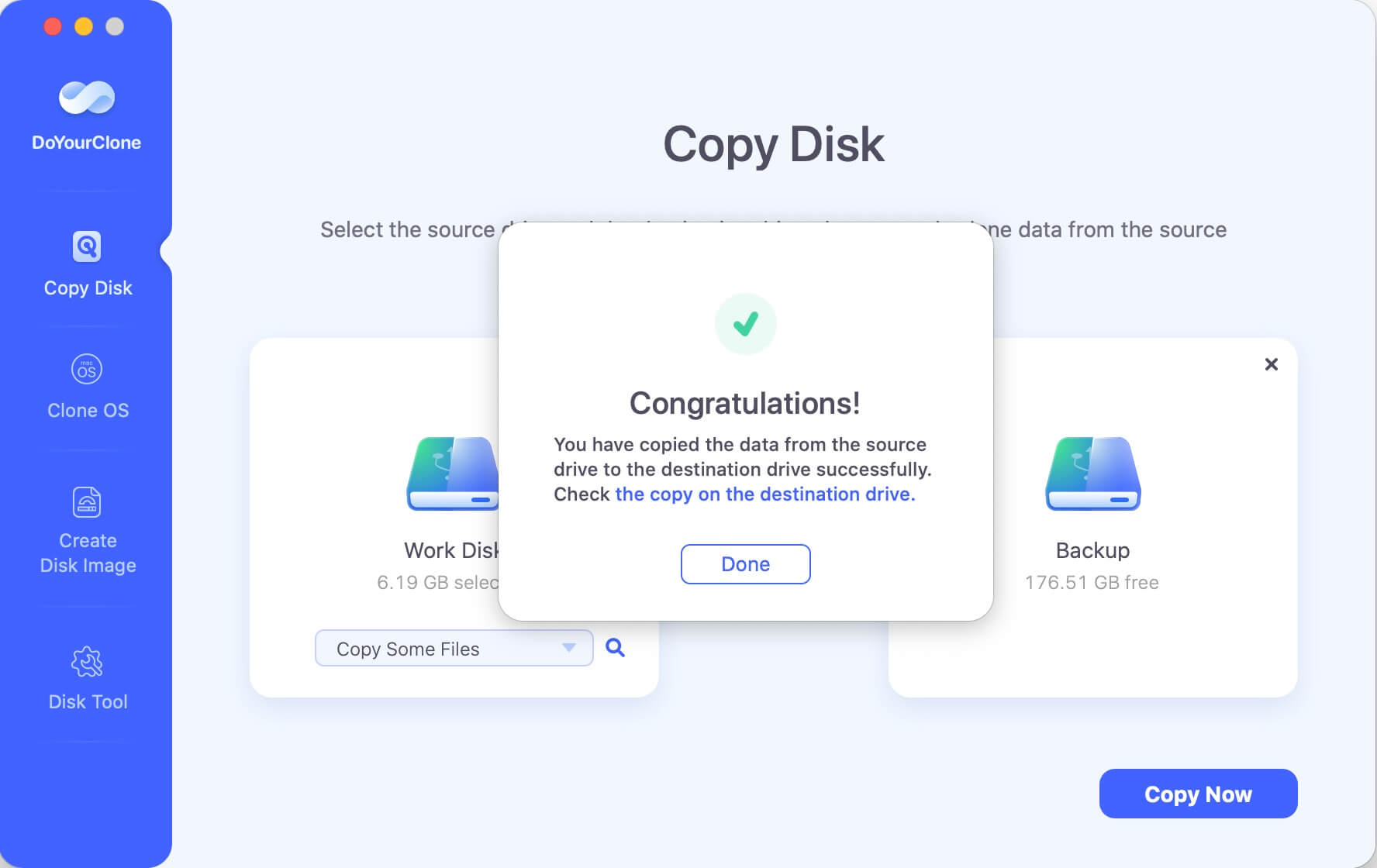 Cloning our old hard drive to a new hard drive is a good idea in order to protect our important information. This is also a way to make a backup, which might be used to restore lost data from Mac computers or any other devices. DoYourClone for Mac is very easy to use, reliable, and well recommended by users. It also can help create a disk image of the old hard drive and save the disk image to the new hard drive.