An identical replica of a disk or partition is called a disk image. One duplicate of a big, infrequently-accessed file can be kept as a backup, or the space saved can be used for other often-accessed files. Disk images are available in numerous file formats, making them compatible with various computer systems and operating systems. The disk image format on macOS is .dmg. Now, you can create a disk image for macOS Ventura.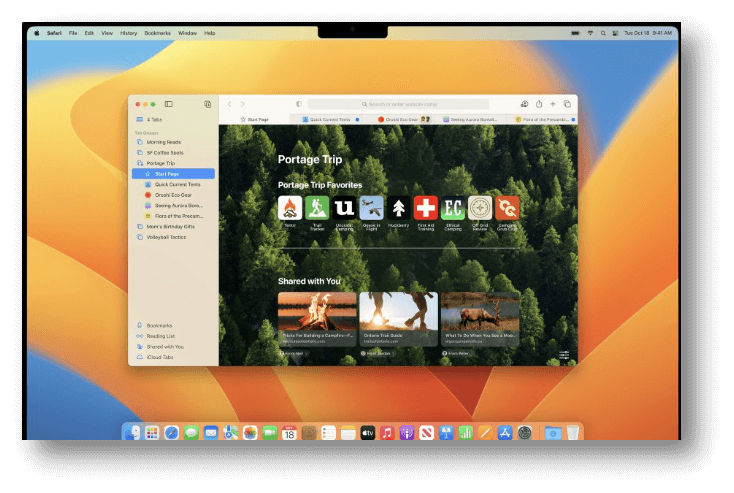 To back up everything and selectively recover what you need, disk image backups are a great option. Consider the scenario when you purchase a new personal computer with preinstalled software such as Windows and Microsoft Office.
You can transfer only the files you need from the backup disk image to the new machine. With disk image backup, you can restore individual files and directories rather than the entire system.
What is a .dmg file?
Disk images, often known as.dmg files, contain a replica of an entire data of a disk (CD, DVD, USB stick, etc.). Since 2000, DMG images have been the standard for online software distribution for Mac OS X users. Unlike the former default Mac OS disk image format DiskCopy, which was completely hazardous to copy over anything other than an HFS (Mac) partition, DMG images can be safely stored on any partition type, such as Windows (NTFS). They can be safely distributed over FTP, email, etc.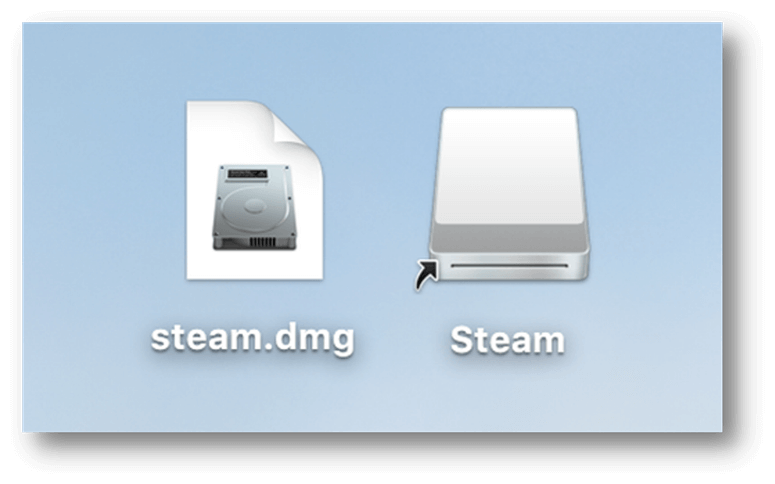 While both DiskCopy and DMG images offer compression, DMG images also feature encryption, which can be a double-edged sword regarding platform compatibility, especially in Mac OS 9. Because of this, if you want to keep disk images from Mac OS 9 or older, you might consider generating CDR images instead.
Disk image creation advantages:
The purpose and benefits of creating a disk image are the same whether you're working with Mac OS X or Windows. Disk images have numerous uses and advantages. Using a disk image, you can do things like:
Put the program on several computers without having to download it repeatedly.
Transfer data from one drive or partition to another when working with inaccessible files in the Finder.
Make a disk or partition that can be used as a boot device.
Roll back changes made to a disk or partition.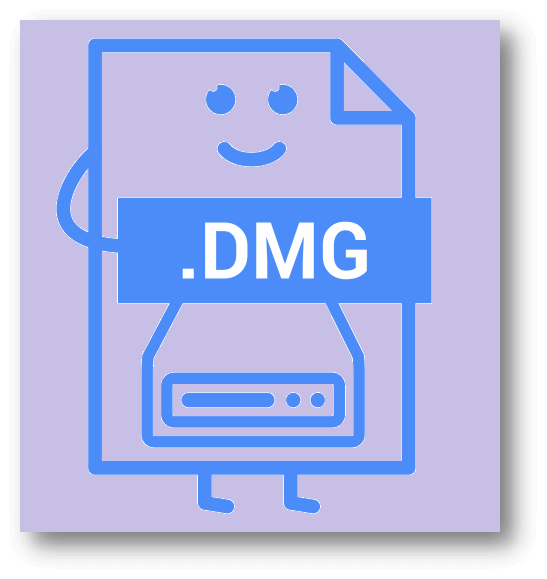 File transfers to and from an encrypted disk image are as simple as those involving an unencrypted disk image. When working with an encrypted disk image, please keep in mind the following:
Since an image is seen as a single file, backup tools will need to back up the entire Image if any files within it have been modified.
A picture file's password can't be changed.
You can't make your home directory an encrypted disk image.
Start up Disk Utility
Creating a Disk Image
This technique is simple, and Apple even has a rather informative page in its knowledge base to explain it.
Step 1: Launch the Disk Utility application and choose the external HDD you want to clone.
Step 2: Click File, then New, then Image, and finally, choose "ExternalHD" as the source.
This DVD/CD master image will end in.cdr for use with external software. If you don't have a good reason not to, go with "read/write."
Step 3: The duration of this procedure is uncertain. Select the Image, then go to Images > Add Checksum to generate a checksum of the Image.
Disk Image Mounting and Unmounting with Encryption
1. It is possible to copy files to the encrypted disk image immediately after it has been produced because it will automatically mount for the first time. If multiple files are mounted, the disk image for the designated volume will always be on top.
2. Unmount the encrypted disk image when you are done using it. You can eject it from any Finder window by dragging its icon or clicking the eject button.
3. Simply double-clicking the disk image you made will re-mount it. Personal.dmg is the name of the disk image shown below. You can find it at the very top of the list.
4. Type in your password. It's safe to proceed by clicking OK. The disk image should now be mounted.
Create a disk image for macOS Ventura using DoYourClone
DoYourClone for Mac is a powerful, safe and easy-to-use disk cloning software. It can help you easily create a disk image backup for macOS Ventura.
Clone HDD, SSD and external disk on Mac OS Ventura.
Create bootable clone for macOS Ventura.
Create disk image backup (.dmg or .zip) for macOS Ventura.
Now, follow the steps below to create a disk image backup for macOS Ventura.
Step 1. Open DoYourClone for Mac, choose disk cloning mode - Create Disk Image. Then select the source drive and the destination drive. It will create a disk image of the source drive and save it to the destination drive.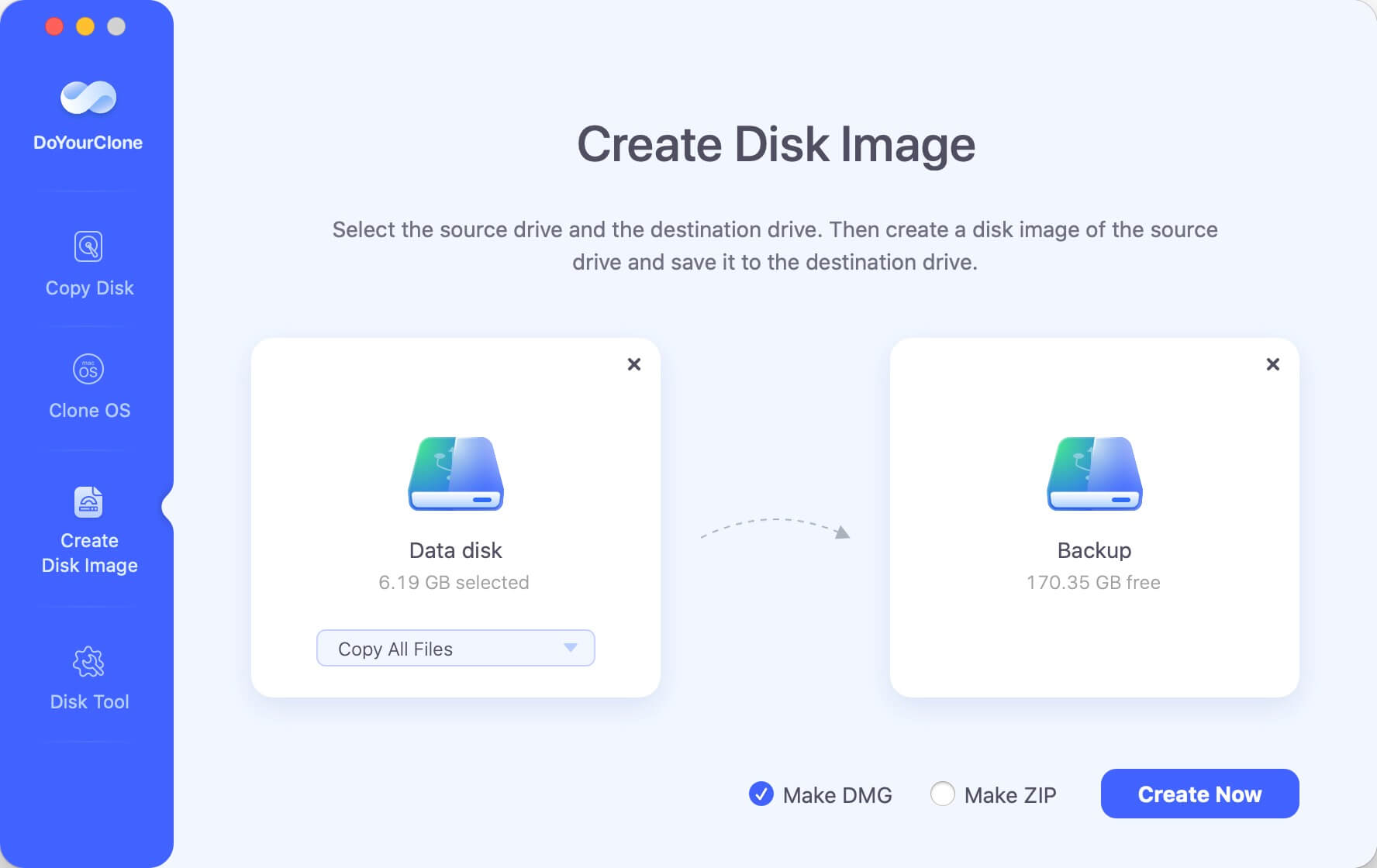 Step 2. Click on Create Now to create a .dmg or .zip disk image of the source drive and save it to the destination drive.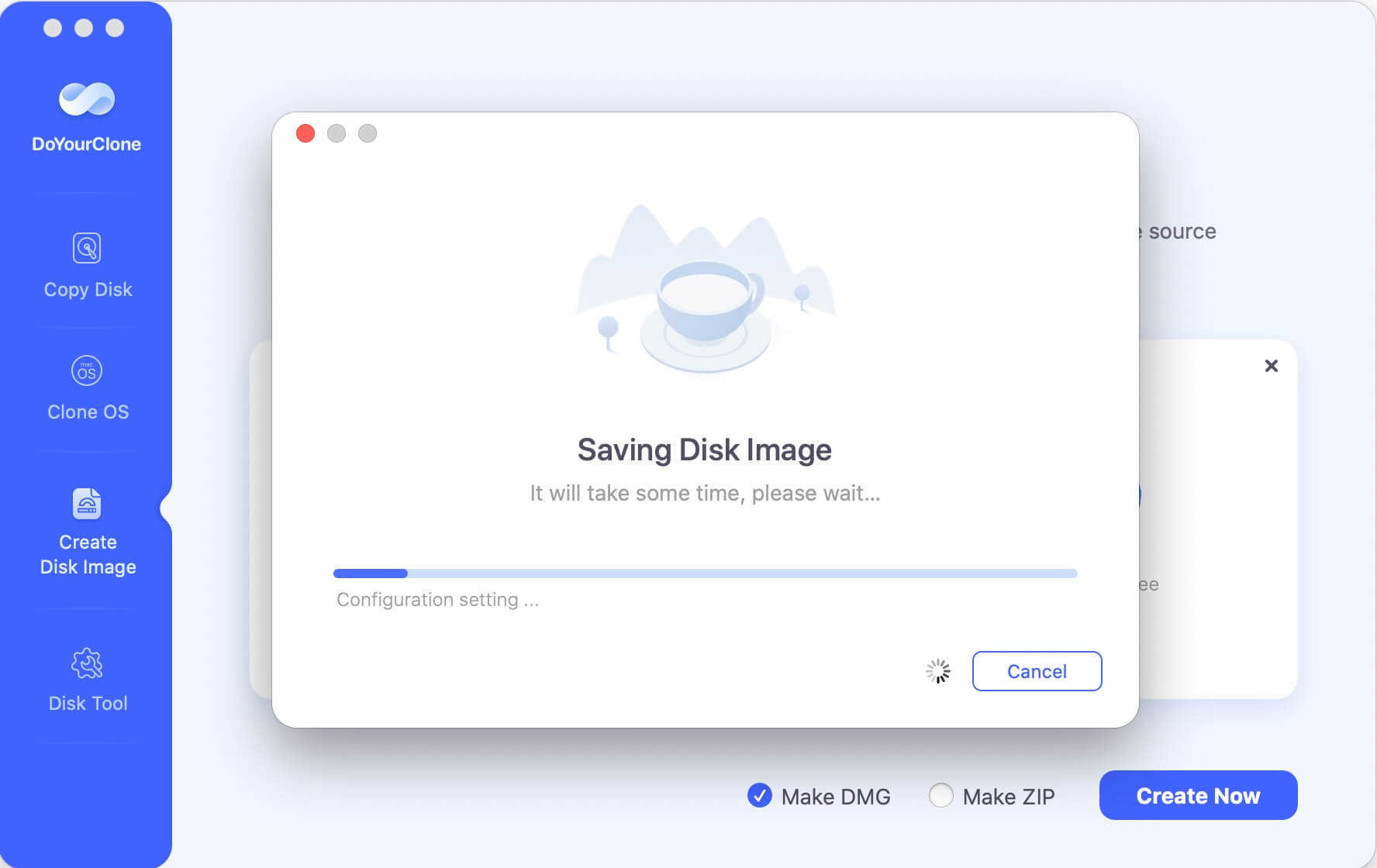 Once the process gets finished, you can check the disk image of macOS Ventura on the destination drive.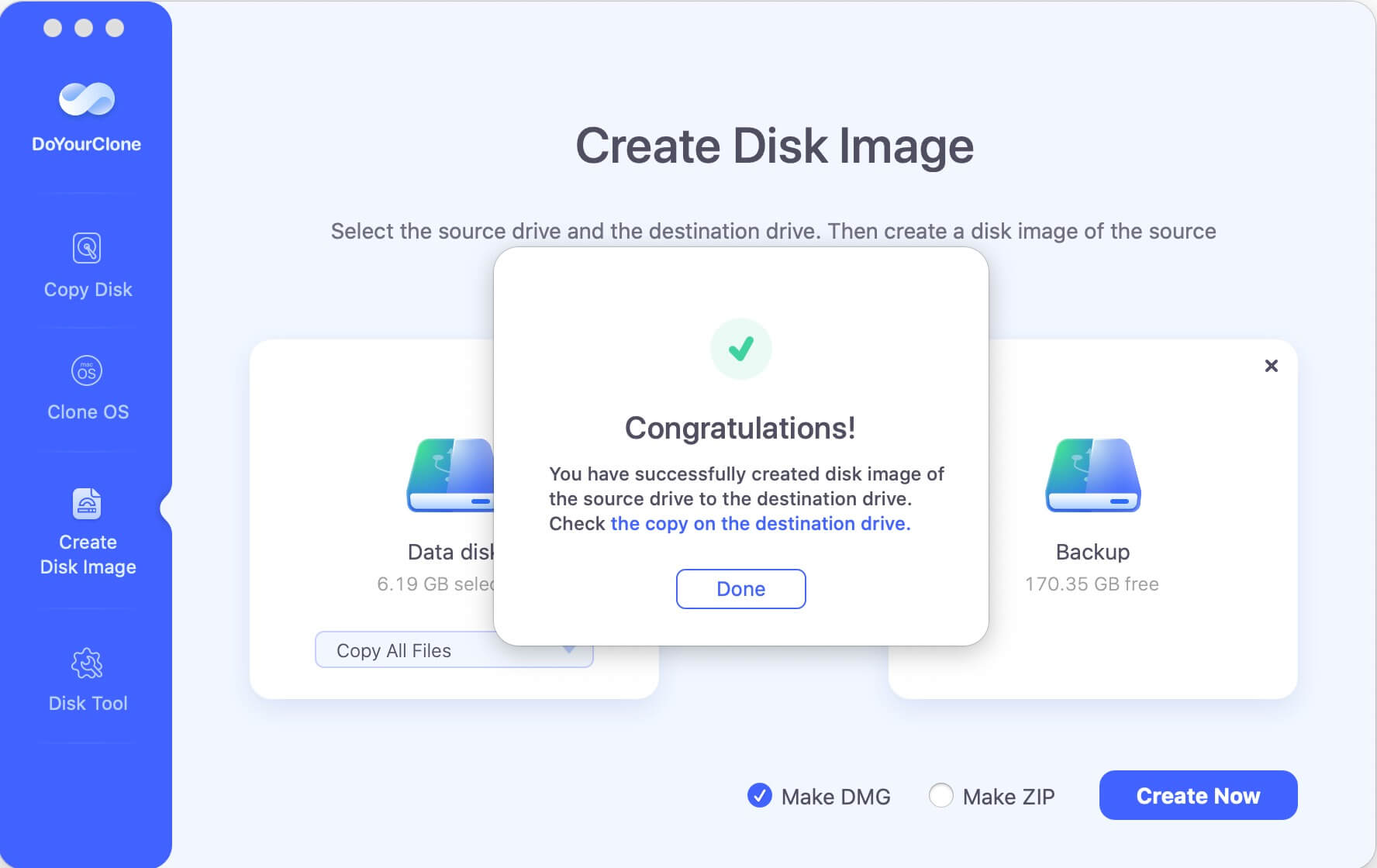 Conclusion:
If you have macOS Ventura installed on your Mac, you can use the DoYourClone for Mac or Disk Utility tools to make an encrypted image of a disk. In order to access something that has been encrypted, a password is needed. It is possible to utilize an encrypted disk image the same way as any other disk image file, as a safe place to store data.
Network volumes and detachable media like Zip drives, USB flash media, and FireWire hard drives are all fair game for making backups or creating new file versions. An individual password safeguards each encrypted disk image.