Xbox One, developed by Microsoft, has been getting popular fairly, citing its remarkable features. Due to its exceptional ability, it has become one of the most formidable competitors of Switch, PlayStation 4, and Nintendo's Wii.
Fortunately, you can upgrade Xbox One console's storage capacity through an external hats drive. However, the issue is that you can't plug the hard drive into your PC if you don't need to get the extra storage. Your computer won't detect the external hard drive you've plugged in.
Luckily, we'll help you format the Xbox One hard drive so you can use it on a PC.
Can you use Xbox external hard drive with a PC?
You'd have presumed that since Microsoft developed Xbox One and Windows, swapping the drive between two machines would be possible. Unfortunately, the thing is the opposite here. A windows-based PC won't recognize the external hard drive once it is formatted for your Xbox One.
Surprisingly, both Windows and Xbox One use the exFAT format but still, you can't plug the Xbox hard drive into the PC as your computer won't respond when you connect the hard drive.
Xbox One drive writes all games, whether downloaded or disc-based. Moreover, modern games cover so much storage, and all the game parts tend to get stored on the hard drive. Hence, Microsoft doesn't want to give access to the Xbox One hard drive data to anyone where you had stored your game data.
Therefore, these few things make Microsoft's decision not to allow the PC to detect the Xbox hard drive a wise and much-needed one.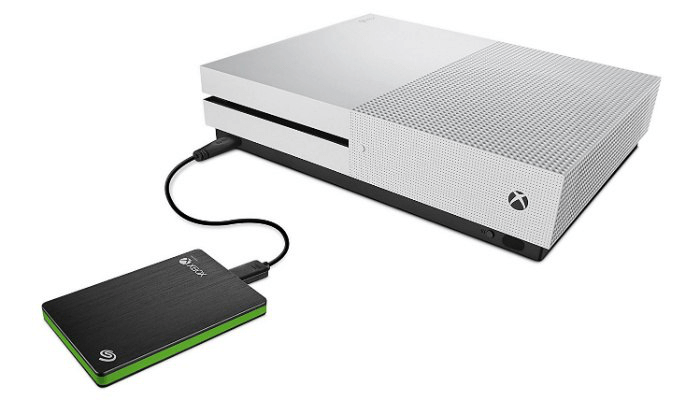 What should you do before disconnecting the external hard drive from Xbox One?
Unless you aim to sell your Xbox One console, you'd like to store your game's data on a hard drive. Hence, if you want to transfer your data to the internal hard drive of Xbox or intend to acquire a larger hard drive, you should look to shore up your game data before you get to disconnect the external hard drive from Xbox One console.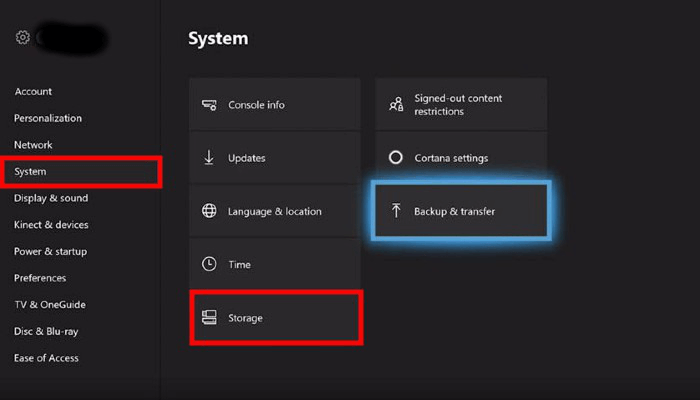 You can follow the step-by-step guide below to migrate your data.
Step 1: After pressing the Xbox button in the controller's center, you'll be able to enter the guide menu. Next, navigate to 'Profile & System' after using the right/left bumper buttons.
Step 2: The process you've performed in the previous step will take you to the Settings icon. You'll need to tap the 'Storage' icon after highlighting System.
Step 3: Once you enter your next screen, Xbox one's external and internal hard drives will appear. All you need to do is tap the A button after selecting the external hard drive.
Now, you'll only need to select 'Transfer'. Next, you can manually select the game data you'd like to send to your internal drive of Xbox One. Surprisingly, you can transfer all your data in one go by hitting the 'Select' icon.
Step 4: In this phase, you'll need to tap 'Move selected' to start transferring our game data. This process might take some time, depending upon the game data you'd have saved on an external hard drive.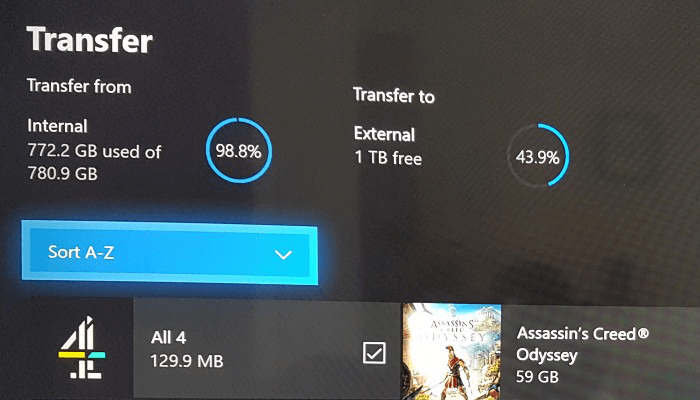 How to format Xbox One External hard drive?
Since you've transferred your external hard drive data to an internal hard drive, you can plug the external hard drive into your Windows PC.
After connecting the external hard drive to the PC, you'll notice that Windows file explorer won't show the external hard drive. Interestingly, this isn't surprising, as Microsoft tends to prevent Windows from responding to Xbox One formatted drives. You can format the drive to NTFS and then use it on your Windows PC.
Here's how to do it.
Step 1: Launch Disk Management
The first thing you need to do to format an external hard drive is launch Disk Management, a utility. You can tap the Windows button to visit the 'Start Menu'.
You don't need to click on any app there. Instead, it would help if you started typing 'disk management'.
You'll see the 'Create and format hard disk partitions' option. You can click on this option to launch the 'Disk Management' window.
Step 2: Initialize your external hard drive
After opening the Disk Management, you can see two subsections there. Instead, you must ignore the top half and focus on the bottom half of your Disk Management Windows.
Here, find the external hard drive you used with Xbox One. The hard drive might be marked as an unrecognized device within the Disk Management. In addition, the hard drive will be listed with unallocated space. Next, select Initialize disk after clicking on the hard drive.
If you are a Windows 10 or 11 users, you don't need to respond to the pop-up message; these Windows use GPT default.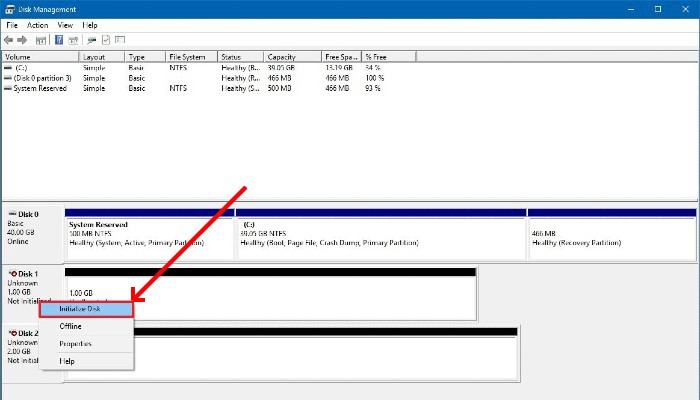 Step 3: Format the Drive after creating a Volume
Now, you'll need to create a Volume; tap on the 'Unallocated' icon. Next, select the 'New Simple Volume' icon from the menu. The process assists you in opening the New Simple Volume.
At this phase, don't waste time before allocating the space you'd like to assign to your new partition.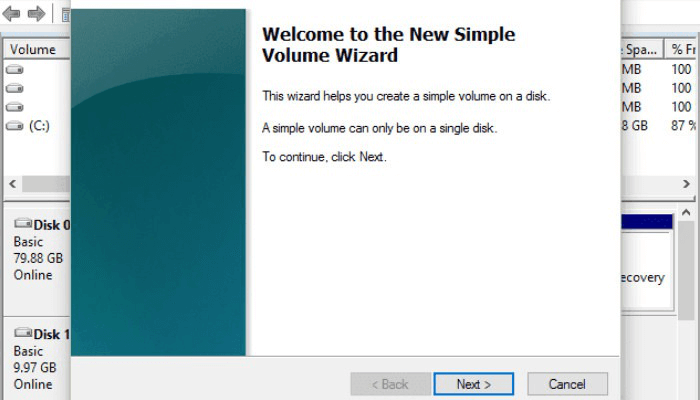 If you intend to split the hard drive between the Windows partition and Xbox One Partition, you can enter the Volume size you'd like to allocate to your Xbox partition. Next, proceed ahead by selecting the 'exFAT' icon.
Later, you'll need to create the 'Simple Volume' for your remaining 'Unallocated' space and select its volume size. Next, you can select NTFS as the format of the partition.
Finally, complete formatting the external hard by tapping the 'Finish' icon.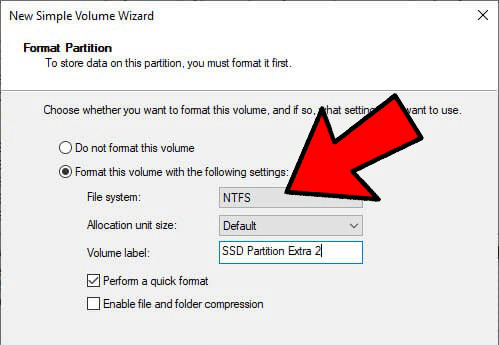 When you want to recover formatted or lost data from Xbox external hard drive, Do Your Data Recovery can help you - it can easily and quickly get all lost files back.
If you are going to sell or dispose of an old Xbox external hard drive, just try data erasure software to help you securely and permanently wipe all data off.
DoYourData Super Eraser is a powerful data erasure program which is able to securely and permanently erase data from hard disk drive or external storage device.
Please note that once your data is erased by DoYourData Super Eraser, the data will be gone forever, can't be recovered by any data recovery software.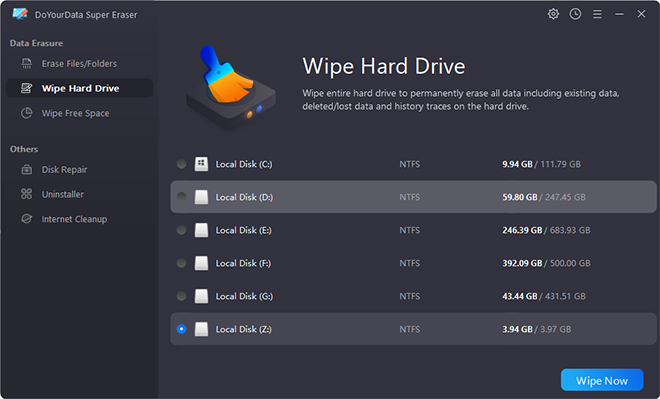 Final Words
This guide will help you format the Xbox External hard drive to NTFS, so your Windows PC will recognize the hard drive.
After formatting the Xbox One's external hard drive to NTFS format, you won't be able to use it on Xbox One.
You also can use Disk Utility or DoYourData Super Eraser to format an Xbox One external hard drive for Mac.