On a Windows PC, the C drive has a crucial position; it hosts the operating system and also acts as a launchpad for installing other apps. Formatting the C drive is a time-consuming process that comes with a slew of complications.
In Windows, formatting the C disk is impossible since you're already inside Windows when you do it. You simply cannot accomplish that from inside Windows; it would be like trying to raise a chair while sitting on it. However, we can help you through the whole procedure with a new method.
Reasons For Formatting C Drive
It's unclear why people feel the need to format the C drive. The following are some of the most prevalent causes of a formatted C drive:
Remove Virus And Malware:
If a virus or malicious software has attacked your computer, your data might be corrupted, lost, or even disclosed to other parties. To get rid of the virus and keep your computer safe, you may secure it by formatting disk C.
Erase Data:
In order to protect the privacy of any individuals whose information may be stored on your hard drive, you must first delete all of the information on the drive before recycling or giving it. It's possible to do this by formatting the disk, although certain third-party applications can recover a formatted hard drive.
Reinstall Operating System:
Format the C drive and reinstall the system if your operating system has crashed and you cannot start your computer or if you want to install a new one. This may also be done if you wish to install a different operating system. During the reinstallation process, you may use the system setup installer to format the C disk.
On A Windows PC, How Do I Format C Drive?
Your C drive should not be casually formatted since doing so might create problems. Formatting the C drive isn't as complicated as it seems, and we'll show you how to do it using the most popular approaches, all of which are explained in detail in this article.
Method 1: Using Command Prompt With Windows Setup CD Required
It's a great idea to make a backup of any crucial files before formatting the disk. C drive cannot be formatted inside Windows like other drives; however, it may be formatted outside. Below you'll find a step-by-step guide:
Insert the Windows installation DVD into the computer (Windows 10/8/7) and enter BIOS to configure the machine to boot from it.
Select "Language to install," "Time and currency format," and "Keyboard or input method" from the pop-up box. Then, press the "Next" button.
Click "Repair your computer" in the lower-left corner of the new window.
Click "Troubleshoot" then "Advanced options" in the "Choose an option" box to open the next window.
Click "Command Prompt" in the "Advanced options" box that displays.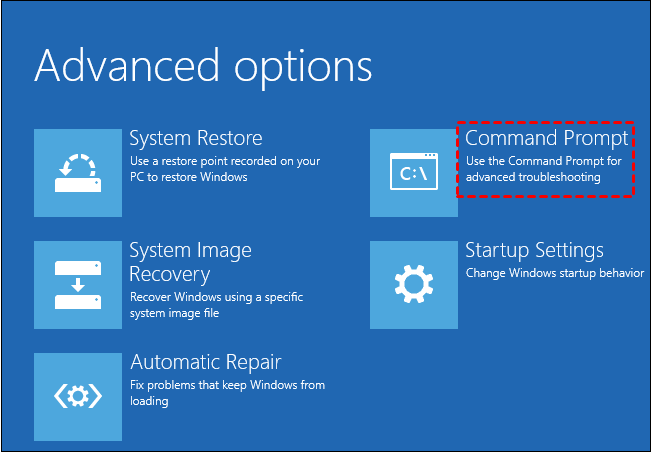 Type "format c: /fs:ntfs" and press "Enter" on the Command Prompt window.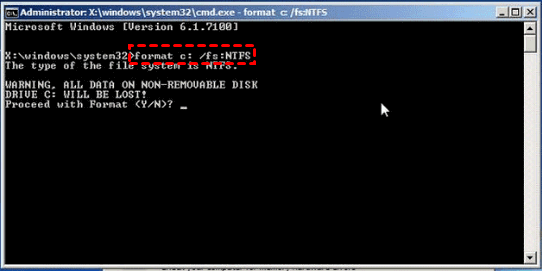 "Install now" in the preceding step 3 will take you to the "Install Windows" page, where you may pick C (the main) drive and click "Format" to format the C disk.
Method 2: Using Recovery Console
Before attempting to use Recovery Console to format the C drive, it is critical that you understand what it is and which version of Windows it is compatible with.
In Windows 2000 and Windows XP, Microsoft included a Recovery Console tool that allows users to restore their computer's factory settings. For example, cleaning the OS's main drive is one of the many operations it may undertake using a command-line interface. How to format the C disk in Windows XP is now in your hands.
Restart the computer.
Be patient and press any key on your keyboard when the computer says, "Press any key to boot from CD."
Windows XP will begin loading the data needed to format the C disk.
When you get the option to enter the Recovery Console, hit the 'R' key.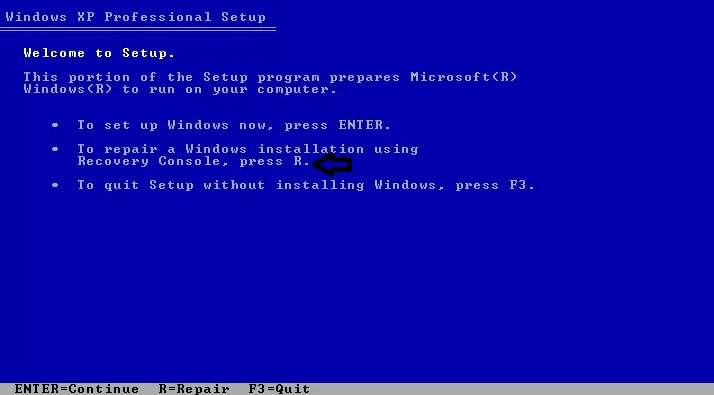 You'll be able to type commands into the command line.
To run the following command, type it in your browser: Enter the following command to format the C drive: format c: /fs: NTFS and press the enter key.
As soon as you've pressed "Y," the formatting will begin.
Reboot your computer.
Conclusion
For this reason, it is not essential to format the C drive prior to installing Windows since this action is performed automatically as part of the installation process. There are various solutions available if you need to format the C disk on your computer.
Hard drive formatting should take no more than a few minutes on any computer. In order to use a PC, you must do this task. Using any of the methods outlined above, you're guaranteed to be able to format Drive C.
If you want to permanently erase data before selling a Windows PC, just try data erasure software - DoYourData Super Eraser to wipe all sensitive data.
DoYourData Super Eraser
Permanently wipe hard drive or external device.
Shred files, erase deleted files.