How to permanently erase data from Huawei MateBook, or other computer?
We know that it is very easy to recover lost data from Huawei MateBook or other computer with data recovery software. There are thousands of data recovery programs on the internet you can download for data recovery. Of course, in most cases, we don't need to destroy our data to prevent data recovery because there is no security issue.
However, in some special cases, data erasure is necessary. For example, before we sell or donate a Huawei MateBook to other people, we should permanently destroy the private videos, documents and photos to prevent chance of potential data recovery. How to do that? We can't just delete the files or format the hard drive because data recovery software can easily get the deleted/formatted data back. Of course, we can destroy the hard disk physically, but the hard disk can not be used any more after physical damage – not cost-effective.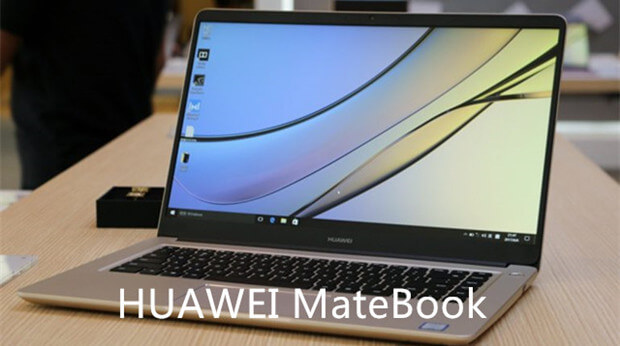 Don't worry. Huawei data erasure software can help you solve this issue. It can securely and permanently erase your data information on your hard drive without causing any damage to the hard drive or computer. It offers government & military level data erasure methods to help in permanently erasing data from any type of hard drive or digital storage device.
Use Huawei data erasure software to permanently erase data, making data recovery impossible
Huawei data erasure software is safe and efficient. Once the data is erased by Huawei data erasure software, the data will be lost permanently, can't be recovered by any data recovery method. So, just download it on your computer, then install and run it to erase your data permanently.
Huawei data erasure software offers three modes to help you permanently erasing data. Just read the details.
Mode 1: Permanently delete files/folders.
This data erasure mode offered by Huawei data erasure software will help you permanently delete files/folders. Just add the files/folders to the erasure lost, then click on "Erase Now" button to permanently erase the selected files/folders.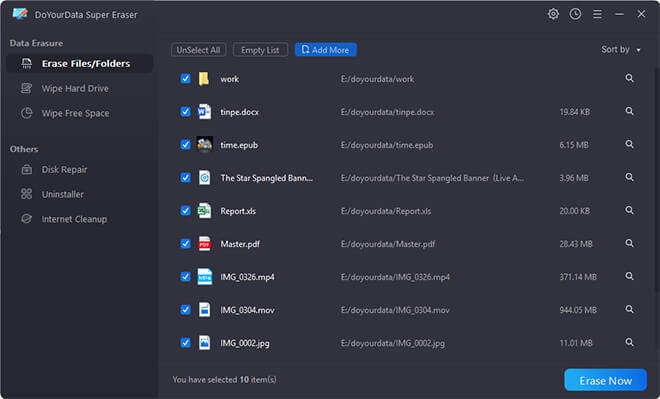 Mode 2: Wipe hard drive to destroy all data.
Wipe entire hard drive or device to permanently erase all data information on the hard drive or device, leaving no trace for data recovery.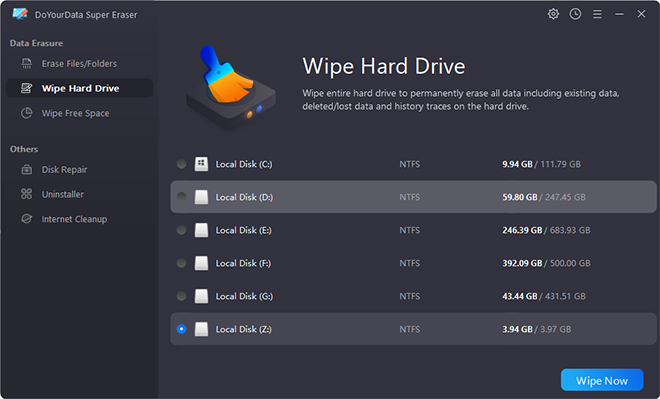 Mode 3: Wipe free disk space.
The deleted/formatted data is stored on the free disk space of the hard drive. This mode will only erase the free disk space to permanently erase all deleted/formatted data. It will not affect the existing data on your hard drive.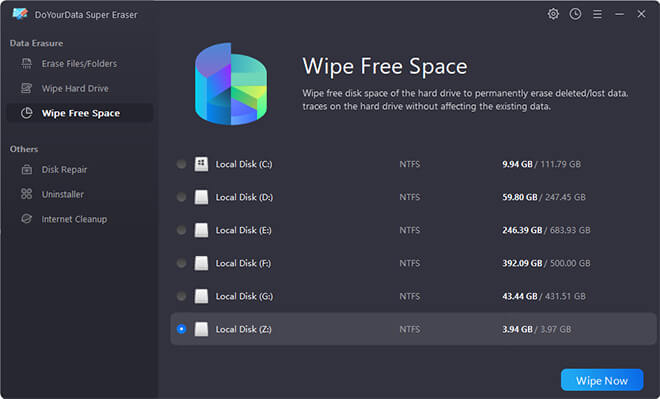 Huawei data erasure software is powerful and easy-to-use. You can choose the data erasure mode to help you permanently erase data from Huawei MateBook, other computer, USB flash drive, memory card, etc. It can securely erase targeted data or selected hard drive. Just download and try it.