"Hi, I will sell my old laptop on eBay. But, there are some very important financial documents on this laptop. Is there any way to permanently delete these financial documents?" - Kooh
There are diverse data erasure programs you can use to permanently delete financial documents from your computer. You can search and get information about some of them, compare their advantages and disadvantages, and then choose the most appropriate for you depending on your needs. Here, we will recommend using DoYourData Super Eraser software. It is a powerful data erasure program, which provides diverse advantages you can find within this guide, so if you are interested in erasing files in a permanent way, you have come to the right article.
Permanently delete financial documents with Super Eraser
In case of deleting financial documents, it is a great idea to make sure this information was erased in a permanent way in order to prevent other people from accessing and using such data. When we delete financial documents, they can be recovered and used by other people. There are a lot of data recovery programs useful for retrieving lost, formatted, deleted and corrupted financial documents. Many of them are very easy to download, install and use, so it is better to be careful if we want to get a permanent deletion. We recommend using a professional data erasure software, like DoYourData Super Eraser.
DoYourData Super Eraser provides a series of advantages:
It is very reliable and easy to use.
It can be used in your Windows and Mac computers.
You can permanently delete files from external hard drives.
It is possible to choose the type of deletion you need; it could just some files, the entire hard drive or free space.
Using DoYourData Super Eraser is very simple. You only have to download and install it on the computer. After that you have to run it on the computer and begin the erasure process depending on the mode you choose.
Mode 1: Permanently delete financial documents.
If you only need to erase some particular financial documents, you can take this mode. Just choose what you want to permanently delete, like for example, your financial documents. Then, click on the Erase Now button.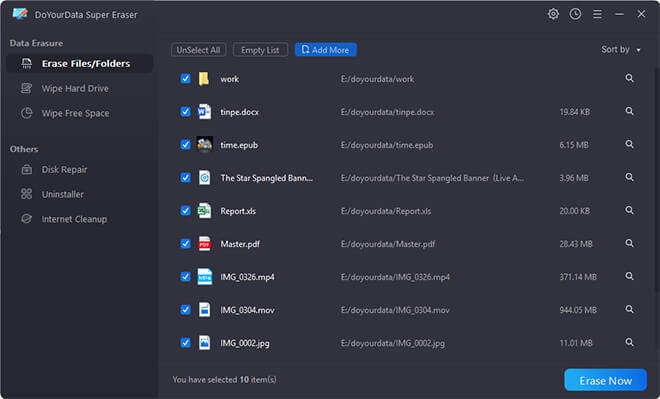 Mode 2: Wipe all financial documents on a hard drive.
In case of selecting this mode, DoYourData Super Eraser will wipe all the files on the hard drive. Select this option and click on the Wipe Now button. This is a good choice if you are planning to sell or give your computer away.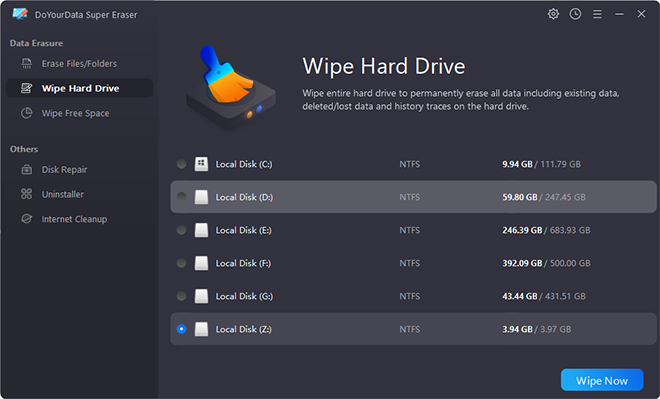 Mode 3: Erase deleted financial documents.
This third mode allows you to wipe free disk space. Here, DoYourData Super Eraser will wipe all deleted files including deleted financial documents, but without destroying the existing files.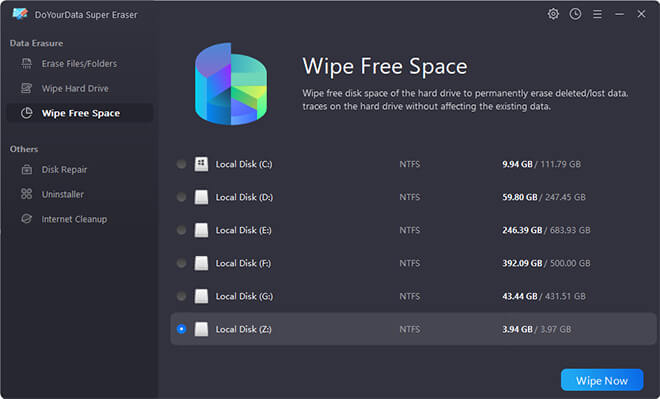 As you can notice, DoYourData Super Eraser is very easy to use and provides three different ways to permanently delete financial documents or other files depending on what you need. Maybe, you only need to get more space, delete some files or the entire hard drive and this powerful data erasure is one of the best options. You can permanently delete files in order to prevent other users from using your private data, financial documents, business information, projects, audios, images, contacts, among other important files.