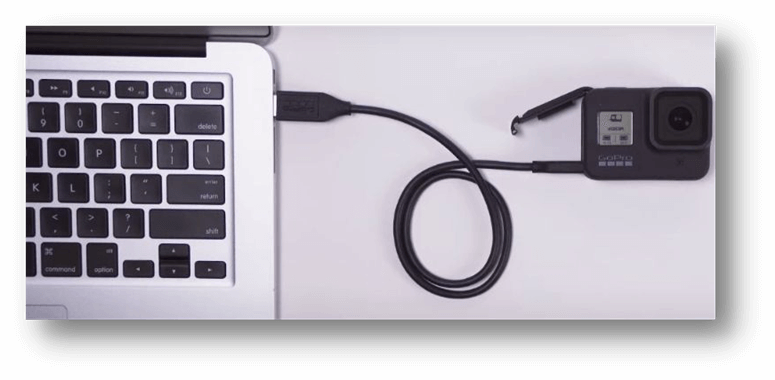 Content creation is considered the most effective way to deliver and share your skills, passion, work, or professionalism in this internet age. Out of all content, visual content is considered superior to other forms due to its impact and convertibility.
Today's phones are equipped to perform all the tasks required to create any content. GoPro is considered the best camera available due to its features like capturing high-end videos, portability, connectivity, and ease of data transfer to video recording or capturing footage.
They come with SD cards that stores videos or pictures that you capture, and they enable it to transfer them directly through your SD card to your Mac. This content is then used for sharing on different social media platforms. But with each passing day, both of them are getting advanced and adding features to their products.
Why My Mac can't recognize My GoPro?
However, despite the efficiency and ease of connectivity and transferring data, sometimes Mac can recognize my GoPro. Almost all GoPro content creators or users are familiar with this problem.
For connecting your GoPro to your Mac, standard, easy and simple steps are being followed. Loading GoPro often gets complicated, but you don't have to worry; this article will help you solve this problem.
GoPro is not getting connected:
There are multiple ways to connect your GoPro to the Mac. You can connect it via an SD card, GoPro Quik. The SD card holds the captured images or videos, and you can transfer them to Mac by inserting them in the SD card slot or via a card reader.
The second way to connect GoPro to your Mac is by using the data cable. All the images captured from Apple make it compatible with GoPro and enable accessing them. Similarly, Quik is another medium or application that serves the same purpose. It also organizes and creates synced videos.
You can connect your GoPro to your Mac using one of the methods mentioned above, but the issue you may face is that GoPro is not connecting to your Mac. It won't connect to your Mac because it is unrecognizable and doesn't show any connectivity in the "My Devices section." Usually, this issue comes in models like HERO+, HERO 5, 6, 7, 8 black, HERO Session + HERO 4 Session, and all HERO versions.
In some cases, when you connect your SD card to your Mac, it will show the massive storage device, and the chances are high that applications may fail to recognize your camera. Sometimes, in many situations, the Mac recognizes the camera, but it displays the message No Files to Transfer/Import, while the space used shows that there is data on the SD card.
Mac can't recognize my GoPro: How to Fix
If you are looking for answers and possible ways to fix the issue of Mac can't recognize my GoPro, there are certain ways to do that; you can apply them both and whatever solution fits you the best.
Reactivate hardware settings:
One way to fix Mac cant recognize my GoPro is by reactivating the hardware settings; you are required to reset your USB port; you can do it by following the below steps:
Shut down your Mac if it's already turned on or running.
Now press and hold the Shift+ Option + Control+ Power button for five seconds and release them.
Turn on your Mac after performing the above method.
When resetting Mac's USB ports is done, you can confirm whether your camera is compatible with the computer or not by connecting your GoPro SD card or USB cable. You can check and ensure connectivity by viewing it under My Devices.
Refrain from Changing Folder Names:
Another way to fix your GoPro files not showing up is by keeping the folder's name as an SD card and avoiding changing folders names and the order of the SD card. Changing the folder's name disturbs the order and structure of GoPro folders, and they stop recognizing your Mac.
For example, if the default name of the folder is 100GOPRO and you rename it or change it, then the data inside the folder may not be recognized by your Mac; therefore, refraining from renaming them and bringing back the folders name can solve the problem.
The chances of your GoPro not being recognized by your Mac are quite high, but there are methods to fix it; you can reset the hardware settings of your Mac, check your USB cable, and keep the default name of your GoPro folders. You can check your settings and ensure the working of your GoPro by Quik. Quik shows it in the "devices section." If the problem still exists somehow, it is advisable to connect GoPro customer service.
Recover videos or files from unrecognized GoPro on Mac
If you want to recover lost data from unrecognized GoPro or formatted GoPro SD card, just try a data recovery application - Do Your Data Recovery for Mac.
Do Your Data Recovery for Mac
Recover lost data from formatted GoPro SD card.
Three steps to get all lost data back.
Step 1. Download and install Do Your Data Recovery for Mac, then run it from Launchpad. Connect GoPro to your Mac, it will be recognized by Do Your Data Recovery for Mac.
Step 2. Select the GoPro or SD card to start data recovery.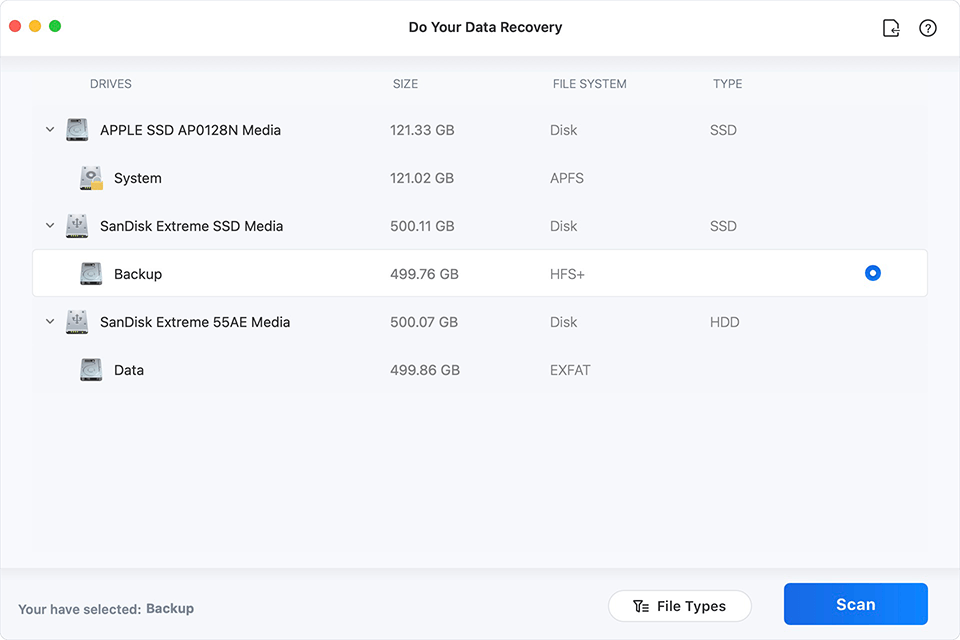 Step 3. Click on Scan button.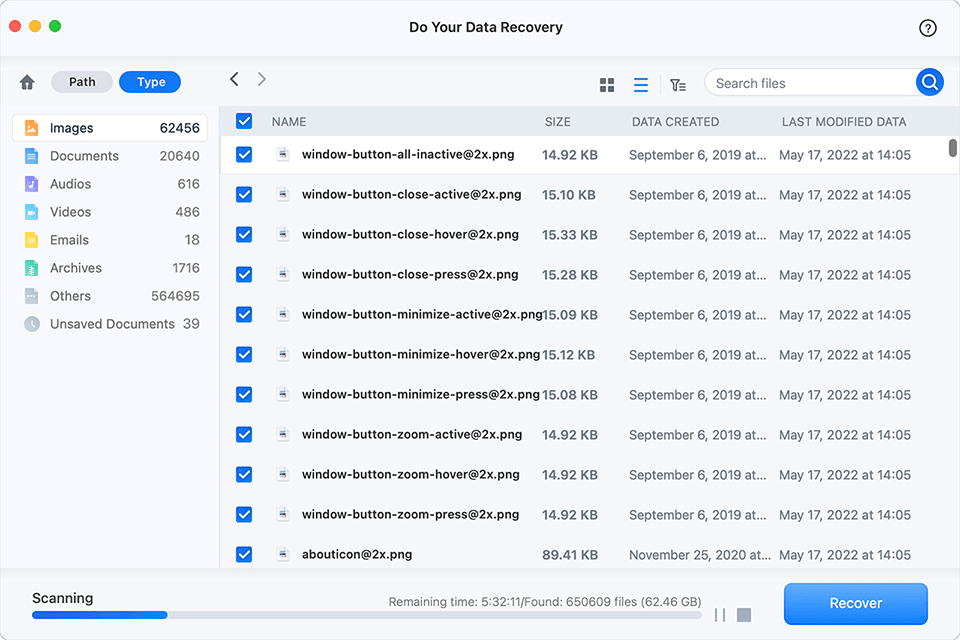 Step 4. Preview and recover lost files after scanning.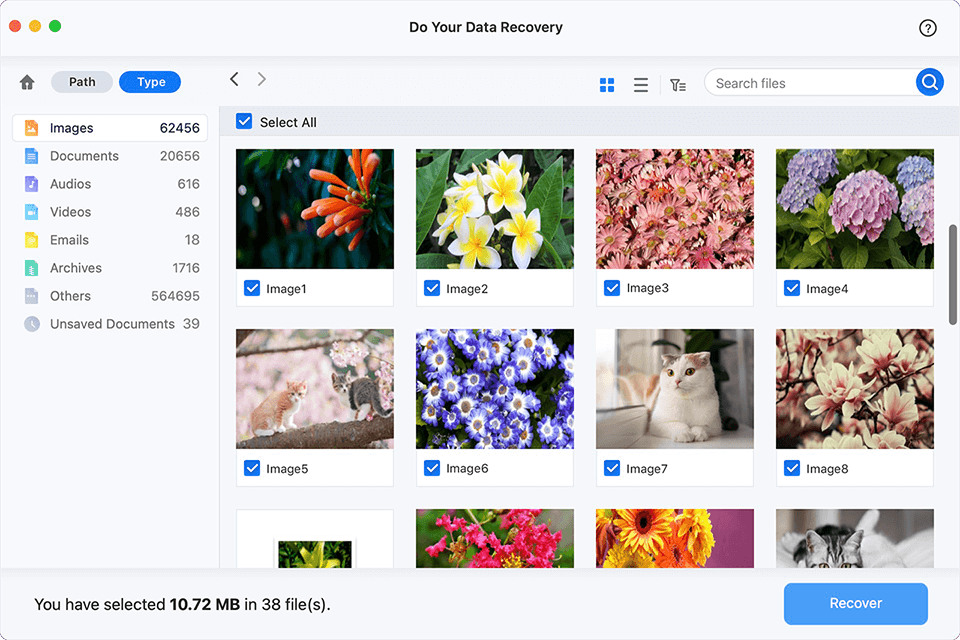 Do Your Data Recovery for Mac is able to quickly recover all lost files from GoPro or SD card. If you want to permanently wipe all data from your GoPro before selling or disposing of it, just try DoYourData Super Eraser for Mac.
DoYourData Products
Clone HDD, SSD, Mac OS, external disk, USB drive, and more under Mac OS.
Free Trial