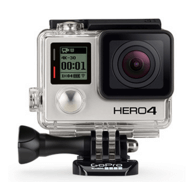 Photos loss from your GoPro hero cameras might be the saddest thing that probably happens to you. Since the photos inside the camera may belong to your important moments. Is it possible for you to perform GoPro camera photo recovery if you get your photos and videos lost? Of course, it is possible. You can recover all your photos and videos which are deleted even formatted from your GoPro hero camera. Therefore, you do not need to worry when it actually happens to you. Because we can provide a solution for you so that all your photos and videos can get recovered from GoPro camera.
GoPro Camera Photo Recovery Software
This is the answer to all problems of photos and videos loss from your camera. By using GoPro camera photo recovery software, then you still have a chance to recover all the files from your GoPro camera or in the memory card of your GoPro camera. This software will be one of the best software for recovering lost data not only from GoPro camera but also from any kinds of device you have.
Do Your Data Recovery Professional is a software program developed specifically for GoPro camera photo recovery. This software is capable of recovering all data like photos and videos from the GoPro camera or SD/memory card perfectly without the slightest corrupted data. How to use this software is also quite easy and simple. All you have to do is just download the software here and then run the software. Or you can follow the following steps below.
Several Steps for GoPro camera Photo Recovery
Step 1: Download Do Your Data Recovery Professional here and Install it to your computer. Don't forget to connect your GoPro camera to your computer.
Step 2: Run the Do Your Data Professional software. Then, choose your GoPro camera partition which is going to be recovered.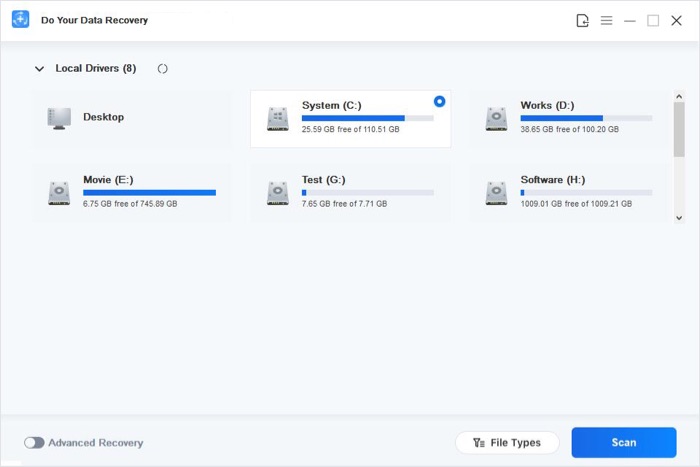 Step 3: After that, select the type of file that you are going to recover. In this case, you can select images/photos. Next, you can click "Scan" button.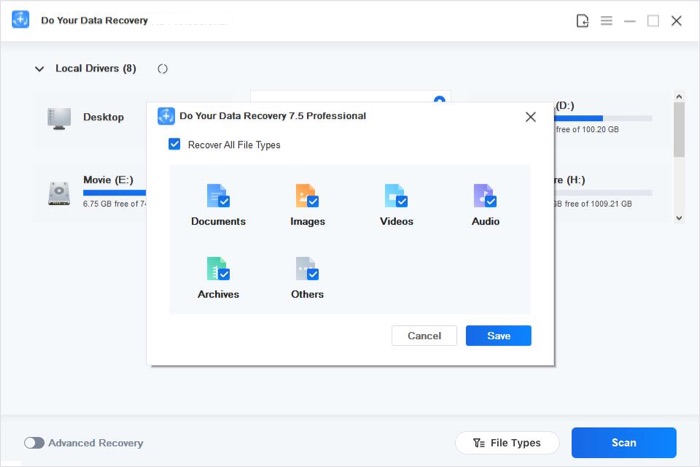 Step 4: After scanning, you will see the preview of your lost photos. You can select all the photos to recover or just select some of them. Then, you can just click "Recover".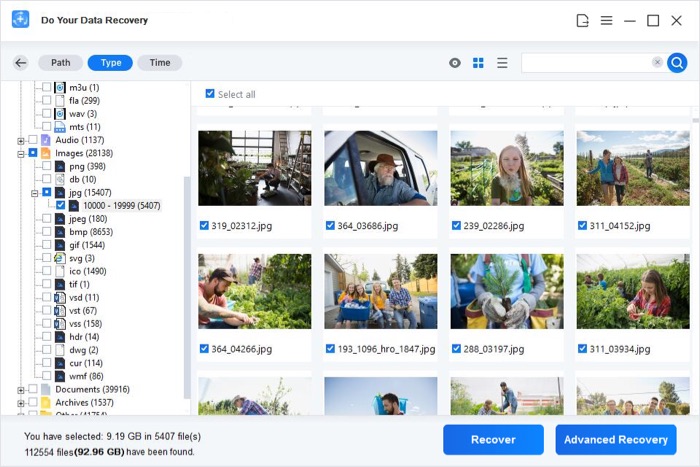 Step 5: Finally, you can recover the photos to your computer. We don't recommend you to recover them to your GoPro Camera memory card in order to avoid failure.
Those are several easy steps that you can do it by your own for GoPro camera photo recovery. Here are some additional tips for data recovery.
We recommend you for not to put other photos on the camera memory card when you get your GoPro camera photos lost to avoid any data corrupted.
You can select quick scan for fast recovery or deep scan but it needs longer time.
In summary, you are no need to be hopeless anymore when your photos are deleted or formatted in your GoPro camera because you still can perform GoPro camera photo recovery simply using our Do Your Data Recovery Professional.