Are you concerned that Windows 11 will be difficult to install for those who are still utilizing Windows 8 or 8.1? What if you were one of them? There is no need to panic if you are unable to install the latest update since you don't know if your Windows 8 PC is capable of running it.
This article will teach how to install the most recent update on your old computer without losing any data. Now that Windows 11 has been released, everyone may get a free upgrade to Windows 11. Before doing any windows upgrades, you need to be familiar with the basics.
The system requirements for Windows 11 must first be met on your laptop or desktop computer before you attempt to upgrade from Windows 8.
Before You Start
It is possible to activate Windows 11 using a product key from Windows 8, which is provided as a free upgrade for users of Windows 10. A comprehensive backup is also necessary for the event that you need to back or restore any of your information for any reason.
Before installing Windows 11, unplug any hardware linked to the computer, such as printers, cameras, phones, external hard drives, and other USB accessories, to avoid difficulties. Ensure to remove any software that might interfere with the update, including anti-virus software, security tools, and older third-party apps.
What Are The Windows 11 System Requirements?
Certain conditions must be completed before installing Windows 11 on your computer. It's possible that running Windows 11 on your PC will be problematic if your system isn't up to date enough. Windows 11 requires the following hardware on your PC or laptop.
One gigahertz (GHz) or higher on a 64-bit CPU or System on a Chip (SoC) with at least two cores
4 GB of RAM
UEFI-based system firmware that supports Secure Boot
64 GB or More of Storage
The latest version of TPM
HD resolution, 8-bit color depth, and a diagonal display size higher than or equal to nine inches
WDDM 2.0 driver on a DirectX 12 or newer graphics card
Connectivity to the internet through a Microsoft account
Some of these needs are simple to achieve, while others may be difficult to meet on current technology. One reason for this is because many consumer-market devices lack the Trusted Platform Module, or "TPM Chip", which was previously exclusively found in business models. This is particularly true for the new requirement.
For the first time in many years, the new edition of Windows has highly specific CPU model generation requirements. Installing Windows 11 is a frustrating experience since Microsoft defenses to prevent it from installing if certain conditions are not satisfied.
How to Check PC Compatibility
You can now check whether your machine satisfies Microsoft's basic requirements using an app. Follow these procedures to see whether a device can run Windows 11:
Open the download page for PC Health Check.
You'll find the Download PC Health Check App link under the "Check for Compatibility" tab.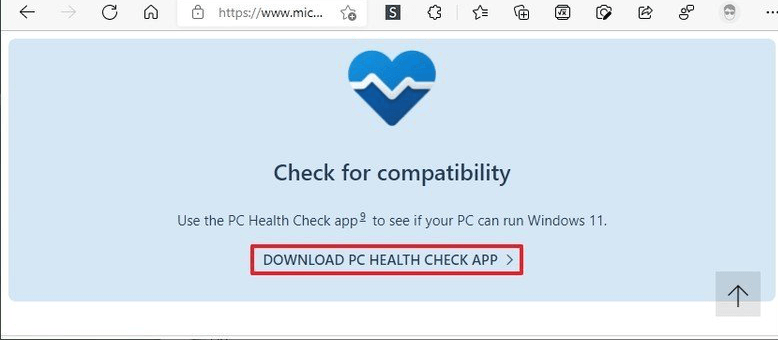 Open the WindowsPCHealthCheckSetup.msi file by double-clicking on it.
To agree to the license agreement terms, choose the I accept the terms of the license agreement checkbox.
Click the Install button.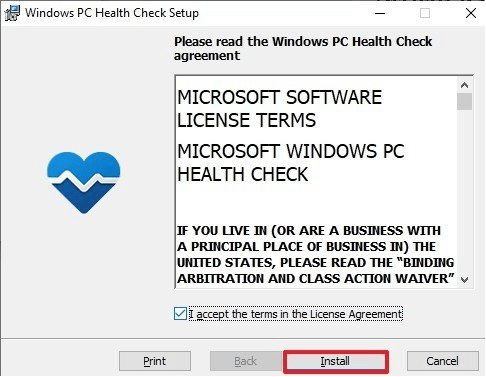 Tick the Open Windows PC Health Check option.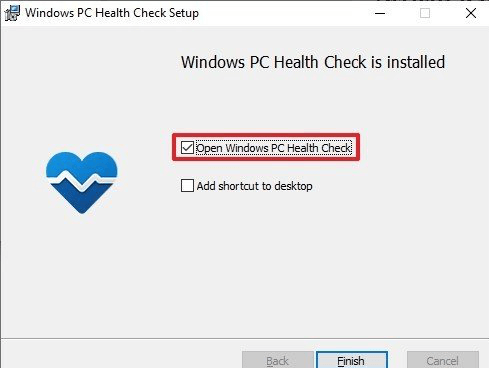 Click the Finish button to complete the process.
Click the Check now option under "Introducing Windows 11".
To get the whole report, click the See all results button.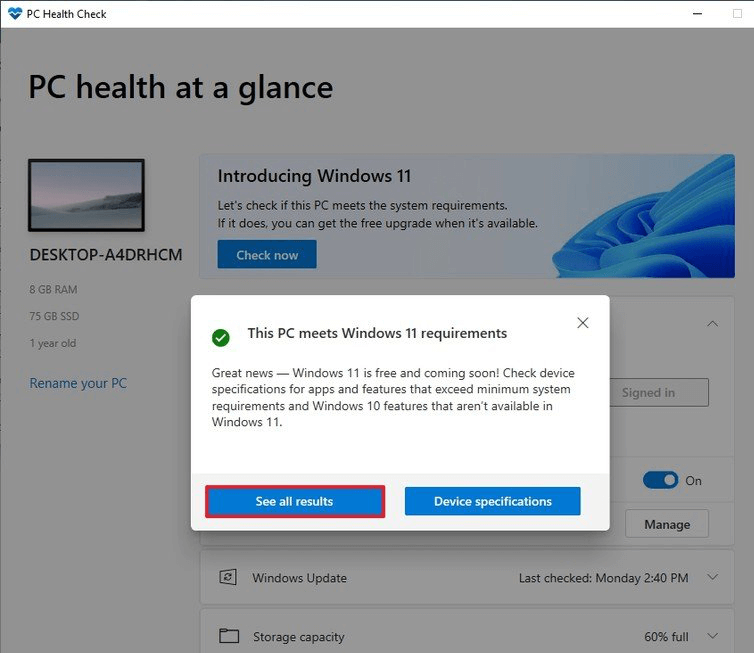 You'll know whether your PC satisfies the requirements for Windows 11 after you've completed the procedures.
How to Make The Jump from Windows 8 to Windows 10 And Then to Windows 11?
To upgrade from Windows 8 to Windows 10 and then to Windows 11, follow this step-by-step process:
Windows 10 may be obtained through the Microsoft Store by clicking the Download tool now button.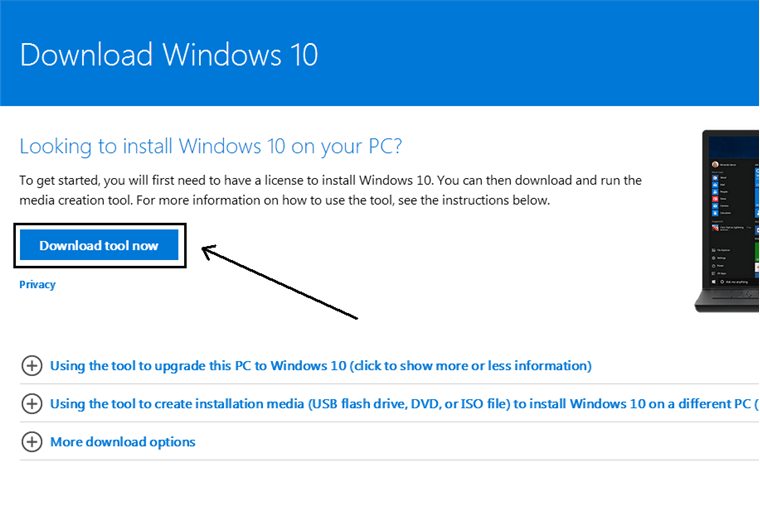 Open the tool's file when it's downloaded.
You're prompted with a box asking whether you wish to make any modifications to the PC. Choosing the yes option will allow you to proceed.
Windows 10 Setup will show up on the screen to begin the installation procedure. To agree to the terms and conditions, click the Accept button.
Note: Make sure you understand your responsibility and how Microsoft intends to make use of the data it obtains from your PC before you sign any agreements under this licensing agreement.
Select Upgrade this PC now from the given options that appear, and then click Next. Windows 10 will take a few minutes to install.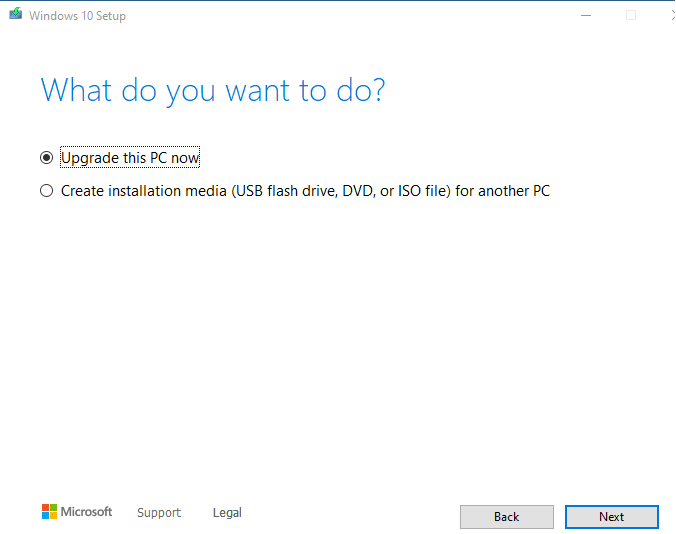 It is necessary to check for Windows Updates once you've finished installing Windows 10 in order to get the Windows 11 update file.
Type Windows Update Setting into the bottom search field and choose the first result that appears.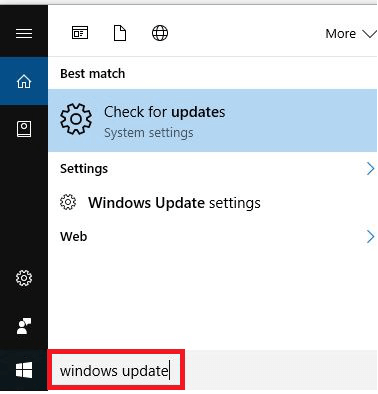 In order to see whether Windows 11 is available for download, click on Windows Updates.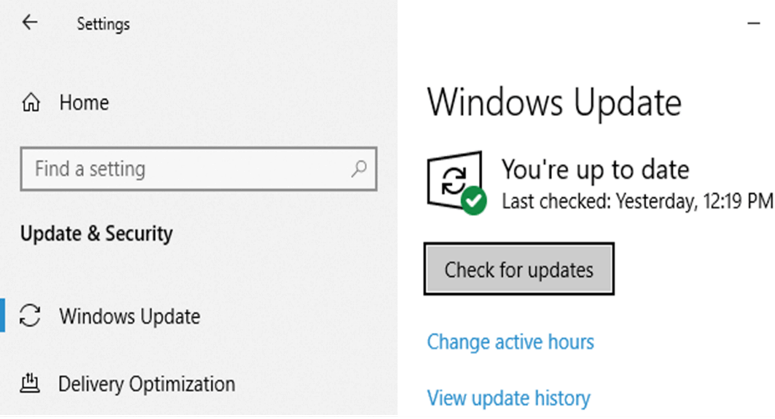 Upon downloading the Windows 11 update file, locate it on your computer's hard drive and double-click it to begin the process of installing the update. Most likely, it may be found in the Download folder on your computer.
After reading and agreeing to the License Agreement, follow the onscreen instructions to complete the installation.
To complete the installation, input your Windows product key and click the OK button.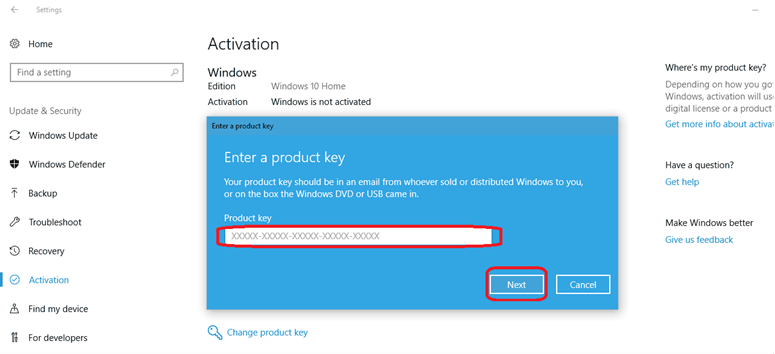 When you first boot up your new Windows 11 PC, you'll be offered the chance to customize its appearance.
Conclusion
Although the process of upgrading is non-destructive, there is always the possibility of issues. In the event that anything goes wrong, you'll be glad to have a complete backup to restore from. In case you need to restore your information from an external drive or cloud service, you should also make a copy of your system files.
If you lose data after installing Windows 11 on Windows 8 PC, just use a data recovery software - Do Your Data Recovery to help you quickly get all lost data back. Check data recovery user guide >>
DoYourData Products
Permanently delete data from any device or disk to prevent data recovery.
Free Trial