"Hi, I have a new iMac Pro. Last night, I transferred my data from an external hard drive to the iMac Pro. This morning, my girl friend told me that she deleted all the files on the iMac Pro because she thought the files were useless. Actually, these deleted files were very important to me. The trash bin was emptied. Could you help me recover my lost files from the iMac Pro? Thanks in advance." – BAGINS
Apple released the first generation iMac Pro in 2017. If you have an iMac Pro and lose your important data on the iMac Pro, you can find the right solution here to help you recover lost files from iMac Pro. The device is Pro, but the data recovery solution is simple and easy. We have found the best solution for you to recover deleted, formatted or inaccessible data from an iMac Pro. Just read on.
iMac Pro data recovery freeware
DIY data recovery software is the most common used tool to recover lost files from hard drive or storage media. In this article, we introduce iMac Pro data recovery freeware to you for recovering lost data in easy way. The iMac Pro data recovery freeware is Do Your Data Recovery for Mac Free. This is the most popular Mac data recovery freeware that can recover lost data from various hard drives or media devices. It can easily find lost files on your iMac Pro. Free download iMac Pro data recovery freeware here.
iMac Pro data recovery freeware is full-featured data recovery software. It not only can recovers deleted files after emptying trash bin, but it also can recover lost data due to format, erasure, virus attacking, OS upgrade, hard drive crash, etc. It even can recover lost data from a deleted Mac volume. It is very easy-to-use, no data recovery experience required.
Three steps to recover lost data from iMac Pro
Step 1: Select file types.
iMac Pro data recovery freeware can recover all types of lost files from your iMac Pro hard drive. If you only want to recover some file types, just select them at this step.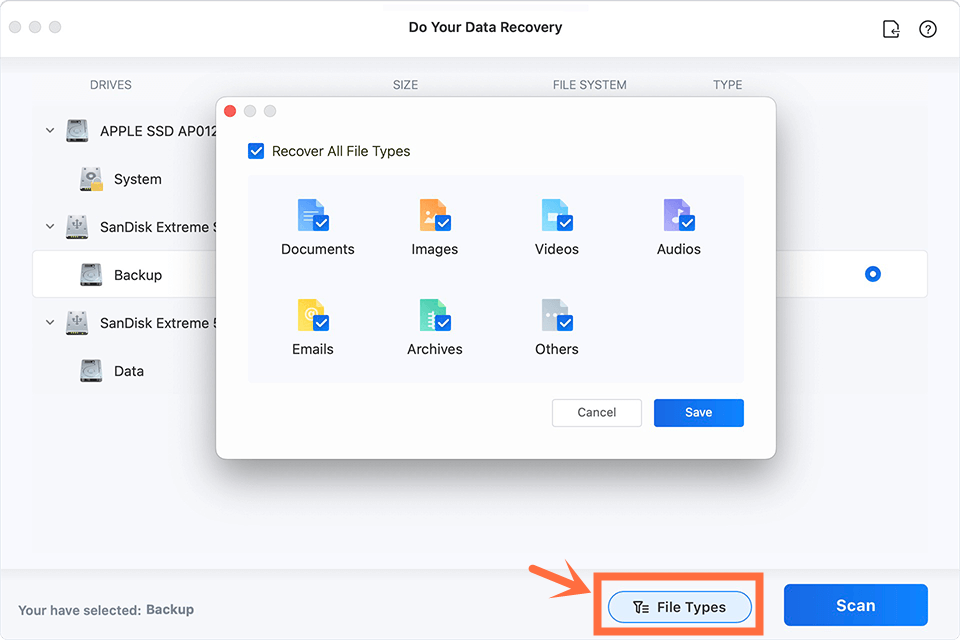 Step 2: Select hard drive to scan.
Where you lose your files, Mac HD or external hard drive? Just select the hard drive where your data is lost, then click on "Scan" button to scan the selected hard drive to find lost files.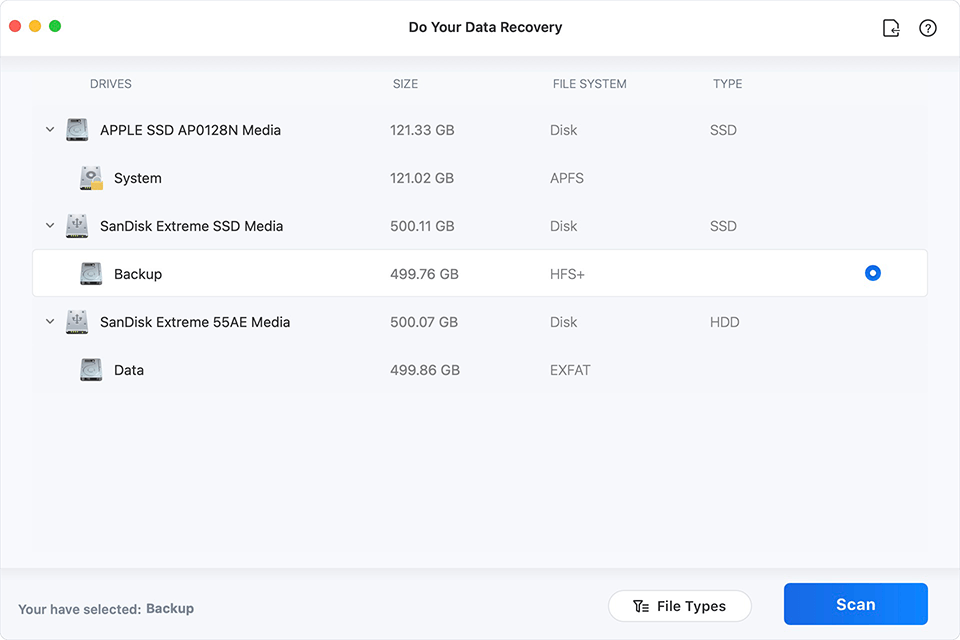 Step 3: Preview and recover lost files.
After scanning, all the recoverable files will be sorted in three catalogues: Path, File Type and Time. You can preview the files. After finding the files you want to recover, just select them and click on "Recover" button to save the files to your iMac Pro.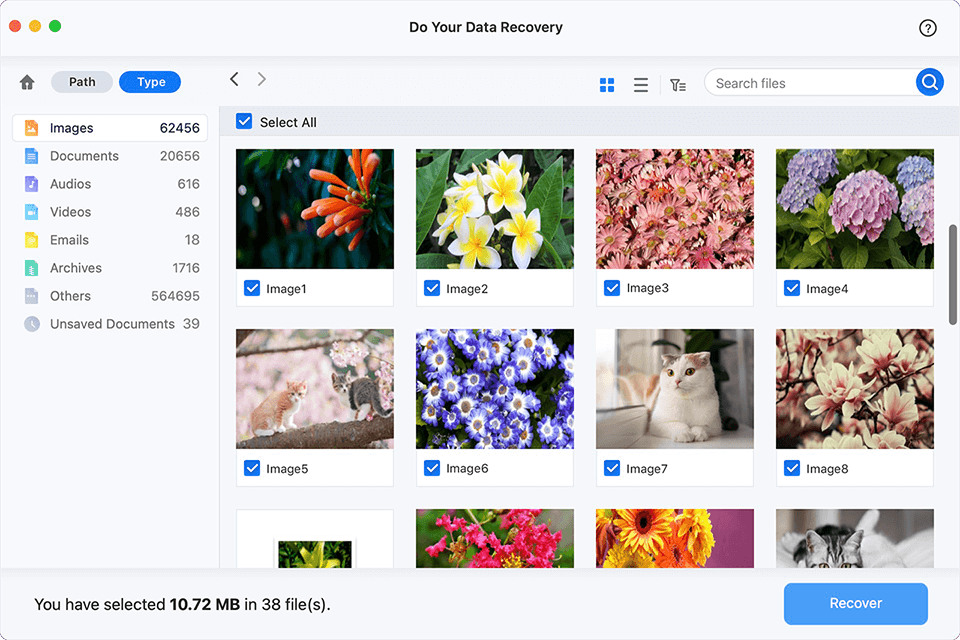 iMac Pro data recovery freeware offers two scanning modes. If you can't find all lost files after quick scan, you can try deep scan mode to find much more lost files. It can recover all kinds of lost files including emails, documents, photos, videos, audio, archives, etc. It is the reliable solution to recover deleted, formatted, and inaccessible data from iMac Pro.