Quick Navigation:
"Hi, I am a video editor. Last night, I saved 5 videos on my MacBook's desktop and the I checked software update and found a new OS update, clicked update. This morning, when the update was completed, I found all the videos were gone and I could not find them in trash bin or any other folder on my Mac. What should I do? How to recover the lost videos?" - Monica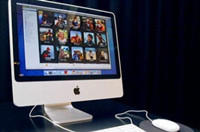 Many people edit their videos on a Mac because it has high-quality video editing software. Video editing on a Mac is a great tool, but it's easy to delete clips by mistake or get them lost in the shuffle while moving them to an external disk. Without a doubt, data loss will occur.
Many customers believe the films are permanently erased from the Mac after being emptied from the Trash. The good news is that you may use this article to retrieve the videos you accidentally erased on your Mac.
Top 5 Methods to Recover Deleted, Lost or Unsaved Videos on Mac
Method 1. Recover deleted videos from Mac Trash
When you remove a video or other file, the first place you should look is the Trash Bin. Here are the measures you should take to retrieve a video from the Trash:
To open Trash, choose it from the dock and click the Trash Bin icon.
Find the lost video that you need to restore. The trash container's contents may be categorized in several ways.
Select "Put Back" from the menu when you right-click the file you want to restore.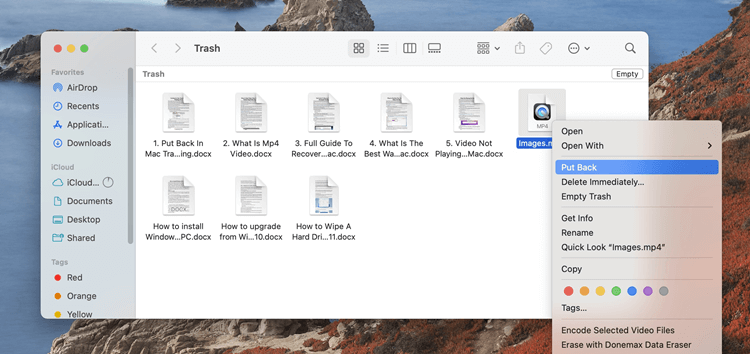 There will be no delay in returning the file to its previous location.
Method 2. Find lost videos in iCloud Photos
If you're using iCloud to back up your videos and accidentally delete one, don't worry. There's still a possibility you may find it in the Recently Deleted album on your computer. If you remove anything from iCloud, it will remain there for 30 days. To get them back, try these steps:
Visit iCloud.com from your web browser and sign in.
On the iCloud website, choose "Photos."
Find the deleted videos you wish to retrieve by clicking their thumbnails in the "Recently Deleted" section on the left sidebar. When you're done, choose "Recover" from the window's upper right menu.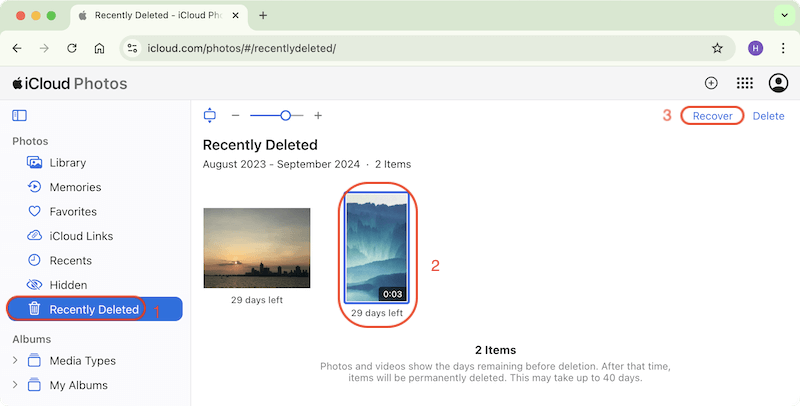 Method 3. Check deleted videos in iPhoto/Photos Library
The iPhoto library on a Mac running Mac OS X Mavericks (version 10.9) or earlier may allow you to recover movies you accidentally erased. The Photos program, which replaced iPhoto in OS X Yosemite (10.10), is used by most Mac users. Therefore we've opted to include instructions for recovering lost videos from it.
To get your videos back from iPhoto, do as follows:
Launch the iPhoto program.
Choose Trash from the side menu.
Simply right-click the videos you wish to restore and choose Put Back from the menu.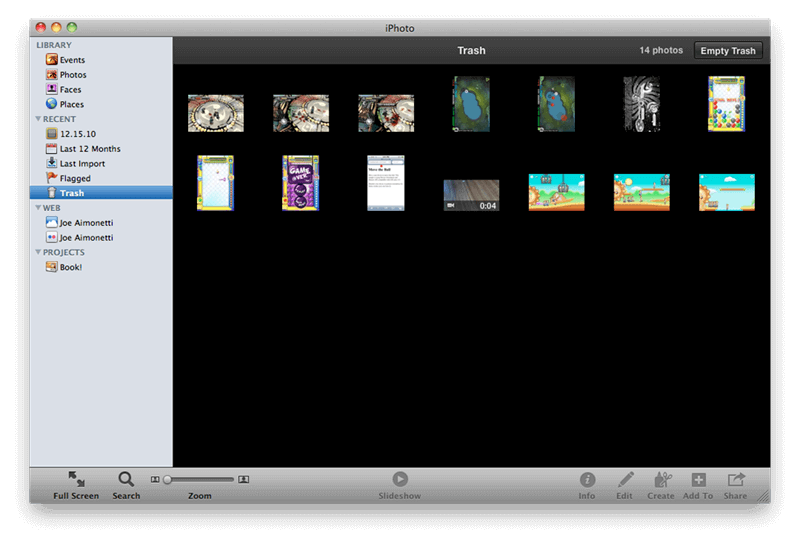 To retrieve lost video clips from your Photos collection, use these methods.
Activate the Photos app.
Select Recent Deleted from the list of options on the left.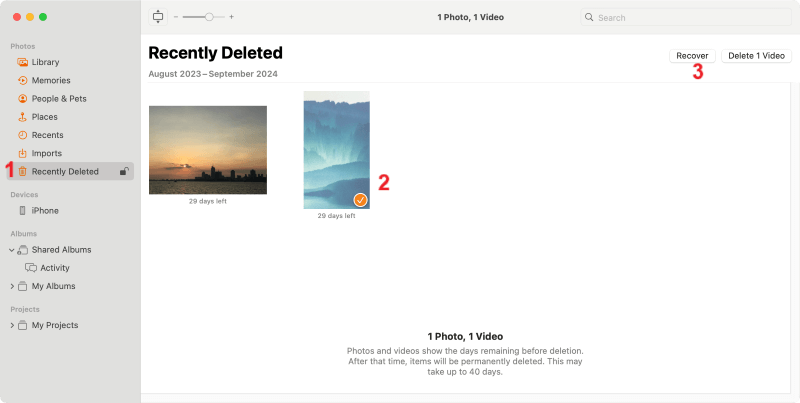 Select the Recover option from the context menu after right-clicking the video you wish to restore.
Method 4. Recover lost videos on Mac with data recovery software
Data recovery software is a good method to recover deleted, formatted or lost files on Mac. When you can't find lost videos in Trash or backup location, just try data recovery software. Do Your Data Recovery for Mac is a perfect data recovery application for both Windows OS and Mac OS. It can help you securely recover any type of lost file from HDD, SSD, USB flash drive, SD card, etc.
When you find your videos are lost, don't save new data to your Mac. Immediately download Do Your Data Recovery for Mac and install it on your Mac:
Do Your Data Recovery for Mac
Recover deleted or missing videos on Mac.
Recover lost videos from erased disk or external device.
Recover inaccessible, unsaved or overwritten videos on Mac.
Now, just take a few steps to get lost videos back.
Step 1. Open Do Your Data Recovery for Mac and then select the hard drive where you lose your videos. If you want to recover lost videos from an external device, just connect it to your Mac.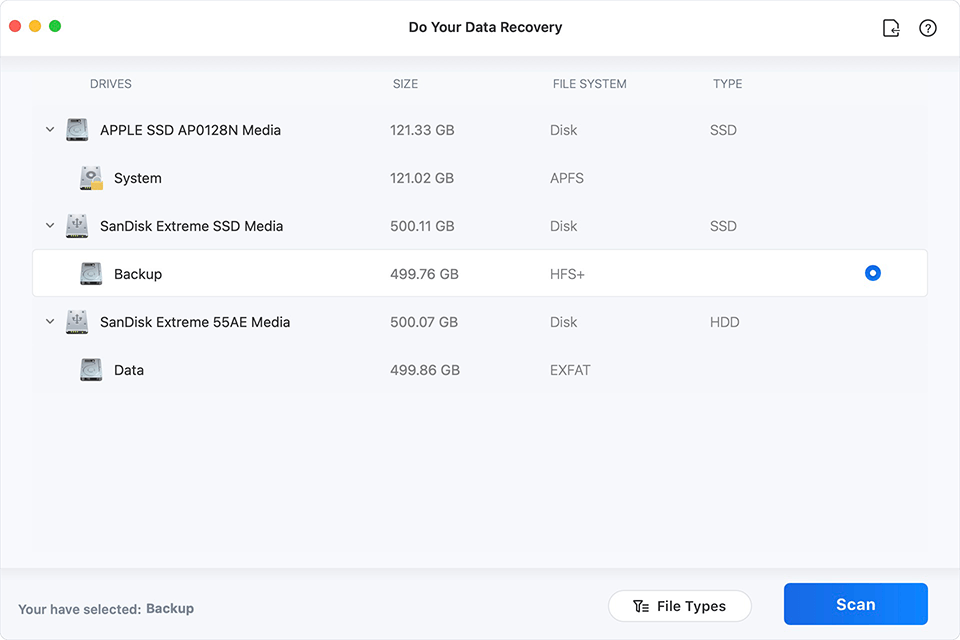 Step 2. Click on Scan button. It will deeply scan the selected hard drive and find all recoverable files including video files.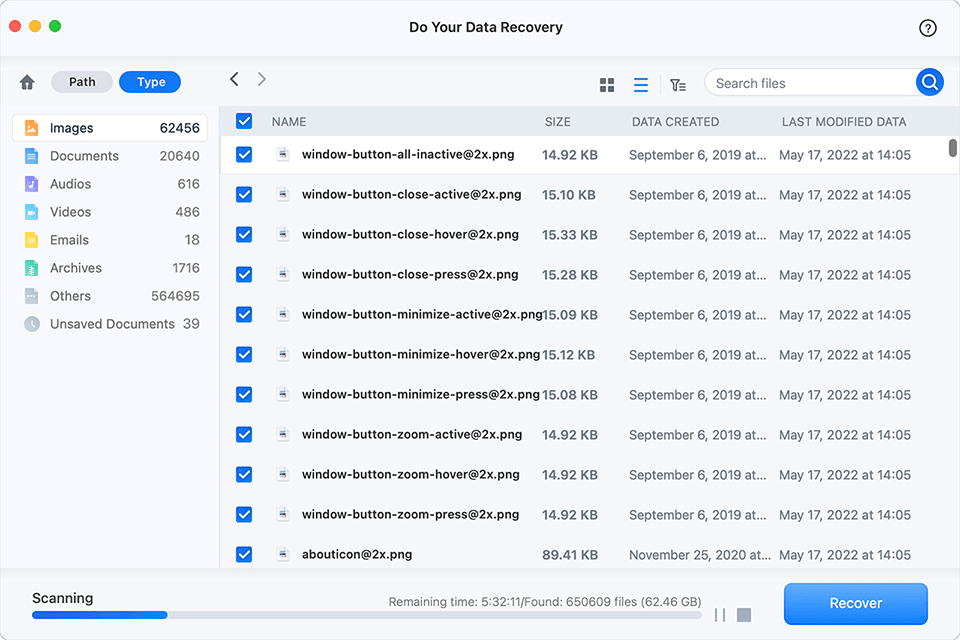 Step 3. Once the scan is complete, you will be given the option to Recover all or Review what was detected. When using the latter, you may refine your search for specific data by clicking the filter button next to the Search box. It is possible to categorize all the retrieved data. To find your videos faster, you may sort by video type.
Select the videos you want to recover and then click on Recover button to save the videos.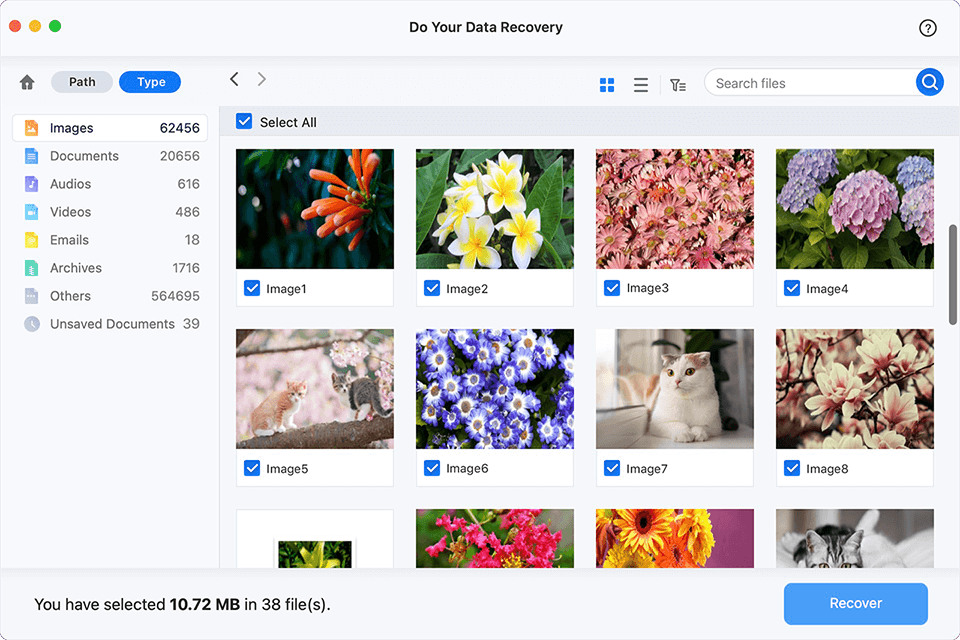 Method 5. Recover lost videos via Mac backup
If you have backed up your Mac with Time Machine drive, just try to recover lost videos from Time Machine backup.
Open System Settings or System Preferences > Open Time Machine > Make sure the Show Time Machine in the menu bar option is checked > Click on the Enter Time Machine button from Mac Menu Bar.
Then you can check all Time Machine backups, select a backup including your videos and click on Restore button.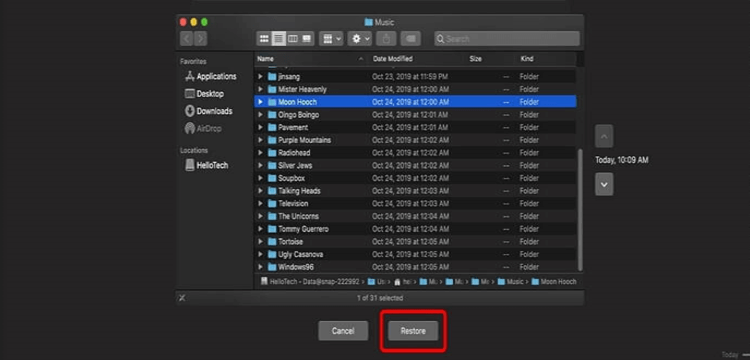 Some users may back up Mac data using data backup or disk cloning software. For example, DoYourClone for Mac can help in easily creating a bootable clone backup for Mac. Just open the backup disk to find the lost videos and recover them.
We are all vulnerable to data loss, and it always seems to strike when we least expect it. Therefore, you should frequently back up your Mac to avoid any unwelcome surprises.
You may avoid future anxiety by always having a backup, whether it's using iCloud, Time Machine, or some other method. Even if you weren't expecting data loss, you might get back even erased videos on a Mac using data recovery software.
How to Permanently Delete A Video File on Mac?
Before you sell or donate a Mac, you'd better delete your private videos permanently. As you've seen, the deleted or lost videos on Mac can be recovered by data recovery software, so, what is the right way to shred a video file on Mac?
Data erasure software can help you securely and permanently erase data on Mac so that the data is gone forever and becomes unrecoverable.
DoYourData Super Eraser for Mac can help you securely and easily delete videos on Mac. Just add the video files to the erasure list and click on Erase Now button to permanently erase the selected videos.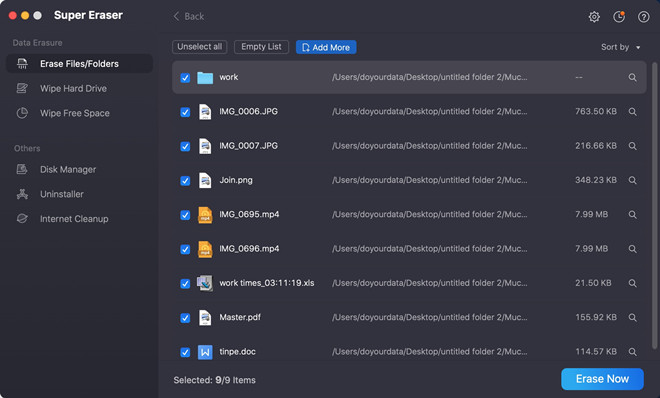 Once the videos are erased by DoYourData Super Eraser for Mac, the videos are lost forever, can't be recovered by any method.