Recover My Files under Mac with Freeware
Imagine that you wallow in the valley of despair after losing important project files from your Mac due to accidental deletion. That's why Mac Recover My Files Freeware is so important when we need to recover lost data from Mac hard drive. Before you give up, you have to try your best to retrieve your important files. In most cases, they are lost permanently. They are just be hidden and the disk space of the lost files is available for other files. Before the disk space is completely occupied by other files, you can easily restore your files with Recover My Files for Mac Freeware.
You may wonder if the Recover My Files for Mac Freeware can help you solve your data loss issue. There are many data loss situations. Yours may be very different. Now let's see what the Recover My Files for Mac Freeware can do.
Recover deleted files after command + shift, emptying trash bin, right-click deletion, moving files to trash bin.
Recover erased files (the files were erased by disk utility, duplicate finder, or other software).
Support raw recovery.
Recover lost data from formatted hard drive or storage media.
Support all kinds of files and Mac hard drives & storage media devices.
Recover lost data due to virus attacking, OS upgrade, reinstallation, power failure, hard drive error, human error, etc.
Is it easy to use? Of course, Recover My Files for Mac Free is very easy to use. You just follow the guide on the software interface. Within a few clicks, you can complete the data recovery. Here are the main steps to recover lost data with Recover My Files for Mac Free.
How to Use Recover My Files for Mac Freeware?
Step 1: Run Recover My Files for Mac Free on your Mac, it allows you to select the file types you want to recover before it scans your hard drive. Otherwise, it will recover all kinds of lost files for you.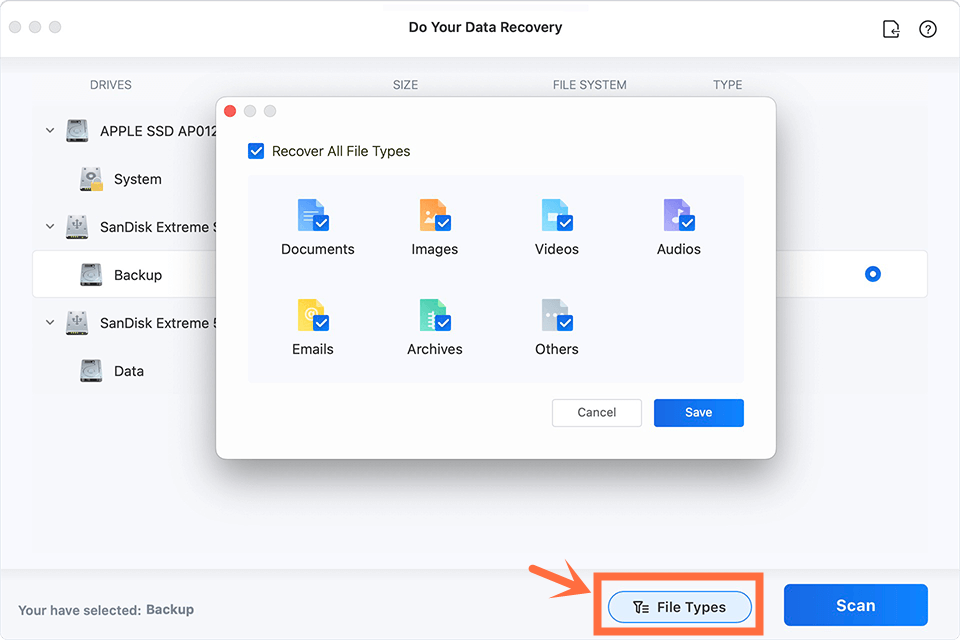 Step 2: This step let you choose the hard drive to scan. The selected hard drive is the one where you lose your files. Then click on "Scan" button to start scanning the hard drive to find the lost files.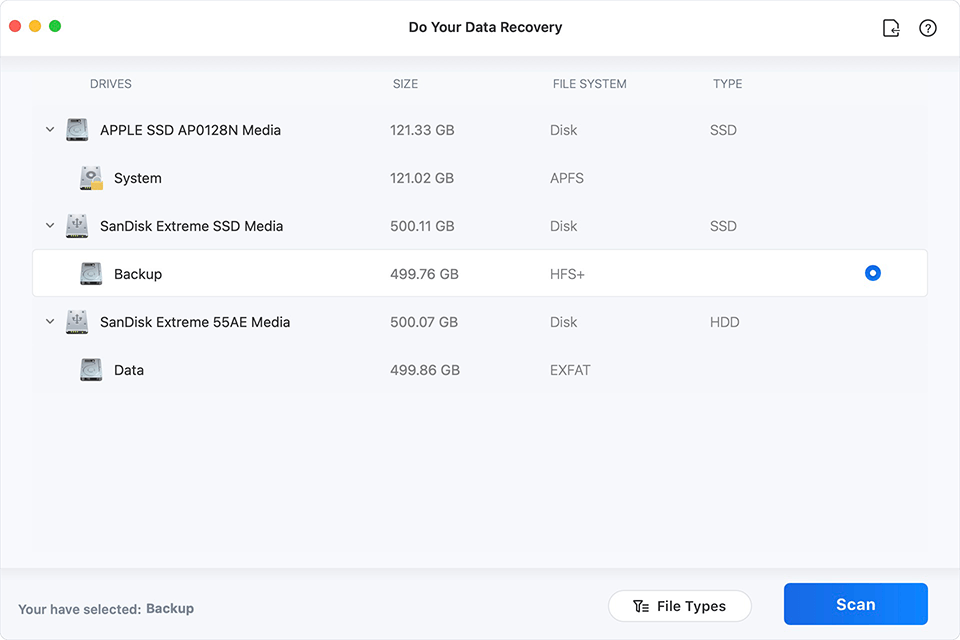 Step 3: After scanning, what you need to do is previewing and recovering the files. Recover My Files for Mac Free offers two recovery modes. If you can't find your files after quick scan, just click the Advanced Recovery, then Recover My Files for Mac Free will re-scan your hard drive automatically in deep to find much more lost files.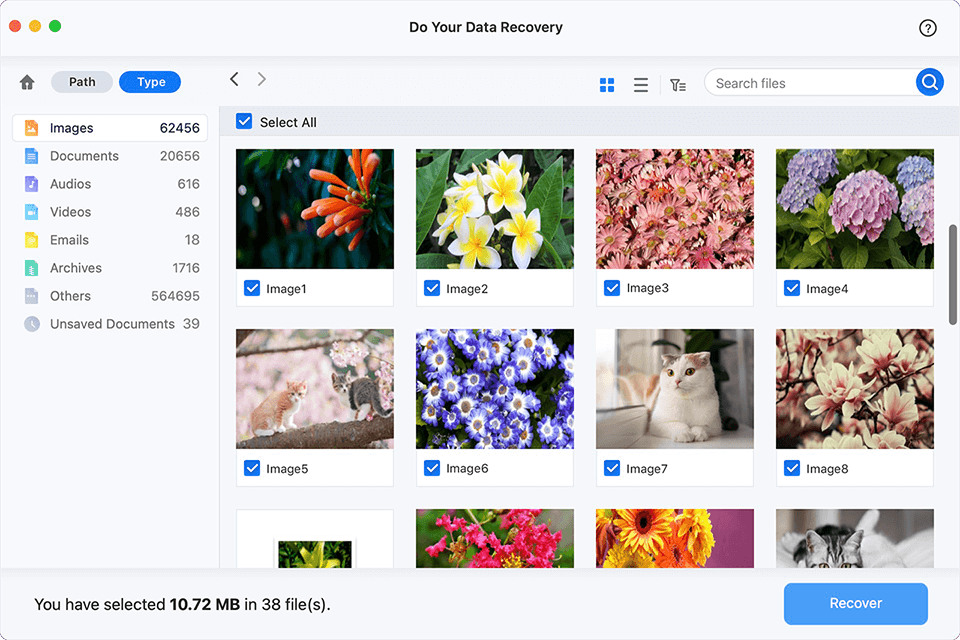 When you lost your Mac data, don't 'let it go'. You have the good chance to get it back. Recover My Files for Mac Free give you the power to bring the dead data to life. It is free, why don't you take a try?
"This software can completely recover my files from Mac hard drive. It is so easy to use. After I erase my MacBook Pro, I download it and run it to scan my Mac. After the scanning, all my files are found. I save all the files without hesitation. Highly recommended." – Lisa
You can download Recover My Files for Mac Free here: