Quick Navigation:
Apple and Microsoft created Boot Camp to help PCs run smoothly on Macs. Thanks to Boot Camp, you can have both macOS and Windows on your computer. You can install both and then easily switch between them with a reboot and a mouse click.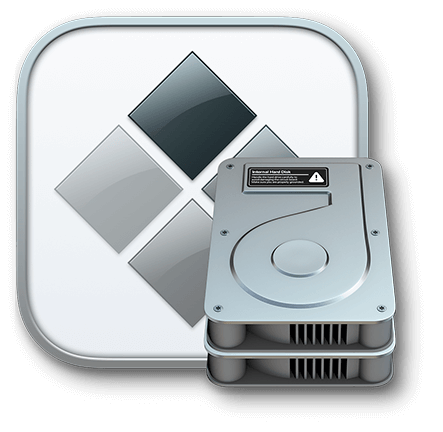 To install Microsoft Windows on an Intel-based Mac, you can use Boot Camp Assistant, which is part of Apple's Mac OS and does everything from downloading the necessary support software to creating a Windows partition on your hard drive.
Purpose of the Boot Camp Assistant
With Boot Camp Assistant, the virtualization environment can be used to:
Data loss-free partitioning of your Mac's internal drive.
You must supply Windows with the appropriate drivers so that it can recognize and use your Mac's hardware.
It would be helpful if the Mac booted into a Windows menu where the user could choose the operating system. (The boot menu is its own section in your Mac's preferences.)
To make room for Mac OS X, delete the Windows partition.
Which is better, Boot Camp or virtualization?
You have two primary options if you need to run Windows software on your Mac. Your decision should be guided by the specific requirements of the programs you intend to use.
The first is called dual-booting, and Apple provides it with the Boot Camp Assistant that comes pre-installed on all Intel Macs. It lets you choose between Windows and macOS when you boot your Mac.
Partitioning the hard drive (or solid-state drive) on your Mac is possible with the Boot Camp Assistant. It will partition your hard drive in two, leaving macOS on one and installing Windows on the other as soon as your Mac boots. Press the Alt/Option key on your keyboard to select the operating system you want to use.
Using Boot Camp to install Windows, your Mac will be converted into a Windows PC that will use 100% of your system's resources (including the CPU, RAM, and graphics card, if present). That is your best bet if you want to run high-end graphics and design software or play Windows games.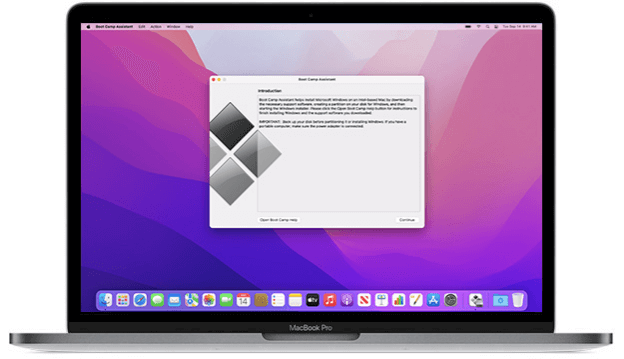 Boot Camp's only drawback is that you can't use native Mac apps like Apple Mail or Photos while Windows runs; you'll have to quit and restart into macOS.
Virtualization, the other possibility, can be useful in this context. You can run Windows inside macOS without partitioning your hard drive when using a virtualization program like Parallels Desktop or VMware Fusion.
Download the Boot Camp Windows Drivers:
Boot Camp Assistant's sole purpose is to acquire the necessary Windows drivers for the Mac, ensuring that Windows can be installed and run without a hitch. We won't be using Boot Camp Assistant to create a partition or guide us through the setup process.
The Boot Camp Assistant can be accessed from the Applications folder's Utilities folder.
When the Boot Camp Assistant window appears, select Continue.
Uncheck "Create a Windows 7, or later version install disk" and "Install Windows 7 or later version" in the Select Tasks window. Select the box labeled "Download the latest Windows support software from Apple" and click the Continue button.
Select the USB flash drive you created earlier as the target for installing the Windows support files. Click the Next button.
If you select a device, Boot Camp Assistant will get the necessary Windows support software and install it.
When the installation is almost done, the Boot Camp Assistant will ask for your administrator password to modify the permissions on the USB flash drive. Give in your administrator password and press the Next button.
USB flash drive now contains Windows compatibility software.
Problems with creating partitions? Attend Boot Camp
Make sure these are in order before continuing with an attempt to create a Windows partition:
The disk must be formatted as a single Mac OS Extended partition before Windows can be installed on your Mac (Journaled). If the hard drive already has multiple partitions, you must repartition it.
This Mac requires an internal hard drive. The Boot Camp Assistant cannot be used to install Windows on a removable drive.
If you want to install Boot Camp on a disk in a lower-numbered Mac Pro bay, remove the lower-numbered drives first. After Boot Camp is set up, you can reinstall the drives.
Suppose Boot Camp Assistant displays a verification failed dialog. In that case, you can repair the disk by running Disk Utility (in the Other folder in Launchpad) and then relaunching Boot Camp Assistant.
Using Apple's Boot Camp Assistant once more. If it doesn't solve the problem, you need to reinstall OS X on your Mac after backing up all of your data. To learn more about these processes, right-click the desktop and select Help > Help Center, then type "repair disk" or "reinstall OS X" into the search bar.
Conclusion:
There is a workaround for people who primarily use Macs but occasionally need to access a PC for various reasons. The Boot Camp Assistant helps you set up Microsoft Windows on your Mac. Launch the app from the utility section of the Applications folder, and then follow the on-screen prompts to have Windows automatically repartition your startup disk and install the necessary software drivers.
You should insert a blank USB flash drive if prompted to do so during setup. Your Mac OS will be on one partition, and Windows will be on the other, creating a dual-boot configuration.
DoYourData Products
Permanently delete data from any device or disk to prevent data recovery.
Free Trial