You need to ensure that Full Disk Access is enabled on your Mac if you are running macOS Mojave (10.14) or a later version and have installed Avast Security, Avast Premium Security, or Avast Cleanup Premium, other applications which needs Full Disk Access. This will guarantee that your Avast product functions properly.
Apps could not quickly access your data, calendar, contacts, camera, and microphone because of these limitations. Because data breaches on a worldwide scale occur on a regular basis, it is not surprising that Apple installed something like "an Iron Curtain" to protect your most sensitive information. This protection comes in the form of the Full Disk Access permission.
Quick Navigation:
What Exactly Is "Full Disk Access?"
In order for some programs to access a user's protected data, the new security system in macOS Mojave, known as Full Disk Access, requires that the user grant those applications full permission. Only accepted applicants will be able to access the system.
This permission was formerly granted to all installed programs during the installation process in earlier versions of the macOS operating system. Some Mac data will be inaccessible if the user does not grant Full Disk Access.
This is of utmost significance for apps that are required to carry out certain duties, such as checking for malicious software (VirusBarrier) or backing up data (Personal Backup).
When Is It Appropriate to Provide An Application Full Disk Access?
Apps that well-known developers have developed are more likely to perform as expected. A daily planner or any software that falls under the heading of "Productivity" would need access to your calendar to perform even the most basic of functions.
Then, if a chess program requests access to your email, you should be suspicious. Apps with a good reputation will often state explicitly why they need access to your hard drive and how much time they can spend doing certain things.
"Full Disk Access" makes sense for utility programs such as disk cleansers and backup software since they are built to analyze your disk contents. If you don't, these applications will still be able to perform many functions, but they will be restricted in certain ways.

If you adhere to these two primary restrictions, "Full Disk Access" is totally acceptable.
An app is downloaded from a reputable website.
The answer provided by the FDA makes perfect sense.
If you have any doubts about the app's stated aims, you may get in touch with the creators, who are typically fast to respond.
How Do You Grant Full Access to the Hard Drive on A Mac?
You may be prompted to allow Full Disk Access to the software you install on your Mac for it to function correctly. A short click on the alert dialog box in certain Mac programs might direct you to the Full Disk Access Utility.
These procedures may be used to grant Full Disk Access for other Mac applications that do not provide rapid access to the Full Disk Access program.
Full disk access on a Mac may be granted using the following steps:
Open your Mac's menu bar by clicking on the Apple symbol in the top left corner.
Then go to System Preferences, then Security & Privacy.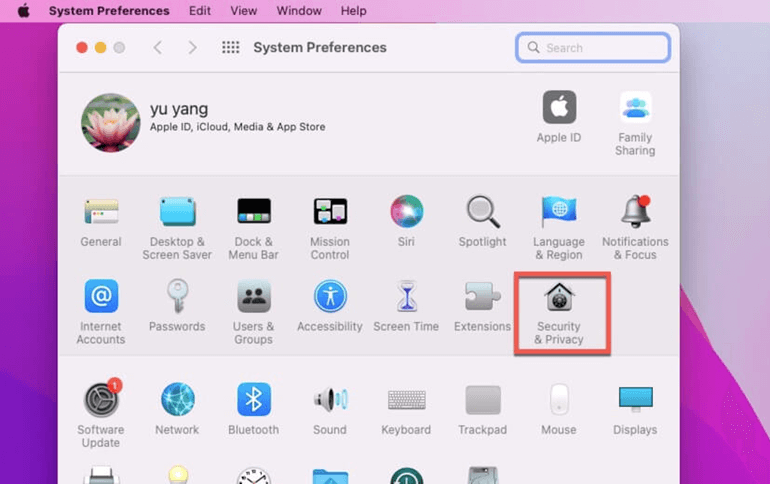 The Privacy tab may be found here; click on it.
Pick the Full Disk Access folder on the left sidebar.
To make adjustments, click the bottom lock symbol and type in your admin password.
On the right pane, click the Plus symbol.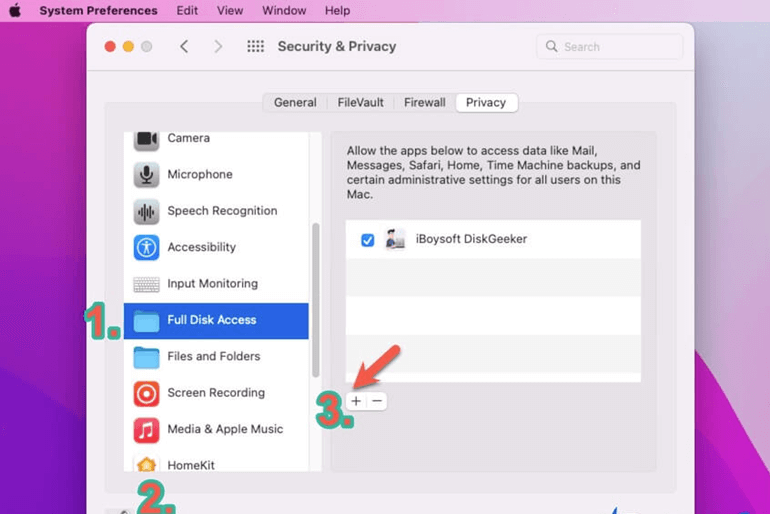 Open the program you want to add to the Full Disk Access list by clicking on it.
What Should I Do If Full Disk Access Isn't Showing Up?
After updating to macOS Big Sur or Monterey or on the new M1 MacBook, several users report that some programs, including the famous BlueStacks, don't immediately offer the prompt to aid you in granting Full Disk Access to them.
Possibly, some programs haven't been updated to work with the new OS. Alternatively, a bug in macOS may prevent these prompting windows from appearing. In System Preferences, go to Security & Privacy; you may manually allow Full Disk Access for these programs to run correctly on your MacBook.
Conclusion
Because every software in the modern world asks for permissions the minute you install it, Full Disk Access is no longer an unusual concept in the year 2021. Even more so on the phone. Even compared to only a few years ago, the Internet is considerably more strictly monitored today.
No longer can you find yourself in the Wild West. If you don't get an app via a pirate tracker, it's more than likely governed by formal data regulation standards like a EULA. At this point, it is no longer possible for an app to abuse your data and remain commercially viable.
DoYourData Products
Clone HDD, SSD, Mac OS, external disk, USB drive, and more under Mac OS.
Free Trial