Apple's iPhone uses the High-Efficiency Image Format (HEIF), which is also heading to Google's Android P. It's a newer successor for JPEG that frequently includes the. HEIC is a file extension for a high-resolution image.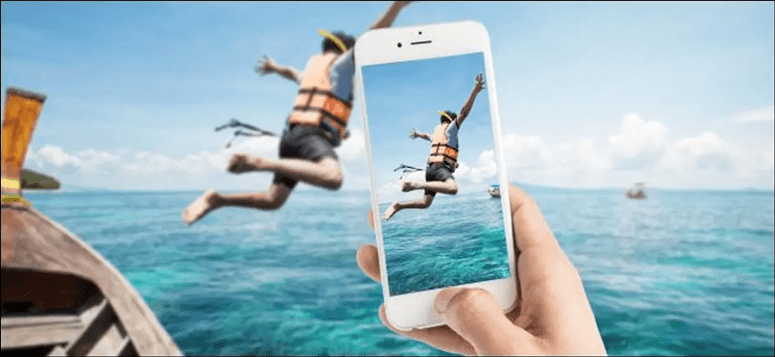 What exactly is HEIF?
Compared to the earlier JPEG standard, the HEIF format delivers photographs with reduced file sizes and improved image quality. In other words, HEIF is just superior to JPEG.
HEIF does this by employing more sophisticated compression techniques. The High-Efficiency Video Compression standard, generally known as HEVC or H.265, provides the foundation for this new picture format.
While this format first appeared on Apple's iPhones with iOS 11, it is not a proprietary Apple technology. It'll be compatible with Android P and is based on the Moving Picture Experts Group (MPEG) standards. HEIF photos should be half the size of JPEG images, but with the same—or better results, according to the MPEG and Apple.
But HEIF is about more than simply file sizes. Transparency and 16-bit color are two aspects of HEIF photos that aren't present in JPEG. Because the iPhone's camera can record photographs in 10-bit color, HEIF's 16-bit color above JPEG's 8-bit color is a desirable increase.
Rotation, cropping, titles, and overlays may all be applied to HEIF photos. The underlying picture is not changed as a result of these modifications. This implies that if you change your mind later, you can undo those changes.
What is a HEIC File?
When you snap a picture using an iPhone or iPad from Apple, the picture is stored as an image file with the extension. HEIC is a file extension for a high-resolution image. The HEIC container format may hold audio and pictures encoded in the HEVC standard.
If you capture a shot on an iPhone with Live Photographs turned on, you'll get a.HEIC file containing numerous photos and a recorded sound file—everything that makes up the live photo. Those live photographs are saved as.JPG still image file and a three-second.MOV video clip on previous versions of Apple's iOS or if you pick the "Most Compatible" option.
HEIF is Just Better Than JPEG
In every manner, the High-Efficiency Image Format is superior to JPEG. It may hold the same amount of data in a JPEG picture file in half the size by employing more contemporary compression algorithms.
Photos are becoming more detailed as phones become upgraded to employ cameras with higher megapixels. The file size of photographs stored via HEIF rather than JPEG is slashed in half, allowing you to save twice as many photos on your phone. If those services also accept HEIF files, the resultant photographs should be faster to upload and utilize less storage space. On an iPhone, this means your photographs should upload twice as quickly to the iCloud Photo Library.
The JPEG standard was first published in 1992, and the most recent version was published in 1994. For a lot longer, JPEG served us well, but it's no surprise that a new standard has surpassed it.
Compatibility is the only drawback
Compatibility is the sole drawback of utilizing HEIF or HEIC pictures. If a piece of software can examine photographs, it will almost certainly be able to read JPEG files. However, if you capture images and save them as HEIF or HEIC files, you won't be able to use them anywhere.
When you attach photographs to an email or share them with a service that doesn't support HEIF files, the iPhone and iPad automatically convert them to JPEG images. When you load these photographs onto a Windows PC, it also transforms them to JPEG automatically. Apple's iOS is intended to make items as compatible as possible automatically.
While Macs can read.HEIF and.HEIF2, they can't read.HEIF2. HEIC files are supported by macOS High Sierra, however, Windows 10 doesn't have built-in support for them. To see the original, you'll need a third-party picture viewer or conversion program. On a Windows PC, HEIF or.HEIC files. Microsoft is expected to provide support for this format in the long term. It's becoming increasingly common, thanks to Google's addition of Android compatibility.
You may always disable the HEIF format on your iPhone and enable the camera to shoot images as old-fashioned JPEGs if you don't want to cope with any potential compatibility issues. Android P will very certainly have a similar feature.
What's the Deal with HEIF on the Internet?
The HEIF format is already available on Apple's iPhones and will soon be available on Google's Android phones, but it hasn't yet taken over the internet. HEIF photos cannot be seen in the Safari browser on Macs, despite Apple's support for the format on macOS.
Other browsers that don't support HEIF include Google Chrome, Mozilla Firefox, and Microsoft Edge, so don't expect to see HEIF on the web anytime soon. For example, Google is promoting its own WebP format.
Learn more:
Data recovery software for recovery of deleted or lost HEIF/HEIC images >>
Permanently delete HEIF/HEIC images to prevent data recovery >>
DoYourData Products
Clone HDD, SSD, Mac OS, external disk, USB drive, and more under Mac OS.
Free Trial