Macintosh HD and Macintosh HD - Data are two volumes in Disk Utility if you've upgraded to macOS 10.15 Catalina or later on your Mac and have used Disk Utility. Some Macs may also display the volumes macOS and macOS - Data.
In order to keep the macOS operating system safe, this segregation separates user data from system files. In this post, we'll explain what Macintosh HD and Macintosh HD - Data are, as well as the differences between the two. When you reinstall or downgrade macOS, you'll know which one to delete.
Quick Navigation:
What Is Macintosh HD?
Your MacBook's operating system and system files are stored on the Macintosh HD drive. This disk may seem greyed out when you attempt to remove files from it. There is no way to update or get rid of the data on this disk because it includes system information that Apple does not want you to modify or change.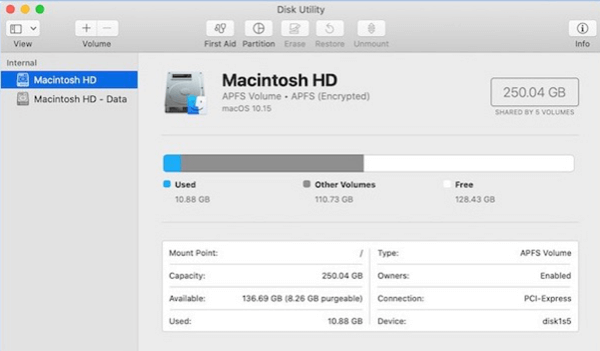 In the event that these files are deleted or altered, the MacBook will be unable to boot, and you will be forced to reinstall macOS from scratch. For security reasons, Macintosh HD drives cannot be formatted to use any other system file format except APFS or APFS (Encrypted).
What Is Macintosh HD Data?
Like the Macintosh HD drive, this drive holds all of the user data saved or stored on the Mac, including images, movies, and documents that you have saved or stored on the Mac. Users have read/write access to this disk, which means they may remove, destroy, or change any stored files.
No system files will be affected by removing data from this disk; therefore, it will not disrupt the MacBook's booting process. This drive's system format is also APFS or APFS (Encrypted), and unlike the HD drive in a Macintosh computer, it cannot be converted to the format of any other file system.
Comparison Of Macintosh HD To HD - Data
It's important to note that the contents of the files on Macintosh HD vs. Macintosh HD - Data are different. The Mac system files and programs are loaded into Macintosh HD volume, while personal data is stored in Macintosh HD - Data volume.
In addition, in contrast to read-only Macintosh hard drive volumes, complete read-and-write access is provided by the Macintosh HD - Data volume. There is a connection between the two volumes, even though they perform distinct functions. When viewed in the Finder, they appear as a single integrated Macintosh HD volume.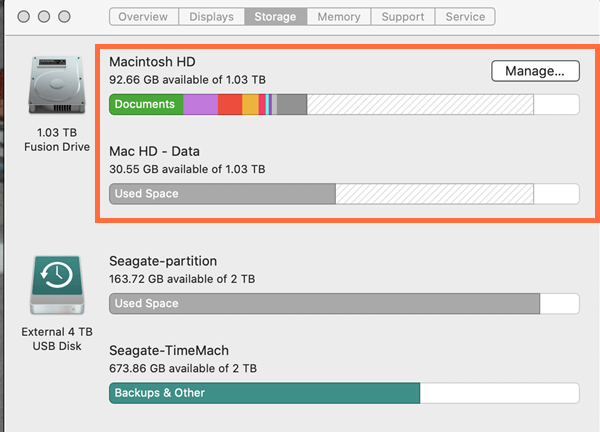 Which Is The Best Drive To Erase Data From Macintosh HD Vs.
Macintosh HD - Data? To achieve your goal, you must know which volume you should delete or wipe clean. This section explains why erasing the selected volumes on a Mac is a good idea.
Mac OS reinstallation
Macintosh HD holds all the system programs, data, and macOS that are installed on the computer. A separate volume has been created on this disk to protect the contents from accidental overwriting by the operating system. Getting into macOS recovery mode is the first step in the process of reinstalling macOS.
This entails wiping the Macintosh HD disk clean of any and all system data. Macintosh HD is wiped entirely, freeing up the space needed to install macOS while creating a secure and reliable environment for installing the new operating system.
If you try to install the newest macOS without first wiping the Macintosh HD drive, you may encounter installation issues and difficulties.
Downgrading macOS
If the most recent version of macOS that you have installed on your computer is giving you trouble or acting strangely, you might try rolling back to an older version of macOS to resolve the problem.
Both the Macintosh HD and the Macintosh HD Data volumes have to be deleted when upgrading the macOS. As for the rationale for wiping the Macintosh HD Data disk, the system will build a new Macintosh HD Data folder to save all user data when upgrading to an earlier version of macOS.
A second drive with the name "Macintosh HD - Data" will be created if you don't remove the first. If you have two disks with the same title on your Mac, you might run into many issues.
As a result, prior to erasing the contents of the Macintosh HD - Data drive to perform a macOS downgrade, it is strongly recommended that a backup be created of all of the data that is currently saved there.
Conclusion
This article effectively explained the differences between your MacBook's Macintosh HD and Macintosh HD - Data storage volumes. Don't forget to follow the advice in this article while reinstalling or downgrading your Mac's operating system.
If you've read this far, we hope you've learned all you need to know about Macintosh HD - Data volumes and Macintosh HD.
DoYourData Products
Clone HDD, SSD, Mac OS, external disk, USB drive, and more under Mac OS.
Free Trial