Apple finally released their much-anticipated Vision Pro headset running Vision OS at WWDC 2023. Even though it stole the show, the Cupertino firm debuted the Apple M2 Ultra, its fastest processor to date. It will be the engine underpinning the next generation of Mac's most powerful desktop computers, the Mac Studio and Mac Pro.
How does Apple's M2 Ultra processor compare to the previous generation's M1 Ultra? Let's look at our comprehensive breakdown of the Apple M2 Ultra, including its features and the improvements it brings to the Neural Engine, CPU, and GPU.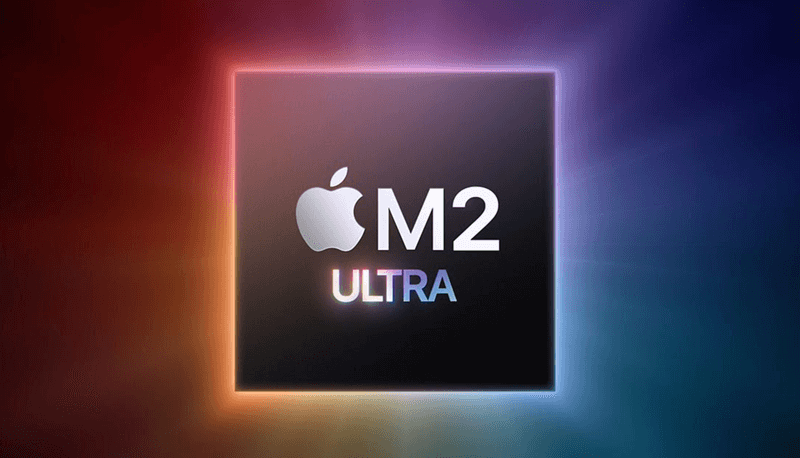 Release date:
Two computers include Apple's M2 Ultra processor—the Mac Studio and the Mac Pro. However, this feature will be exclusive to the premium models of the former.
You won't have to wait long to get your hands on a Mac with this incredibly powerful processor, as both machines will be released in June 2023.
CPU for Apple M2 Ultra chip:
The M2 Ultra's central processing unit (CPU) is Apple's largest die. Compared to the 114 billion transistors of the M1 Ultra, it's 134 billion are a significant improvement. The significant die is manufactured using TSMC's second-generation 5nm technology. Using its innovative UltraFusion technology, Apple combined two M2 Max circuits to create the world's most powerful chipset.
With a latency of only 2.5TB/s, the UltraFusion technology used in M2 Ultra effectively fuses the two dies into one. Simply put, it's a chip with double the speed of an M2 Max.
The M2 Ultra features 24 central processing unit (CPU) cores; 16 are high-performance, and 8 are high-efficiency, courtesy of Apple. The M2 Ultra's processing speed is 20% better than that of the M1 Ultra. Apple claims a 50% improvement in video processing speed for applications like DaVinci Resolve. Compared to the Apple M1 Ultra, the Apple M2 Ultra is the superior option for processing speed.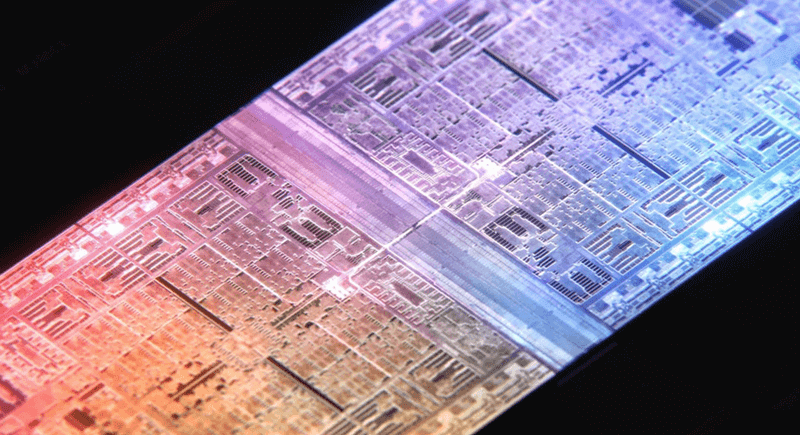 Specs:
In keeping with its predecessors, the M2 Ultra provides double the processing capability of the M2 Max processor. Apple's UltraFusion architecture, which effectively merges the two chips and allows them to function as two independent but interconnected parts, is again responsible for this achievement.
The final requirements are impressive in their own right. The M2 Ultra has a 24-core processor and a graphics processing unit with up to 76 cores, as seen in the preceding figure. The maximum unified memory size is 192GB, and the maximum bandwidth is 800GB/s. It also has 134 billion transistors.
That is a major improvement over the M2 Max. The original, now-less-powerful device has a maximum of 12 CPU cores, 38 GPU cores, 67 billion transistors, and 96 gigabytes of memory. Both chips are quite powerful, but the M2 Ultra has a clear advantage allowing it to drive the most intensive applications.
M2 Ultra Chip Upgrade Worth It?
Well, sort of. The M2 Ultra is 50% faster at processing footage in DaVinci Resolve and can run up to 22 streams of 8K ProRes 422 video while driving six Pro Display XDRs.
Upgrading to an M2 Ultra Mac is a good idea if you do a lot of processing-intensive tasks like video editing or graphic design. Training large machine learning workloads requires multiple machines, but these machines are perfect for the job.
It is not economically prudent to purchase an M2 Ultra-powered Mac unless you have a very demanding workload. Even though your process could benefit greatly from one, it's not worth spending thousands of dollars on it.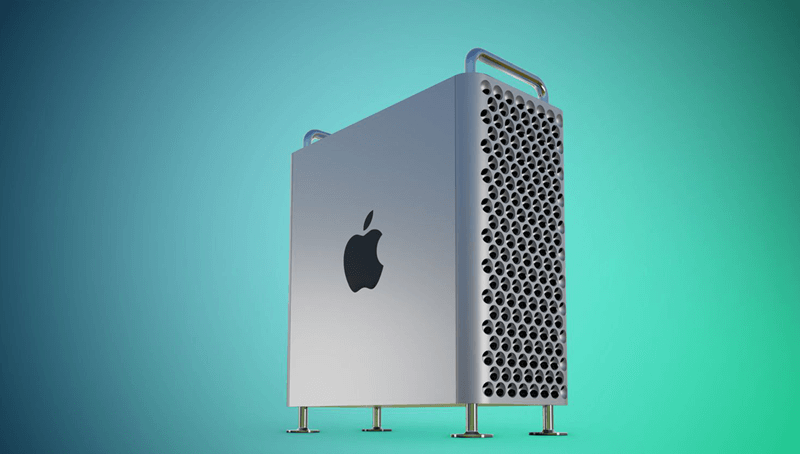 M2 Ultra tech specs:
5 nm technology generation 2 process
There are a total of 24 CPU cores in the device (16 high-performance and 8 low-efficiency)
The graphics processing unit (GPU) core count can go as high as 76, with an output of 27.2 teraflops
Unified memory of up to 192G
Memory bandwidth of 800 GB/s
2.5 terabytes per second in processor-to-processor bandwidth
High-performance 32-core neural processor with up to 31.6 trillion ops/sec
Converting to and from ProRes
An Internally Protected Enclave
134 billion transistors
Conclusion:
Apple M2 Ultra, the newest member of the M-series chipset family, brought about significant changes to the Mac lineup. The M2 Ultra chip is Apple's successor to last year's M1 Ultra chip and features up to 2.5TB/s of bandwidth by fusing two Apple M2 Max chips using Apple's UltraFusion architecture. A second-generation 5nm process creates Apple's latest and greatest high-end processor.
DoYourData Products
Clone HDD, SSD, Mac OS, external disk, USB drive, and more under Mac OS.
Free Trial