Monterey is the most recent version of macOS, named after Monterey Bay in California. macOS Monterey is a smaller update (about 12GB) than its predecessor macOS Big Sur, but it has numerous important innovative features to enhance the Mac performance. We'll go over everything you need to know about the newest macOS and help you determine whether or not you should update to Monterey.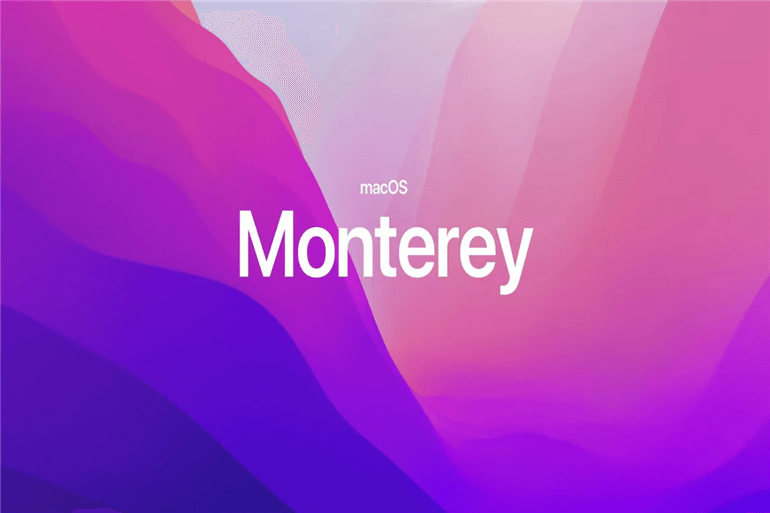 Release Date for macOS Monterey
The 18th major Apple upgrade for Mac operating systems is macOS Monterey. On June 7, 2021, it was unveiled at Apple's annual Worldwide Developers Conference, the same day the macOS Monterey developer beta program was launched.
Apple published the public beta version of macOS Monterey on July 1, 2021, allowing non-developers to test the operating system before it is distributed to the general public.
Apple announced macOS Monterey on October 25, 2021, with a brand-new Safari, Shortcuts app, new Focus mode, Live Text, and many more features.
Monterey, Mac OS X, has been announced. On June 7, 2021, at WWDC.
Monterey is a Mac operating system. macOS Monterey developer beta 1 was released on June 7, 2021. The deadline for public beta 9 is October 6, 2021.
The date of the official release is October 25, 2021.
Monterey is a Mac operating system with New Functions
With a new Shortcuts app, Universal Control, Live text, overhauled Safari, and FaceTime, the newest macOS version focuses on enhancing productivity and user connection. For your convenience, we've compiled a list of the top five features.
Updates to Safari: You'll never lose another tab again
The new Safari features a simplified tab bar that takes up less space, integrates in better with the backdrop, and extends to the window's edge. You may also store and organize your tabs into tab groups so that they don't take up space on the tab bar when you come back to them.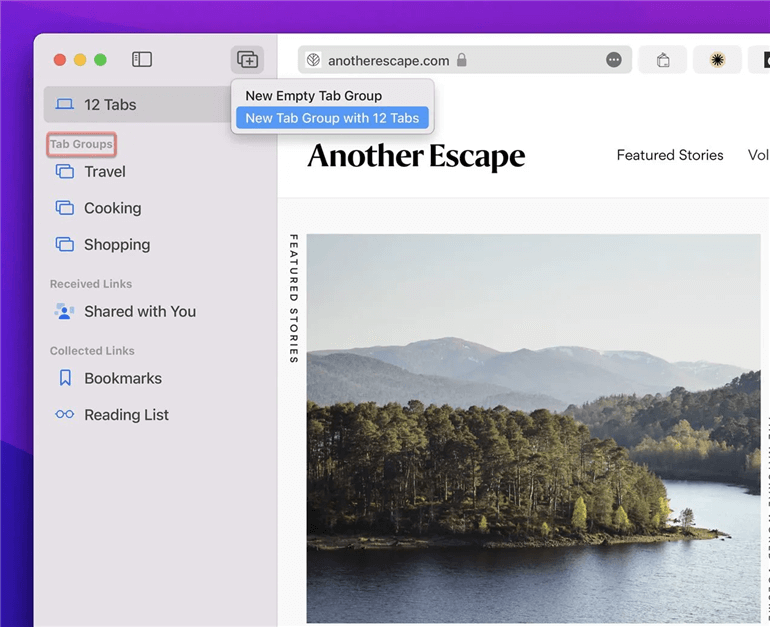 You may quickly share tab groups by dropping them into an email and the URLs will display instantly. By selecting the down arrow next to the reading material and bookmarks, you may see the tab groups.
Using iPhone shortcuts on a Mac with the Shortcuts software
The Shortcuts app, which is the first phase in Apple's multi-year shift, allows you to access all of your favorite iPhone shortcuts on your Mac and vice versa. Apple has created several pre-built shortcuts in the Gallery, but Next Action Suggestions makes it simple to create your own. Spotlight, Finder, Dock, Menu bar, and Siri may all be used to create shortcuts.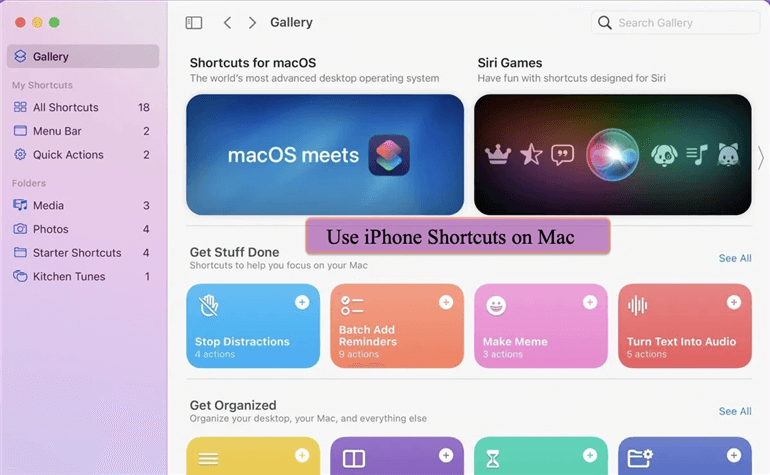 All words on photographs are detected in real time.
Text recognition in pictures and screenshots is possible with Live Text. Texts recognized from photographs, whether typed or handwritten, may be selected, copied, pasted, looked up, and translated.
Multiple Apple devices may be managed at the same time using universal control.
Universal control is, without a doubt, the most interesting feature of macOS Monterey. Simply place a Mac and other Apple devices, such as an iPad, next to one another, and you can operate them all with a single mouse and keyboard. When you move your pointer from the Mac to the iPad, it will appear on the iPad's display, and you may drag and drop documents between both.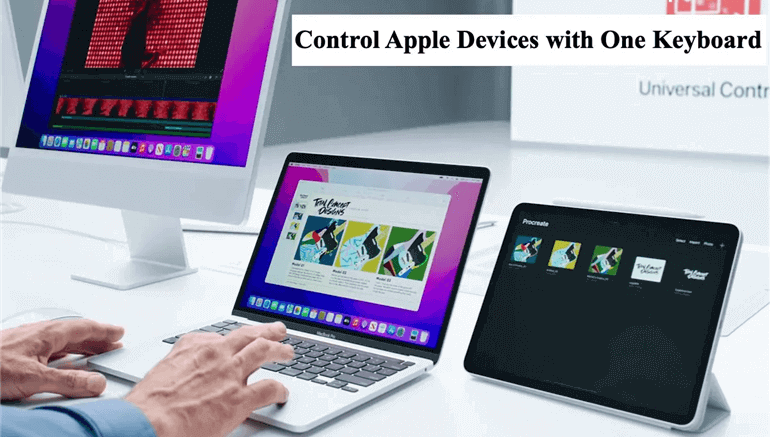 FaceTime: enlivening long-distance conversations
FaceTime has the group-friendly SharePlay function on the new iOS 15, which allows you to synchronize material with FaceTime buddies. On a FaceTime conversation, you may share your screen and start a movie night with your faraway pals, and they will have synchronized playback and controls.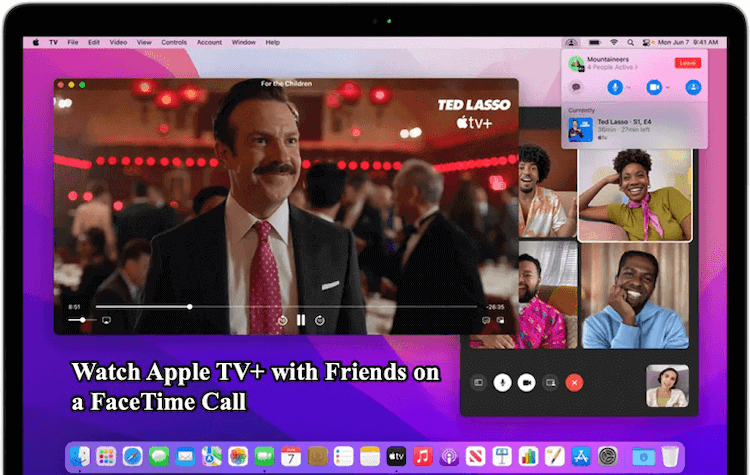 Even better, FaceTime features spatial audio, which makes each person's voice sound as though it's originating from their exact location on the screen.
You may even FaceTime with Android and PC users in macOS 12 Monterey by generating a link to the FaceTime call.
M1 Macs have exclusive features in macOS Monterey.
Several macOS Monterey features are only available on Apple Silicon Macs, according to Apple. Here's a rundown of everything that's been said thus far.
Unlimited On-device keyboard dictation: All processing is done offline to safeguard the privacy of the user.
On a FaceTime conversation, users may blur the backdrop to better focus on the person.
Object Capture: In only a few minutes, anybody can convert a 2D photograph into a 3D object ideal for AR.
Siri: More languages are available for text-to-speech, including Danish, Swedish, Norwegian, and Finnish.
Maps: Users may interact with a 3D globe to discover cities such as New York and London, including highways, buildings, and monuments.
How to update to macOS Monterey?
Click the Apple logo > Relevant Content > Software Upgrade to upgrade your Mac to macOS Monterey. If your Mac is qualified for the update, select Update Now, and the installer will begin to download.
When the installation is complete, your Mac will prompt you to select a starting disk; select Macintosh HD and follow the on-screen instructions. It's worth noting that your Mac will restart numerous times throughout the update process.
Check this guide: create a bootable clone backup for macOS Monterey >>
DoYourData Products
Clone HDD, SSD, Mac OS, external disk, USB drive, and more under Mac OS.
Free Trial