The technique of generating a 1-to-1 clone of a hard disk drive (HDD) or solid-state drive (SSD), not simply its files, is known as disk cloning. Disk cloning can be used to upgrade an existing disk or to replace an old one with a new one. The clone can then be used to replace the original disk in the host machine. Disk cloning can also be utilized for forensics or catastrophe recovery. Disk cloning is quite similar to disk imaging in terms of backup software; in the latter, a 1-to-1 duplicate of a disk is made inside a disk image file.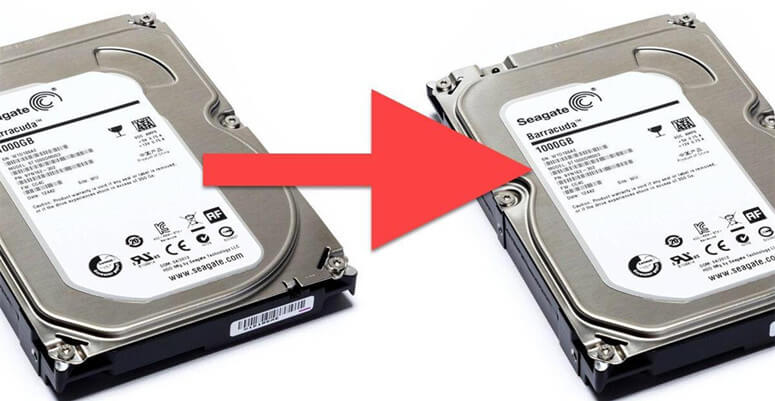 Explanation of disk cloning
The method of duplicating the whole information of a hard disk or partition, including file structure and system files, for the goal of relocating or recovering the drive's data is known as disk cloning. Cloned disks are frequently written to a single image file representing the whole drive. A disk image may be used for a variety of things, such as copying data to a bigger hard drive or recovering an unstable system with a clean disk image. Libraries, schools frequently use cloned disk images to restore their PCs in order to manage and safeguard a big number of workstations. Although the technique can cause certain issues, many applications include capabilities that mitigate this.
Disk cloning is advantageous to IT companies and hardware makers since it saves resources by avoiding the creation of partitions and the usage of software programs and operating systems (OS). It also allows for widespread deployment and offers excellent data theft prevention.
The following scenarios make use of disk cloning:
During system recovery, it aids in the restoration of a hard drive's original configuration.
Recreates the settings of the system on a separate machine.
In the case of big groups of systems, it makes it easier to install settings.
The following are some of the disadvantages of disk cloning:
Because extra disk space was left out, the new hard drive is bigger.
The picture format utilized is a proprietary format that can only be read by the program that is now being used.
Because the procedure takes time, it is not recommended for regular backups.
Operating environment
Even encrypted operating storage media on the source disk must be read by a disk cloning tool, and the systems must be in a coherent condition at the time of cloning. It also has to replace any operating system runs on the target drive.
Most disk cloning tools may operate under an operating system other than the host computer's native operating system, such as MS-DOS or an equivalent such as PC DOS or DR-DOS, or Linux, to make these chores easier. This operating system is used to boot the computer, and the cloning application is used to copy the machine's file system. Many applications can clone or create an image of a disk from within a running system, with specific features for copying open files.
However, on Windows, an image cannot be restored to the Windows System Drive.
Device drivers or equivalents for all devices utilized in a disk cloning application are required. Because some device manufacturers do not supply sufficient drivers, disk cloning software developers must either design their own drivers or integrate device access capability in some other method. Tape drives, CD and DVD readers and writers, as well as USB and FireWire devices, are all affected. When multicast data transport is necessary, cloning software includes its own TCP/IP stack.
Image transfer
The simplest way to clone a disk is to have both the input and output drives on the same system, although this isn't always feasible. Disk cloning software can use a parallel cable to connect two computers or store and load images to an external USB drive or net disk. Because disk images are often huge (a few hundred MB or more), doing several clones at once puts a network under a lot of strain. The answer is to employ multicast technology. This permits a single picture to be delivered to several devices at the same time without putting the network under more strain than delivering an image to a single machine.
When operating systems and back-up software copy the contents of a disk from one location to another, they often ignore some files, alter the data in some way, or fail to preserve all the attributes of files on the disk. In many cases, this is actually beneficial to the user. When backing up a folder to an external hard disk, for example, the date and time when a file was last changed may reflect the time of the last backup rather than when the original file was modified. When an exact copy of a disk needs to be made, many users may turn to disk cloning software.
Disk Cloning Software
Disk cloning software is a tool which can help you clone disk or create a bootable clone backup for both Windows and Mac OS. It is the easiest method to clone HDD, SSD, USB flash drive, etc.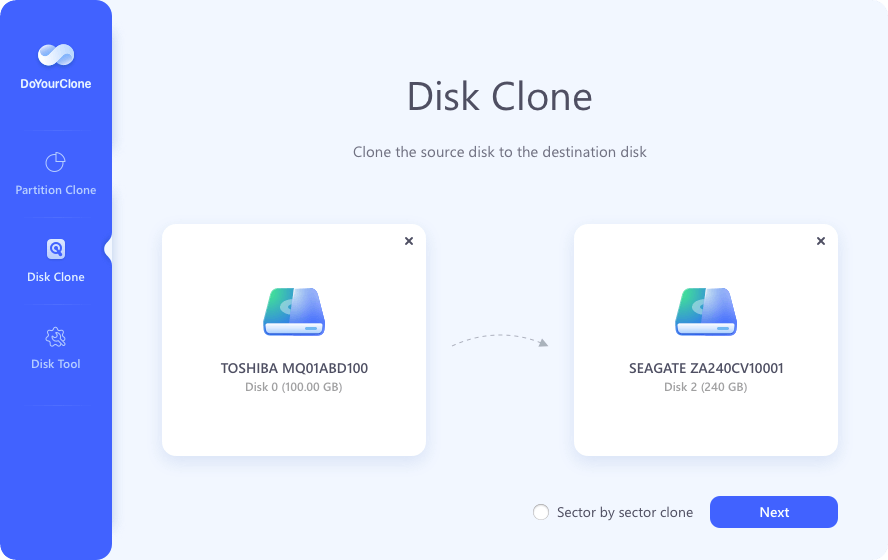 DoYourClone is one of the most powerful disk cloning programs. It can help both Windows users and Mac users securely clone disk or transfer data. This software is fully capable of cloning OS to an external disk and creating a bootable disk.
DoYourClone - Best Disk Cloning Software
If you want to clone hard drive, upgrade disk or make a backup of operating system, just download this software and install it on your computer.
Clone Windows OS and make it be bootable >>
Create a bootable clone backup for Mac OS >>
DoYourData Products
Permanently delete data from any device or disk to prevent data recovery.
Free Trial