A useful built-in tool in Windows called Snipping Tool enables people to process a screenshot of the display. One of the simplest methods to get out and disseminate information simply and fast is now to use Windows Snipping Tool. However, if you recently switched from a PC to a Mac, you might be wondering what the Mac equivalent of a snipping tool is.
You can discover the solution here if you're seeking for a free Mac snipping program that can meet your demands for snapshot trimming, labeling, and word or symbol addition. Perhaps you are familiar with using the built-in tools in macOS to snap a screenshot. The top free snipping programs for Mac from independent developers will be presented to you today.
Lightshot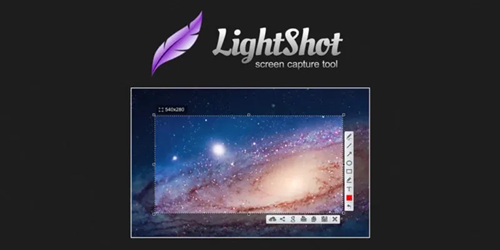 The Mac snipping program Lightshot makes it simple and cost-free to capture personalized screenshots. You may alter your display captures with this Mac snipping application by creating characters, patterns, and shades. It also lets you make screenshots. You may quickly and simply take screenshots with a simple UI and share them right away.
It requires Macs with 64-bit processors running OS X 10.7 Lion or later to be compatible.
Pros:
Make it possible to choose any region of your desktop and capture a screenshot of it with just two button presses.
When collecting screenshots, modify them right away using robust web editors.
The user interface of the software is straightforward and intuitive, making it easier and faster to use.
Search the Web for a picture that looks like that.
Accessible using a variety of browsers, including Chrome, Firefox, IE, and Opera.
Cons:
No window recording mode has been chosen.
Droplr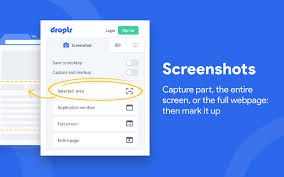 A Mac snip tool with several features, such as screen recording and GIF generation, is called Droplr. Each screenshot that is taken is immediately stored with a link to your cloud storage. Additionally, Droplr's annotation features are simple, fast, and easy to use. This Mac utility for quick cutting also provides a number of screen capture possibilities.
Pros:
Macs with 64-bit processors and macOS 10.12 Sierra or later are required for compatibility.
The ability to snipe a complete webpage is one of the several screen capture capabilities available.
Strong image editor for creating shapes like lines, circles, arrows, and boxes as well as for annotating with text or color highlights.
Direct cloud storage of screenshots and recordings allows for the creation of a quick link that can be shared with others right away.
Cons:
Only sometimes does the full-page snapshot feature function.
Monosnap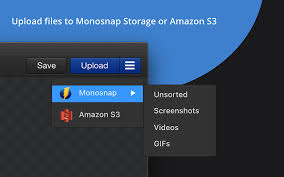 In addition to being a highly effective snipping tool for Mac, Monosnap is a practical cloud storage program. It is equipped with a very effective editor that enables you to share and customize your photos according to your preferences. You may save and share up to 2GB of photographs with a free Monosnap account.
It works with Macs with 64-bit processors and macOS 10.13 High Sierra or later.
Pros:
Use a keyboard shortcut to quickly capture your screen (fullscreen and part).
Use shapes, arrow tools, and blur tools to annotate your snapshot.
A local disk or Monosnap Cloud Storage should be used to save the picture.
Operate Chrome.
Make GIFs and videos by recording.
Cons:
A potentially difficult user interface.
Pushing upgraded adverts Price: Free for single users; $30 per year for non-commercial use; includes 10GB of storage space and other features.
CloudApp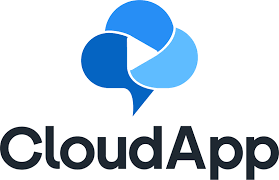 Another top snipping application for Mac that is available for free download is CloudApp, which provides sophisticated annotating tools. Using the menu bar utility and customisable keyboard keys, you may record your fullscreen, regions, and app windows. You may download it on a Mac or use it online.
Macs with 64-bit processors and macOS 10.14 Mojave or later are required for compatibility.
Pros:
You may record all or part of your screen.
Annotate screenshots to improve them. To communicate clearly, add short sketches, arrows, lines, emoticons, and other forms. Make any private information hazy.
Upload any kind of huge file and convert it into a shareable link with expiry and optional password security.
Make a GIF out of the screen recording you just made.
Cons:
There is no full-screen capture feature; you must choose.
Which Mac snipping tool is the best?
The finest free Mac snipping tool options described above may all assist you in taking screenshots and editing them quickly. Both Lightshot and Monosnap are appropriate snipping tools for Mac users. Snagit is a good option if you want a sophisticated snipping tool for Mac at a reasonable cost. Choose Droplr or CloudApp if you further want cloud storage.
Does Mac have a snip tool?
Shift + Command + 5 may be used to open the snipping tool's primary control panel on Macs, but you can also use Shift + Command + 3 to quickly snapshot the whole screen or Shift + Command + 4 to capture the entire Mac screen.
DoYourData Products
Clone HDD, SSD, Mac OS, external disk, USB drive, and more under Mac OS.
Free Trial