Mac computers are noticeably slower the longer they are used, even though macOS is widely regarded as among the most reliable and fast computer operating systems.
It typically occurs due to an accumulation of garbage files, multiple programs starting up at launch, high CPU usage by specific programs, and the existence of malware or viruses within the system.
After a long period of consistent use, your MacBook will almost certainly begin to perform more slowly. Even though this is a problem that will eventually arise with every computer, given enough time, you don't have to run out and get a new one every time.
Your sluggish MacBook can be sped up in various ways which do not require you to spend any money. The performance of your Mac may degrade over time if you don't regularly clean it, but it's still better than having to replace it.
Multiple ways to speed up a slow Mac
By adhering to the steps indicated below, you should be able to increase the speed of your sluggish Mac and observe a significant improvement in both the speed and performance of your computer.
1. Remove Unused Applications
It's not the same thing to close the applications you don't use but rather to delete them entirely. Maybe you should uninstall the programs you never use. Like cleaning up your bedroom, this can be seen as a way to get everything out of your head.
You can re-download the program whenever you need it. You may, for instance, speed up your sluggish MacBook by eliminating unused major applications.
2. Restart Your Device
Restarting your device is the easiest option for stopping apps and processes on a Mac that takes excessive RAM and CPU. If you are having this problem, restarting your device is the first step you should do.
It will cause any programs that are now open to be closed, any applications or processes that are hung to be ended, any temporary files to be erased, and your computer's RAM to be flushed.
3. Clean The Cache On Your Web Browser
There is nothing complicated about this. Simply clearing your browser's cache will free up some space. Using your MacBook frequently, you may notice a performance boost by upgrading to a faster, more stable browser.
You can delete all of your browser's saved website data by going to the Privacy menu. Website preferences saved login information, and browser history are all examples of data that could prove useful in the future. Don't take in any information that isn't relevant to your needs.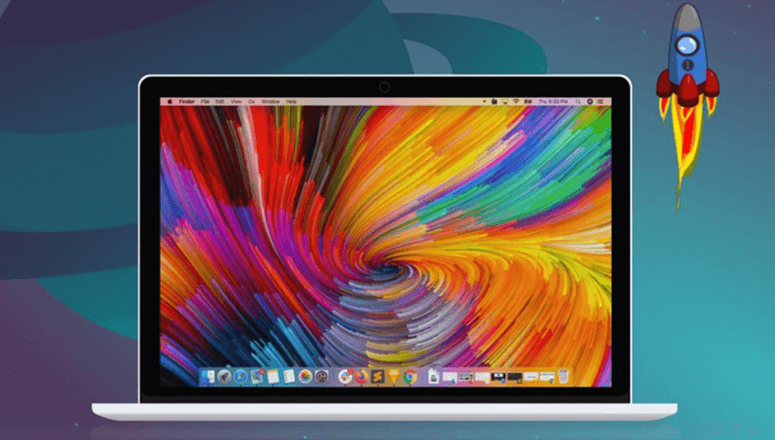 4. Clear Mac Hard Disk Space
Your Mac needs 10 to 15 percent of disk space for optimal performance to be free. To make room, remove unnecessary files and folders or back them up somewhere.
Once you've determined which files (often images or music) are eating up the most room on your Mac's hard drive, you can delete them and back them up on an external disk.
5. Simplify Your Mac's Starting Process
When you turn on a Mac, it may immediately begin running several programs. Useful for frequently accessed apps; however, too many background processes will slow your computer down. To change which programs launch automatically when you turn on your Mac, go to System Preferences in the Apple menu.
Pick your profile from the left side of the window, then go to Users & Groups and the Login Items tab. Mark the box next to the app you want to delete, and then click the minus sign.
6. Synchronization Through iCloud
If you use iCloud to synchronize data between several desktops and mobile devices, the speed of your Mac could suffer as a result. When working with iCloud, you should avoid keeping significant files and documents on your local desktop.
Keep only the necessary files and documents to save time and effort. The synchronization of photos using iCloud is a component of this feature. Suppose your Mac's performance begins to suffer due to iCloud Photos synchronizing an excessive amount of photographs between devices. However, you can always disable iCloud Photos on your iOS device.
Best Mac optimization tool for Mac
MacClean360 can help you clean up junk data and speed up slow Mac by 1 click. Download it here:
9 tools in one Mac cleaner for Mac.
Quickly find and delete all types of junk data on Mac.
Manage disks on Mac.
Conclusion:
With the help of our helpful tips for speeding up a slow Mac computer, your Mac's capabilities can be maximized, and its full potential can be realized.
Apple Macs are often very quick computers that have a long lifespan, typically clocking up a significant number of years before they need to be replaced.
However, it is still worthwhile to take the time to clean the digital debris and crud off of your Mac to maintain its performance over the years rather than having it gradually become less useful.
DoYourData Products
Clone HDD, SSD, Mac OS, external disk, USB drive, and more under Mac OS.
Free Trial