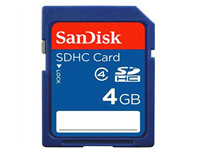 You are a Mac user. Now, you may feel desperate when your important photos are lost from your SDHC card by accident. Fortunately, there is no reason to get mad or break everything in your room now. Instead you will want to relax and think of how to recover lost files from SDHC card on your Mac. There are many ways you can recover your data from the SDHC card on Mac, so don't worry, you will get your lost photos or other files back.
You can call a professional repair specialist or you can try to do it yourself. Yes, you read it right. You can do it yourself, by downloading simple SDHC card Mac data recovery software which is available on the Internet. Then you can scan and get the data back. Our recommendation is Do Your Data Recovery for Mac – a very powerful data recovery application for Mac computer. It allows you to easily and quickly recover lost files from any kind of hard drive or storage media device, SDHC card included, of course.
Free download SDHC card file recovery software for Mac
The reasons for losing data are several. Perhaps, you had some power issues when you were doing something with your Mac that it got lost, formatting the SDHC card, deletion of the information from the SDHC card, virus issue on your SDHC card. No matter what the data loss reason is, you can use Do Your Data Recovery for Mac to get all your lost files back. It can easily recover deleted, formatted, virus-infected or inaccessible files from SDHC card on Mac. It even can recover lost files from corrupted or raw SDHC card under macOS or OSX. Don't hesitate, just free download it by click on the following download button.
After downloading this SDHC card file recovery software Mac version, you can install it on your Mac within 3-4 seconds. It is very easy, and then try it risk-free to recover lost files from SDHC card on Mac.
Three steps to recover lost files from SDHC card on Mac
This software is pretty simple to use and effective. Even the most inexperienced computer user can easily recover lost files from SDHC card on Mac with this DIY data recovery software. Here are the three main steps:
Step 1: Select file types you want to recover.
You may have ever stored/deleted thousands of files on your SDHC card and you don't need to recover all of them if you only want to recover specific files. It allows you to select the file types you want to recover at the first step, just filter the files as you want and you will get a more focused scanning result. However, it doesn't matter if you don't want to select file types, this software will help you recover all kinds of lost files from your SDHC card.
Step 2: Select SDHC card to scan.
This software will list all the hard drives or storage media devices on your Mac, just select the SDHC card for data recovery (you should keep your SDHC card connected with the Mac). Click on "Scan" button to start scanning the SDHC card under Mac OS.
Step 3: Preview and recover lost files.
After scanning, all the files will be listed in Path, File Type, Time. You can preview the files and save the wanted files to your Mac hard drive. If you have not found all lost files after quick scan, just try advanced recovery mode to find much more lost files.
Importance of using reliable SDHC card Mac data recovery software
Now you would be aware of how to recover the lost files from SDHC card on Mac, you will want to also know how to make use of reliable SDHC card data recovery software. The main issue is that, when you search online for data recovery of lost files for your SDHC card on your Mac and then you end up getting several of them.
But, not all the software which is available is genuine and powerful. You certainly don't want your data present in the SDHC card to become corrupted. Unless the software is proven to be genuine and has recovered the files which were lost, you will want to make use of it. Reviews will help you find out more on the software.
What makes Do Your Data Recovery for Mac so special is that it supports to recover all kinds of files from any hard drive or device. Not to mention it is user friendly. This powerful Mac data recovery software enables those with little no experience in handling the data that comes without the need to require the data retrieval specialists.

Powerful data recovery software to easily recover all lost data within easy steps.