Best 5 junk cleanup tool:
Long-term usage of a system with a poor setup can cause it to lag, freeze, or hang. To prevent this, ensure your computer is running at its peak performance by using software that optimizes its speed and performance, notably junk cleaning software.
However, with so many available programs that perform the same job, many computer users are worried about choosing the best one. And if you're one of those people who's always on the lookout for new methods of speeding up your sluggish Windows computer.
You've come to the right site. For your convenience, we've gathered a list of the top Windows cleaners we've found.
5 Top Junk Cleaner Software
Here are 5 top options to give a go when it comes to computer cleaners.
In addition to removing unnecessary files and undesirable programs, Iolo System Mechanic prevents malware and unwanted auto-run settings, clears off RAM, and deletes various logs, browser history, and cache data. To speed up a PC that is running slowly, use the Iolo system mechanic to remove unnecessary files and fix more than 30,000 bugs.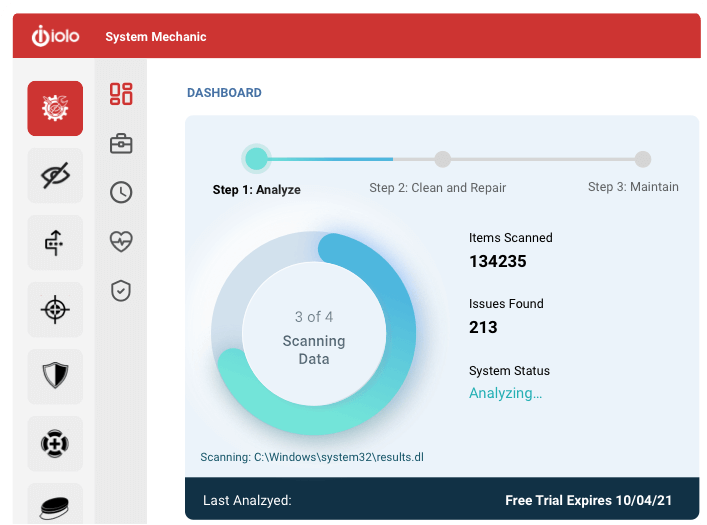 This PC cleaner software detects all those undesirable startup things that might be slowing down your PC. It also optimizes the different Internet settings tweaks that can enhance your surfing performance by a factor of ten or more. As far as surfing is concerned, it removes any browsing cache and security patches that might leave your PC open to attack.
Optimize your Windows system using one of the most outstanding programs, Advanced System Optimizer. The first thing you'll notice about this is that it offers several superb Windows cleaning options. This best Windows maintenance software does more than just that, of course. It features several handy modules that aid in the improvement of your system's performance and security.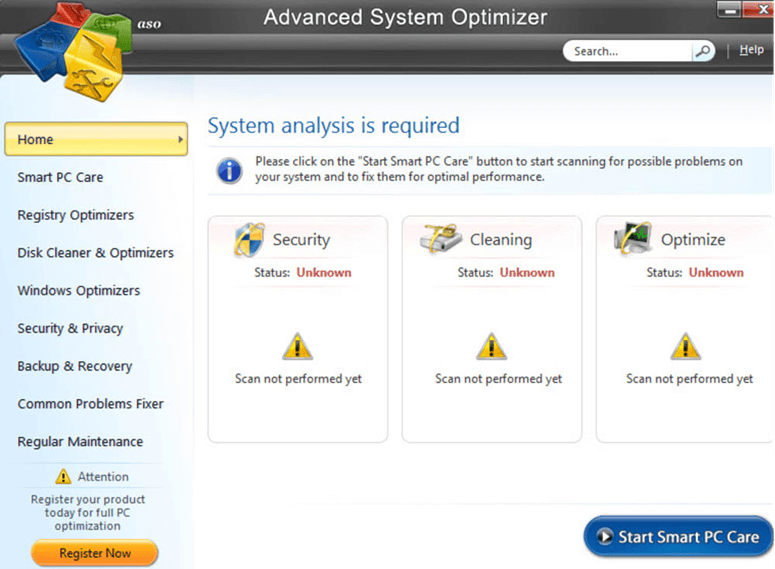 Aside from helping to free up memory storage, it also scans for harmful code, upgrades drivers, and even performs a strong file shredder function. The Advanced System Optimizer is a winner when it comes to boosting your gaming experience. It also has a sandbox mode that lets you enjoy your games without interruptions.
A strong PC cleaning program, CCleaner is also an excellent tool for increasing PC performance. After a difficult period, everything is back to normal, and it is safe to use. CCleaner uses its sophisticated scan engine to go into every corner of your computer to improve system performance and free up disk space.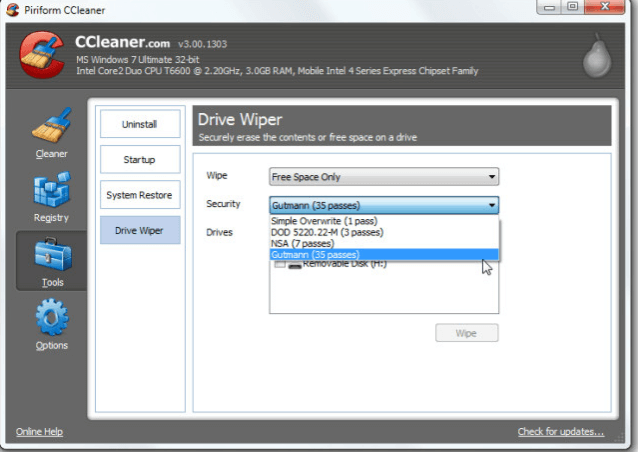 With its simple-to-use interface and considerable speed gain, this is one of the finest PC cleaning tools available. It is available in both a premium and free version. System optimizer CCleaner provides real-time protection and schedule while the free version covers basic activities like clearing cache, cookies, and temporary files.
AVG is a well-known name in the Cybersecurity industry. It speeds up surfing, boosts PC performance, and thoroughly cleans the hard drive with just one click. To begin with, it gives you the ability to delete more than 200 applications at once. You can protect your online privacy by using its built-in browser cleaner to eliminate any traces of your previous browsing sessions.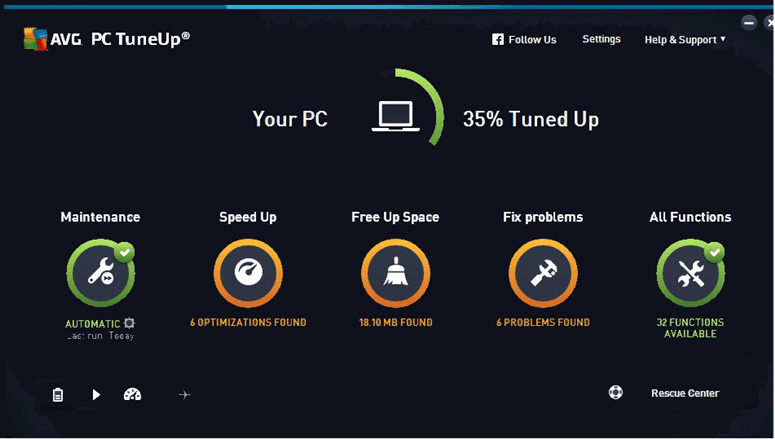 You can use it to clean your hard drive thoroughly since it contains a built-in disk cleaner. Additionally, AVG PC TuneUp automatically removes invalid registries as well. You won't have to bother about manually upgrading your system since AVG PC TuneUp takes care of everything for you.
Restoro does an excellent job of giving the necessities and managing things properly without adding unnecessary stuff. The powerful system repair utility scans for, lists, and fixes a wide range of issues. All Restoro scans contain built-in malware scanning. Suggested file deletions will be highlighted, and you will be given the option to delete any suspect items.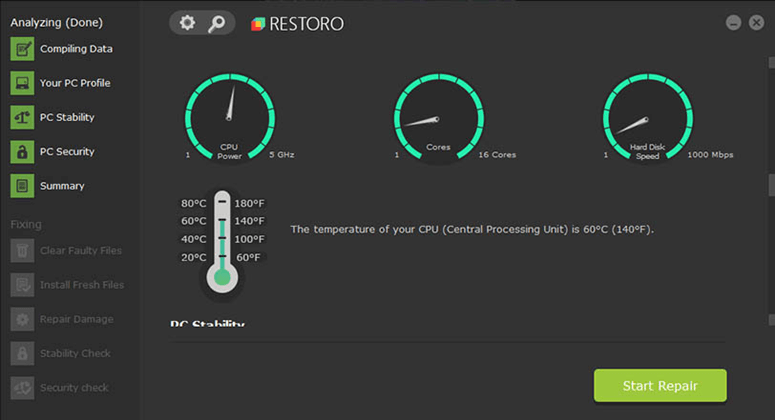 Restoro's outstanding real-time monitoring features are available if you have one of Restoro's two unlimited usage subscriptions. Keeping an eye on your computer and alerting you to potentially harmful software or security flaws is the goal of these tools.
As its name implies, Restoro offers a complete money-back guarantee that you can ask for a full refund if you're not satisfied with the program's performance, which should be obvious.
PC/Windows Cleaner: How To Make The Right Choice
Analyze your needs before deciding to install a PC cleaner on your computer. The User interface should be intuitive enough that a new user can pick it up in a few seconds or less. Many things, such as increasing the computer's speed, need to be dealt with. Remember if you're searching for the best PC cleaning and optimization software.
Utilization should be a breeze
Removes cache files
Removes duplicate item
Storage space management?
Enhances capabilities
Removes cookies and temporary internet files from the browser
Contains a file shredder
Contains a file encryptor
Removes temp files
Conclusion
You've now learned about some of the top trash file cleaners on the market, which can not only keep your PC free of junk but also optimize it in a manner that makes it run better. Remove unnecessary files and trash from your computer using these apps.
Additionally, you can use the built-in System Restore utility, delete temporary files from your system's temp folder, and clear your recycle bin regularly in addition to the trash remover tools listed above.
If you want to speed up slow Mac, just download the best Mac junk cleaning software >>