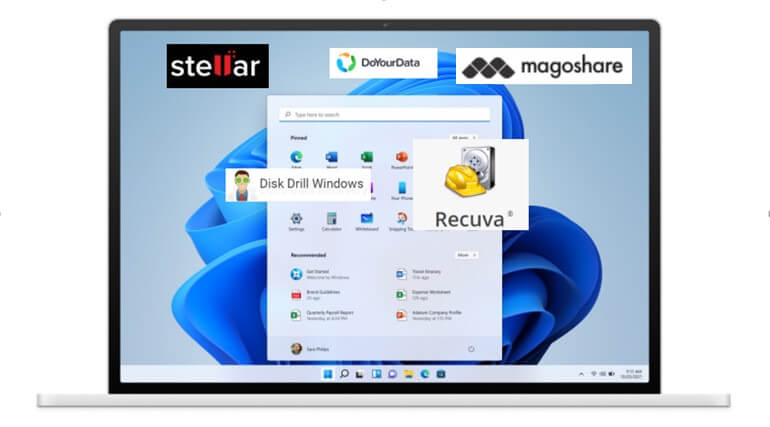 Best 5 data recovery software for Windows 11
Summary: how to recover lost data on a Windows 11 PC? Actually, the deleted, formatted or lost data is not gone forever. With right data recovery software, you can easily get it back. Here, we list best 5 Windows 11 data recovery software. You can choose one of them to help you recover lost files from Windows 11 PC, external disk, USB flash drive, memory card, digital camera, etc.
One frequent thing that happens to computer users is data loss, and this can happen at any time. Mistakenly deleting important files and folders can be very worrisome but thankfully, there is a way out such that you can recover lost data on your PC. This article will show you the top 5 recovery software you can use to recover lost data on Windows 11 or other operating systems.
There are various data recovery software, some are paid while some are not. "Which software is the most desirable for data recovery on Windows 11 PC?" This could be the question on your mind right now. You would have to decide which one to go for based on what you want to do.
Below are the top five tools that allow you to recover lost files from your internal hard drive or external storage devices, with each having its features, advantages, and disadvantages. All of them are fully compatible with the latest Windows 11 operating system.
Best 5 data recovery software for Windows 11 [Freeware included]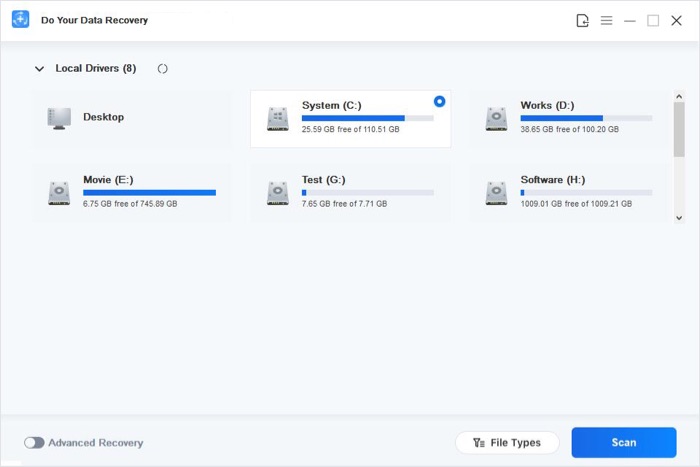 This is an excellent data recovery tool for most of Windows and Mac systems. It not only can recover deleted files, but it also supports to recover formatted or inaccessible data. This Windows 11 data recovery freeware offers two data recovery modes: quick recovery and advanced recovery. It can deeply scan the hard drive, then find every recoverable file. (Download Do Your Data Recovery Free >>)
Advantages:
Free version allows you to recover 1GB files for free.
Three steps to get all lost files back, very easy-to-use.
Recover deleted, formatted and corrupted data.
Pricing Plan:
Free version, recovers 1GB files for free. (Get it >>)
1 Month License for 2 PCs costs $39.00
1 Year License for 2 PCs costs $69.00
Lifetime license for 2 PCs costs $89.00 ( a one-time payment). Click here to purchase.
To know more about the Do Your Data Recovery software, check out this data recovery user guide.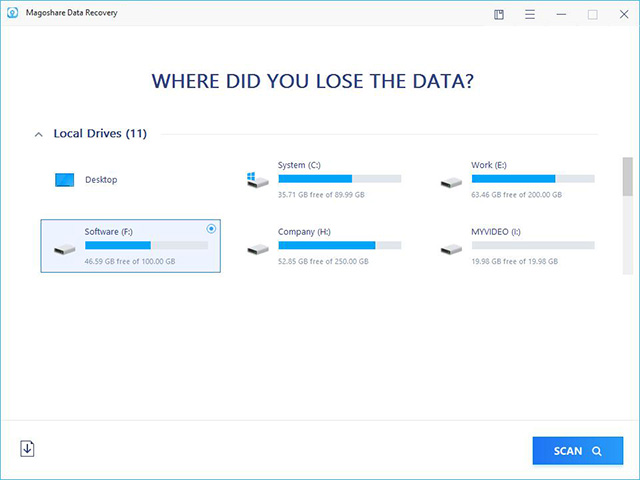 Magoshare has been known in the field of data recovery for over ten years. Magoshare Data Recovery is the result of many years of hard work. It has undergone many innovations, and it is constantly evolving, this tool outperforms other data recovery programs.
Magoshare Data Recovery Tool has been praised over the years. Also, its free version allows users to enjoy 200MB data recovery without any charges, which makes this tool the best choice for data recovery for files less than 200MB. Magoshare is an ideal solution to recover deleted folders.
Supported operating systems: Windows 11/ 10 / 8.1 / 7Vista / XP; Windows servers from 2016/2012/2008/2003.
Supported file systems: FAT 12/16/32, exFAT, NTFS, NTFS5, ext2 / ext3, HFS+, ReFS.
Supported devices: PC / laptop, internal or external hard drive, USB drive, micro card, camcorder, camera, music player, video player, RAID, SD or CF card, USB stick, or other.
Supported files: Documents (more than 8 types), images (more than 19 formats), videos (more than 14 formats), audio files (more than 17 formats), mails, ZIP, RAR, SIT, ISO, exe, HTML, SITX, etc.
Pricing Plan:
The monthly plan costs $49.95
The yearly plan costs $69.95
The Lifetime plan costs $89.95
Advantages:
Excellent speed of analysis
Complete and detailed results
Easy to use interface
Free 200MB data recovery at no cost
Disadvantages:
Individual folders cannot be scanned
The preview option has a maximum
Not compatible with android phones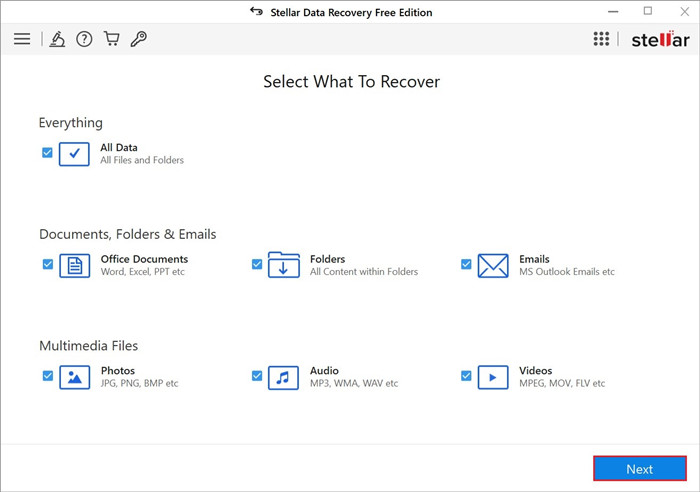 Stellar Data Recovery software is a sophisticated program that delivers high-performance data recovery. Its simple, yet clear interface and powerful performance in terms of data recovery have captured the attention of users and gained their trust.
Supported Operating Systems: Windows 11 / 10 / 8.1 / 8/7, Windows Vista, Windows XP.
Supported devices: Any Windows device or external storage devices.
Supported file systems: FAT, ExFAT, NTFS.
Supported files: documents, emails, photos, videos, audio files, etc.
Pricing Plan:
The Free plan costs $0
The standard plan costs $29.99
The professional plan costs $69.99
Advantages:
Ability to scan a specific folder
Recover data from a disk image
Find a specific file from the scan results
Repairs corrupted videos or photos
Up to Free 1G data recovery
Disadvantages:
Deep scanning takes a bit of time
Preview feature contains bugs Data results can be sometimes inaccurate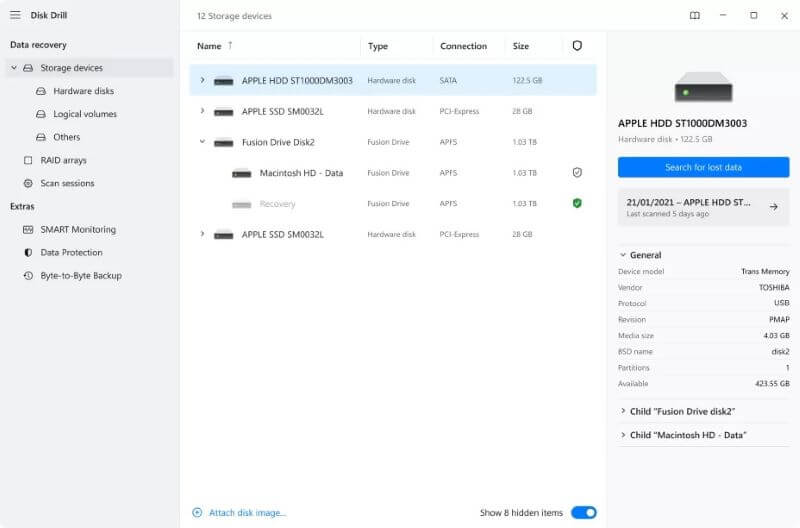 CleverFiles Disk Drill is a strong data recovery tool, it offers advanced solutions in data recovery and protection. It works well on Windows computers and even better on Macs which makes it one of the most useful tools for data recovery.
Pricing Plan:
The Pro plan costs $89(with optional $29 lifetime upgrade)
The Enterprise plan costs $399
Advantages:
Multiple analysis options Data protection (recovery vault)
Disadvantages:
Do not scan individual folders.
Not compatible for beginners
Does not have a friendly interface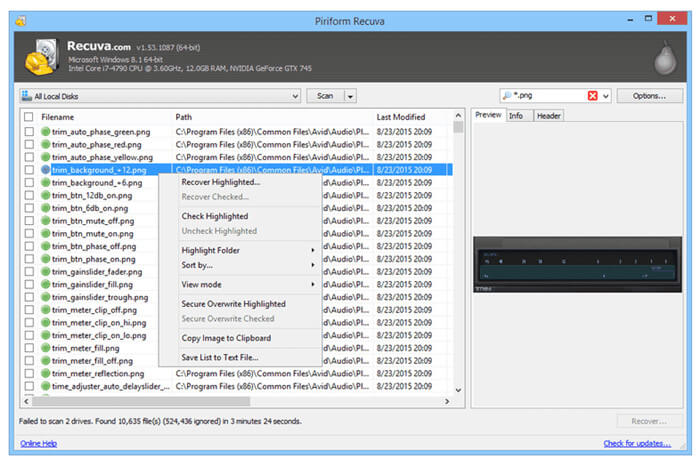 Piriform Recuva for Windows 11, the professional data recovery software, is different from other software because of its distinct feature of allowing users to recover their files by giving answers to several simple questions. This has made it an ideal choice for users.
Pricing Plan:
The Free plan costs $0
The Professional plan costs $19.95
Advantages:
Deep scanning
Safe deletion
Simple and inexpensive pricing policy compared to other software
Disadvantages:
No official assistance under the free version
Inconsistent recovery results
When you lose important data on Windows 11 PC, don't save new files to the hard drive where you lose your files. Just choose a data recovery program to help you get lost data back before it is completely overwritten by new data. Do Your Data Recovery Free is one of the best Windows 11 data recovery software. Just download it and use it to get lost data back.
Do Your Data Recovery
Recover permanently deleted files on Windows 11.
Recover corrupted or inaccessible data on Windows 11.