Installing the operating system and transferring all of your data to the new drive is unnecessary after cloning the hard disk since all of these items are already copied to the new drive. An additional advantage of the method is creating an additional hard drive with an additional setup volume.
In the case of an unanticipated catastrophe, you may easily boot your Mac using this method. When upgrading your Mac to a new SSD, cloning your hard drive to the new SSD is always the best option. Creating a one-to-one clone of your Mac's primary drive, which is completely bootable and identical to the original, is achieved through cloning.
Concerning the controversial subject of cloning, what are some things you want to achieve via the procedure? Please read this guide for individuals who wish to clone macOS using Samsung T7 SSD.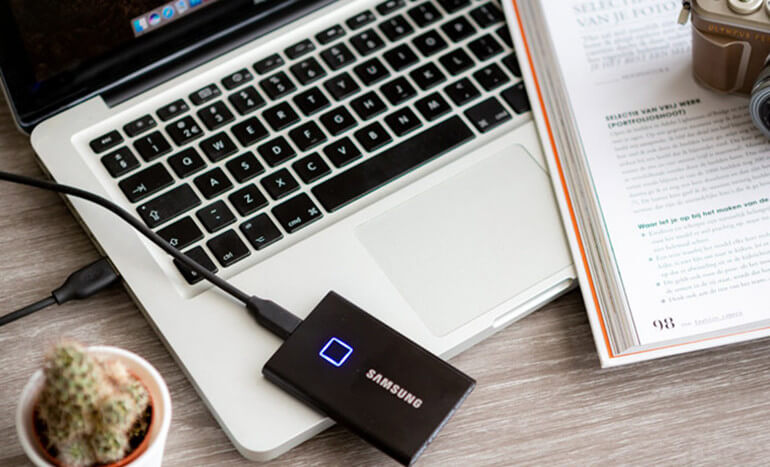 Why Should I Use A Samsung T7 SSD to Clone for Mac?
In terms of cloning, what are your visions? If you want to install new software, replace an old or broken Mac drive, or even create a bootable Mac hard drive from scratch, build a clone of your existing Mac hard disk first.
Using cloning, all of these conditions may be satisfied. It may also be quicker to boot up your Mac in an emergency if you have an additional hard drive that has the setup volume on it, rather than upgrading the operating system, relocating files, folders, and other configurations on the new hard drive.
How to Create A Bootable Clone for Mac HDD/SSD
To update your Mac HDD/SSD, follow these steps to make a bootable clone. The destination disk must have the same amount or bigger of space as your Mac's current drive. You risk losing vital data if the new disk is smaller than the old one.
To begin the process of cloning a Mac drive to a Samsung T7 SSD, let's get started:
#1 Download and install DoYourClone for Mac.
DoYourClone for Mac is a powerful and easy-to-use disk cloning application. It can clone disk on Mac and create a bootable clone backup.
Clone HDD, SSD and external device on Mac.
Create a disk image backup on Mac.
#2 Select the Samsung T7 SSD as the destination drive.
Open DoYourClone for Mac, then select disk cloning mode - Clone OS. It can help you securely clone Mac startup disk to an external hard drive and make it be bootable. Just connect the Samsung T7 SSD to your Mac and select it as the destination drive.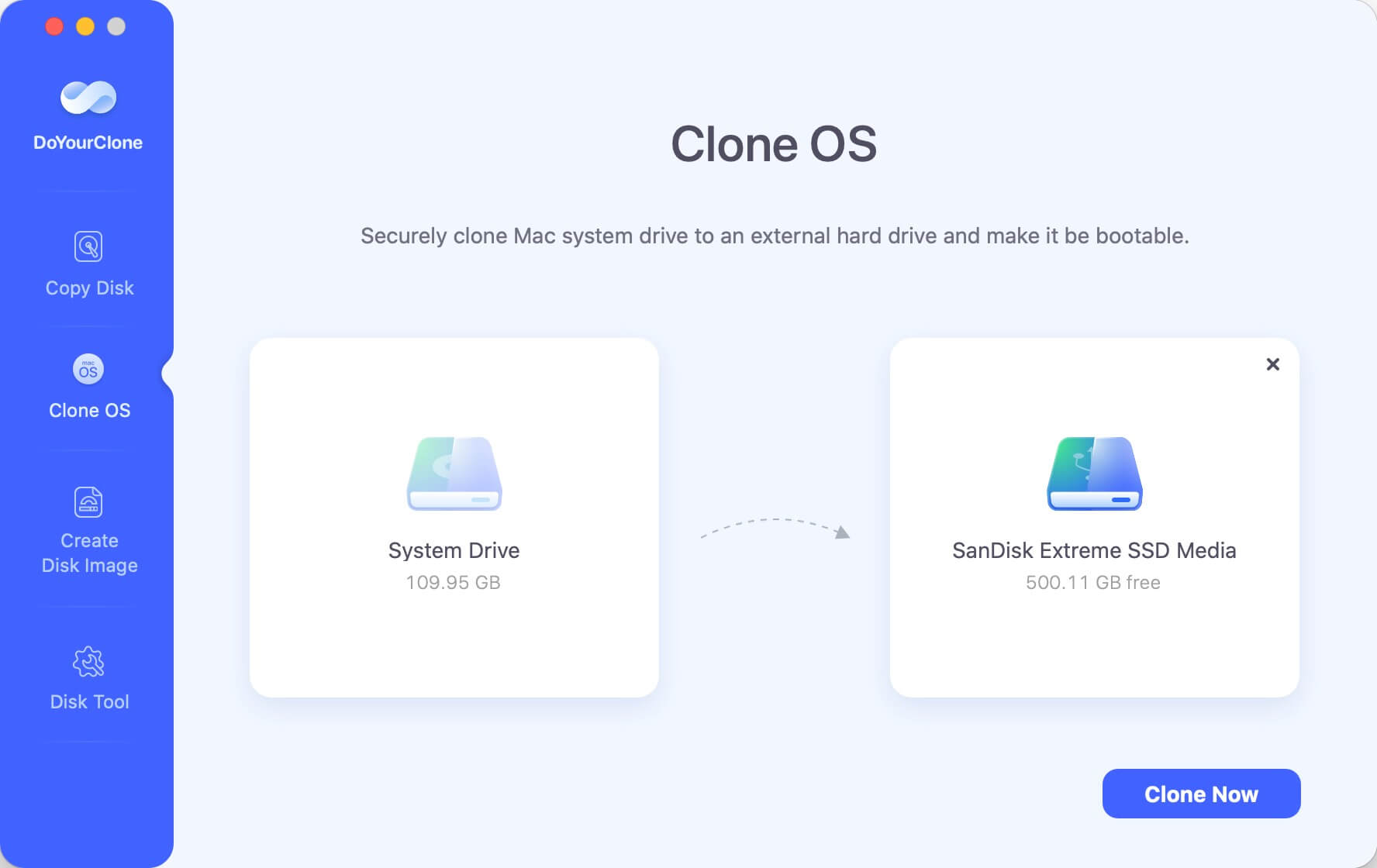 #3 Clone Mac startup disk to the Samsung T7 SSD.
The system drive will be selected as the source drive, just click on Clone Now button to securely clone all data including macOS data, files, apps and settings to the Samsung T7 SSD.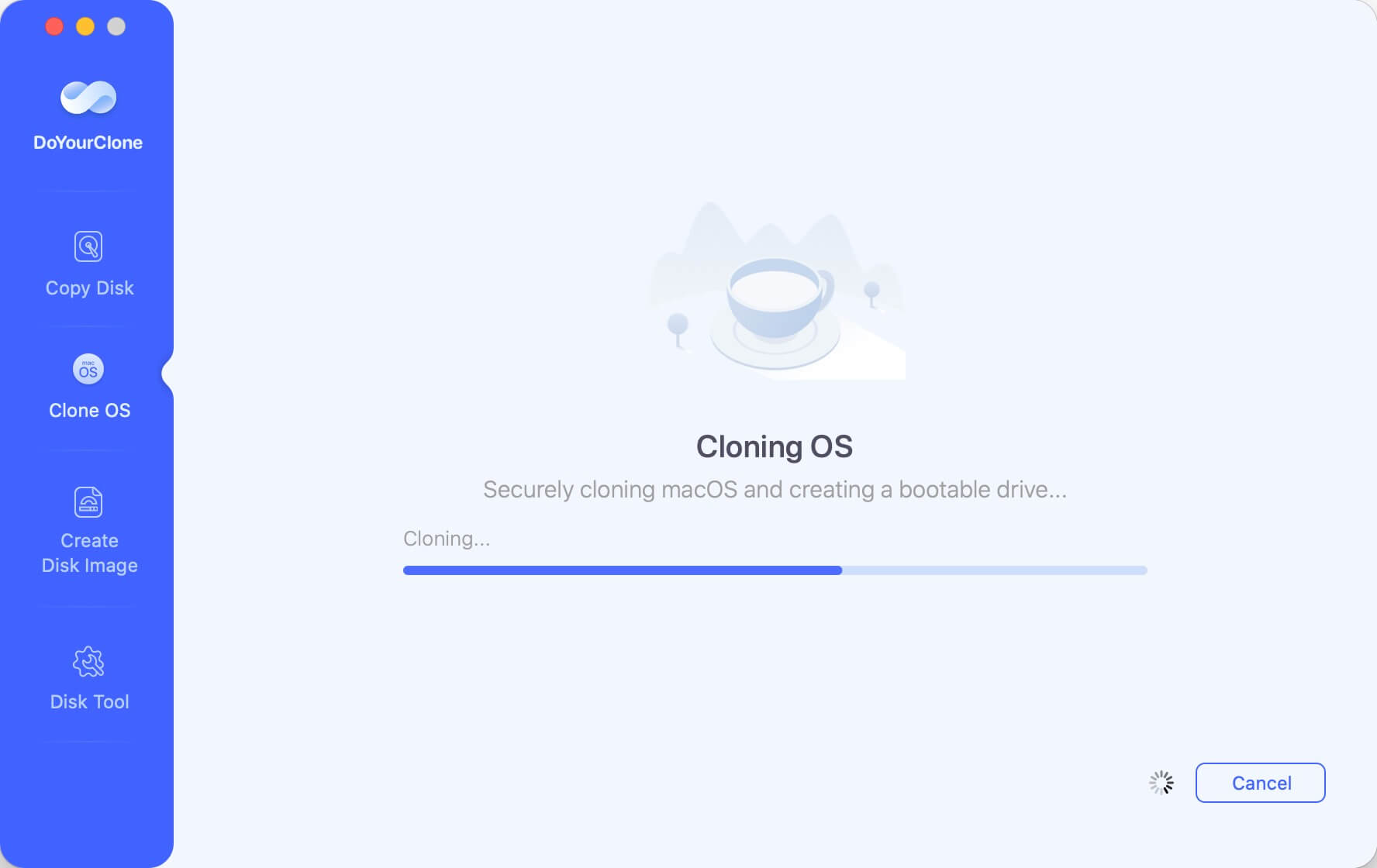 Once the process gets finished, you can use the Samsung T7 SSD as a bootable disk (check here to see how to set Samsung T7 SSD as the startup disk on Mac). You also can use the Samsung T7 SSD as a disk to restore macOS in macOS Recovery mode.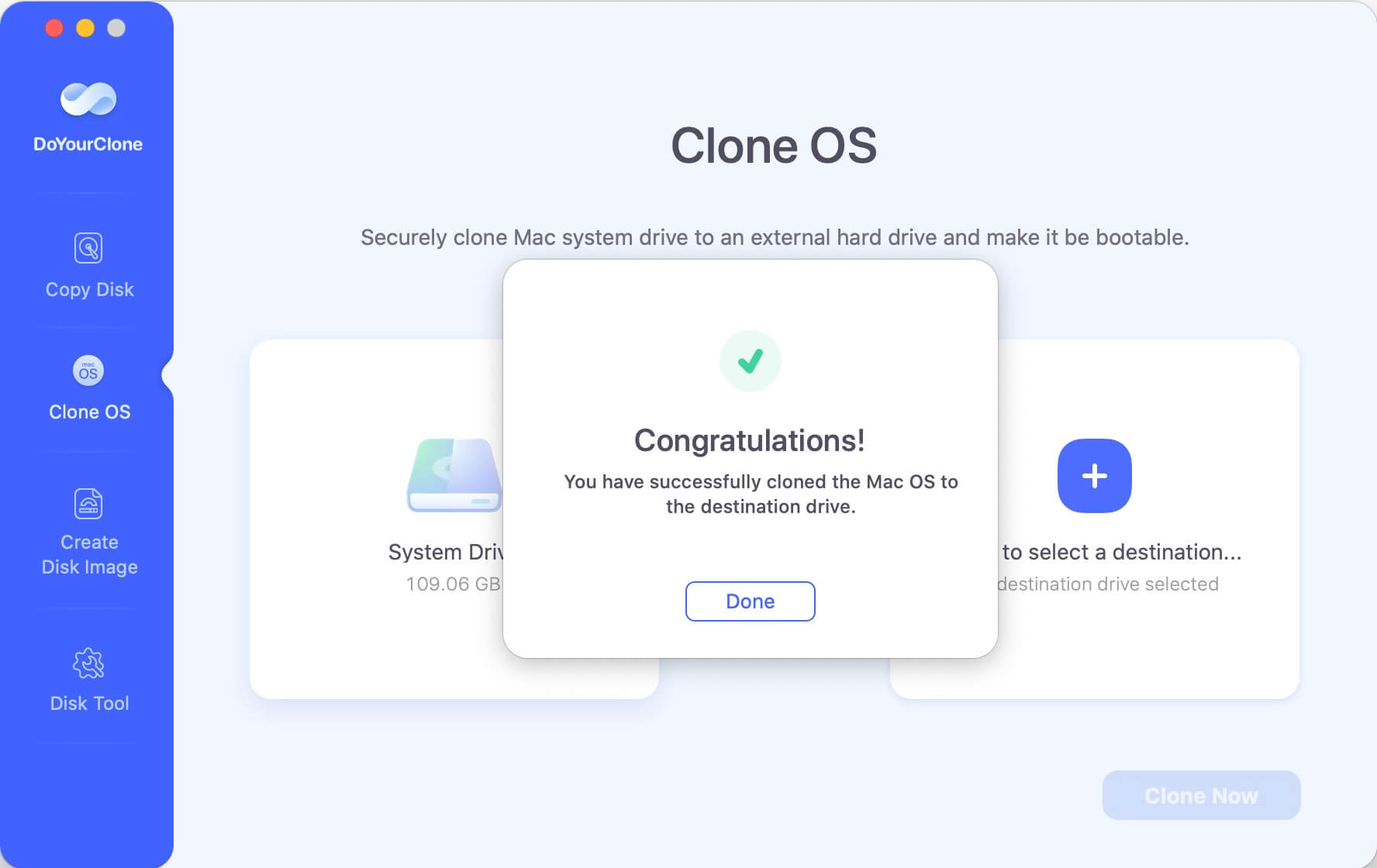 DoYourClone for Mac also can help you copy files from Mac to the Samsung T7 SSD and create a disk image of your Mac startup disk to the Samsung T7 SSD. Check full user guide >>