"I am going to sell my old computer. But I have ever stored more than 100GB private data on the hard drive. How can I permanently destroy the data stored on the computer including the existing data and the deleted data. I don't want to other people recover the data that I have deleted or formatted. Just want to permanently destroy the hard disk drive data, what should I do? " – Constain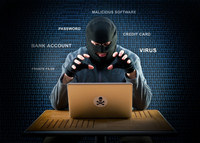 In this day, internet crimes grow more and more rampant. The cyber criminals can steal your private, financial or business information by recovering the deleted/formatted data from your old computer device. For example, you sell your old computer on eBay, you may only delete all the data on your computer or just format the hard disk drive. You think your computer is empty now and your privacy is safe, nobody will get your deleted/formatted data. You are completely wrong. Other people can easily recover your deleted/formatted data from the computer that you sell.
The deleted/formatted data can be recovered because that you have not destroyed the data and the disk space of the deleted/formatted data is not overwritten by meaningless bytes. To permanently destroy the computer data, you need special data erasing software.
Super Eraser is a powerful data destruction tool. It is equipped with advanced data erasing methods that recommended by US Army. It will permanently destroy your computer data and overwrite the disk space with random bytes. After you use Super Eraser to destroy the computer data, nobody can recover your data even with the most powerful data recovery software or manual date recover service. It means the data that contains your private or sensitive information is permanently lost from your computer hard disk drive. Now, you can resell, donate, discard your computer, or share your computer with other people.
Three Modes to Permanently Destroy Computer Data
Whether you want to destroy partial data or destroy all the data, Super Eraser can meet your needs. It offers three data erasing modes for you to permanently destroy computer data under different situations.
Mode 1: Selectively Destroy Files/Folders on Your Computer
This is the most time-saving mode to destroy data on your computer. It will destroy selected files/folders on your computer rather than wiping the entire hard drive. It is the best solution when you are going to destroy some files or folders that contain your private/business information.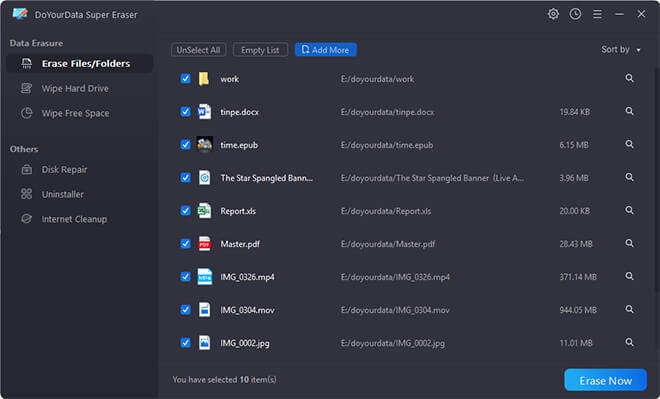 Mode 2: Permanently Destroy All Data on Computer
When you are going to resell or giveaway your older computer, you can use this mode to completely and permanently destroy all data on your computer hard disk drive. This mode will destroy all the existing and history data (deleted/lost data) on your computer hard disk drive.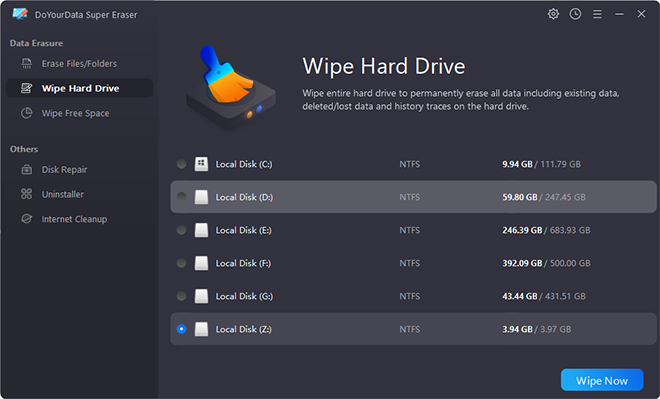 Mode 3: Destroy Deleted/Lost Data on Computer Hard Disk Drive
When you have deleted a lot of files on your computer, and you don't want to other people recover them, you can use this mode. The deleted/formatted data and history traces are stored on the unused disk space. This mode will wipe the unused disk space to destroy all the deleted/lost data and traces.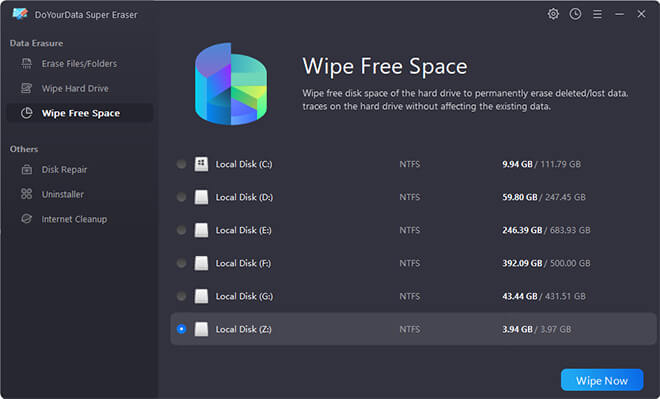 Download DoYourData Super Eraser to permanently destroy sensitive data on your computer: