Although RAID arrays can solve many storage issues, such as speed and capacity constraints, some RAID designs make it more difficult or even impossible to retrieve data from a damaged disk or numerous failed drives. The RAID level you select may be influenced by this information, but failure is always a possibility. Knowing when and how a disaster might occur might assist prevent disc failure and increase your chances of recovering RAID data.
These reasons for data loss and RAID failure are frequently linked, with one thing happening then another.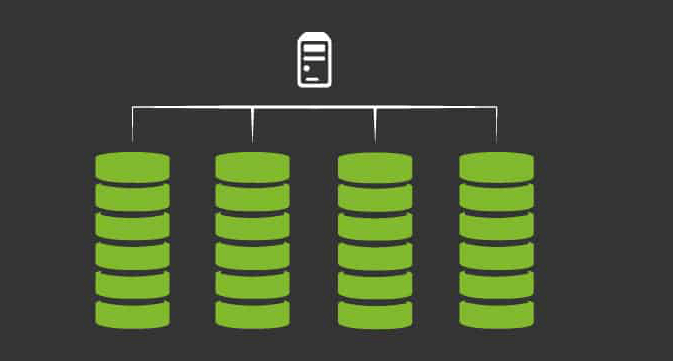 Device Malfunction
Because power surges frequently result in controller faults, one of the most frequent causes of data loss, it is crucial to pick the appropriate choices for surge protection.
Absence of Partition
Partitioning can be used to minimize RAID speed loss. RAID failure, however, can happen if the system is unable to locate a particular partition. This might occur if your partitions have recently undergone changes or if a failed RAID stripe corrupted the partition, leading to drive failure. Furthermore, RAID failure or data loss may occur if the system is unable to recognize a partition even though it exists.
Energy Surge
Similar to how a power surge can harm a personal computer, a RAID array's hard disc can be damaged, resulting in data loss. In fact, the controller could break down as a result of a power surge.
Data Erasure
Even while you generally don't want to destroy important data, it can happen. A reformat frequently deletes data that you didn't mean to. The saying "better safe than sorry" is one we've all heard, so back up your data before you reformat any machines.
Malware
RAID failure is unpleasant, whether it's brought on by a virus or another form of malware. Use reliable firewalls and antivirus software to safeguard your gear and data. Use redundant backups to prevent losing important data to ransomware.
Several Disk Failures
You may almost certainly anticipate a complete RAID failure if several hard drive discs fail at once. Multiple drives can malfunction due to software settings, hardware incompatibility, and power surges.
Default Value or Registry Error
The fact that a system setting or registry issue can cause RAID failure demonstrates how crucial software can be for hardware performance. Before confirming any options, make sure to double-check them. Avoid unintentionally changing your settings, which can occur when updating software.
Unsuitable Replacement Drive
It might be disastrous if you choose the wrong replacement for your RAID array. Similar to how you'd wish to avoid it, utilizing a drive that is incorrectly formatted in your setup could have unfavourable results.
Rebuild issues may result in drive failure and data loss even if your replacement should be compatible.
Application Improvement Data loss can occasionally result from software upgrades, particularly when doing so disables access to the RAID drive for any reason.
How to Prevent Data Loss in RAID
Knowing the many kinds of RAID failures that can occur can help you to understand when those failures are most likely to occur. For instance, you might suffer a failure after installing new hardware or changing the design of the programme; thus, before making any modifications, you should double-check the compatibility of the hardware and the software changes.
Power surge failures may occur following a storm or another electrical catastrophe. Utilizing a datacenter with enterprise-level battery and generator backup will help to reduce this risk. Additionally, as no drive lasts forever, it's possible that drives fail more frequently after years of nonstop use, under conditions of extreme stress or heat, or both.
You should create backups since you cannot predict with certainty when a RAID failure will occur. Regardless of whether you utilize on-site physical storage, the cloud, or both, redundant backups provide even greater security. If you have the money, you might also think about replacing outdated drives before they break. To reduce the danger of lost data and productivity, you might decide to buy and install a new disc, which can be more expensive than buying a drive alone.
Can Data Be Recovered from A Raid Disk That Failed?
Nevertheless, there are situations in which you might need to restore your data from a RAID or a single drive. You might be tempted to attempt data recovery on your own, which could work in some circumstances.
Depending on the RAID layout that has failed, the recovery procedure varies, and there is a steep learning curve for those without prior knowledge.
When one or more discs fail, when there is a failure unrelated to discs, or both, RAID 0 failure might happen. Since this layout lacks fault tolerance and redundancy, it is impossible to retrieve data from a failed disk. It might be feasible to recover RAID DATA from the other drives.
Failure of one or more hard drives, operator, or controller problems are all causes of RAID 5 failure. Data can be recovered from a single failed disc but not from several failed drives since RAID 5 is redundant. However, it could be possible to get information from the remaining disks.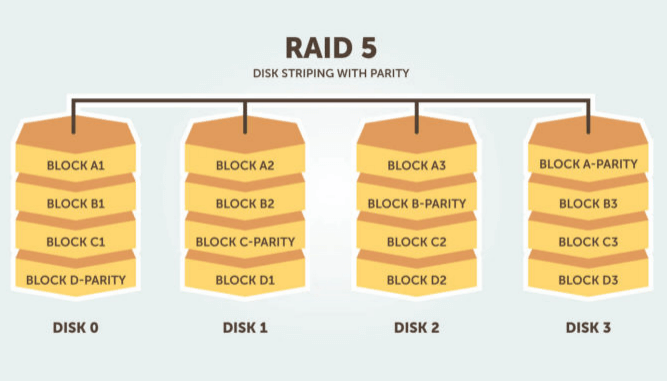 Solutions for RAID:
Recover deleted, formatted or lost data from RAID >>
Permanently wipe data before selling or disposing of an old RAID hard drive >>
DoYourData Products
Permanently delete data from any device or disk to prevent data recovery.
Free Trial