In order to have quick and easy access to all of your data, you should always store your data on an external drive, such as a USB flash drive, in different files. USB drives allow you to take your data wherever you go. However, you may encounter an error message stating that "all files are shortcuts" when attempting to use the USB drive with another computer.
How can I access the shortcut files? At the very least, can you get the data back? Removable drives are notorious for this. Until then, don't format it. A virus or Trojan has attacked your media device, and all folders have been converted into shortcuts. But don't be alarmed! You can remedy the situation and recover any concealed or missing data in simple steps.
What Makes A Folder Become A Shortcut?
Your healthy folders will be turned into shortcuts by the Autorun.inf worm and virus. When connecting it to theirs, infected systems may infect your operating removable storage device. Typically, it hides them.
When A File Folder Becomes A Shortcut, Typical Symptoms
The most common signs of turning a file folder into a shortcut are the following:
You are unable to open the folder where your files are stored.
All files and folders are transformed into shortcuts that display 1KB, 2KB, or any other low-level value of their original size.
The disk might become very sluggish at times.
Fixes For Shortcuts To Files And Folders
Take it easy if you find that your folders have been turned into shortcuts! It isn't that bad. Many users have come up with a solution to the same problem. We'll show you how to fix folders that have been turned into shortcuts without destroying any of your data.
Method 1: Using Antivirus
Downloading antivirus software and running a full system scan is the best way to get rid of the virus quickly. If any viruses are discovered, follow the on-screen instructions to get rid of them as quickly as possible to keep your computer safe. Listed below are the steps to follow:
Open an Antivirus or Anti-Malware Program by clicking on it.
Practice by selecting Scan. Scan in its entirety.
Click Ok.
Next, see if you can get into any Folders.
Method 2: Turn On The Visibility Of Hidden Files And Folders
Changing the file explorer settings to retrieve hidden files and folders might help if your photos or films on an SD card or USB storage become hidden or shortcuts.
The first step is to press the Start button and then choose Control Panel.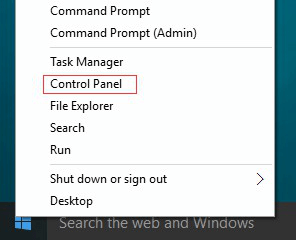 Go to Appearance and Personalization.
Using the File Explorer Options, click on Show hidden files and folders.
Choose the View tab.
Pick Show hidden files, folders, and drives under Advanced settings, and then press the OK button.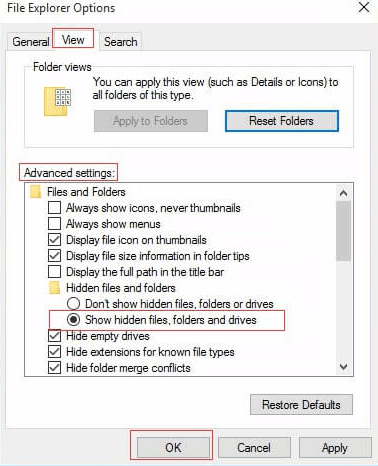 Method 3: Remove Autorun Files
When you use a flash drive, a virus is automatically activated. The infection might spread across your system when the autorun file opens a USB device. Antivirus may not flag an autorun file; therefore, it's best to remove it manually.
USB drive may be plugged into your computer.
Open the Command Prompt as an administrator.
Using this command, you may relocate to a USB storage device.
Flash drive letter: Example E:
List all the files on your hard disk using this command.
dir /w /a
Autorun files may be deleted by using this command.
del autorun.inf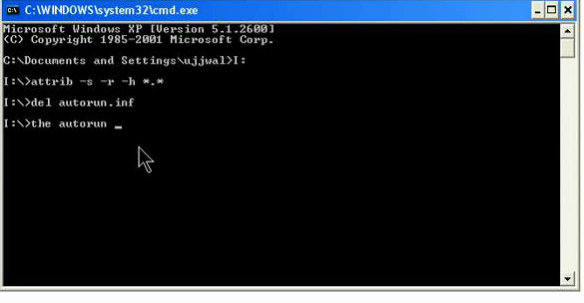 Restoring Data After Shortcuts Have Been Removed
When the shortcuts have been removed from your device, you may view the folders to see whether the data is safe. Don't panic if the data are still unavailable or if you can't view any previously stored data. After erasing the shortcut malware, you'll discover how to restore deleted files.
Start by downloading a good data recovery program. One of the most popular tools for recovering deleted, formatted, or virus-infected data is Do Your Data Recovery.
Do Your Data Recovery
Recover deleted or lost files.
Recover lost files due to formatting, virus infection, logical error, etc.
Supports restoring files that were deleted or concealed by the virus. Just three simple actions are required to recover data from a device after deleting shortcut folders:
Start the Do Your Data Recovery and choose the partition where you lost your data. This might be an internal hard drive, an external disk, a USB, or an SD card. Now click "Scan."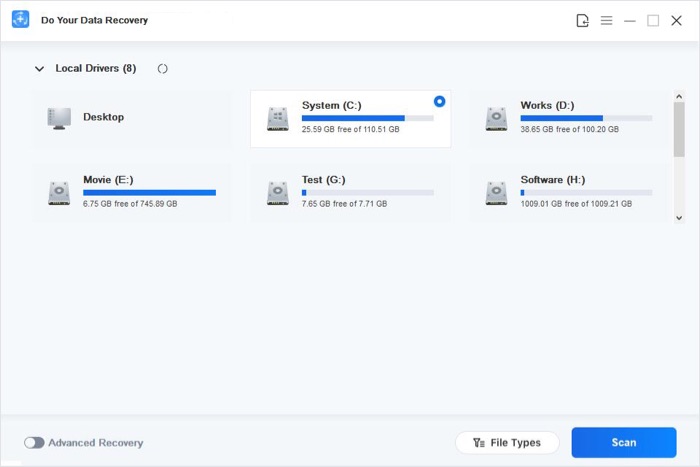 Scanning the hard drive.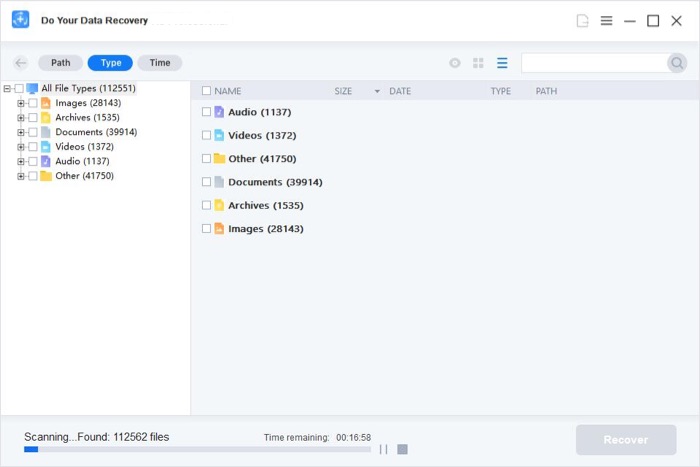 Search results may be narrowed down by using the left or top right corner file format filters. Clicking "Preview" or "Double-clicking" a file will show you a preview of its content.
Select any file you wish to recover and click "Recover" to restore them to a secure place. The data you've retrieved should not be put back on the same disk where you lost it.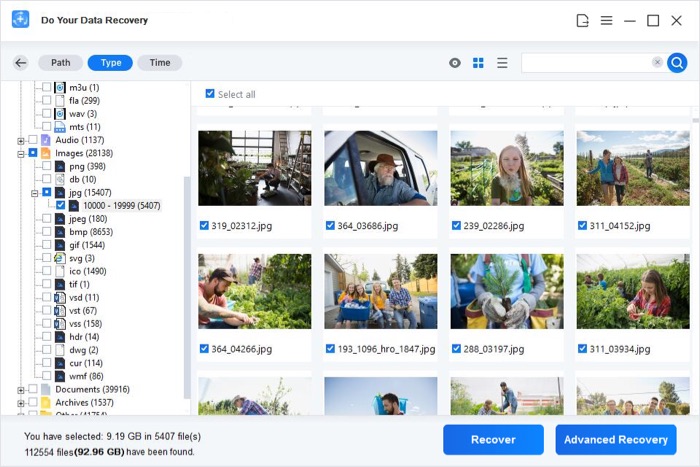 Conclusion
When a virus attacks a computer, one of the most troubling situations is that of folders being changed into shortcuts, which must be revealed as quickly as possible in order to remove the virus. As a last precaution, be careful to back up any critical data that you may have stored in the folder. If you want to recover files after shortcuts error, just try Do Your Data Recovery to recover the files when they become shortcuts.