Secondhand computers are a great option for budget students who want to upgrade their equipment before the new school year starts. More and more schools are adopting online education, making the student computer more crucial than ever.
But how can you tell if what you're getting is any good? If you're scared of Apple's high prices for new computers, purchasing a used Mac is a terrific choice. They are sturdy, their macOS is regularly updated for free, and the AppleCare+ protection plan may be sold to a new owner if the previous one isn't used.
However, there are several precautions you should take before purchasing a used Mac to avoid unpleasant surprises.
Before You Buy An Old Mac
Inspect these components before concluding the sale, regardless of how you expect to get the Mac.
Turn off the Mac and start it up again from a cold boot to check whether you can log in using the supplied credentials or finish the macOS setup process.
Make sure you can access macOS Recovery by doing a standard restart from the Finder while holding down Command-R. The Mac should try downloading macOS Recovery from Apple's website and installing it if it isn't already there.
Disk Utility may be accessed from Recovery. Is there any way to mount the drive without entering a password? And make sure there are no errors detected by running Disk First Aid.
That's a good starting point, but you can and should look more into it.
But what if you lose access to your Mac because you forgot the password? It's natural to feel rushed when you've tried unsuccessfully to log in repeatedly using a password you're confident is correct. Don't. Do nothing except unwind and take a few deep breaths. You will not be locked out indefinitely.
Apple is aware of the personal pain that may be caused by losing access to one's job because of a forgotten password. Therefore, there is a utility in Mac OS for just such a case. It's possible to do this in a few different ways.
Methods for Accessing A Locked Mac
The Mac doesn't need a password to access it again. There are other approaches, but I've included the simplest ones here.
Reset Your Apple ID to Reset The Password for Your Mac
Resetting your Apple ID is the quickest solution to regain access to your Mac.
First, go to the login page and choose your user account. Then, in the password area, click the question mark.
Click the down arrow next to "reset it using your Apple ID."
Type in your Apple ID and password, and press "Next."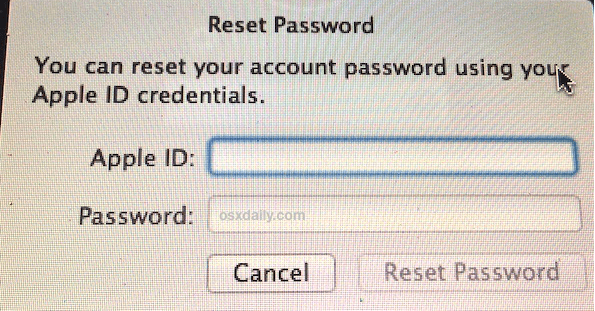 Generate a new password and hint.
It's important to note that the Apple ID account page can assist you in recovering your Apple ID and password if you have forgotten them.
If FileVault Is Enabled, Use Reset Password Assistant
If FileVault is enabled, the Reset Password assistance may be used to create a new password. Just do what's written down here:
Wait for your login screen to load. When you enter Recovery OS, you will see a notification instructing you to restart your Mac by pressing the power button.
Hold down the power button while turning your Mac off.
Turn it back on by pressing the power button again.
Choose the "I forgot my password" link on the Reset Password box.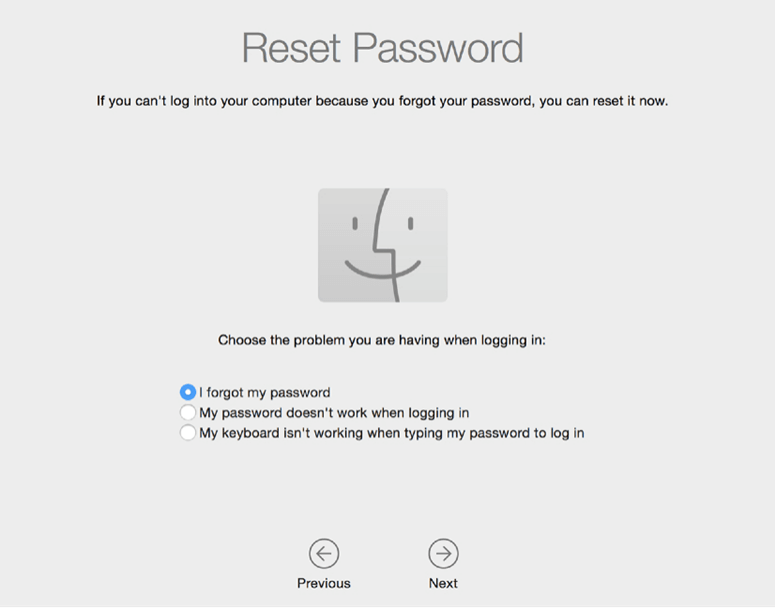 Click the 'Next' button.
Click the Next button after entering the FileVault recovery key or Apple ID password to access the "Macintosh HD" drive. Once you boot up, you'll see that the starting volume is available.
This screen shows a list of user accounts. Choose the account for which you need to change the password.
Click the 'Next' button to proceed.
Change your password now. The password and the new password hint must be double-checked. The next step is to press the Next button.
Password recovery for your account has been completed. The Mac has to be restarted. Use the new password to access your account as soon as it starts.
Use the Other Admin Account
You may unlock your Mac using a different admin account without a password.
By default, Mac's administrator account belongs to the people who first set up the machine. Alternatively, you may monitor things by signing into your account and visiting the Settings menu. Visit Users & Groups now to check out the complete list of Mac users.
To change user passwords, click the "Admin" link next to one of the account names shown.
To access the admin panel, choose "Users & Groups," then "Lock" and "Login." To change the password for a specific user, go to their profile and click the "Reset Password" option.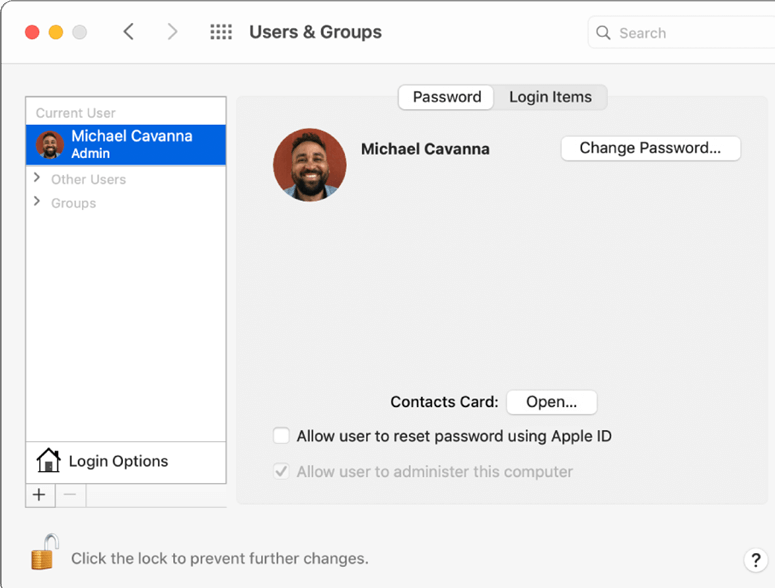 Conclusion
Here you will find methods to access your Mac without a password. With so many gadgets requiring passcodes, it might be challenging to get access if we lose track of the master password. However, you can overcome Mac password security if you know what you're doing.
DoYourData Products
Clone HDD, SSD, Mac OS, external disk, USB drive, and more under Mac OS.
Free Trial