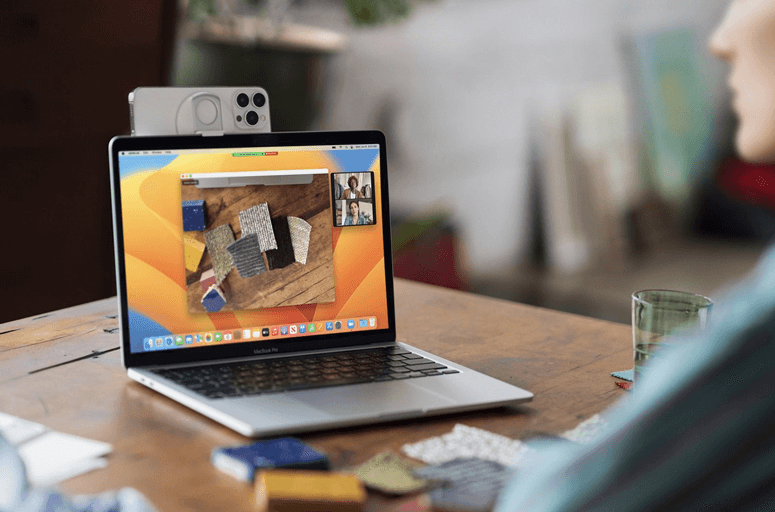 Summary: If you want to recover lost data on macOS Ventura, data recovery software is a good choice. Here, we will recommend best 5 data recovery software for you to recover deleted, formatted or lost data from SSD, HDD, USB flash drive, memory card, digital camera after upgrading to macOS Ventura. Most of the software also support for other macOS versions or OS X versions.
Quick Navigation:
These days, data loss is extremely common. People are recommended to take safeguards against it because of this, yet sometimes data loss can happen at any time, regardless of your preparations. The first actions you take following a Mac data loss determine whether or not the lost data may be restored. Therefore, it is crucial that you choose your actions carefully immediately following the loss of data. Once you have experienced it, bear in mind the following fundamentals:
What should I do if I lose data on a Mac?
Stop utilizing a certain partition right away if your data loss is contained to that partition. The likelihood that new data may overwrite older ones if you continue to use that partition is extremely high, which could result in irreversible data loss.
Make a backup of the remaining data on an external hard drive if the data loss only affected a single partition. You can eliminate the possibility of losing the remaining data by doing this.
Try to check the trash bin to make sure you have lost data before you freak out or start looking for expensive solutions to recover it.
Best 5 data recovery software for macOS Ventura
In this article, we will focus on data recovery on macOS Ventura. We will introduce 5 free or paid data recovery software for you to recover lost data after upgrading to macOS Ventura.
The best and most reputable software suite for recovering lost or deleted data on a Mac is Do Your Data Recovery for Mac, which employs contemporary measurements and approaches. All Mac gadgets, including M1 Macs, M2 Macs, Intel-based chip Macs, external hard drives, memory sticks, USB flash drives, cameras, and so on, can easily be used with it. Additionally, it works with all versions of Mac OS X 10.10 and macOS 13 (Ventura) as well as Windows 11/10/8/7/XP/Vista.
You may recover data from various types of devices, including formatted disks, lost partitions, external drives, USB drives, digital cameras, and more, with its assistance. With a recovery rate of more than 96 percent, it enables you to recover all files. Out of all the data recovery tools, this software has the best preview functionality.
For all devices with the file systems FAT16, FAT32, HFS+, APFS, and NTFS, full data recovery is supported. It offers free version, pro version and enterprise version for data recovery on macOS Ventura.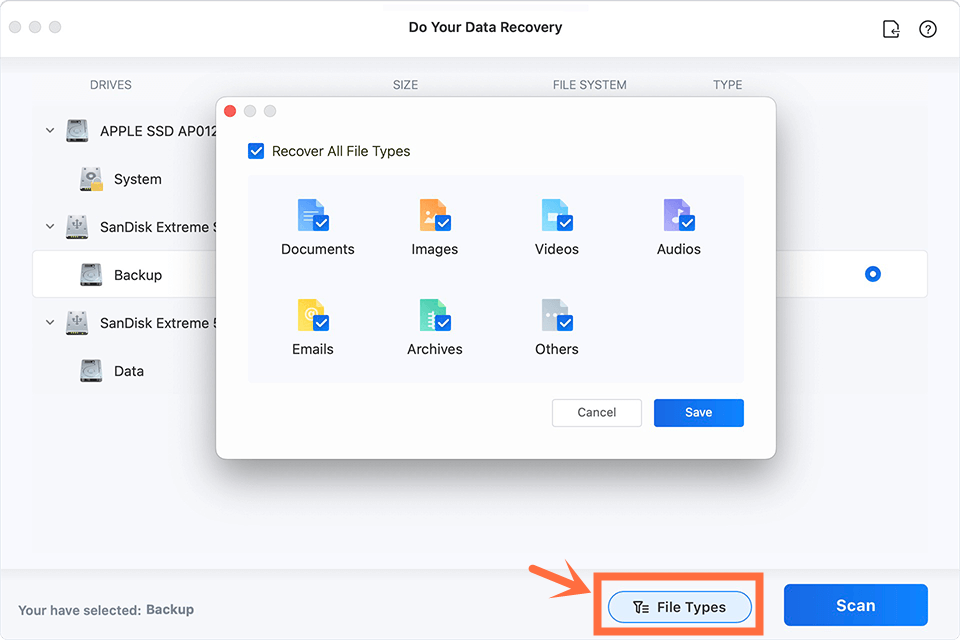 TogetherShare Data Recovery for Mac is another powerful data recovery software for macOS Ventura. This software supports to recover all file formats including images, videos, audio files, documents, emails and more. The deep scan mode is able to recover deleted, formatted and lost files.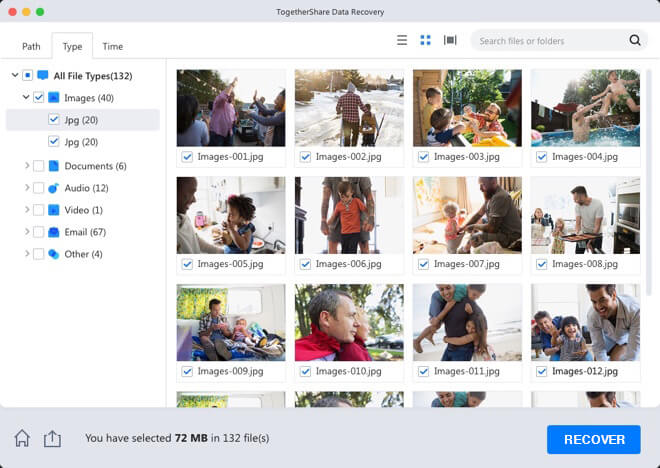 The finest data recovery software for Mac is Stellar Phoenix Data Recovery, which can restore lost or deleted data from all Mac devices, including the Mac Pro, MacBook Pro, iMac, and MacBook Air.
Vector and raster files are effortlessly recovered from Mac, but Polaroid raw file recovery is not supported. You may preview files during scans thanks to the software's sophisticated settings, however doing so slows down the scans.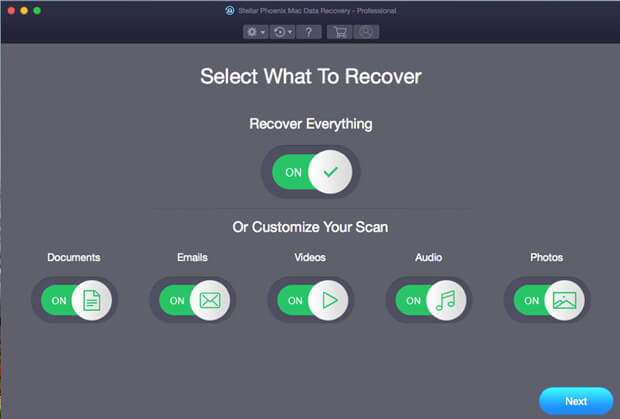 One of the best Mac data recovery software programs, Data Rescue for Mac was created specifically for the Mac operating system.
It generates a bootable disc, recovers discs that are only partially functional, and offers an easy-to-use interface. But not all media files may be recovered by the free version.
Data Rescue for Mac is a lightweight software suite with effective data recovery tools.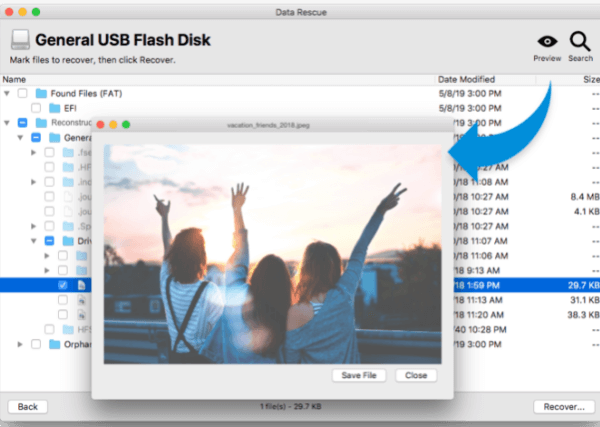 A Mac recovery utility called PhotoRec can restore data from SD cards, pictures, video card memory, and disc partitions that have been formatted or damaged. But the Mac recovery software's user interface is only usable by IT experts and those who are familiar with technology.
It recovers several file types, including Office, PDF, ZIP, HTML, and other graphical forms, and it has more than 480 file extensions. However, the operating systems that are supported are Linux, Mac OS X, Sun Solaris, FreeBSD, NetBSD, and OpenBSD.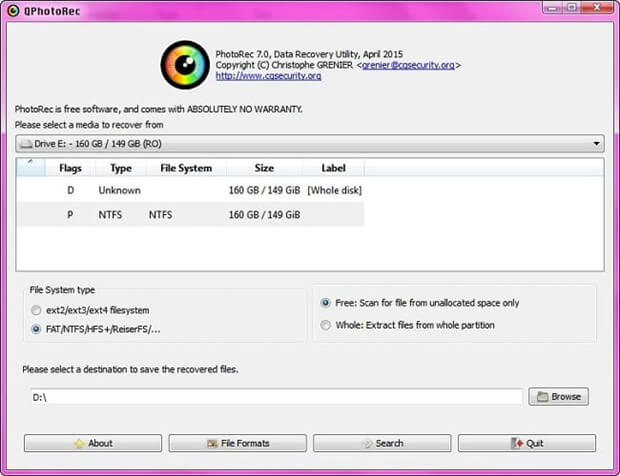 How to Protect Your Mac's Data?
Take care when using your Mac and data. Avoiding the aforementioned instances of data loss is preferable.
Avoid downloading third-party software from dubious sites if a virus or malware attack is possible.
Make it a practice to often save critical documents as you write and read. Office files have an AutoSave feature that you can use.
Stop writing fresh data to the same drive or external device as soon as you discover data that has been lost or erased to improve the likelihood of recovery.
---
Steps to recover lost data on macOS Ventura
Data recovery from macOS Ventura system is pretty simple if you have installed a good data recovery app on your Mac. Here, you can download and install Do Your Data Recovery for Mac on your Mac computer:
Do Your Data Recovery for Mac
Recover permanently deleted files after upgrading to macOS Ventura.
Recover formatted or erased data on macOS Ventura.
Recover inaccessible, corrupted data on macOS Ventura.
Step 1. Open Do Your Data Recovery for Mac, then select the hard drive where you delete or lose your files.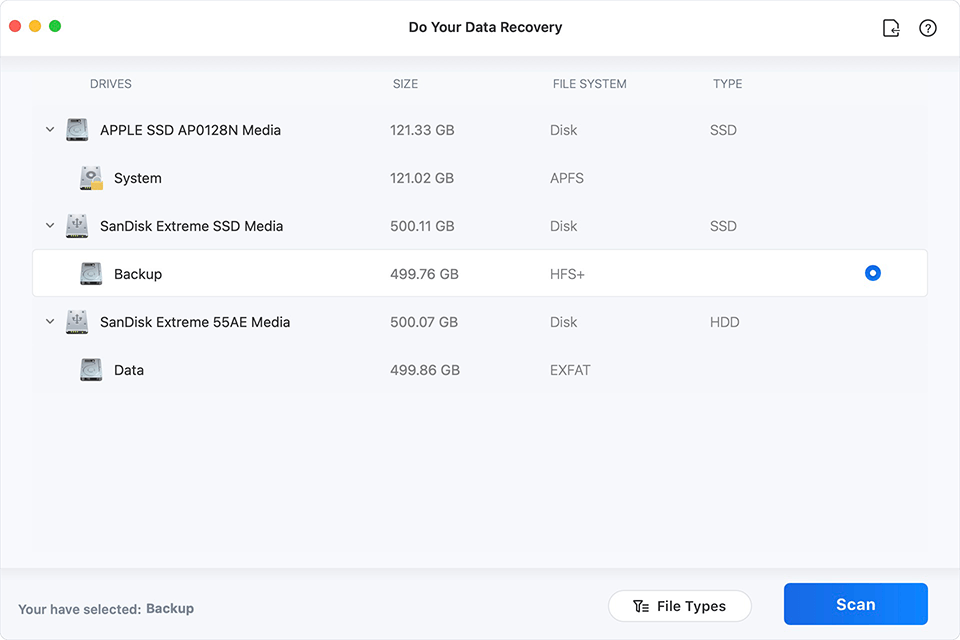 Step 2. Click on Scan button to scan the hard drive. If the quick recovery mode can't find all lost files, just try advanced recovery mode.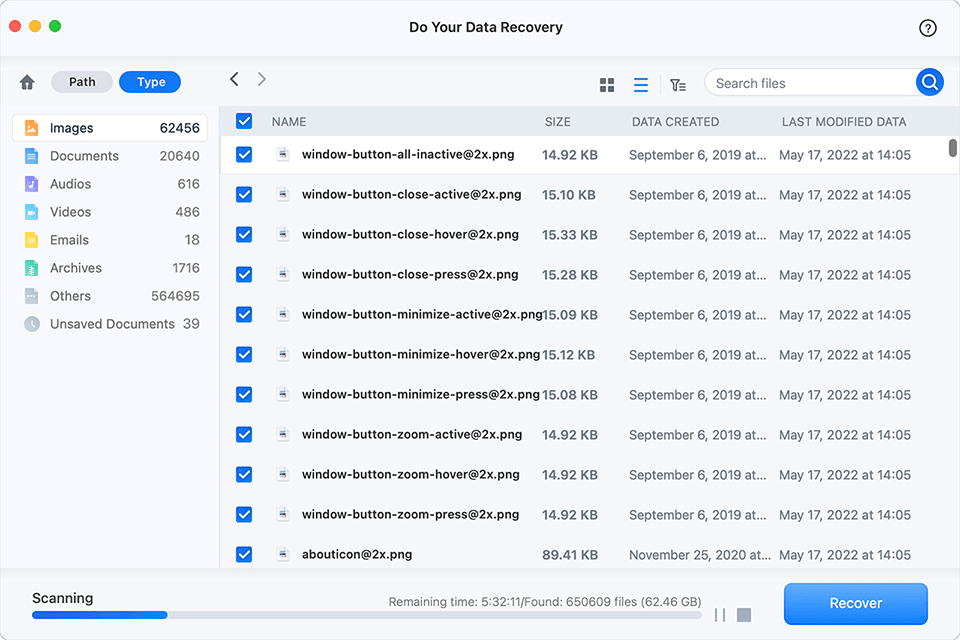 Step 3. Once the scan is completed, you can preview all recoverable files. Then selected the wanted files and save them.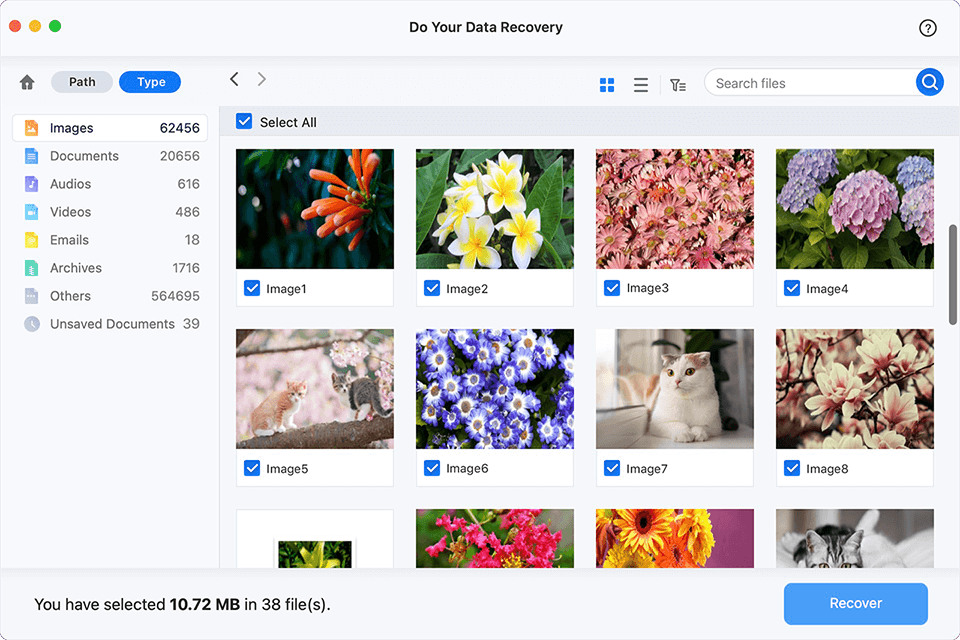 Do Your Data Recovery for Mac is able to find every recoverable file from your hard drive. It also can help you recover lost data in macOS 12, 11, macOS 10.15, 10.14, 10.13, Windows 11, Windows 10, Windows 8, etc.