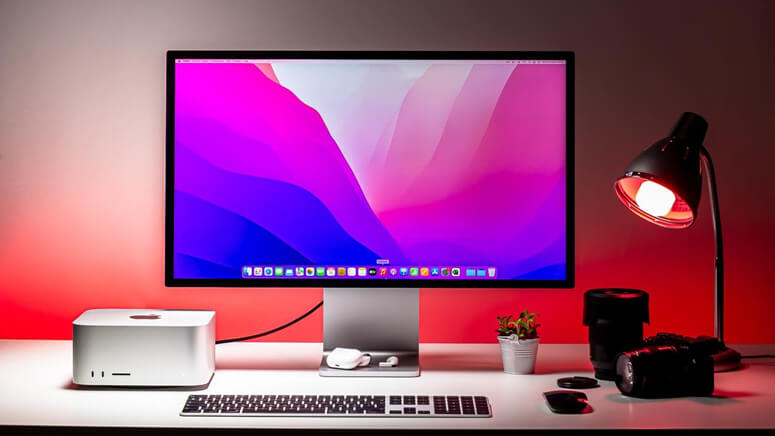 Nowadays, it has become very common to accidentally lose your data from your computer. This is true whether you are a Mac user or own a Windows-based computer.
There are many accidental reasons attributing to this phenomenon. An accidental click on your Mac's 'Empty Trash' command can leave you stunned as you may not be ready to delete that data from the Trash yet.
You were looking to delete some unnecessary stuff using the Command + Delete combination but accidentally deleted some important file/s too; that should be a painful event, without a doubt.
Conversely, files can also disappear in case you have unknowingly sent them to the Trash. You may also have misplaced file/s or folder/s in the adjacent folder.
In this article, we are going to give a brief look at some methods that Mac users can try to recover their lost data. This guide includes the devices that are using Apple's new M1chips and the new macOS Monterey, therefore, also including the newly launched desktop, Mac Studio.
So, keeping that in mind, let us head towards different methods to help recover lost data from Mac Studio.
What is Mac Studio?
Mac Studio is the latest offering of Apple in the desktop segment of the computer world. It lies in the middle of the previously launched Mac Pro and Mac Mini.
Powered by the newer M1 Max or Ultra chipsets from Apple, Mac Studio comes in two versions. You can either buy a 10 core M1 Max/512 GB storage combo for $2000, or you can opt for a 20 core M1 Ultra/1 TB configuration for an extra 2000 bucks. Both versions can be upgraded with up to 8 TB of storage.
Apple describes this new entry of Mac Studio to contain 'outrageous performance' and host some of the most powerful chipsets ever 'in a personal computer'. Overall, the new Mac Studio promises to be a great addition to Apple's desktop family.
Different Methods to Recover Lost Data from Mac Studio
If you own a Mac Studio already and have lost some important files, then you can try various methods depending on the cause of the disappearance. These methods are given below in a brief fashion.
It is however possible that none of these methods will work for you if the cause is not related to the problems mentioned in this article. Therefore, if you still find it hard to spot your lost files, then you should ask for some expert help, instead of trying different schemes that may render your data to stay hidden permanently.
Method 1: Check the Adjacent Folder
In case, one or more files or folders seem to be lost, then you may have accidentally pushed them to one of the adjoining folders. If this seems to be the reason, then you should check the folder next to the file or folder that you lost.
If your file is there, then you are in luck otherwise you can check the remaining steps below.
Method 2: Check your Mac Studio's Trash
If you are struggling to find and recover lost data from Mac Studio, then you can also check your Mac's Trash. To do this, open the Trash of your Mac and try to find your lost file/s or folder/s. If you can find the required stuff, then copy it to someplace where you are not afraid to lose it again.
If this method didn't work for you, then you can check the remaining procedures given below.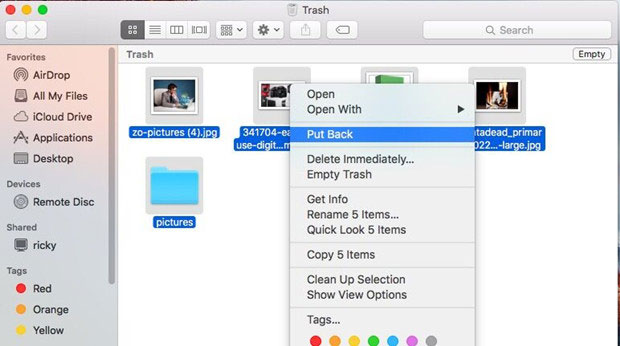 Method 3: Check your Cloud Storage or Backup
If you have lost an important file, then you may need to check your cloud storage such as Google Drive or Dropbox. There is a chance that you have made a backup of your important files, and your lost file or folder is also backed up among them.
Hence, it is a good idea to visit your cloud storage before you decide to use the advanced method given in the next step. If you have backed up Mac Studio using Time Machine, just try to restore the lost data from Time Machine backup.
Tip: You also can use a data backup software - such as DoYourClone for Mac to help you quickly back up data on Mac Studio. It even can help you clone Mac OS and create a bootable disk for Mac Studio.
Method 4: Use a 3rd Party Recovery Tool or a Recovery Service
Facing no luck by trying the above-given procedures? It is time that you use a 3rd party recovery software or service that can recover lost data from Mac Studio. There are certain factors that you should keep in mind before you opt for a recovery software or service.
For recovery software, keep in mind that it should support the latest macOS. Moreover, it should also have the ability to work on Apple Silicon chips as the latest Mac Studio requires both these options to tick, in order for recovery software to work. The same is true for a recovery service in case you are looking for one.
Do Your Data Recovery for Mac complies with both conditions i.e., supports both latest macOS and latest Apple Silicon chip. It promises to recover multiple file types such as documents, photos, videos, etc.
In case your Mac Studio has larger storage than 5 GB, this Mac Recovery Software has still got you covered as it affirms to support Mac storage higher than 5 GB.
Deleted the files accidentally from the Trash? Don't worry as the Do Your Data Recovery for Mac promises to recover lost files even if they were deleted from Trash. Download it here:
Do Your Data Recovery for Mac
Recover deleted, formatted, inaccessible, corrupted or lost data on Mac Studio.
Recover lost data from MacBook, MacBook Air, iMac, Mac Pro, MacBook Pro, USB flash drive, external hard drive, memory card, digital camera, etc.
It is very easy-to-use.
Don't save new files to the hard drive where you lose your files. Now, just immediately open Do Your Data Recovery for Mac to help you recover lost files from Mac Studio.
Step 1. Open Do Your Data Recovery for Mac from Launchpad, then select the hard drive where you delete or lose your files.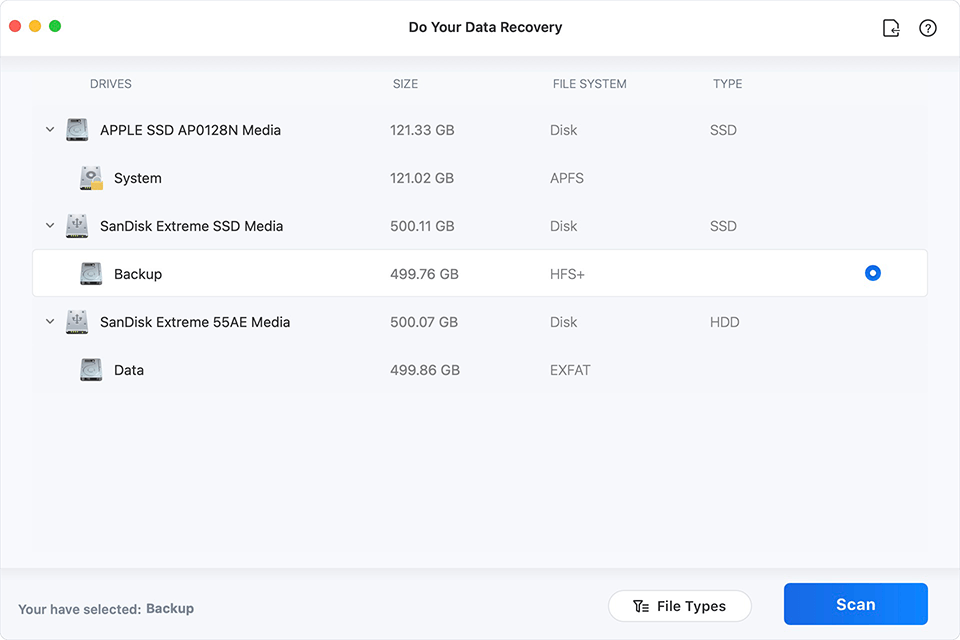 Step 2. Click on Scan button. If the quick scan can't find all lost files on Mac Studio, just try advanced recovery mode to find much more lost files.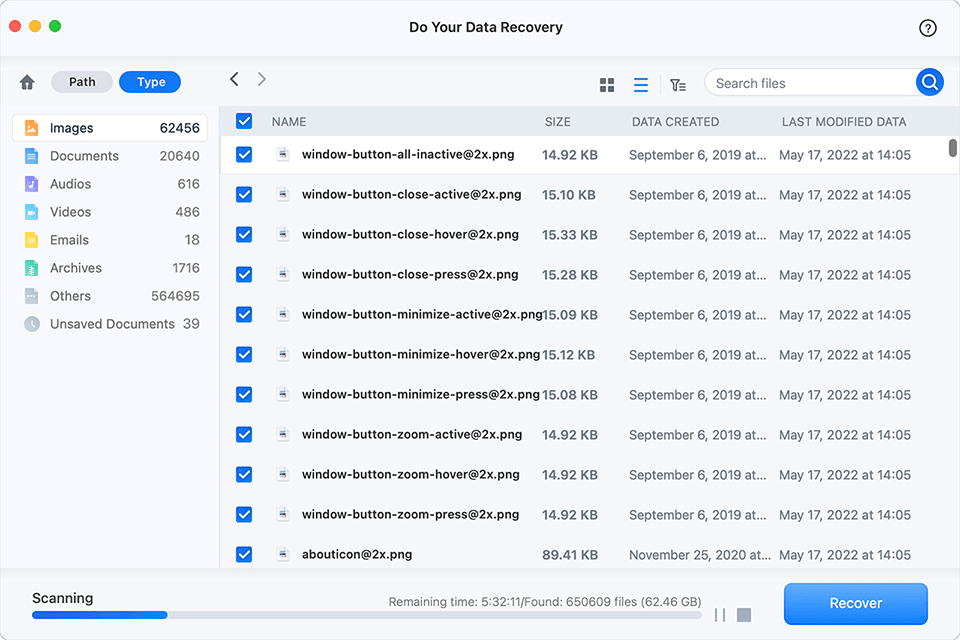 Step 3. Once the scan is completed, you can preview all recoverable files. Then select the wanted files and save them.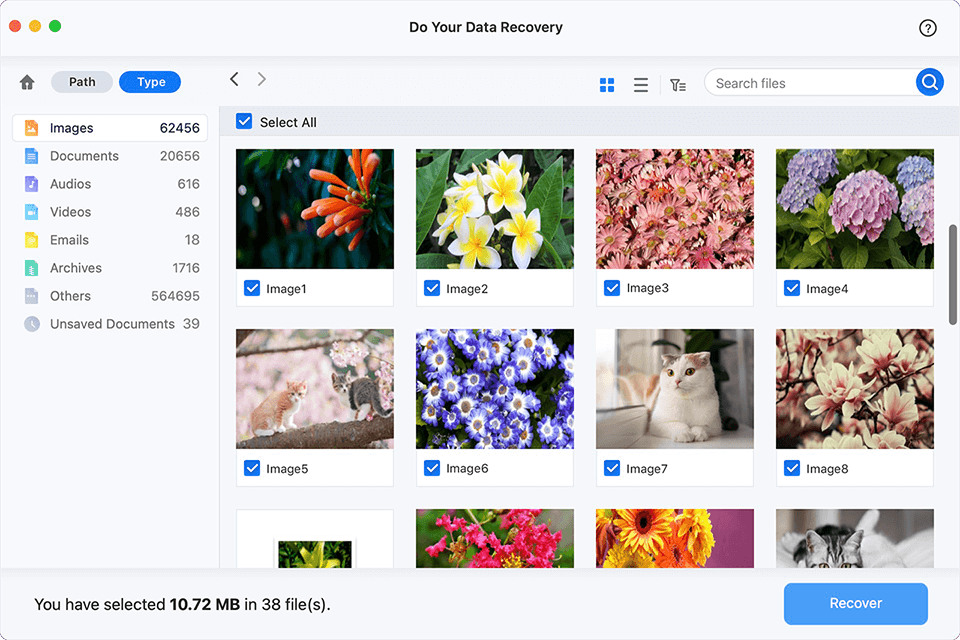 If you are looking for a recovery service, then you can find one by searching on Safari or another browser. But again, keep in mind to verify whether the service provider can do the job for your Mac Studio as it is a very new entry in Apple's ecosystem. Moreover, you can also look for another suitable alternative recovery software by searching on the web.
Conclusion
In this article, we tried to help our readers to recover lost data from Mac Studio. It is always a good idea to keep a backup of important files on a safe storage device so that you can regain its access in case you lose it to some mishap.