Every fall, Apple typically releases a new version of its operating system. Last year is no exception, and on Monday, October 25, 2021, the business announced macOS version 12, Monterey. And in this year, Apple will release macOS Ventura for all Mac machines. Numerous users will like to install new macOS to benefit from its new features.
The OS update is free and, in most cases, ought to install without problems. However, there is always a potential that something will go wrong, and you will lose some data, just like anything else. If you experience issues with your Monterey or Ventura upgrade, we'll show you how to recover erased files.
How does macOS Update work?
Once you've turned on the automatic update notification on your Mac, it will alert you each time Apple releases a new macOS version, regardless of how minor. You can install the most recent version of macOS by going to the Apple menu > System Preferences > Software Update.
Update Now
Update Now denotes upgrades to the same version of the current operating system, for as from Monterey version 12.1 to Monterey version 12.2.
Upgrade Now
When two versions are updated, such as from Catalina to Big Sur or Monterey, it is referred to as "Upgrade Now."
Both updating methods will keep Safari, Messages, Music, Photos, FaceTime, and the Calendar current. The entire process of downloading and installing macOS Monterey on a MacBook is predicted to take 35 minutes to several hours. It depends on how well-functioning and healthy your Mac disk is.
Although updating regularly is safe for your data, you should still make a backup before choosing either of the update options! Never put your faith in a machine to keep your data safe. Belief in oneself.
When macOS Update causes data loss?
We urge users to utilize Time Machine or a reputable third-party Mac backup program to create copies of the most critical files on their Mac. As mentioned, updating to a later primary edition of macOS has no effect on user data, but the update installation process occasionally goes wrong and harms the hard disc. Let you lose access to the data as a result.
Over 90% of the causes of unexpected data loss while a macOS update is insufficient free space on the internal hard drive, affecting roughly 27% of Mac users.
The other 10% of data loss situations are caused by macOS updates that are halted or fail due to different problems. Simply put, the following conditions are linked to negative responses to the question, "does updating macOS wipe everything?"
The update for Mac downloads slowly.
The Mac's hard Drive does not have enough free space.
Incomplete installation of macOS.
How to recover missing or lost files after Mac Update?
Congratulations if you successfully update to the new macOS version, but don't forget to create a backup before the next update. You are the unfortunate user who cannot get the update, as it happens. No matter what led to the data loss, please keep it safe and refrain from writing new data to replace the lost data.
#1 Recover Lost Files from Time Machine
Time Machine is a backup software that is built into the Mac OS and can be used to automatically backup your information to an external hard disc. Update on my Mac erased everything? You may retrieve lost images, iPhone photos, documents, calendars, and other items with Time Machine. However, only if, as I stated, you have backup files.
Hold down Command-R while restarting your Mac to enter Recovery Mode simultaneously. (Hold power button for Apple Silicon chip Mac.)
Click Continue after selecting Restore from Time Machine Backup.
Start Time Machine on your Mac, choose the files you want to restore and press the Space Bar to see a preview of the contents.
After a Mac update, click the Restore button to recover any missing data.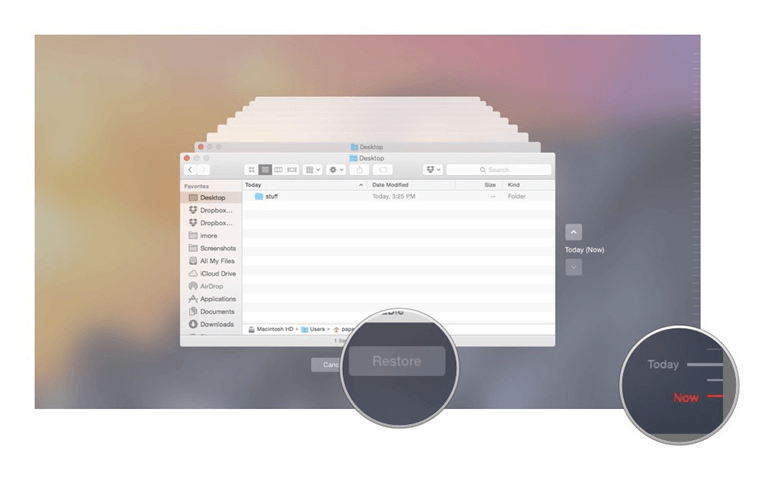 #2 Manually Check All Your Folders on Mac
Most of the time, we are unable to identify the precise causes of missing files following a Mac update, and it might be challenging to locate the lost files, especially if you are not skilled with your Mac. In this situation, it is recommended that you carefully go through each folder on your Mac to locate the missing data.
The Apple Menu will appear when you click the Apple icon.
Go to Go>Go to Folder.
Input "~" and continue with Go.
After that, search through every folder and subfolder on your Mac to locate any missing files.
#3 Turn Off Saving Files on iCloud Drive.
If you have enabled iCloud Drive, the missing files after a macOS update are moved to your iCloud Drive, so you need to turn this feature off. This is one fantastic feature that macOS offers to its users.
System Preferences > iCloud can be selected by clicking the Apple icon.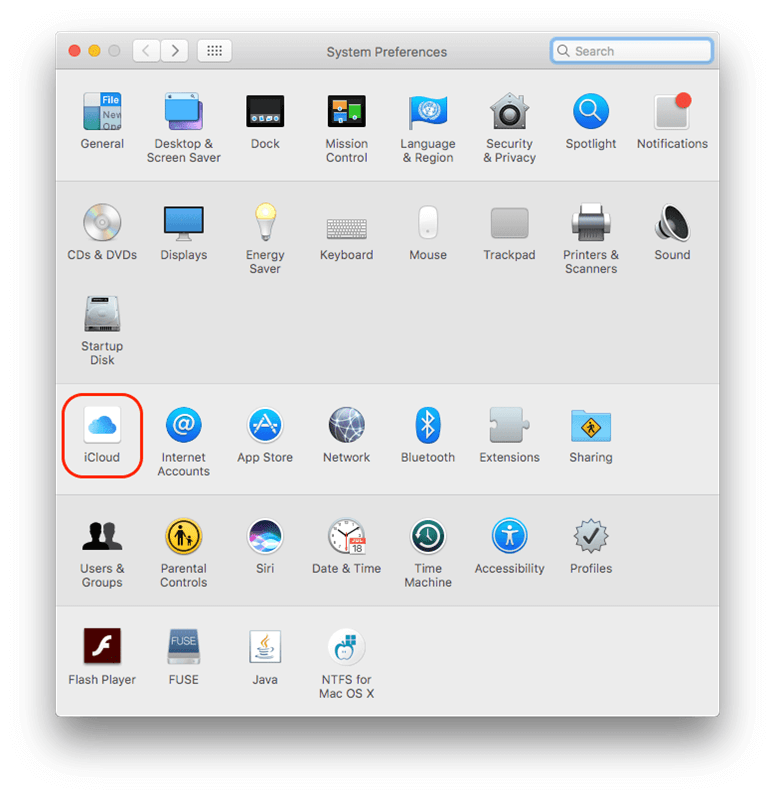 Select Options from the iCloud Drive menu.
Ensure Desktop & Document Folders are not selected in the box before it. Then press "Done."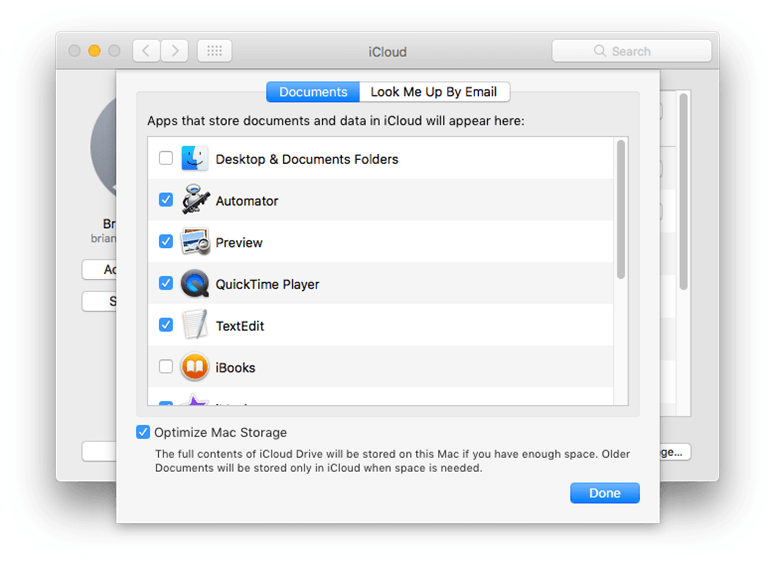 Then, after signing into your iCloud account, download any necessary iCloud Drive files to your Mac.
#4 Login into Different User Accounts
Don't be shocked if it's suggested that you do it. Yes, I am confident you know which account to use and how to log in, but occasionally, a macOS update will wipe the user account profile while keeping the home folder, which is why your stuff may be missing. You must add your previous profile and log in again in this situation.
"Log out xxx" can be chosen by clicking the Apple icon.
It is advised to try on all registered accounts on your Mac before logging in with the previously used account to see whether the files can be located.
Click the Apple icon, select System Preferences, then Users & Groups.
If you cannot log in using your previous account, go to Apple > System Preferences > Users & Groups and enter your password to unlock the padlock. This will allow you to add your previous account precisely as you did before. After that, log in to access the missing files.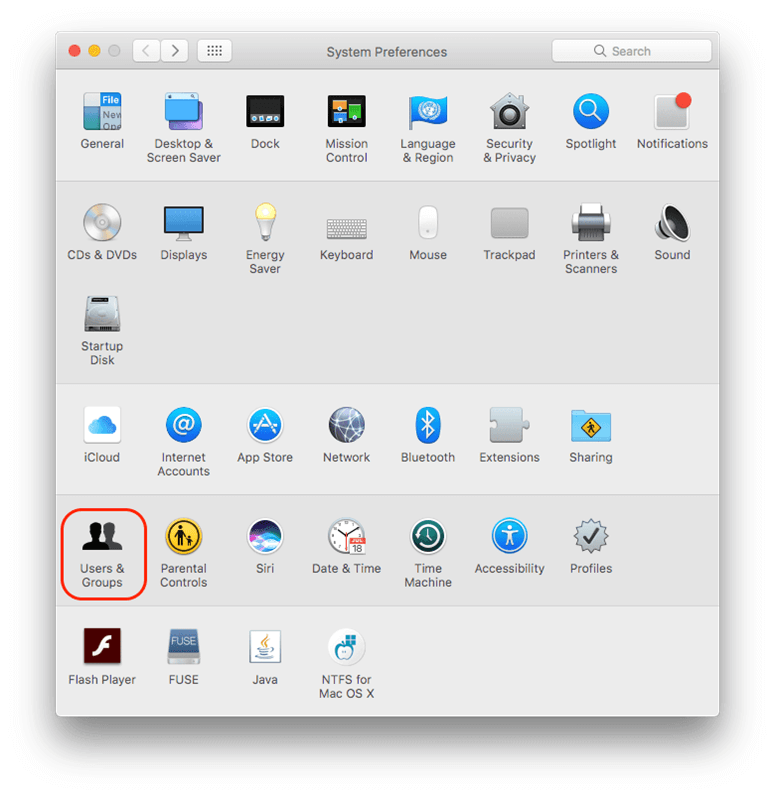 #5 Contact Apple Support
Contacting the Apple Support team is the final but not most minor way to restore data after a Mac update erased your files. Yes, they are professionals, and you must follow the instructions on the contact page by filling out an online form, calling, or sending an email.
#6 Use Data Recovery Software to Recover Lost Data after macOS Update
The best way to recover lost data on Mac disk is to use data recovery software. Do Your Data Recovery for Mac is a powerful Mac data recovery application. It supports to recover deleted, formatted and lost data on Mac whether your Mac is an Intel chip Mac or an Apple Silicon chip Mac.
Do Your Data Recovery for Mac
Recover deleted, formatted data on Mac.
Recover lost data after macOS upgrade or update.
Recover damaged, erased or inaccessible data on Mac.
Now, follow the steps below to recover lost data on Mac:
Step 1. Open Do Your Data Recovery for Mac, and then select the Mac disk to start data recovery.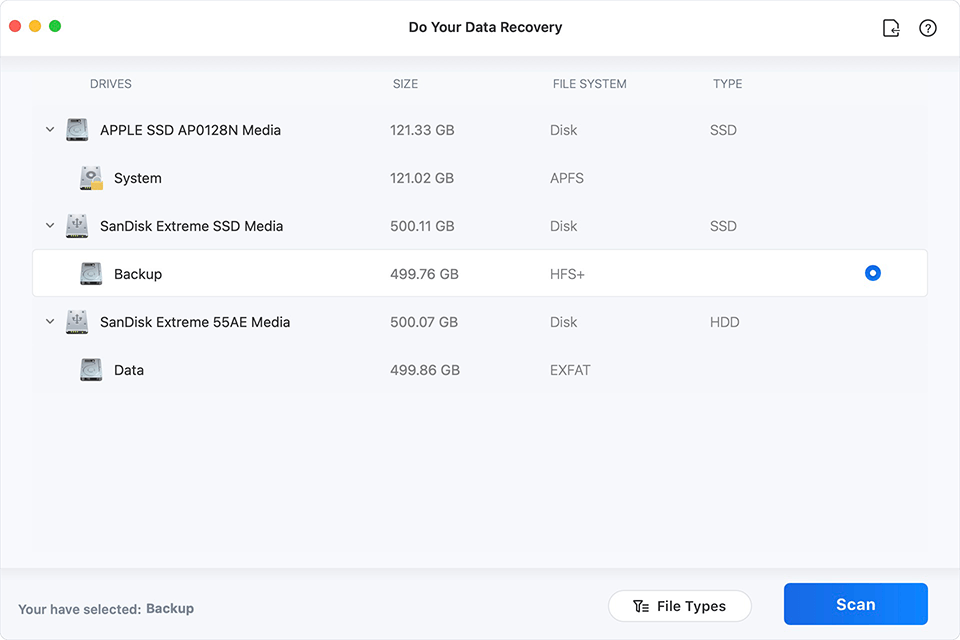 Step 2. Click on Scan button to scan the disk to find lost data.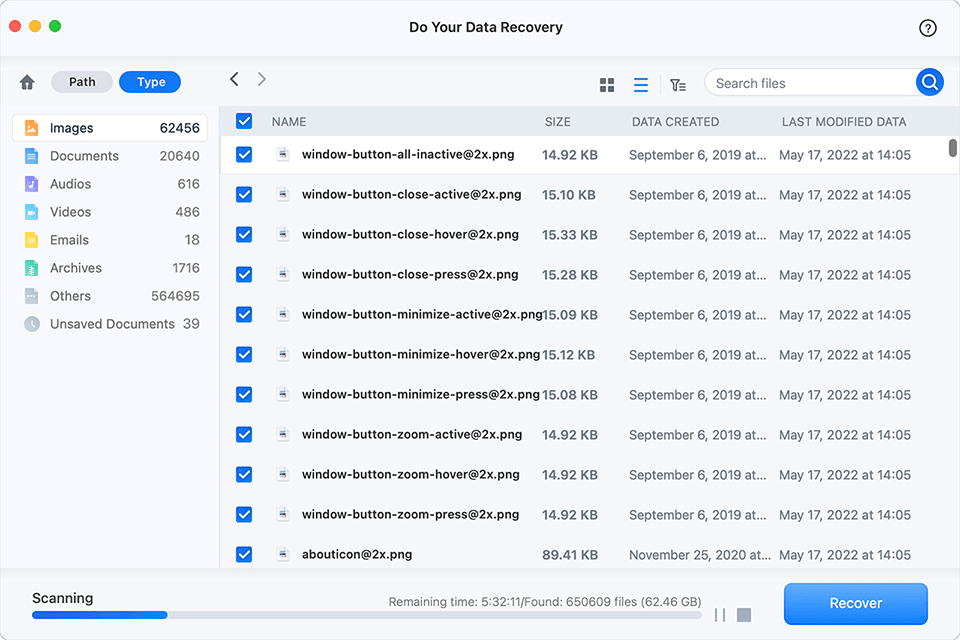 Step 3. Once the process gets finished, you can preview all recoverable files. Then select the wanted files and save them.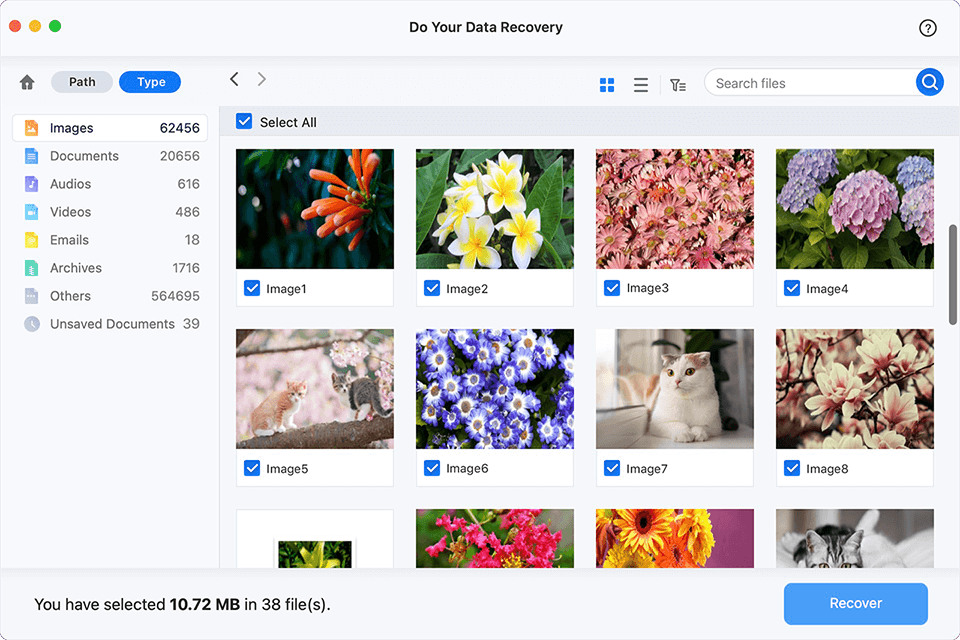 Note: If you can't find all lost files after quick scan, just click Advanced Recovery mode. It will deeply scan the Mac disk and find every recoverable file.
Conclusion
You must try several methods to recover the missing data after a macOS update; whether the problem is simple or complex depends on your chosen solution. If you have backed up your Mac, you can locate the missing files using Time Machine or another online storage service. If not, you are advised to utilize the most acceptable Data Recovery, ensuring that most of the missing information can be recovered.