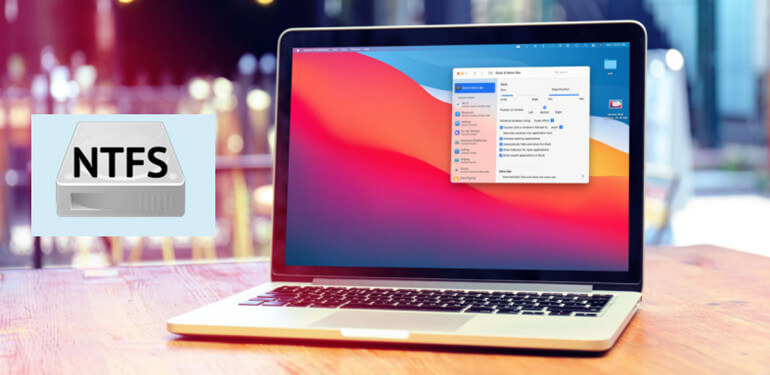 Quick Navigation:
You formatted your NTFS hard drive by accident and didn't back up the important data on it? Suppose you're anxious to recover all your files, images, and documents from that formatted NTFS hard drive. In that case, you should read this section carefully if you are a Mac user. You may still be able to unformat the NTFS hard drive.
The data on a hard drive is not entirely deleted when it is formatted. The formatted-data's space has been identified as re-usable. Adding new data takes up the space that could otherwise be used for anything else. The formatted data is then completely and irreversibly erased, and there is no way to recover it. This article will explain which Mac tool has the best chance of successfully recovering a formatted NTFS hard drive.
NTFS file system is not compatible with Mac operating system. However, with right data recovery tool, you still can unformat NTFS hard drive on Mac.
The best way to unformat NTFS hard drive on Mac
The formatted data is still saved on the disk but is 'invisible' or inaccessible. A normal hard disk drive (HDD) or a memory card is launched with a FAT or NTFS file system using your computer or digital device.
The file system removes only the header information connected to these files. The system indicates that the space those files previously occupied is now available to be written over (by new files). Unless you keep generating new files, the data contained in those lost files is still intact.
In this article, we will focus on unformatting NTFS hard drive on Mac computer.
The best way to unformat a NTFS hard drive on Mac is using Mac data recovery tool - such as Do Your Data Recovery for Mac. This software is able to scan the NTFS disk drive on Mac and recover all deleted/formatted data.
Do Your Data Recovery for Mac
Fully compatible with all macOS, OS X and Windows systems.
Unformat NTFS/EXFAT/APFS/HFS/EXT disk drive on Mac.
Recover all lost data from formatted HDD, SSD, memory card, USB flash drive, etc.
Three steps to unformat NTFS hard drive on Mac
Now, follow the steps below to unformat NTFS hard drive on Mac:
Step 1. Select the formatted NTFS hard drive.
Connect the formatted NTFS hard drive on your Mac and open Do Your Data Recovery for Mac. Just select the formatted NTFS hard drive to start data recovery.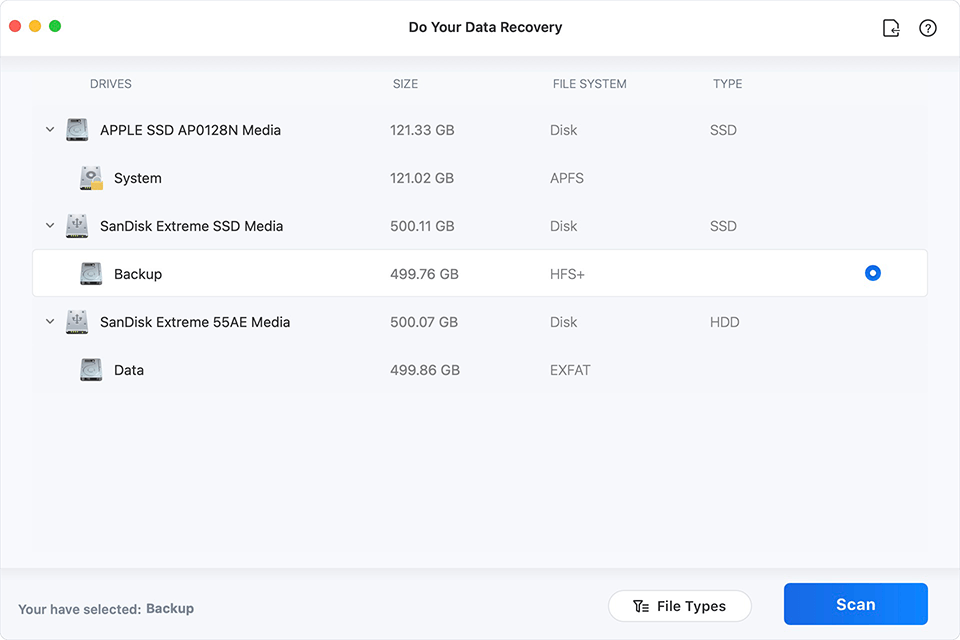 Step 2. Scan the formatted NTFS hard drive.
Just click on Scan button. It is recommended to enable Advanced Recovery to deeply scan the formatted NTFS hard drive and find every recoverable file.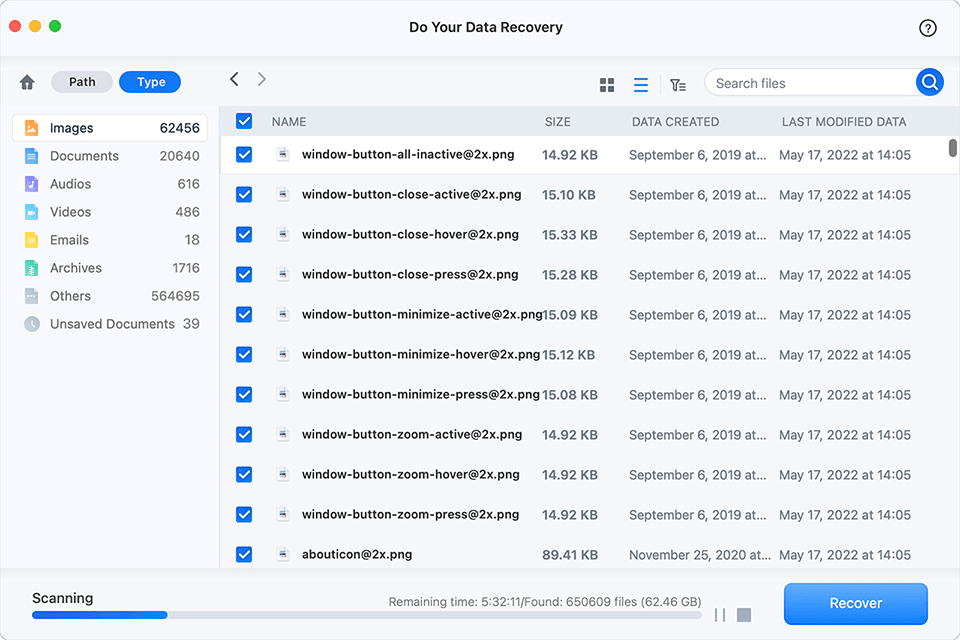 Step 3. Preview recoverable files and recover them.
After scanning your NTFS drive, you can see all recoverable files. Then select the wanted files and save them to your Mac.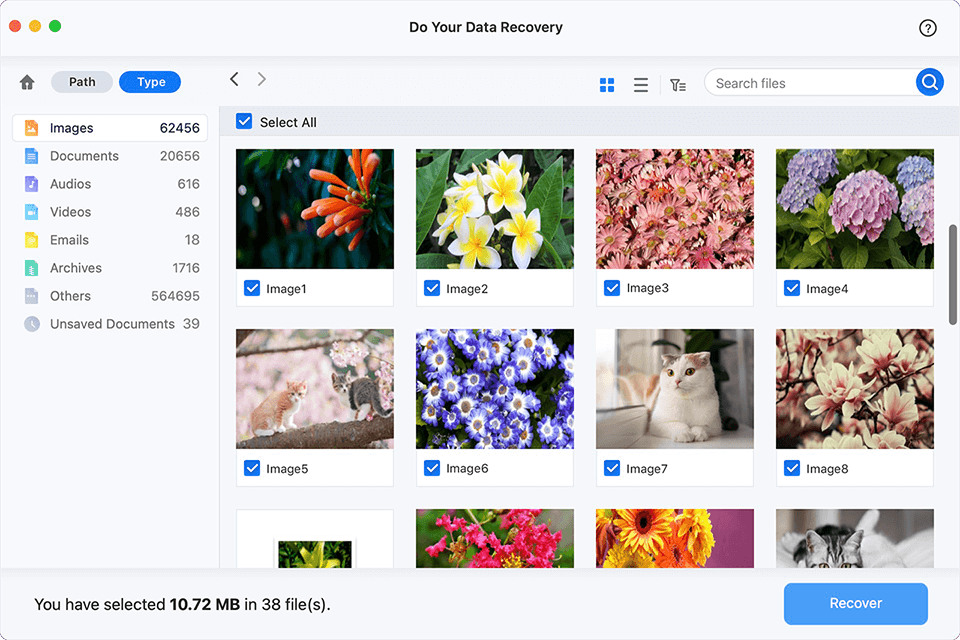 Whether your NTFS hard drive is formatted by Windows, Disk Management, Mac Disk Utility or by third-party disk formatting software, you can follow the steps above to get all lost data back.
How to keep your Mac's data safe?
Here are some suggestions for safeguarding the data on your Mac's hard drive.
1. Make Use of High-Quality Recovery Tools
If you need to recover a formatted HDD on a Mac, choose a reputable software application - such as Do Your Data Recovery for Mac. You may only have one chance to recover, so don't waste it.
2. Warning Indicators Should Not Be Overlooked
Your hard disk may be failing if it is making strange noises. Make a byte-by-byte backup of the data in case it needs to be recovered.
3. Before You Click, Consider Your Options
The most common source of data loss is human mistakes. When conducting any activity that can delete data, take the time to double-check what you're doing.
4. Defend Yourself From Malware
Virus and malware infections might cause your Mac to lose data. To reduce this danger, make sure your antivirus software is up to date.
5. Make A Backup of Your Hard Drive
One of the most significant considerations you can do to keep your data safe is to back it up regularly.
6. Heat and Moisture Should Be Avoided
A hard disk can be damaged and rendered useless by excessive heat and moisture. To keep your data safe, keep your devices cool and dry.
7. Turn Off The Computer
To avoid overwriting files and directories, turn off the device once you realize you've lost data.