In disk utility, it's not uncommon for people to mistakenly delete their Macintosh HD. To them, the Macintosh HD hard drive's importance is unclear. Check out the material below to learn about the dangers and possible solutions to a Macintosh HD that has been mistakenly wiped.
Disk Utility is a built-in tool on macOS that allows users to perform disk-related operations. To wipe external hard drives, even if you mistakenly erased them on a Mac, you may restore the erased external disk with Time Machine backups or use data recovery software to bring back the deleted vital contents.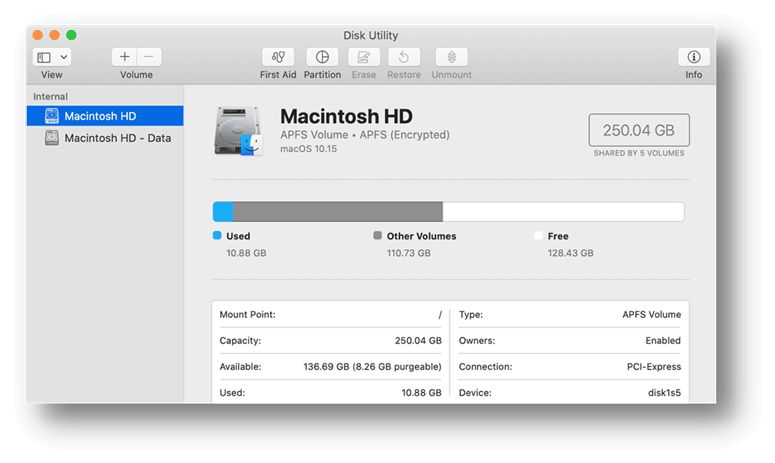 Disk Utility's wiping of the Macintosh HD is considerably different. The Macintosh HD is the default location for storing files and other data related to the Mac OS X operating system. A lot of the time, individuals mistakenly delete the entire Macintosh HD disk while they're trying to delete files.
What does this imply, exactly? It means you've also wiped your Mac's starting disk. Reinstalling macOS may be all that's required if you're fortunate enough to have all your files, data, and programs successfully deleted. Without luck, you'll have to deal with difficulties when starting up and reinstalling your Mac.
Delete Macintosh HD/Macintosh HD - Data - What to Do?
1. Retrieve Deleted Files from the Macintosh HD
You should utilize data recovery software or a Time Machine backup if your Macintosh HD files were erased and you wish to recover deleted files from there. It's unlikely that Macintosh HD's deleted data will end up in the trash.
The trash bin is the only place you can't get your data back. To avoid this, you'll need to employ backups or professional data recovery software for macOS.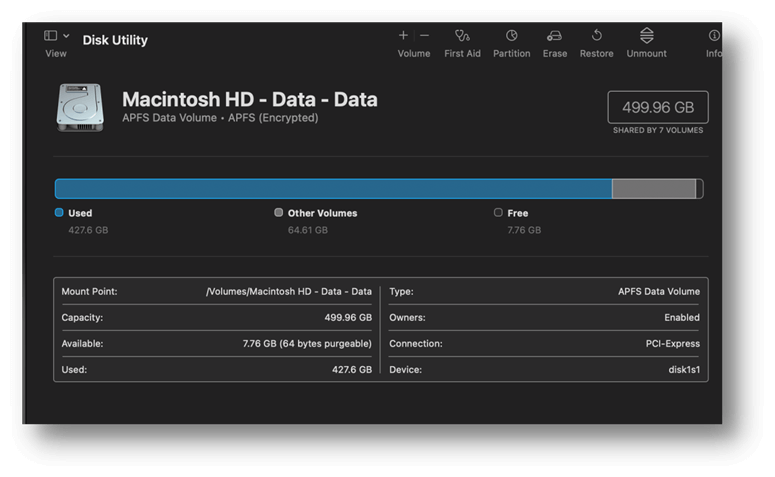 Do Your Data Recovery for Mac is a safe, powerful and easy-to-use data recovery application. It can help you recover lost data from a wiped hard drive.
Do Your Data Recovery for Mac
Recover deleted, formatted or erased data from Macintosh HD/Macintosh HD - Data.
Unformat Mac hard drive within 3 steps.
Export inaccessible data from Macintosh HD/Macintosh HD - Data.
Step 1. Download and install Do Your Data Recovery for Mac, run it from Launchpad. Select the Macintosh HD/Macintosh HD - Data to start data recovery. You'd better enable advanced recovery mode.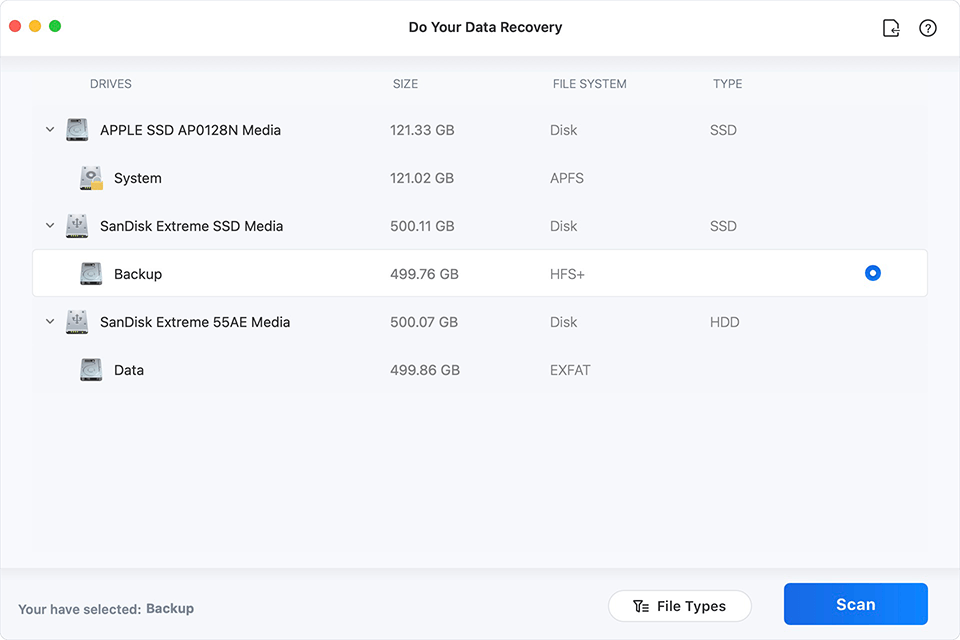 Step 2. Click on Scan button to deeply scan the Macintosh HD/Macintosh HD - Data and find every recoverable file.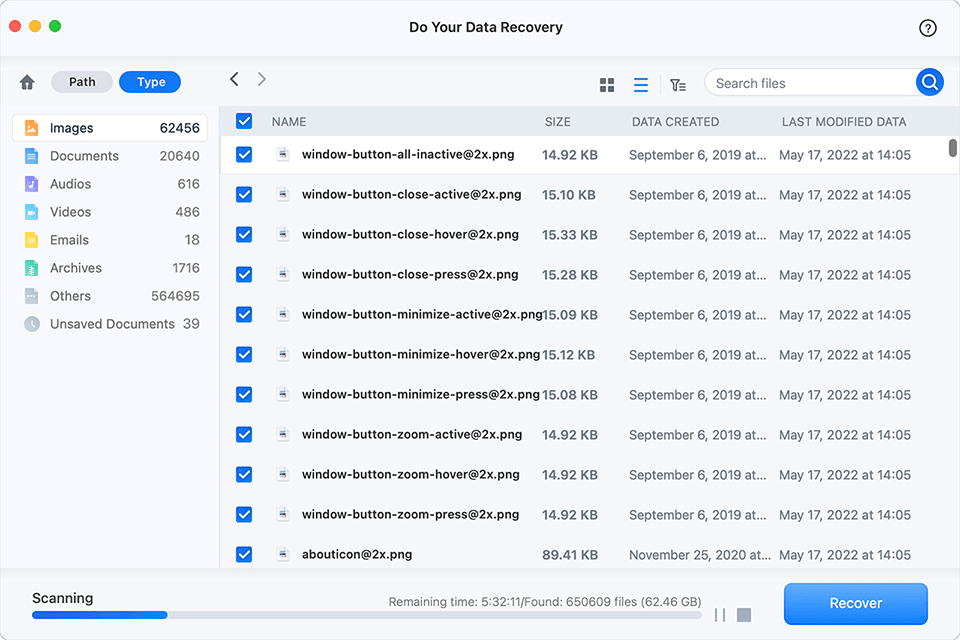 Step 3. Once the scan is completed, you can preview all recoverable files. Then select the wanted files and save them.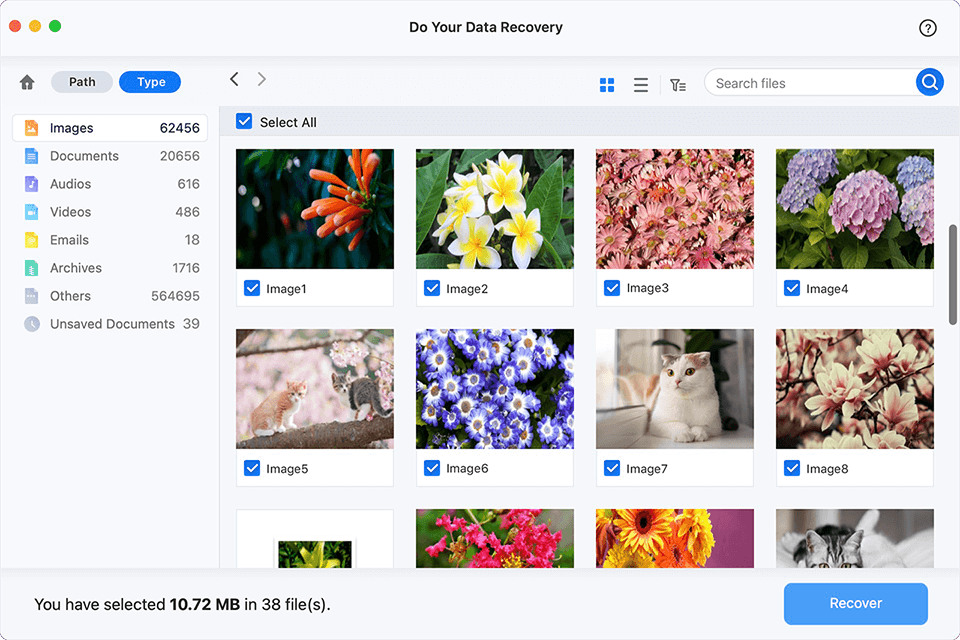 2. Using Disk Utility, Restore the Destroyed Macintosh HD
Disk Utility can also recover a hard drive that was erased to wipe a hard drive. It can be used to restore the deleted HD on a Macintosh. If you've accidentally erased your Mac's starting disk, you'll need to boot into Recovery Mode to get your deleted Macintosh HD back. Here's how you can do it.
Hold the Command and R keys simultaneously as you turn on your Mac. Then, select Disk Utility.
Locate and choose the Macintosh HD or the system hard drive in the following box, then click "Restore."
Select a Time Machine backup in the box to restore your wiped Macintosh HD. Keep an eye on things while they're reinstalling.
3. Restore Deleted Macintosh HD with Time Machine Backup
In most cases, when you erase your Mac's hard drive, you also erase the startup disk. My Macintosh HD has been accidentally wiped. There's no need to worry if there's a Time Machine backup file. Just use the Time Machine backup file to restore the lost Macintosh HD.
Before continuing, you must first connect the external hard drive that contains the Time Machine backup to your Mac.
Make sure that your Mac is turned on. You can achieve this by simultaneously holding down the Command and R keys.
Then select Restore from Time Machine.
To recover the startup disk mistakenly destroyed from your Mac, go to a Time Machine backup and choose it.
Conclusion:
Because traditional data may be quickly restored on a MacBook or an iMac, it is OK to delete a few traditional files accidentally. The issue manifests itself when one of your users accidentally deletes everything on their Macintosh hard disk.
The primary folder on your computer that stores all of the files associated with your system, including those associated with the macOS operating system, is called Macintosh.
It is a centralized storage location for all the other files used by the MacBook and iMac systems. The Macintosh HD is removed, so the device is reset to factory defaults, and the only thing that flashes on its screen is the Disk Utility icon. It deletes everything on the device (even the macOS).