Quick Navigation:
"Hi, there is a issue with my GoPro HERO12 Black, so I reset it to its factory settings, all videos are erased. I wonder if there is any way to get the lost videos back?"
Do you no longer have access to the GoPro footage you shot? Don't panic. There is a way to fix the problem. When it comes to producing high-quality video, GoPro HERO12 Black cameras are unrivaled. That's why they're so popular among serious filmmakers and everyday consumers. However, GoPro videos can be lost, corrupted, or accidentally deleted, as with any other camera.
The good news is that it is possible to recover deleted GoPro files by following some advice or using certain recovery software. This guide will teach you everything you need about GoPro video restoration. Our bonus advice will help you avoid losing data and improve the likelihood of successfully recovering your videos.
In this article, we will show you two methods to recover lost videos from a GoPro HERO12 Black.
Can I recover lost videos from the GoPro HERO12 Black?
There are a few things you can do if you accidentally erase videos from your GoPro HERO12 Black:
Put down the GoPro immediately to prevent overwriting the lost videos.
Use the cable to link your computer to the GoPro.
Scan the GoPro's memory card with data recovery software to see if any lost videos can be recovered.
Both commercial and open-source options for data recovery software abound. DoYourData, Donemax, AnyRecover, Recuva, and Disk Drill are just a few popular choices.
With a data recovery program, you can easily recover deleted or lost videos from the GoPro HERO12 Black.
Recover lost videos from GoPro HERO12 Black: Two Methods
The H.264 or H.265 codec and the MP4 file format are used for video recording by all GoPro cameras, including the GoPro HERO12 Black. GoPro video recovery software is the most effective method for retrieving lost footage from the action camera because it is compatible with the proprietary video formats shot by GoPros. GoPro footage can also be restored from a backup folder or the company's cloud service.
GoPro HERO12 Black video recovery options include:
Recover lost GoPro Plus footage by using the backup.
Use GoPro video recovery software.
Method 1: Recover GoPro HERO12 Black backup videos
All GoPro cameras, excluding the GoPro Fusion, can use GoPro's cloud storage service, GoPro Plus, to back up their footage and stills. When a HERO5 or later model is linked to a wall charger and connected to Wi-Fi, your recordings automatically begin uploading to GoPro Plus. You can access your deleted GoPro footage via the cloud storage, provided you have a membership to the service.
Method 2: Using data recovery software to recover GoPro HERO12 Black videos
Do Your Data Recovery is the greatest software for recovering GoPro video data, so let's look at how to accomplish it on Windows and Mac.
Step 1. Download and install Do Your Data Recovery - the reliable GoPro HERO12 Black data recovery software, then open it on your computer.
Step 2. Connect the GoPro HERO12 Black to your computer, then Do Your Data Recovery will recognize it. Select the GoPro HERO12 Black to start data recovery.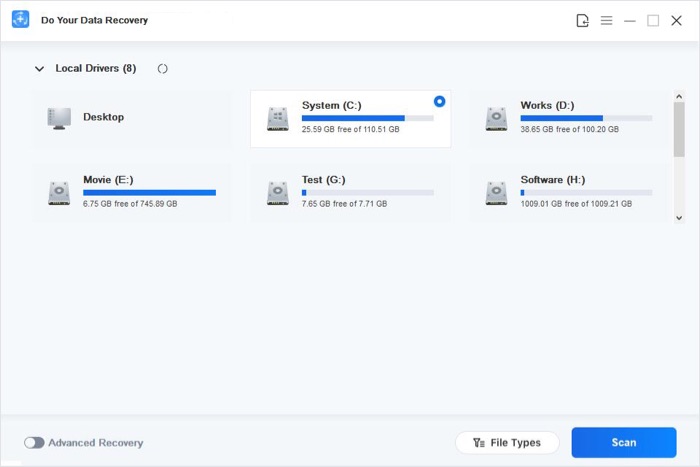 Step 3. Click on Scan button. The scan duration will vary based on the size and speed of your GoPro HERO12 Black storage card. When it's done, choose the documents you wish to restore. Previews of files can be viewed by clicking the tiny eye icon that appears when the mouse is over them.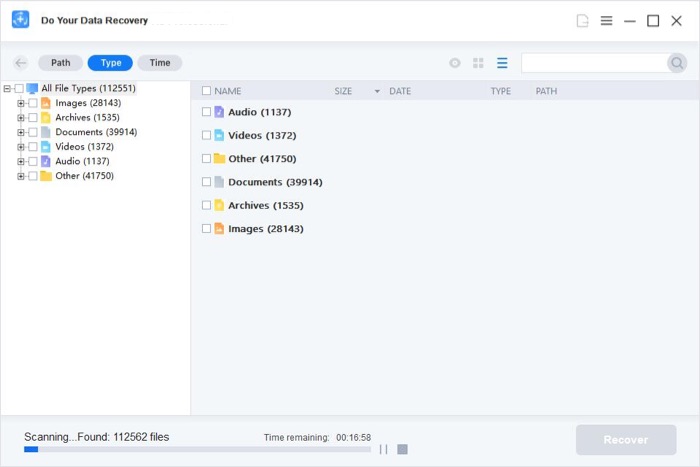 Step 4. Select the wanted videos and recover them.
To select a different directory for recovery other than the one on your GoPro's microSD card, click the Recover button again.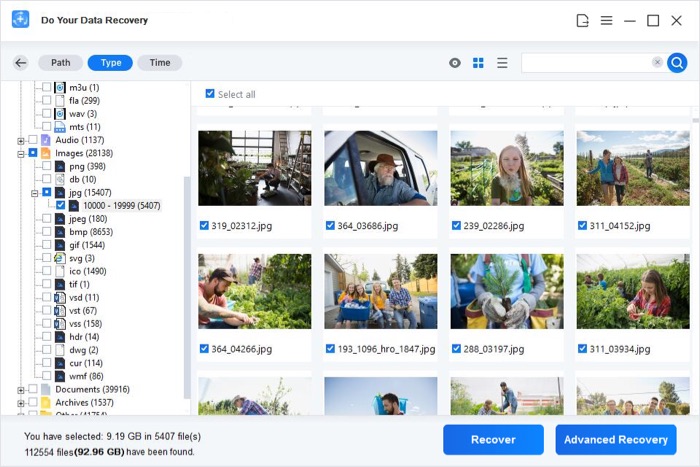 How to prevent data loss on GoPro SD cards?
Here are some things you can do to protect the data on your GoPro's SD card:
One should routinely back up their Mac or PC.
Put your video files on the cloud.
If there is a chance of a power outage, you should not transfer videos. Protect your computer with a power surge suppressor, and never force shut it down.
Only one gadget can read the SD card at a time.
Keep formatting your GoPro's SD card.
Conclusion:
You could only get all of the videos back using Do Your Data Recovery. It also saved much time because of its speedy scans and straightforward interface. Since this is a discussion about video recovery, I'll give you a pass on the inefficiency of the file filtering.
Finally, it was the only app that offered free data restoration for video files up to 1GB. When you've finished retrieving your GoPro HERO12 Black videos, you might wonder if doing the same on a computer is possible. Useful, huh? Read on.